Video: 6 Year Old Kid Rides A Harley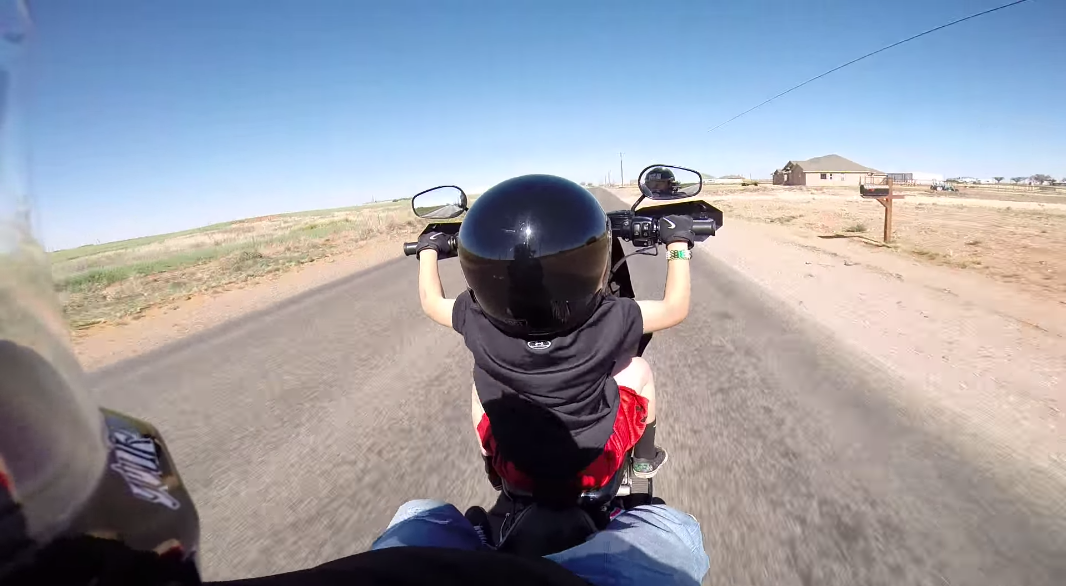 April of this year in Midland, Texas, Jacob Hughes took his son out for a motorcycle ride. On a nice long clear stretch of straight, flat road, he motions for his son Ryan to grab the bars.
Many folks got their knickers all twisted because of this dad letting his kid ride a Harley. Perhaps rightly so… but is there more to the story?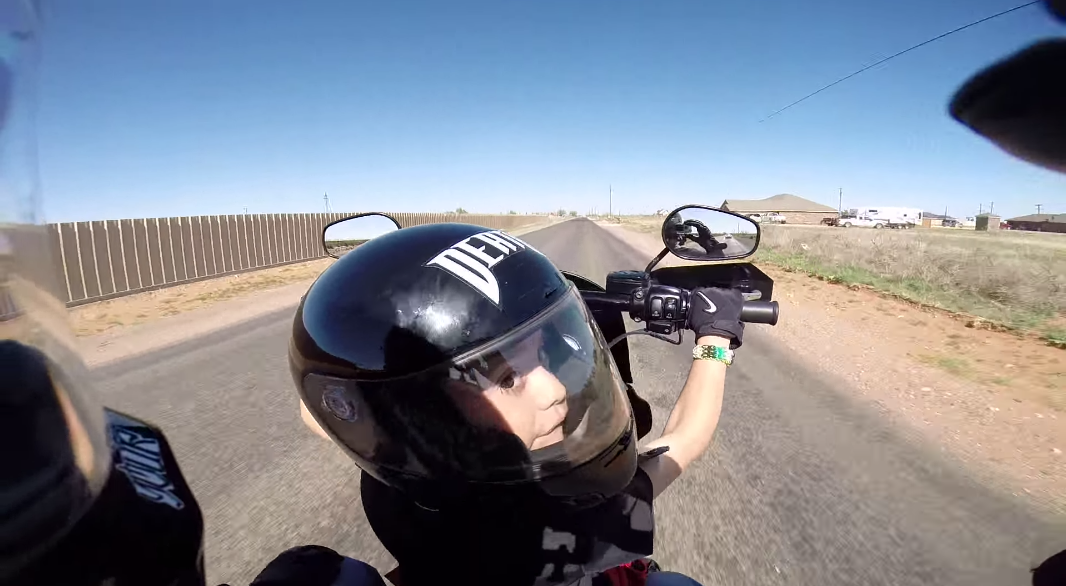 While this is obviously a very controversial topic, especially since the child isn't wearing any protective clothing besides gloves, but his dad Jacob says they've been riding together a long time, and Ryan even rides his own dirt bike.
Most states require a child be at least five years of age to ride on a motorcycle at all, and obviously aren't allowed to pilot them until they're eligible for a permit endorsement around age 16 (14 in some states).
The video just makes me think of when my dad used to put me on his lap in his big old truck when I was about four years old, and he'd operate the pedals and I'd steer like a champ. I personally believe this is one of the reasons I am a great driver, however, obviously there are other risks inherent with doing the same thing on two wheels.
So, what say y'all? Would you let your dirt bike riding youngin' operate the throttle and steer? Leave your thoughts in the comments.
6 Year Old Kid Rides a Harley video-

Twenty previously unreleased photos with the MotoLady built custom Ducati Monster by the incredibly talented photographer Jimmy Ban!
Posted on September 9, 2014 in News & Features by Alicia Mariah Elfving
10 Comments

for "Video: 6 Year Old Kid Rides A Harley"