Ashley's Dream Motorcycle Road Trip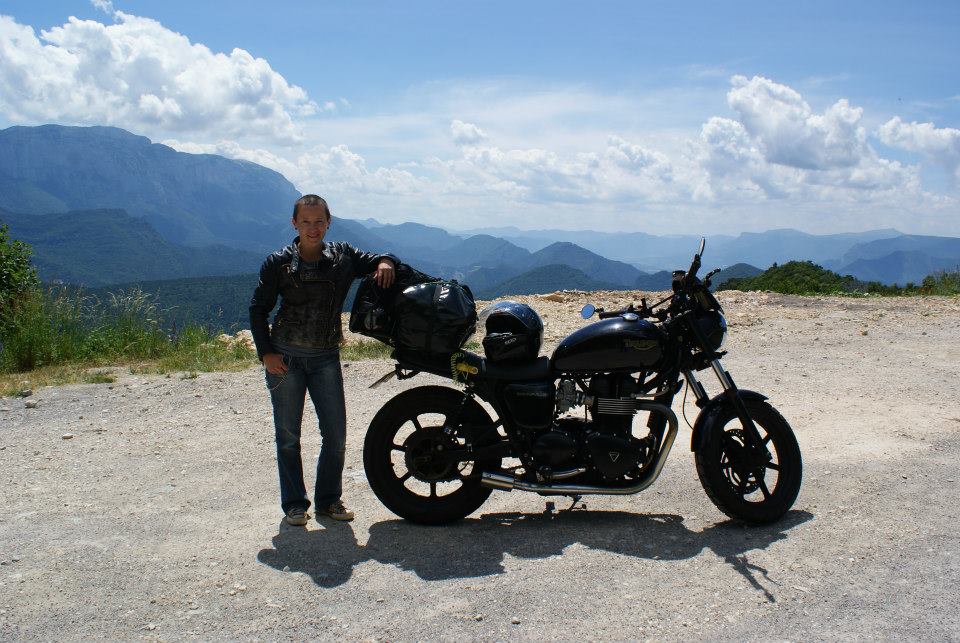 Ashley Stinson is a native of Northern Ireland now living in Barcelona, Spain.
Seeing photos of the Swiss Alps throughout her life, she's been fascinated by their beautiful snowy peaks- a great contrast to the big hills of Ireland. It was her dream to one day ride through Switzerland and to experience their beauty up close one day. Being isolated on an island, her goal of riding abroad would take much more than some funds and time away- she had to get a bike over to the main land, plus have the budget to do so. One day she had the opportunity to move to Barcelona to take care of two big boxer dogs, basically acting as an Au Pair/live-in Nanny. "This in itself was like a dream! Vibrant, exciting mediterranean city with the highest ratio of bikes per capita, according to the museuMoto here in the city."
So, after partying for a while, she battened down and saved money until she could afford to buy her two year old Triumph Bonneville. She modified it herself, swapping out the bars, grips, mirrors, levers, Lossa Engineering stubby exhausts, and Hagon rear shocks. She also removed the airbox baffle and snorkel, fitting a DNA performance air filter for better breathing. She also used the British Customs kit to eliminate her rear fender and added mini indicators and a smoked tail light. "She's loud with an extra kick! And of course sexy as hell in all black and meaty Avon Distanzia rubber." Ashley told me.
After she finished her mods and took some trips around town, she knew her dream could be realized. An awesome motorcycle road trip- touring through France and Switzerland, 12 days of motorcycling and camping.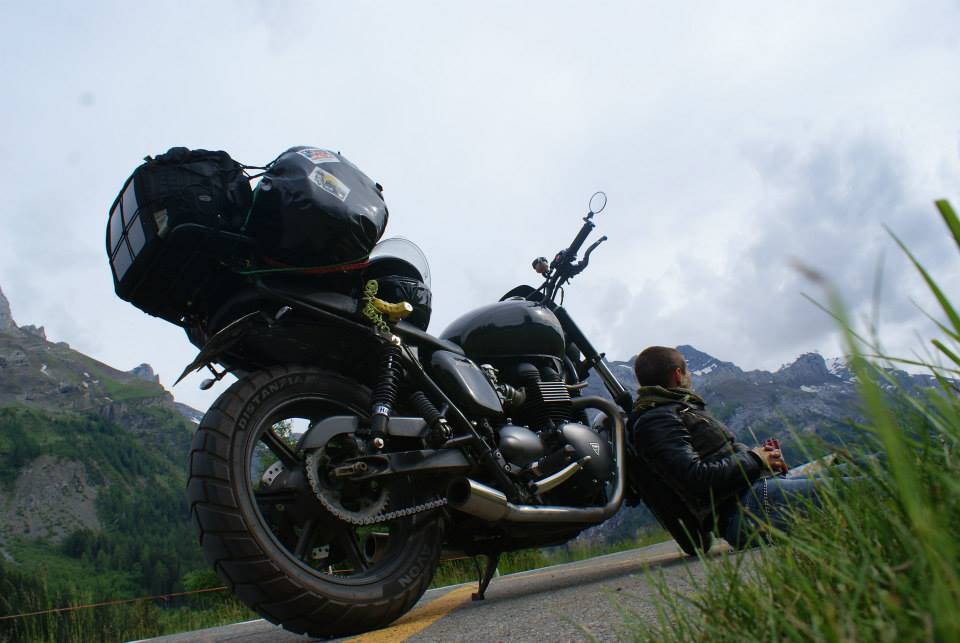 I'll let her tell you about the adventure.
"I booked 12 days off work, printed out a few maps from google, threw my crappy cheap two man tent on the back and off I went in my jacket, jeans and trainers, haha. Not even half prepared- but I was doing it!
I arranged to meet two different couples through the BikeClubFrance website who put me up for my first two nights as I travelled through. I made such good friends with one couple that I stopped on the way back- we keep in touch so that we can meet up next summer.
The third night was spent in a motorcycle only campsite- free beer on arrival! It was run by a lovely Dutch woman and her dog called Baika. It was during the world cup, full of Dutch people- Holland was playing and thankfully they won so everyone was happy and got drunk as a thunder storm rolled in. I was wakened, still tipsy, by my exposed tent being lit up by lightning and the ground shaking with thunder as the storm was right overhead, a very scary experience. Funnily enough the very next morning I was going to Die (the town) also found a lavender field, one thing I really wanted to see.
I passed through so many places I cant remember the half of them but I've never had so much fun riding twisties in beautiful scenery. On the sixth day I reached Switzerland and stayed at a camp site right on Lake Geneva before heading on into the Alps the next day where my tent decided it had had enough. I had to borrow blankets from the camp site owner as I camped below Jungfrau mountain in the most scenic camp site ever i've ever visited. The next day was the start of my return journey. But there was still so much to come.
This is by far the best thing I've ever done. I wont say I wasn't nervous about travelling alone, because I was. I'm a tiny little thing at only 5″ tall (152cms) but I guess my attitude more than makes up for that. I never had one bad experience my whole trip. I actually had my faith in human nature restored as I met so many complete strangers who offered me help when I got lost, or other bikers at camp sites and hotels who I went for drinks with and shared stories about each other's trips. I felt completely free and happy even when I was out of my comfort zone in the middle of mountain ranges high enough that there was snow, sun going down, fingers going numb in my summer gloves and no warm gear, miles from the nearest town… The exposure was eerie and worrying but I felt alive, challenged and I'll never forget that road and the high speed sweeping bends down from the mountain. Hardly a car in sight with great vision, so I was able to take both sides of the road- sooo much fun! With every passing mile descending from the mountains the air warmed but I was never so glad to see a town and hotel in my life. That feeling of navigating my way through unknown places (signage in Europe can be atrocious or non-existent at times) and getting safely to the next town with the memories of the days ride is all I wanted to continue doing forever!"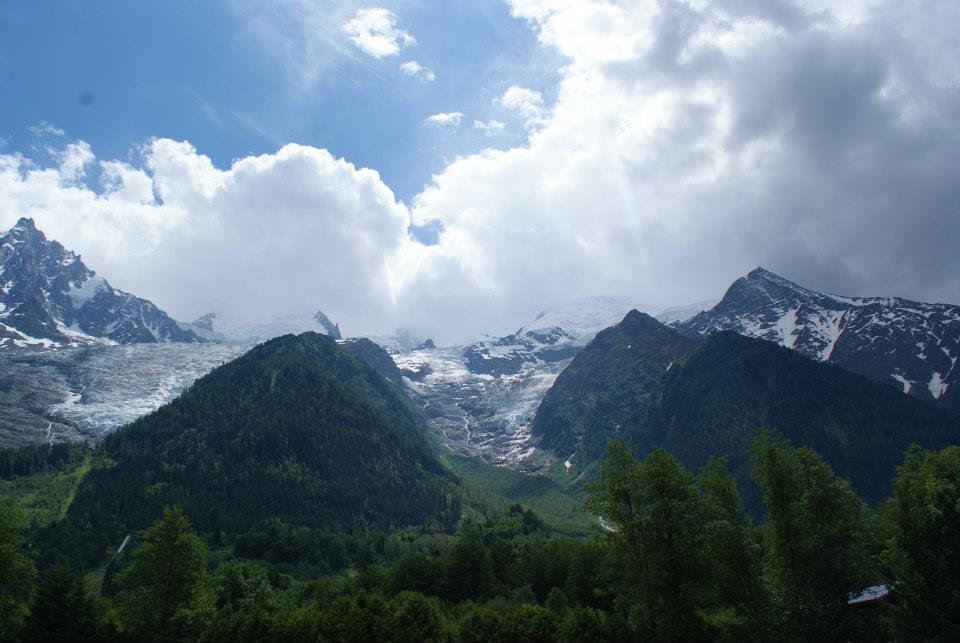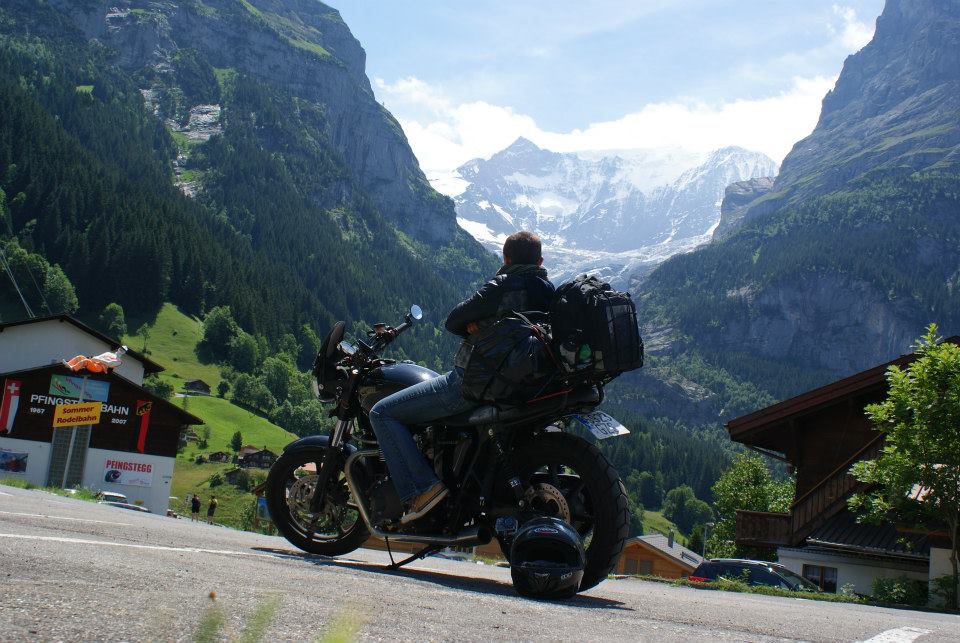 Thank you Ashley for the submission! If you have a story you'd like to share, hit the contact page!

Women's Motorcycle Show photo booth gallery from Julio Bustamante is here!
Posted on December 6, 2014 in MotoLadies, News & Features by Alicia Mariah Elfving
3 Comments

for "Ashley's Dream Motorcycle Road Trip"