Antelope Island with Nostalgia Memoir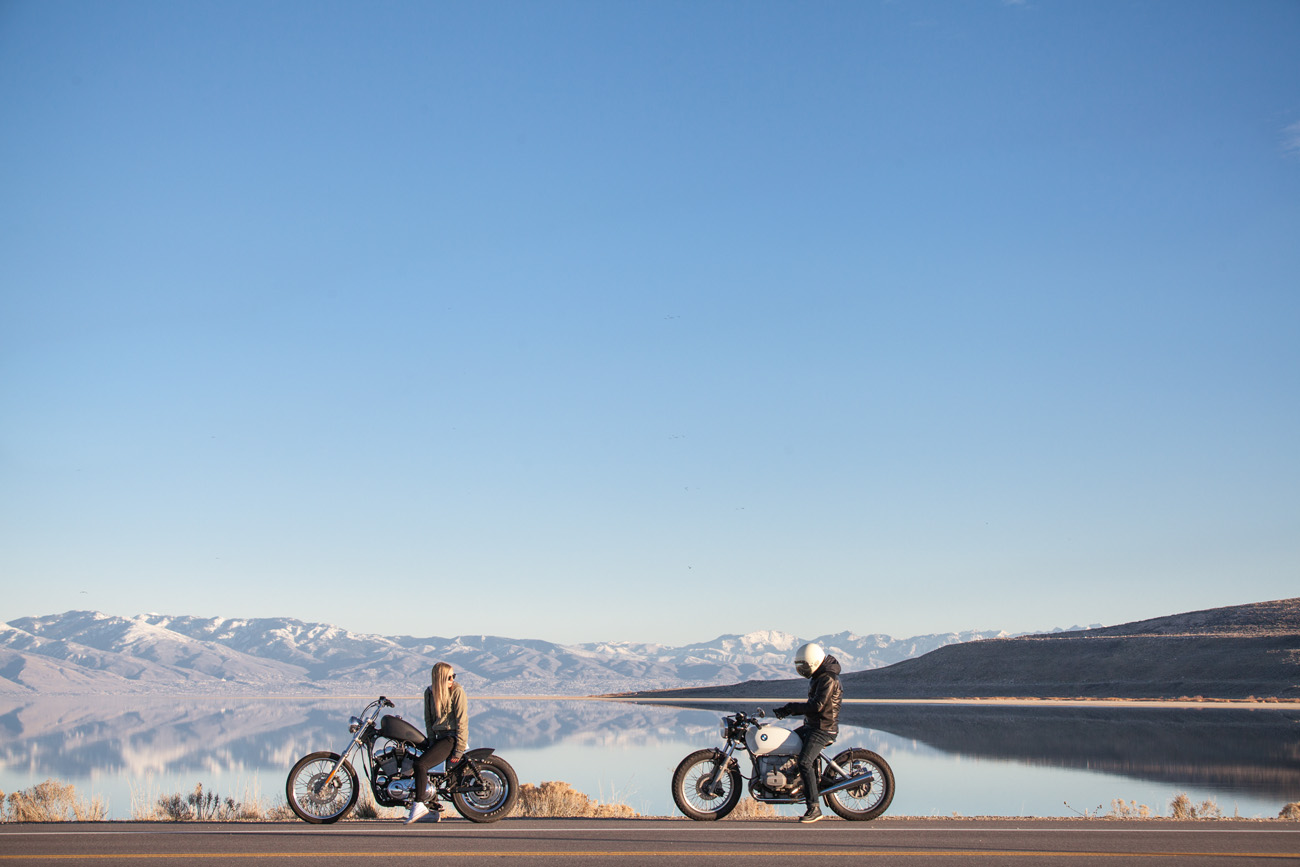 Photographer Jun Song was kind enough to send me a collection of photographs from his recent shoot on Antelope Island with Brent and Jessica featuring two very different but equally interesting custom motorcycles.
Antelope Island is the largest island on the Great Salt Lake in Utah… one of Jun's favorite places to shoot. "This is one of my favorite places to ride and shoot because of the mirror reflections of the beautiful mountains you see on the lake, as well as the most beautiful sunset you can see from there." His work, under the name Nostalgia Memoir (nostalgia-memoir.com), combines his new found love for motorcycling with his long-term love affair with photography creating some really breathtaking images.
Jessica Hagget's bike is a 2001 Harley Davidson Sportster with Biltwell and Burly Brand goodies. "I have the Biltwell H bars which I absolutely love, and a Biltwell single seat. I have the Burly Slammer Shocks and the Burly MX style pegs. I've taken everything off my handlebars so they just look super clean including the speedometer, mirrors, blinker switches, on/off switch, kill switch, horn etc. Only thing on my bars is the throttle and hand brake. I love the clean look, but seem to run out of gas a lot with no speedo. I still have the stock tank and fender, but the tank has been put on risers and the fender has been chopped. I have a LOT of other plans for my baby, but this is it for now." Jessica has been riding for six years, and is the founder of The Litas (thelitas.co), Salt Lake City's lady rider group.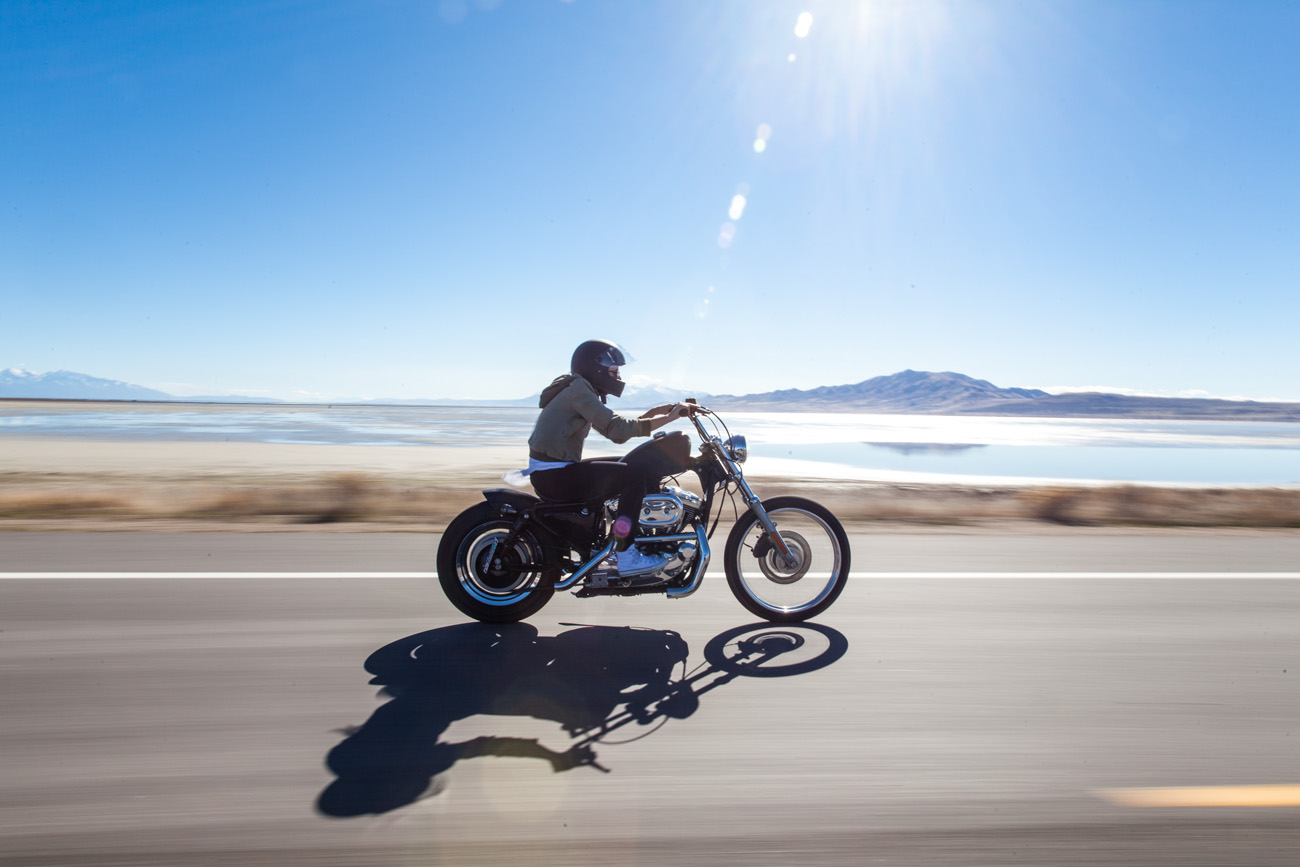 Brent's bike, the good looking white BMW, is a 1978 R100 custom café-bob (is that a thing? it is now).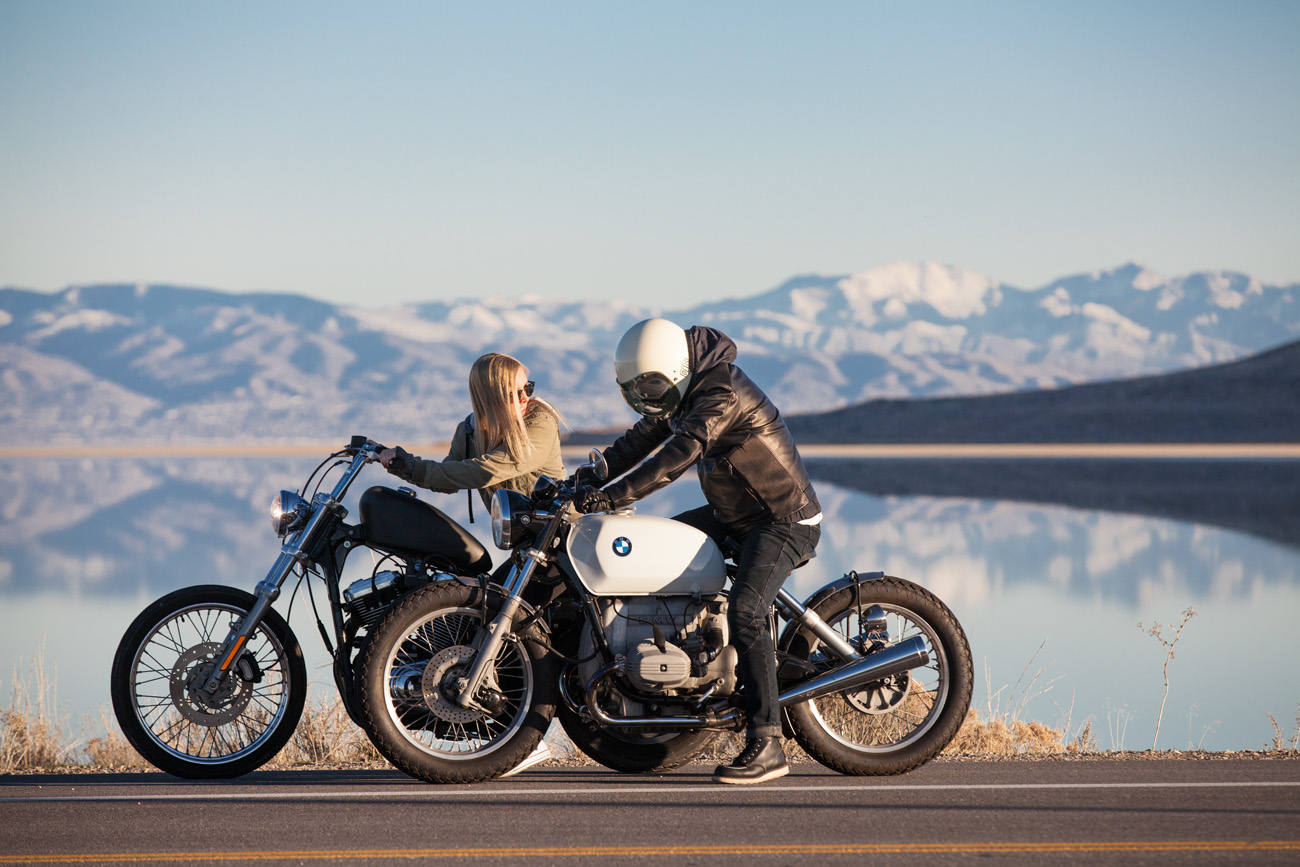 Follow Jessica on instagram @jessica_haggett, Brent @bjespef, The Litas @thelitas_, and Jun Song's photography @nostalgia_memoir and his website nostalgia-memoir.com. 
And just in case you'd like to peruse more Utah related posts…
Posted on February 26, 2015 in MotoLadies, News & Features by Alicia Mariah Elfving