BA Moto Mini GP Ladies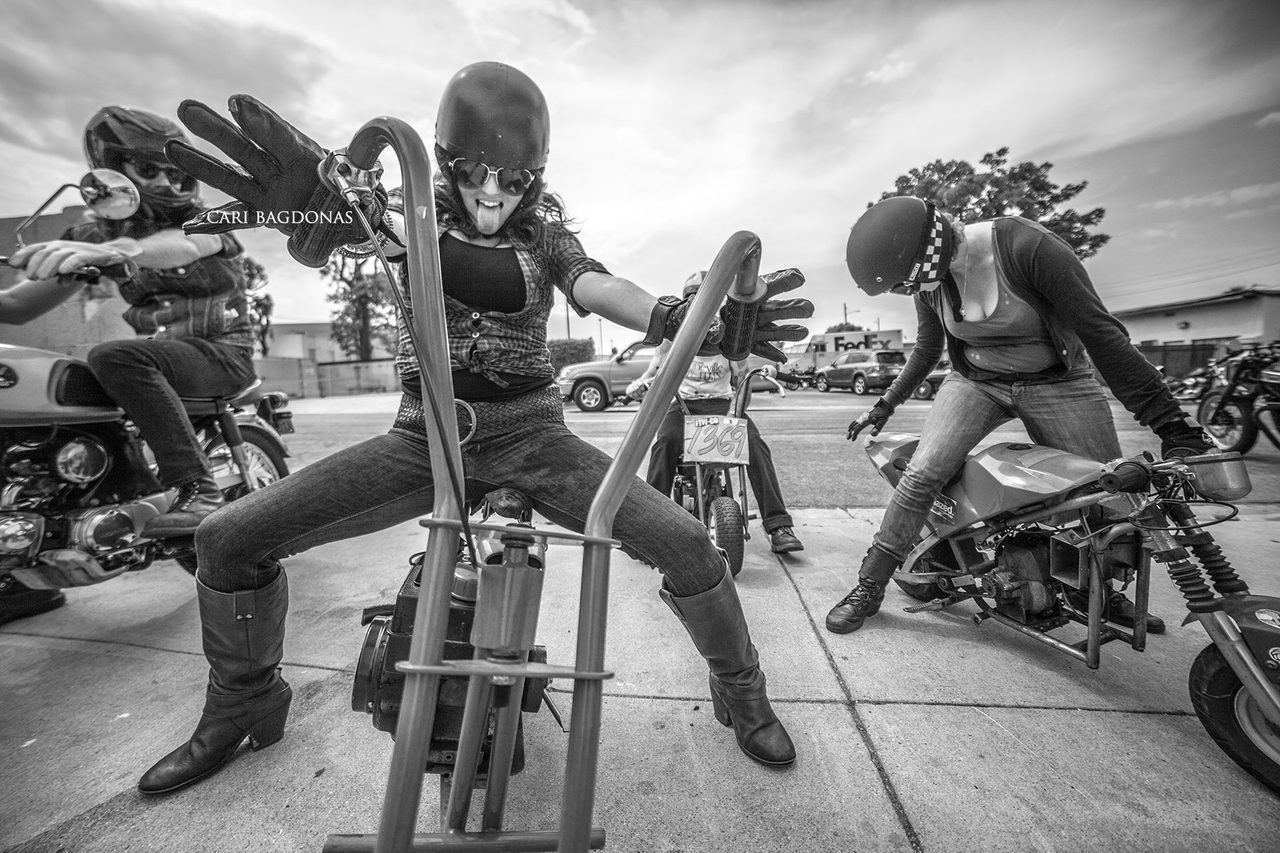 A great wide angle photo of the starting line before the ladies only race at the BA Moto 2014 Mini GP last weekend in Long Beach. Photograph by Cari Bagdonas.

A childhood photo of the world's only female Ducati Master Tech, Hannah Johnson, hanging out with biggol' bikers.
Posted on July 30, 2014 in Motorcycles by Alicia Mariah Elfving