ESMB Babes on Motos 5 Info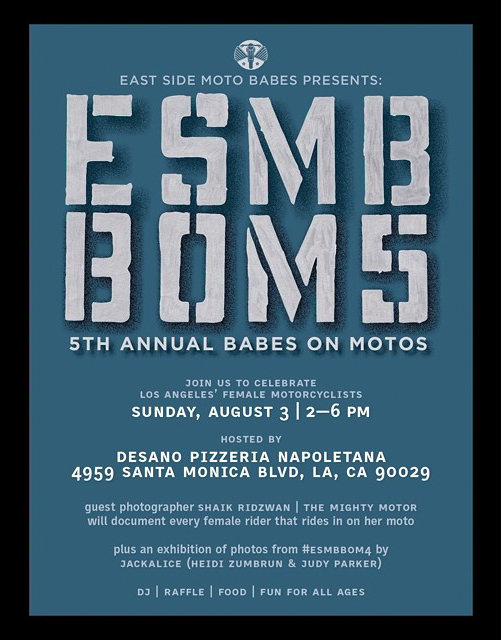 East Side Moto Babes are hosting the 5th annual Babes on Motos event in LA on Sunday, August 3rd from 2-6pm at the Desano Pizzeria Napoletana. I am super excited to finally be able to attend one of the BOM events!
Music, raffle, food, fun good times with lots of ladies who ride. Plus guest photographer Shaik Ridzwan of the Mighty Motor will be there photographing all the ladies who ride in. Shaik is the tallented fella who photographed my Monster, Pandora, for BikeEXIF! There will also be a display of photographs from last year's BOM event.
Visit the ESMB facebook for more event details. 

A childhood photo of the world's only female Ducati Master Tech, Hannah Johnson, hanging out with biggol' bikers.
Posted on July 29, 2014 in Motorcycles by Alicia Mariah Elfving