Babs' Bosozoku Girl Illustrations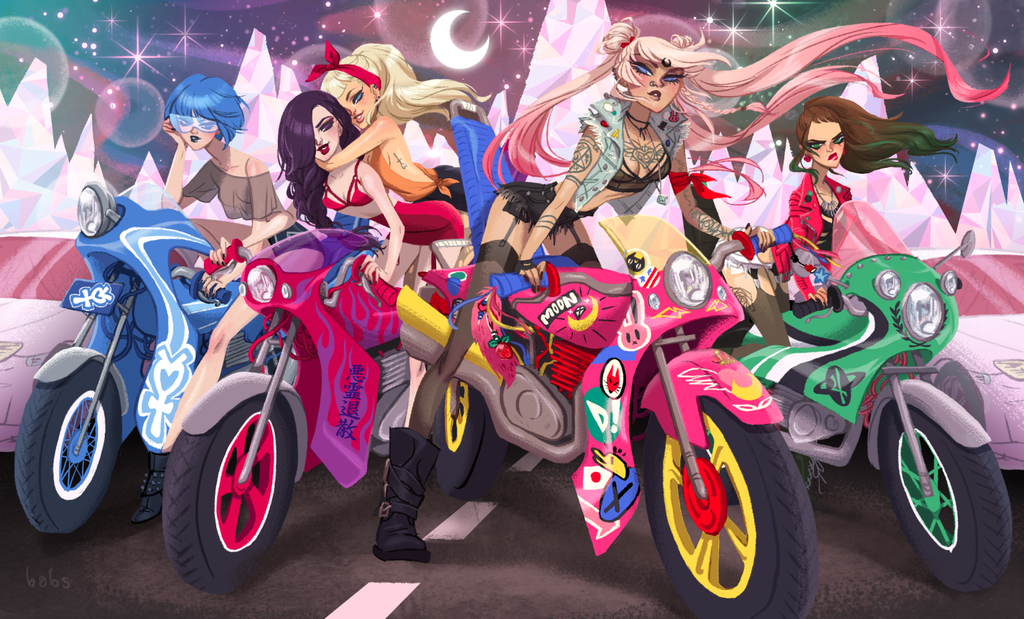 Illustrative artist Babs Tarr (real name Barbara) grew up in Charleston, SC, and attended the Maryland Institute College of Art in Baltimore where she received her Bachelors in Illustration. Currently living in San Francisco, she works as a fulltime freelance illustator. Her clients include Cartoon Network, Hasbro, Disney, DC Comics, and the Boston Globe. An impressive portfolio.
One of her works, "Bosozoku Sailor Moon" has made it's rounds through much of the manga and Japanese comic scenes. She then pieced out each character for individual prints on her etsy store. If you're not familiar with Bosozuku Girls, make sure you check out the prior article and video on the lady biker gangs.
Details:
Check out Babs' website, tumblr, facebook, and instagram for more of her awesome artwork.
Posted on January 5, 2015 in Art, News & Features by Alicia Mariah Elfving