The Bandit 9 Eve Motorcycle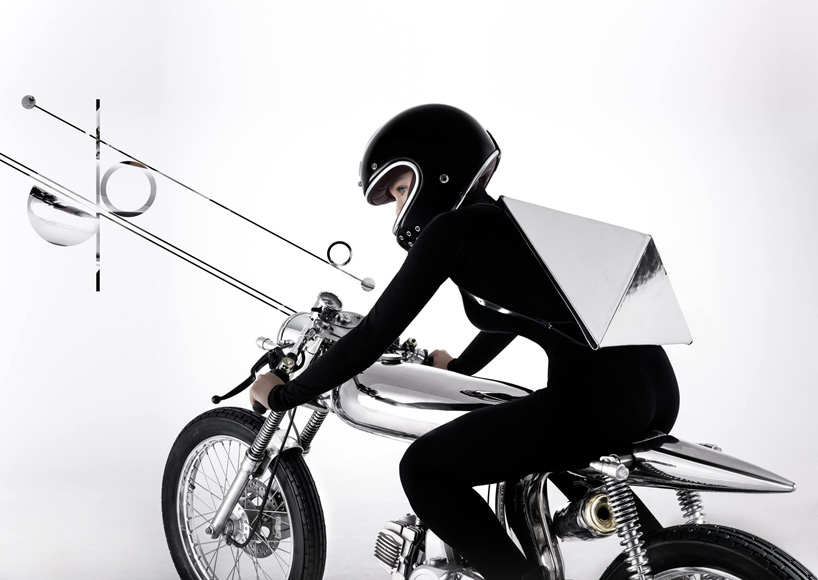 Well the bike is no longer an idea and is now reality. Meet the Bandit 9 Eve motorcycle, available in a 90cc or 125cc engine built using a 1967 Honda SS. They're made to order and will cost you between $6,000-7,000 USD. The recent images by photographer Wing Chan, showcases the sleek Eve motorbike in collaboraton with Ukrainian Fashion Designer Konstantin Kofta, giving it a futuristic effect.
The entire bike has been redone with a steel unibody and chrome finish on all the bodywork, plus shiny bronze accent bits. It also has a custom brake light has a quartz glass cover, fully exposed suspension, leather seat, custom rear sets and controls, plus an electric start. Daryl hopes the Eve bikes will be a hit with lady riders, which he notes is a growing area of the market. He says,"Eve is light weight and maneuverable, a match made in heaven for ladies who want to both have a beautiful motorcycle and not sell their soul to get one."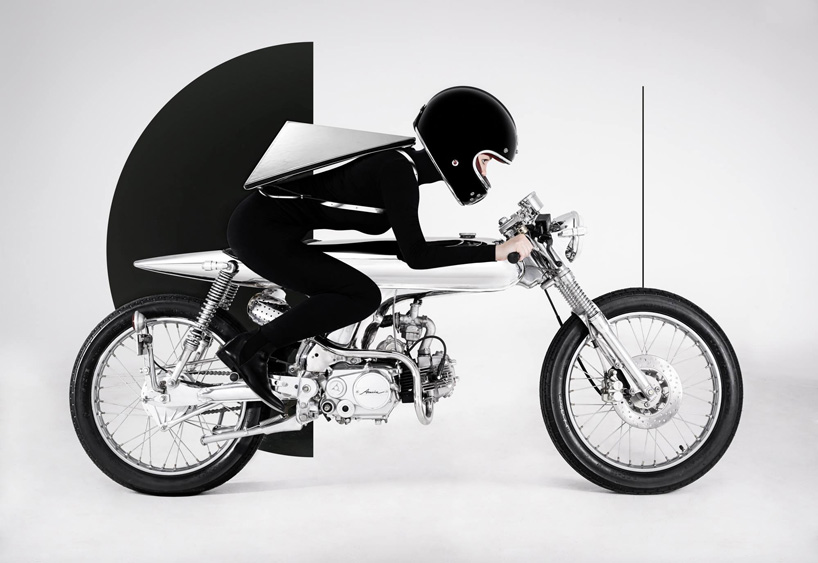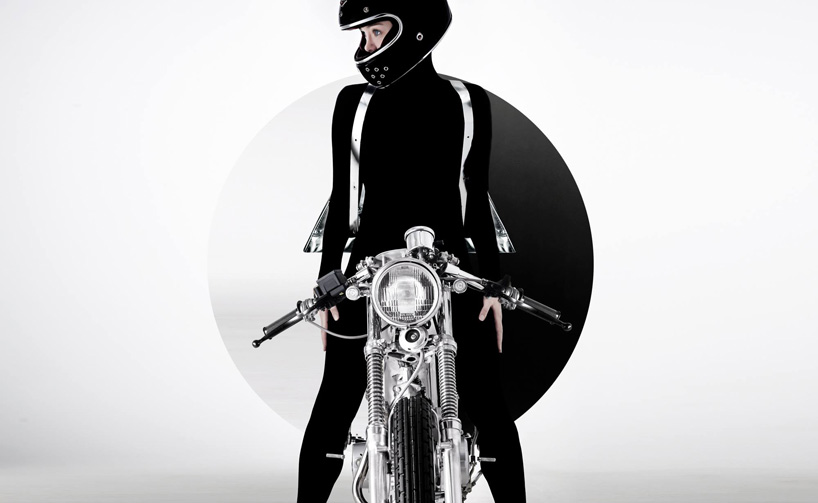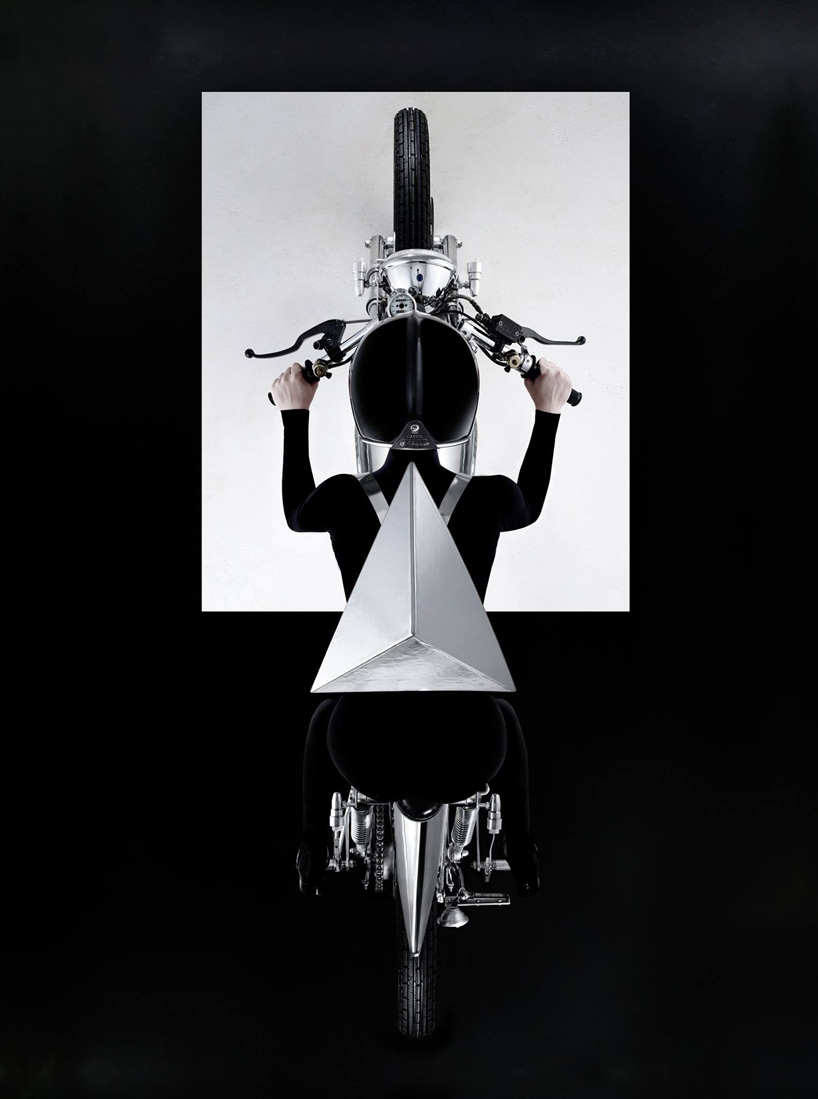 Read more about the Bandit 9 Eve motorcycle on BanditNine.com.

A childhood photo of the world's only female Ducati Master Tech, Hannah Johnson, hanging out with biggol' bikers.
Posted on February 28, 2015 in Motorcycles, News & Features by Alicia Mariah Elfving