Bandit9 Eve Preview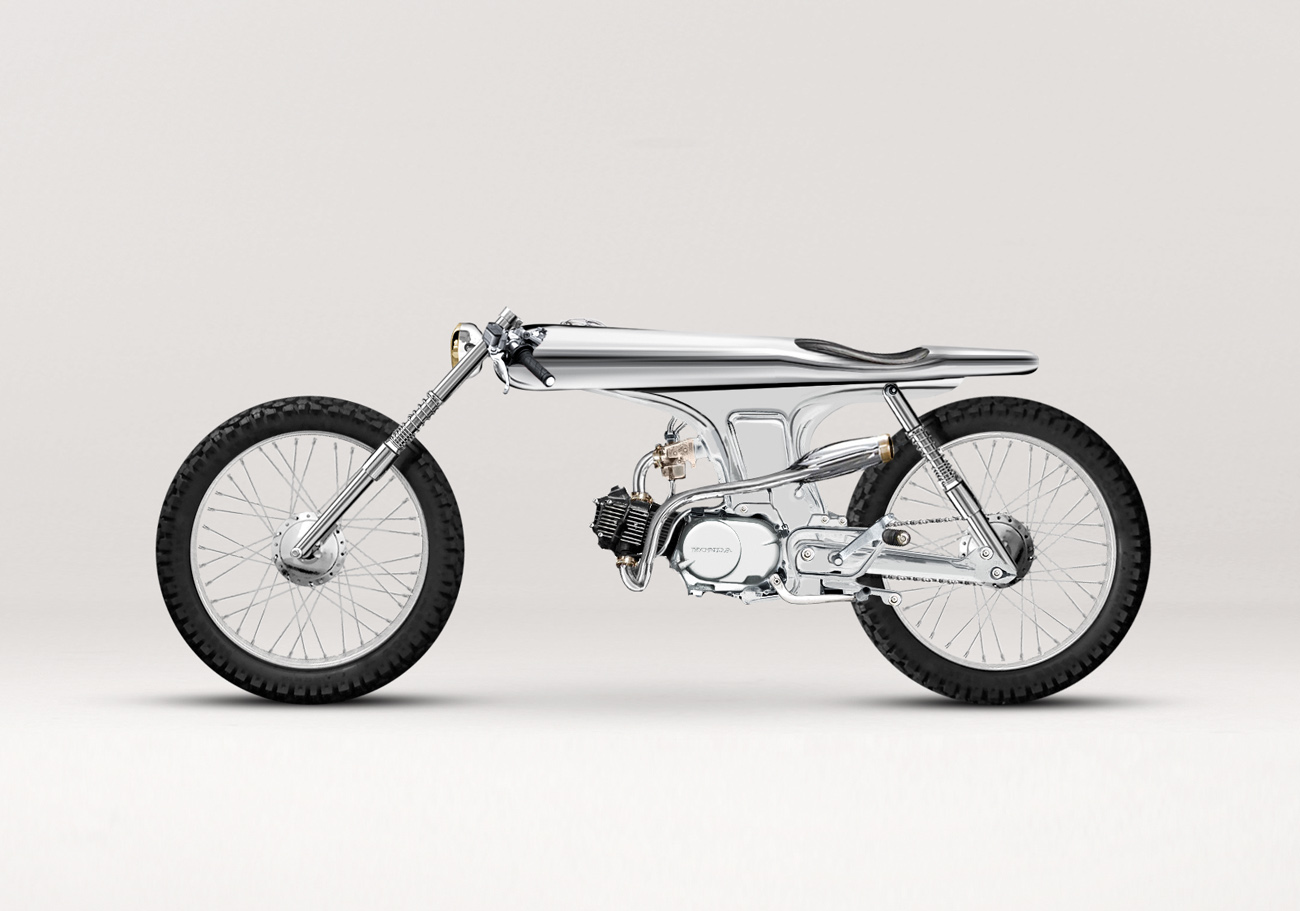 We talked about how he got into motorcycles, special moments riding underneath the stars, what he's working on now, and future projects. He mentioned just enough about a new Saigon project to be a total tease, and we've been patiently awaiting the announcement since.
Feast your eyes on the preview of his concept- Bandit9 Eve.
In April, Bandit9 will be launching a new operation in Saigon, Vietman aimed at manufacturing affordable but elegant motorcycles that both new and experienced riders can enjoy.
Daryl hopes the Eve bikes will be a hit with lady riders, which he notes is a growing area of the market. As Eve will be light weight and maneuverable, it will be a match made in heaven for ladies who want to both have a beautiful motorcycle and not sell their soul to get one.
From the press release-
The EVE Concept is a first look at what Bandit9 Saigon will introduce to the motorcycle community. The limited edition bike (only 9 available) is based on a 1967 Honda SS with an engine capacity ranging from 90cc to 125cc. EVE features a chrome unibody inspired from classical brass instruments. As with all Bandit9 motorcycles, every inch is designed and built by hand.
Keep tuned for more info and specs about Bandit9's new project(s) as the Saigon shop and Eve are launched in April 2014. Apparently they've almost sold out of pre-orders (starting at $4600 USD) and I'm really hoping one comes over to the US so that I can ogle it in person.
Email info@banditnine.com / Facebook / Website

Video, photo gallery, and party breakdown from the third annual Women's Motorcycle Show is here!
Posted on March 2, 2014 in Interviews, Motorcycles, News & Features by Alicia Mariah Elfving