Behind the Scenes: Photoshoot with MotoLady Misty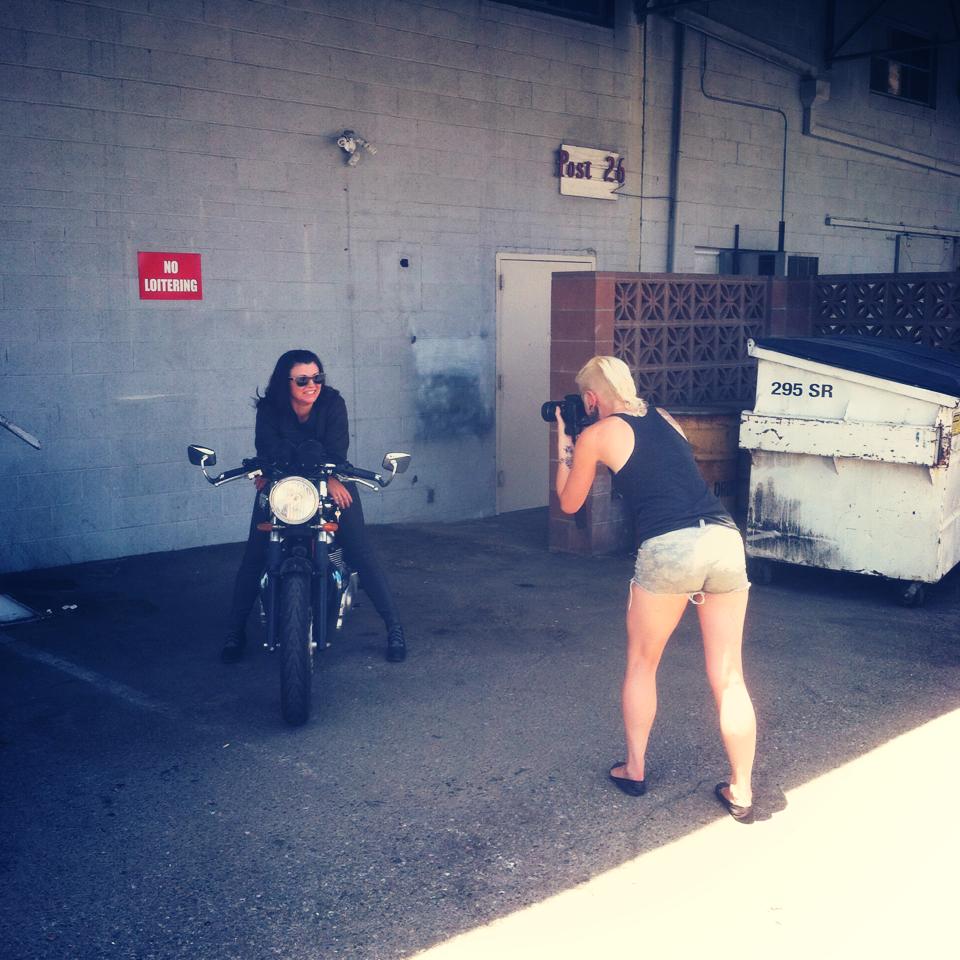 Took a day trip a couple hours North to Bakersfield to hang out with friends and do a little photoshoot with the lovely motolady Misty Whitten. Of course it was 100°F today so we kept it short (and in the shade) but it was nice to get her in front of my camera.
Misty and Wolf were both sporting their MotoLady Braap t-shirts which made for some good photo ops.

Twenty previously unreleased photos with the MotoLady built custom Ducati Monster by the incredibly talented photographer Jimmy Ban!
Posted on June 9, 2014 in Blog, MotoLadies by Alicia Mariah Elfving