Blondezilla on her DualSporty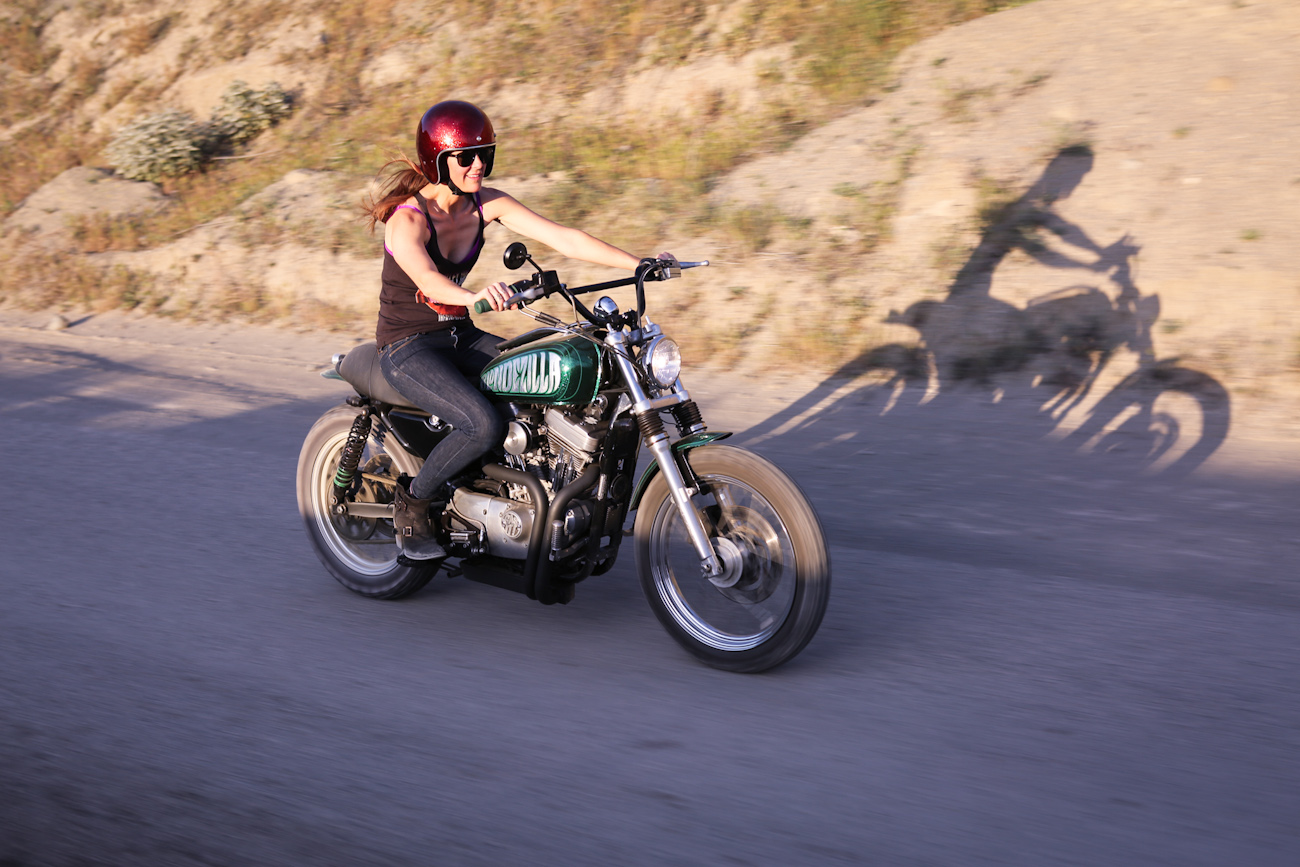 Today the MotoLady DualSporty was released on the BikeEXIF website!
Caroline Patterson (aka Blondezilla) got together with Sean Delshadi at Burly Brand for some photos with her recently completed bike. The story behind the Dual Sporty project can be read in the BikeEXIF feature article. If you'd like to see the before photos when it was in low slung cruiser mode, head on over to the original post. We finished fab and build work in December, took it to Chopperfest, and then Caroline picked it up and took it to Gasser Customs for some tuning work. After tweaking, it's back and bad ass.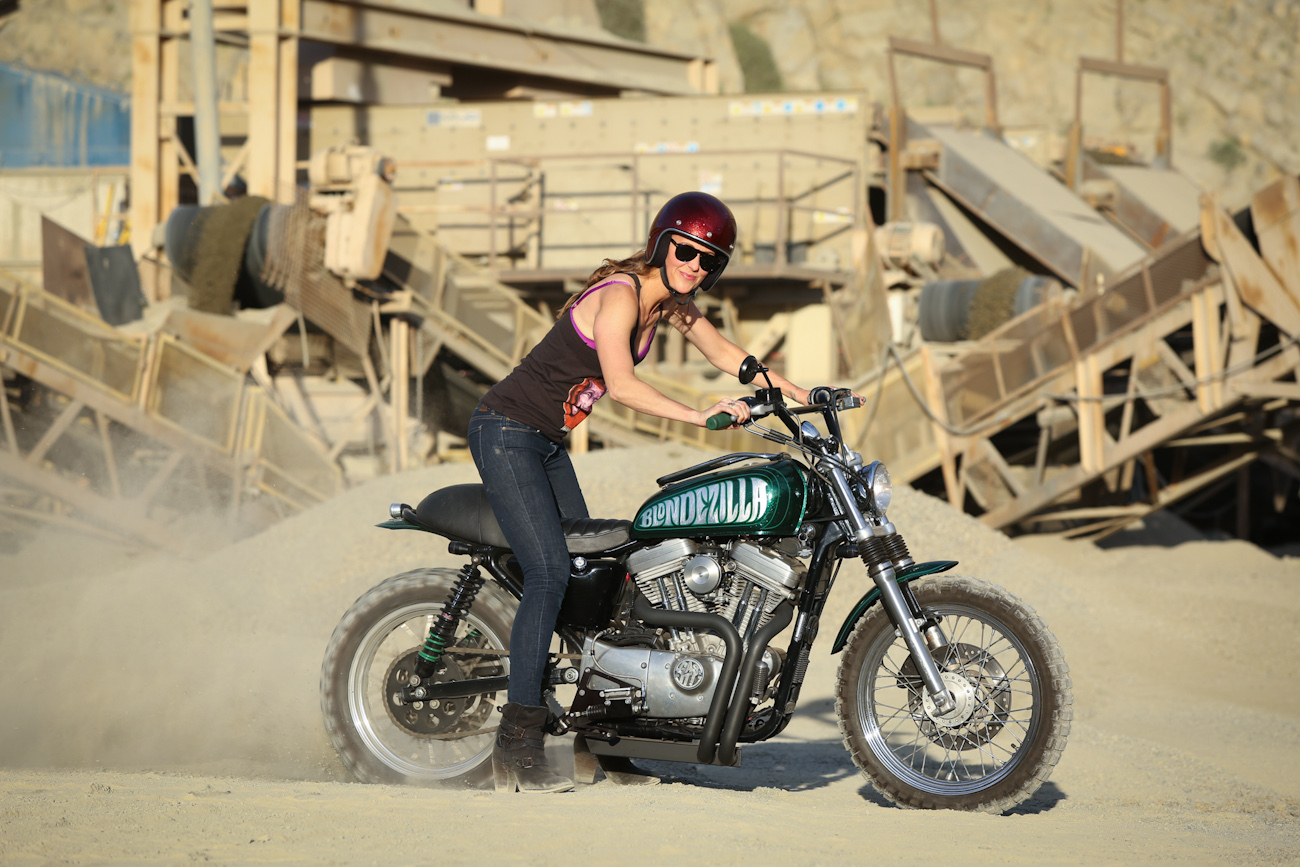 At 5'11" tall the 'lifted' HD Sportster 883 fits well. Burly Brand Stiletto shocks and an 18″ rear wheel gave it a much taller and more aggressive stance.
Above, Caroline's utilizing the highway pegs I added for comfort on long distance rides. After trying to keep my hips comfortable on the Monster for any stretch of time, I wanted to make sure she would be comfortable and have a place to rest her legs.
Blondezilla is a wardrobe stylist in Los Angeles, having worked on Bad Grampa, the United States of Tara, and many others- she's a really talented and fun lady. The name fits her well, she takes no crap and her voice carries quite a ways. But she's the kind of zilla you would want to go tear down the town with.
Special thanks to Jeff Wolf for helping make this bike happen- I couldn't have done it without him. Mentions and thanks to the following for helping with logistics, parts, the works:
Don't forget to take a look at "Blondezilla: MotoLady's Sportster Scrambler" on BikeEXIF.
Photos copyright Sean Delshadi of Burly Brand, 2015.

MotoLadies unite! Hannah Johnson, me, and Janell Mattson outside MotoCorsa. We're holding the book "Chicks on Bikes" by Christina Shook.
Posted on April 1, 2015 in Blog, Motorcycles, News & Features by Alicia Mariah Elfving
One Comment

for "Blondezilla on her DualSporty"