Bonneville Salt Flats Rain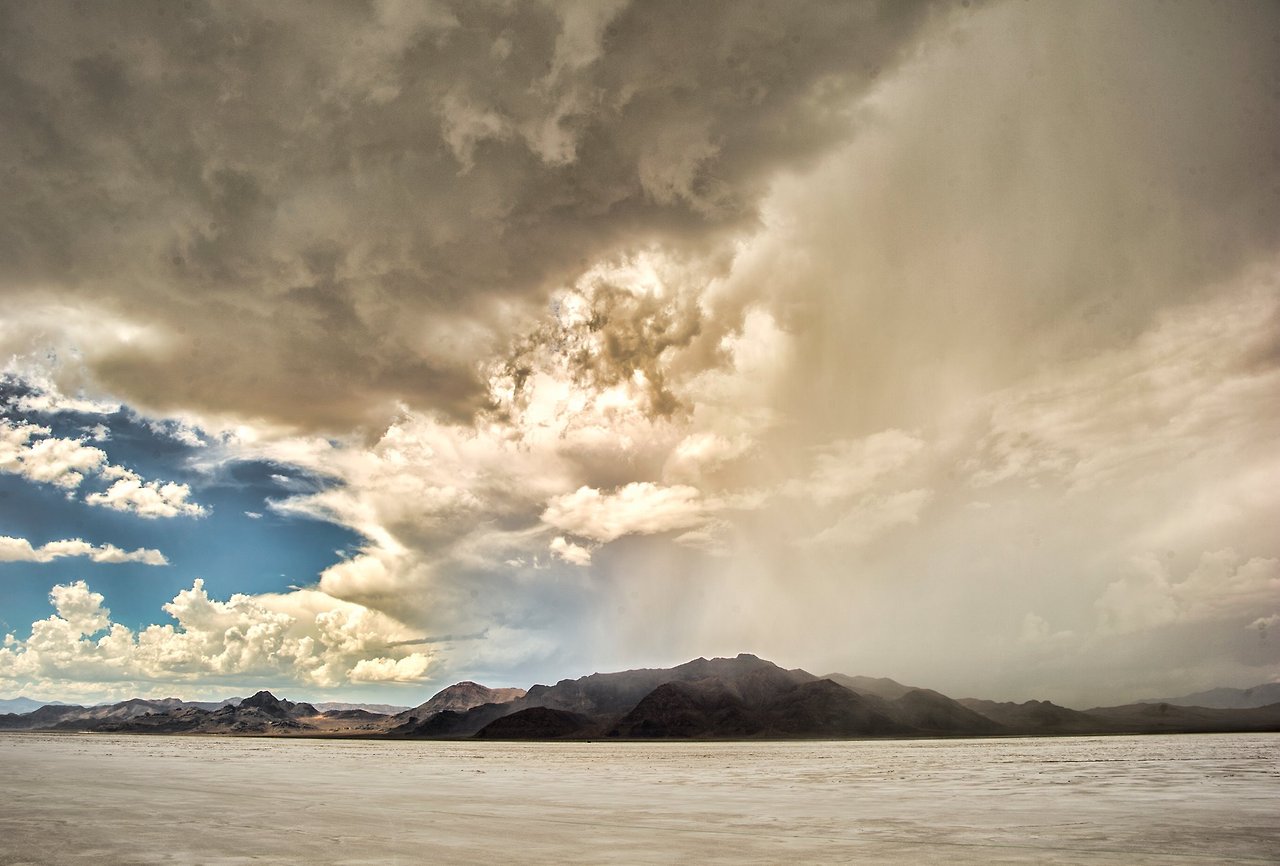 Phil Hawkins is magical with his camera on the Bonneville Salt Flats– these shots were captured at the 2013 BUB Motorcycle Speed trials, which was sadly rained out on Wednesday (half way through the event).
While an utter bummer for anyone trying to break world land speed records, it's a beautiful sight for the rest of us. "There'd be no rainbows without rain" as they say.

A childhood photo of the world's only female Ducati Master Tech, Hannah Johnson, hanging out with biggol' bikers.
Posted on September 24, 2013 in Events by Alicia Mariah Elfving