Cassandra Wages at Chopperfest 2014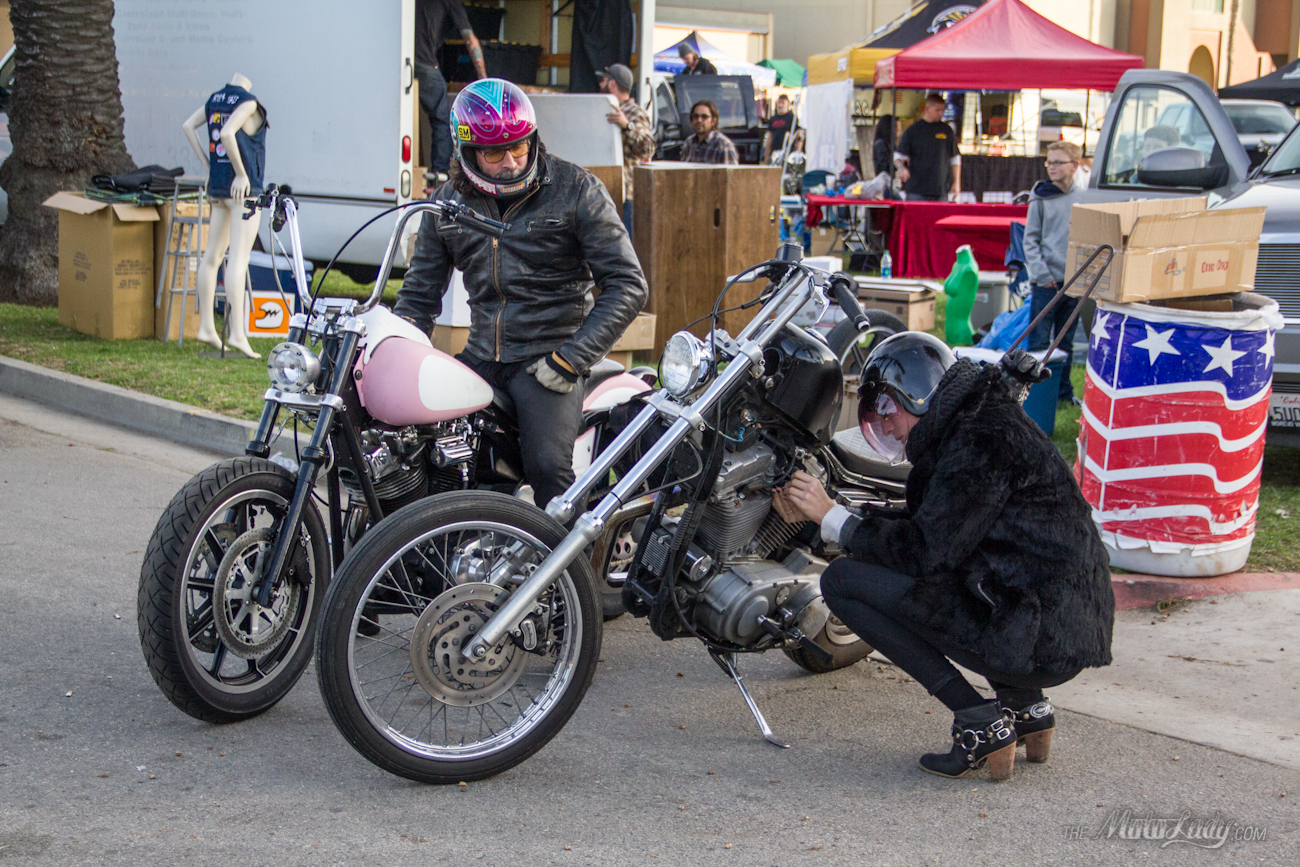 On the way out of Chopperfest 2014 in Ventura, California weekend before last… I spotted a fashionable young lady fiddling with her custom Sportster. After I took a photo she looked at me and I realized it was Cassandra Wages! I mostly know her from instagram- she goes by DustDiablo! Oh the wonderful world of the internet, how cool it can be sometimes. She is a very talented photographer and producer who lives in Los Angeles.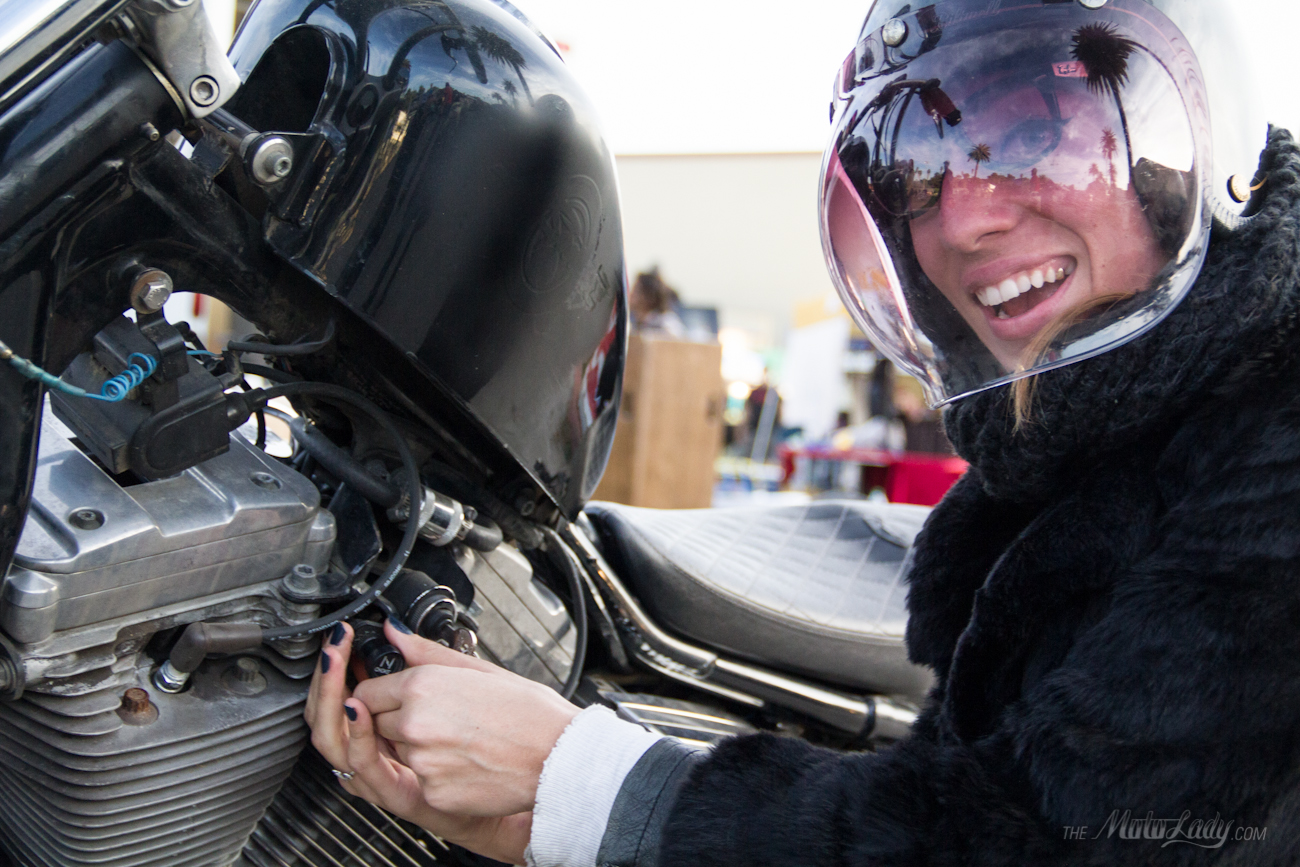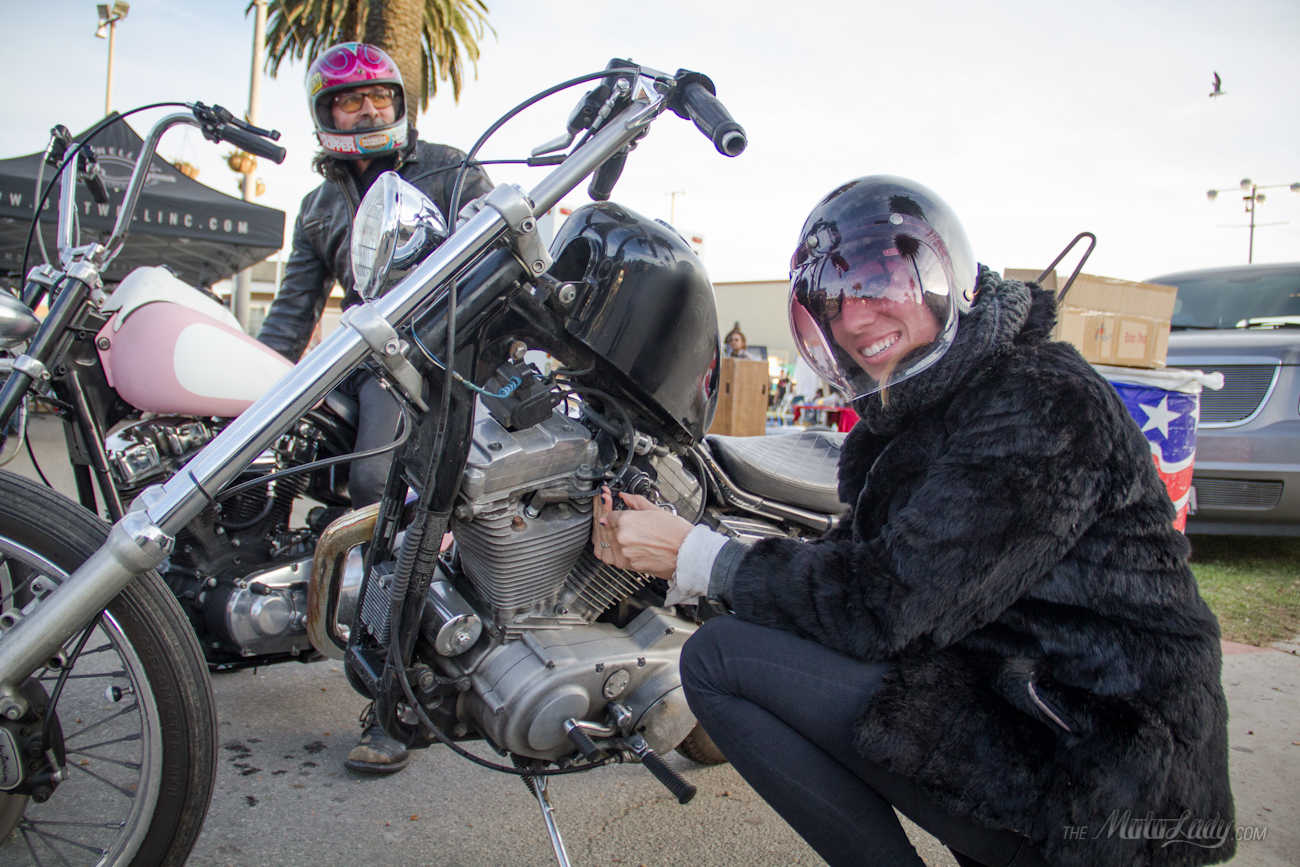 Her man, Michael Barragan (boss man at Evil Spirit Engineering) is on a pretty-in-pink FXR in the background.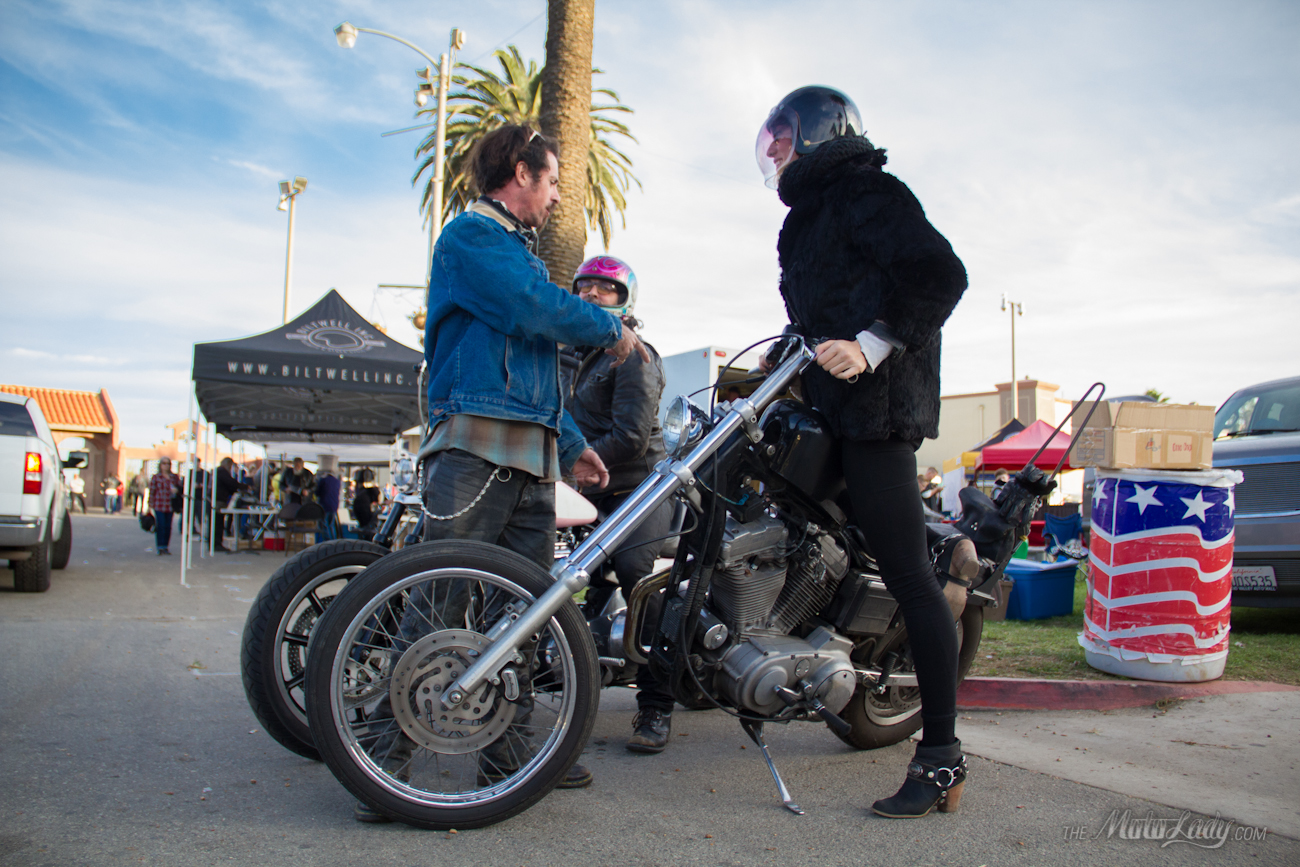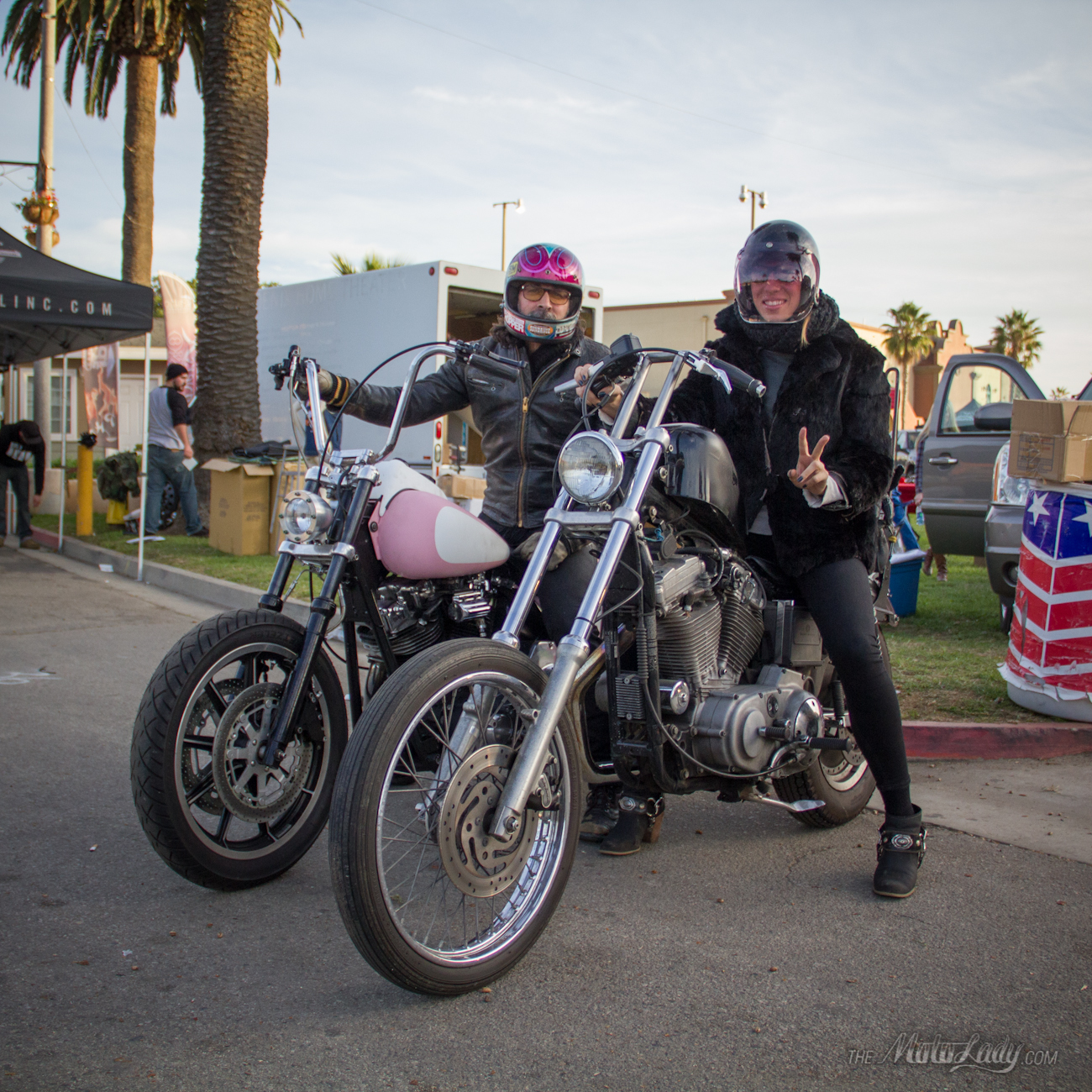 After I got all up in her face for photos, she let me take one more and they sped off into the sunset.
Visit Cassandra's portfolio website at dustdiablo.com.
Photography by Alicia Mariah Elfving, copyright themotolady.com 2014.

Twenty previously unreleased photos with the MotoLady built custom Ducati Monster by the incredibly talented photographer Jimmy Ban!
Posted on December 22, 2014 in MotoLadies by Alicia Mariah Elfving