Christina Gets Down on her RZ350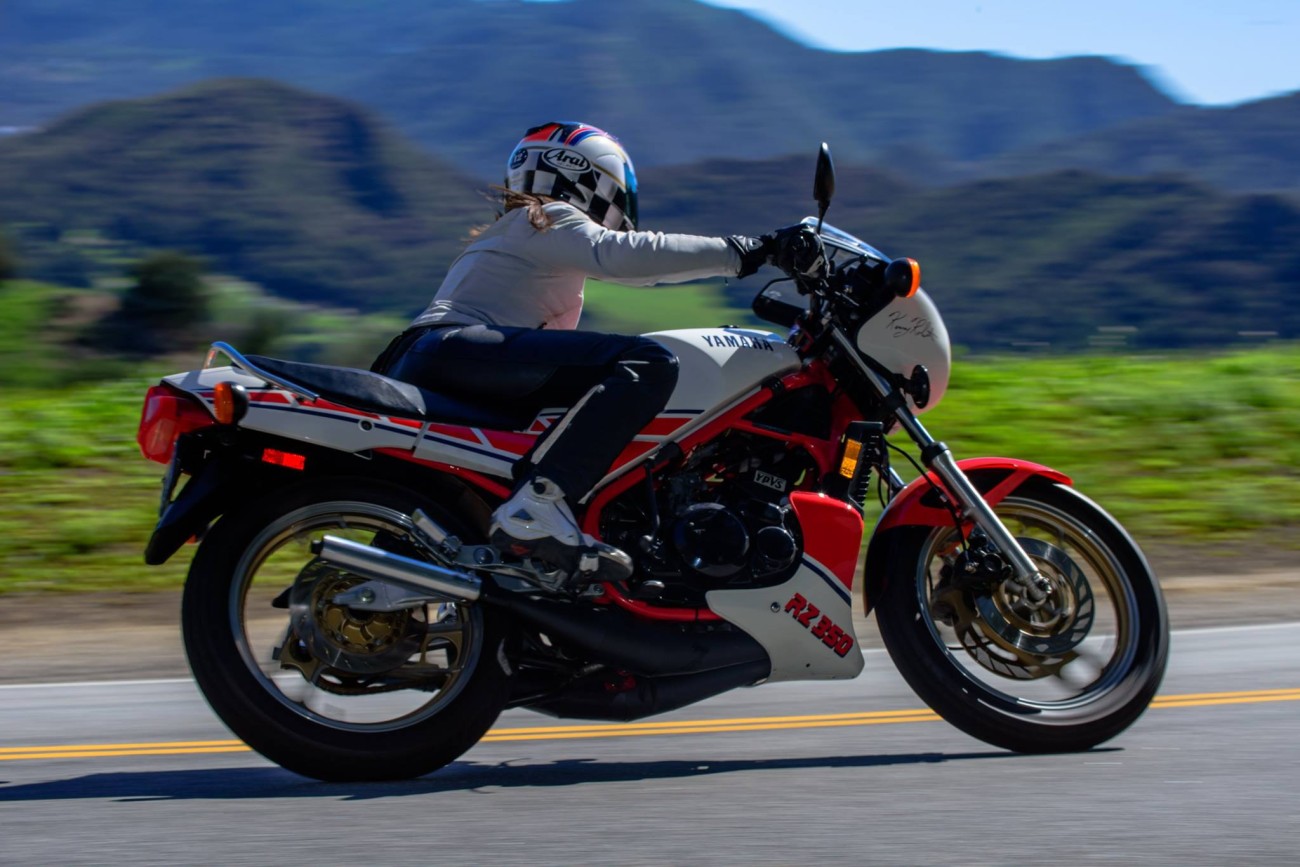 Photographed on the Mulholland Highway by Victory Jon on a Valentine's Day ride in sunny Southern California. Christina picked up the 1985 Yamaha RZ350 in January, adding it to her stable with the Grompocalypse.
When I asked her how she felt about buying and riding the RZ, she responded, "Since I started riding, I have wanted a two stroke street bike. The RZ is the most modern one available since it was the last imported street legal two stroke. It looks bitchin… and I think everyone should own a bike from the year of their birth at least once. Riding it is different than every bike I have ever ridden. I'm not a speed freak by any stretch, but accelerating through the gears, going from the top of one powerband to the bottom of the next and the next… I can't think of a more fun way to break the speed limit. Riding a two stroke attacks the senses… you smell and taste the blue smoke, the BRAAAAP gets you totally excited, it vibrates and wobbles like crazy thanks to 30 year old suspension technology."
There you have it folks. The braap.

A childhood photo of the world's only female Ducati Master Tech, Hannah Johnson, hanging out with biggol' bikers.
Posted on February 21, 2015 in MotoLadies by Alicia Mariah Elfving
One Comment

for "Christina Gets Down on her RZ350"