Danielle's Trip Around Australia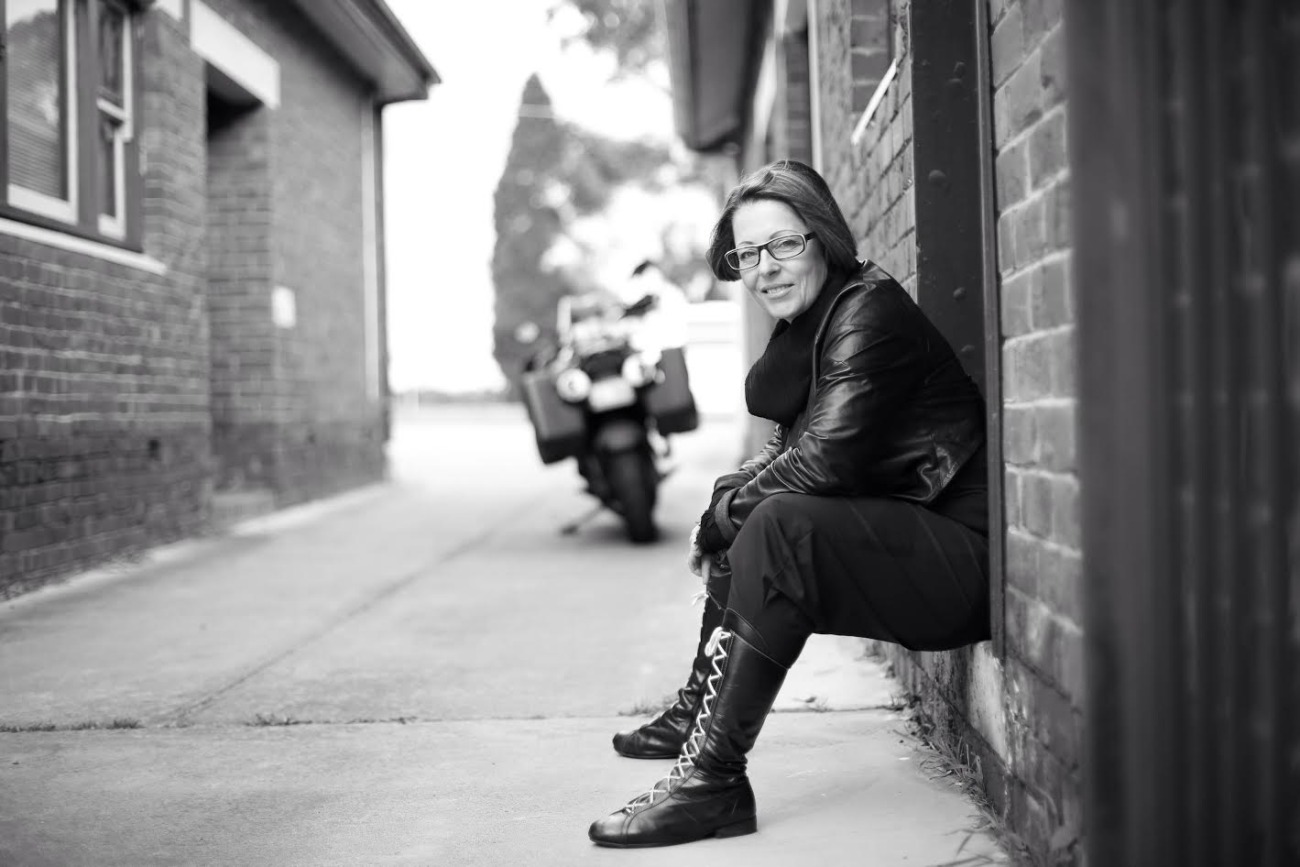 Danielle Wilde is on day 38 of her trip around

Australia

on her BMW G650 GS.
A couple weeks ago she crossed the Nullarbor heading west after just having breakfast at Caiguna. She then rode the longest stretch of straight road in Australia (91 mi / 146km) before a slight bend dubbed "Monotony Bend" followed by another long straight stretch where the only entertainment is the chance to see emus, camels, kangaroos, and eagles.
"My ride is an amazing experience. I only got my Ls and my bike at the end of November last year. My partner rides a 1200GS and came with me for the first part of the trip- from Melbourne around the Great Ocean Road to Mt Gambier, Adelaide, then up through Wilpena Pound and Marree to the Oodnadatta Track (in the middle of nowhere). That's where I threw my chain and it ripped some pieces out on the way. The bike was sent to Adelaide for repairs, and we continued two-up to Alice Springs, Yulara, Kings Canyon, etc., before heading back down South to get my bike back. We camped in the Adelaide Hills then waved goodbye as we both headed back to Melbourne- my partner by the more direct route, and me via ~15,500 miles (~25,000 km) more of the country (the really long way around- as far west as I can go, then up north, across the top end, then down the East Coast and home again)."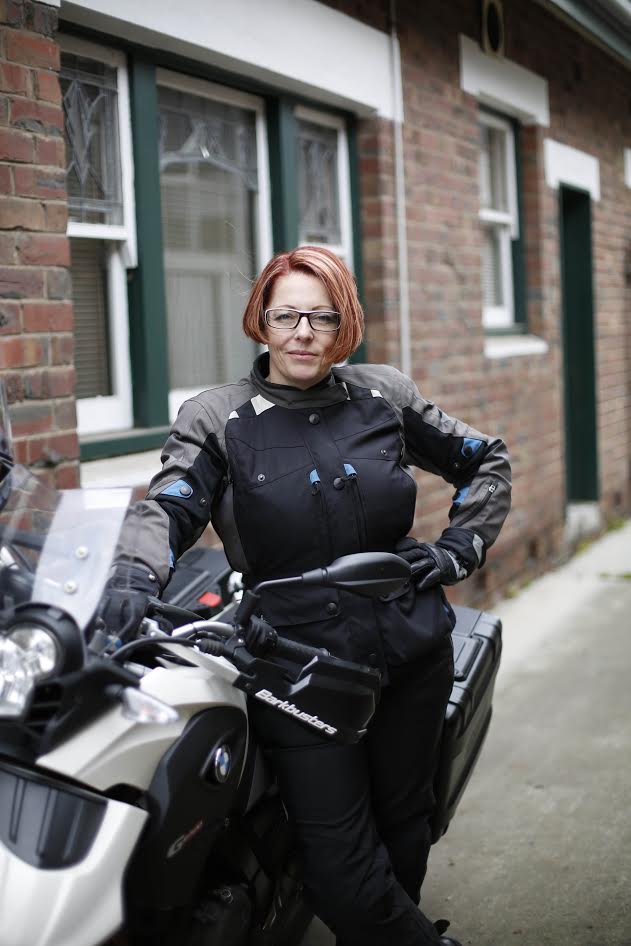 Below Danielle stands outside Woomera- a town built in the desert of South Australia solely for being used as a rocket testing range.

Touching Uluru, also known sometimes as Ayer's Rock (an amazing rock formation in the plains of Australia soaring 2,831 feet / 863 meters in the air).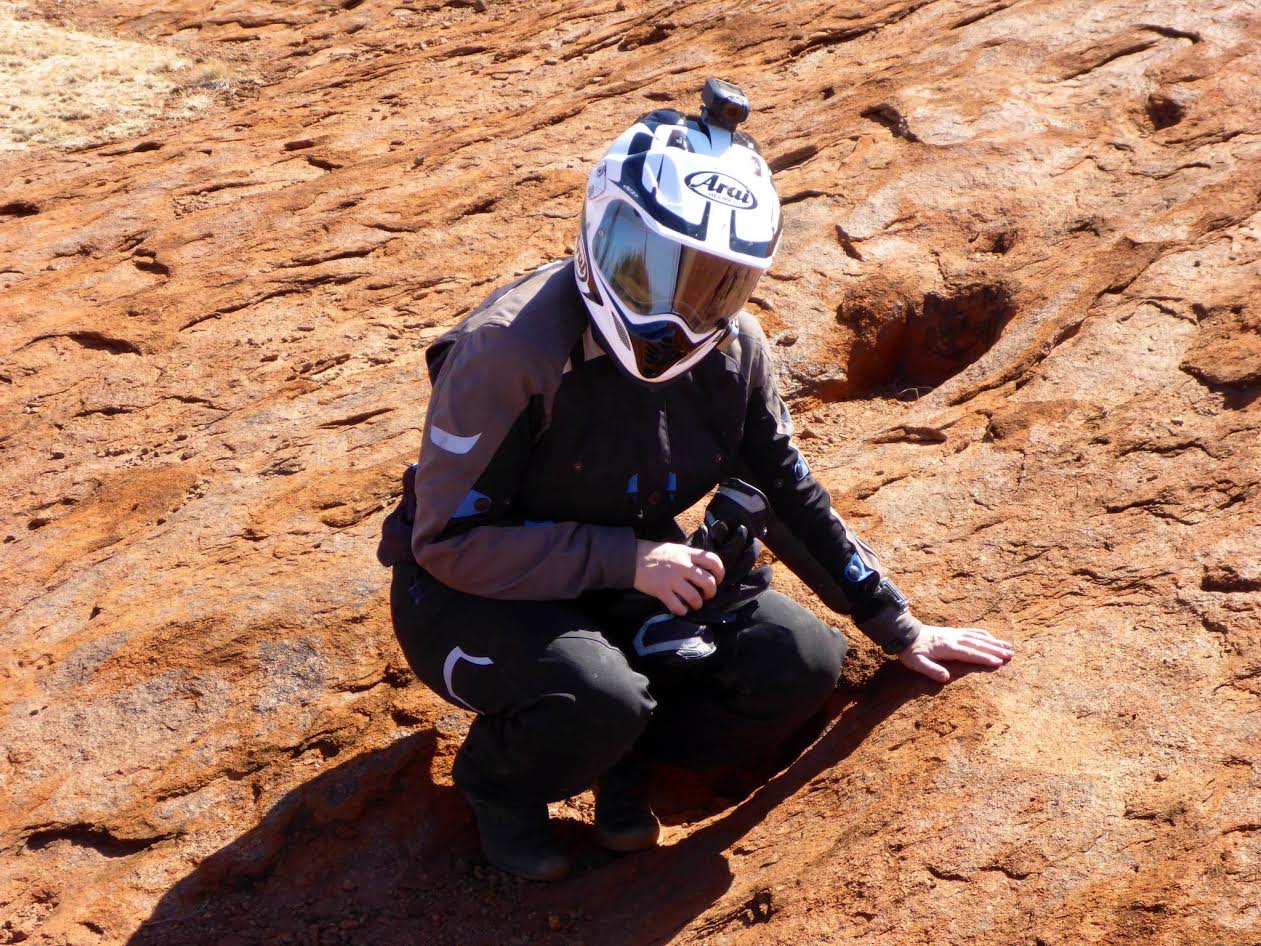 Her bike at the Nullarbor, at the Great Australian Bight, where the desert meets the ocean on the Southern edge of Australia, "the part of the country that looks like it's had a big bite taken out of it" she says.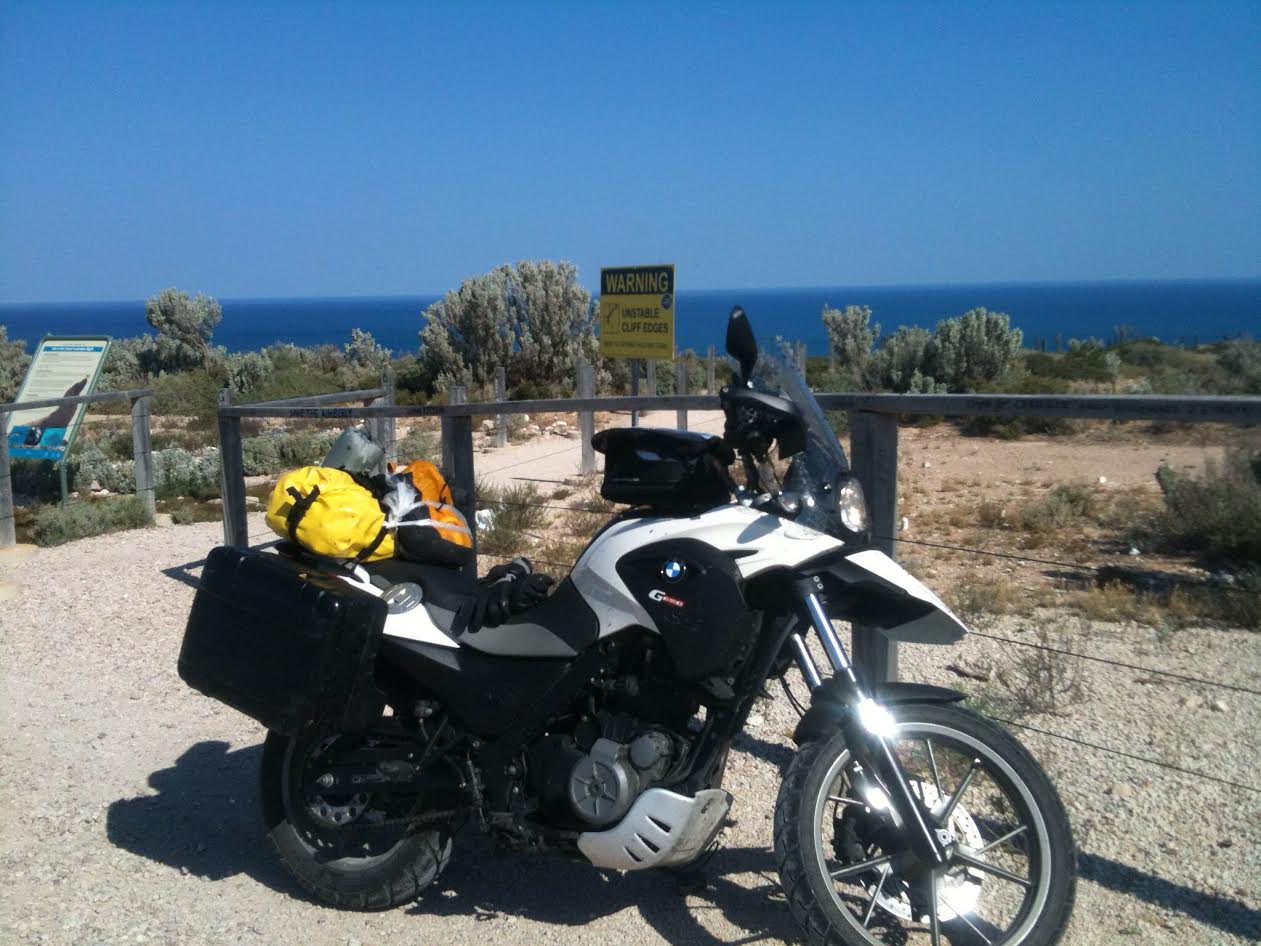 Her trip is long and beautiful, on a very capable and fun bike. If you'd like to follow her adventures, take a peek at her blog grrrrty.wordpress.com.

A childhood photo of the world's only female Ducati Master Tech, Hannah Johnson, hanging out with biggol' bikers.
Posted on October 8, 2014 in MotoLadies by Alicia Mariah Elfving