Delna On The Monster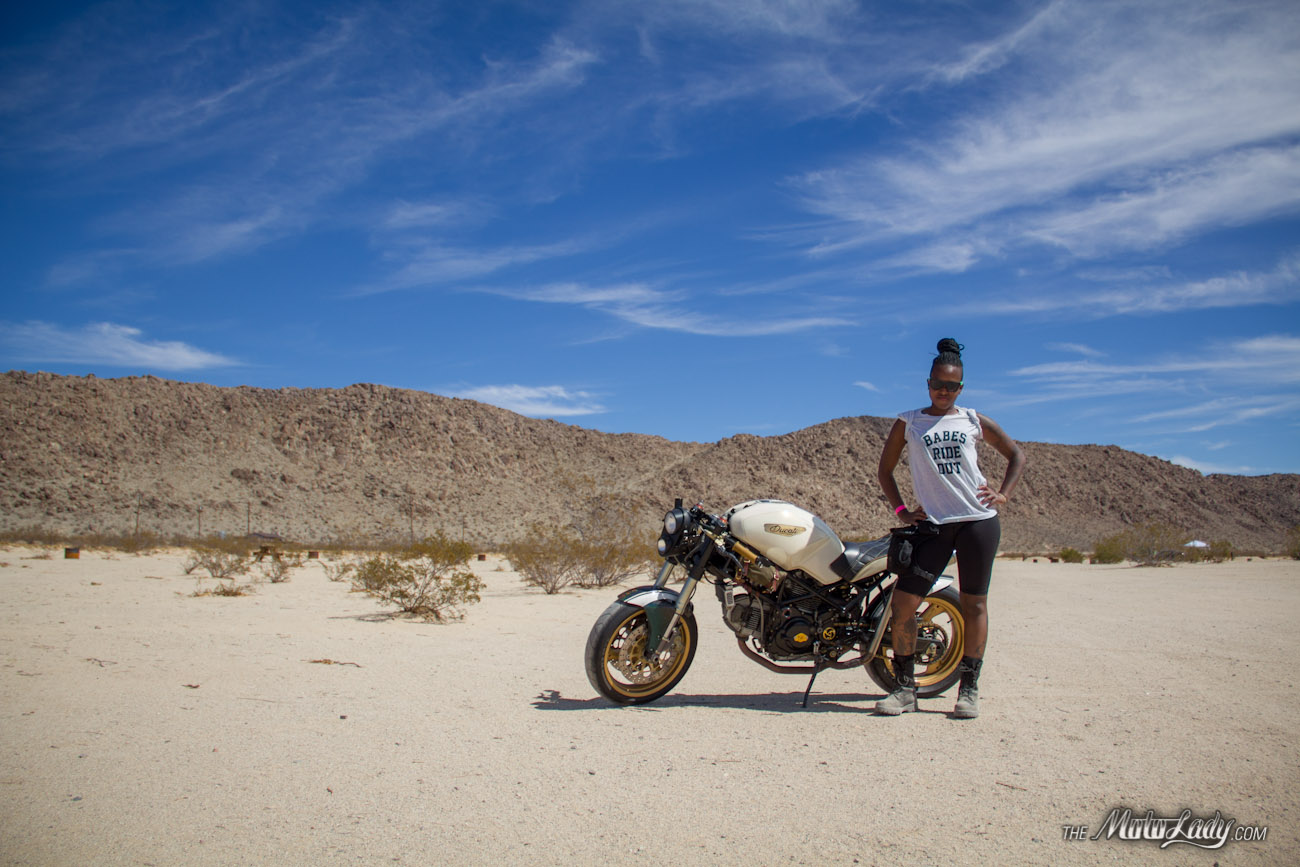 This lovely lass is Delna- she's a rollerderby rockin' motorbike ridin' lady living in Vancouver, Canada. We met at the Babes In Joshua Tree last weekend- she trekked down with her friend Mandy all the way from the PNW.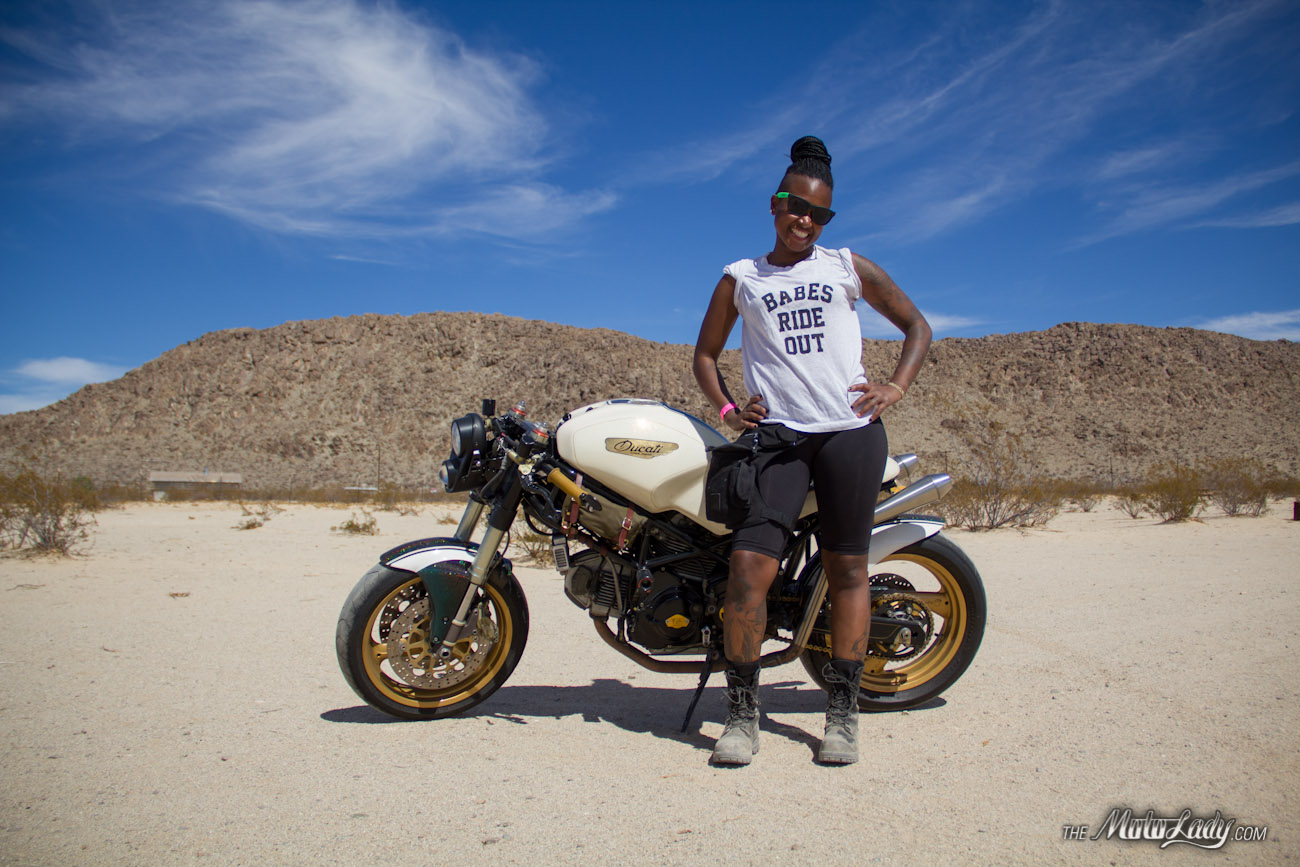 She's a sassy, gorgeous, strong woman who's awesome personality reverberates through everyone around her. When we spotted each other at Babes Ride Out it was obvious and amusing- we just pointed at each other and yelled our names. Sometimes it pains me, meeting all these awesome chicks who live so far away, but I can't help but just be happy they exist.
Delna flew down from BC, and rented a motorcycle with her lady friend Mandy, then rode two-up to Joshua Tree for the event. In the years we've been following each other online, she's shown great interest in my Monster, so we did a little shoot at the campgrounds.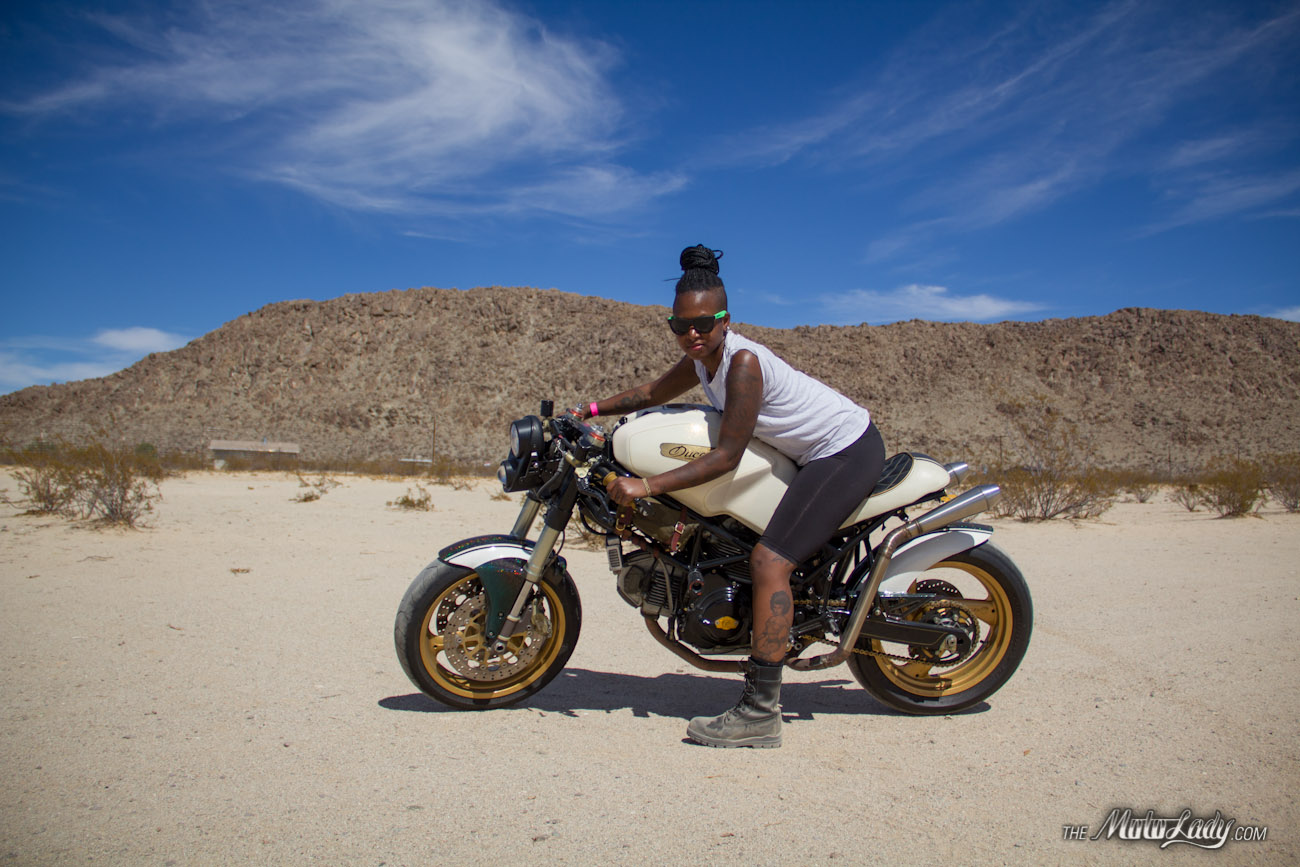 My Monster is an interesting machine- it's sparkly and beautiful, it's a chick AND dude magnet, and it's insanely uncomfortable to ride. Everyone loves to sit on it- and I don't allow that many people to do so. Delna is special, much like most motorcycling women who I immediately bond with, she shows respect and passion for all motorcycles. We are kindred spirits.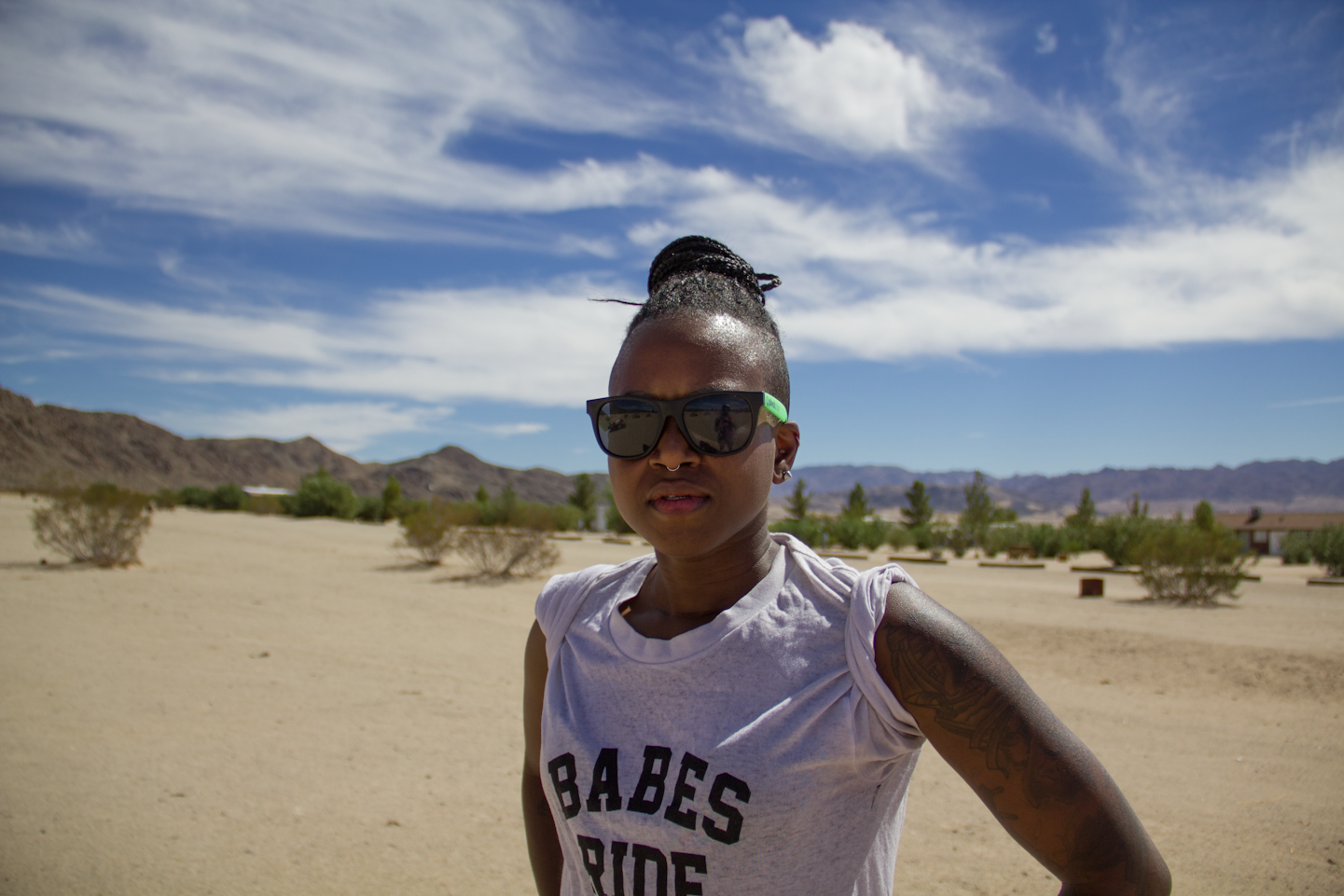 Conversations on Saturday at Babes Ride Out involved everything from the female reproductive system to our favorite motorcycles. It was an amazing experience.
You can follow Delna on instagram @motorbikesandrollerskates.
Photographs by Alicia Mariah Elfving, copyright themotolady.com 2014.

Video, photo gallery, and party breakdown from the third annual Women's Motorcycle Show is here!
Posted on October 11, 2014 in Blog, MotoLadies by Alicia Mariah Elfving