Dorian Pitt by Lumiere Tintype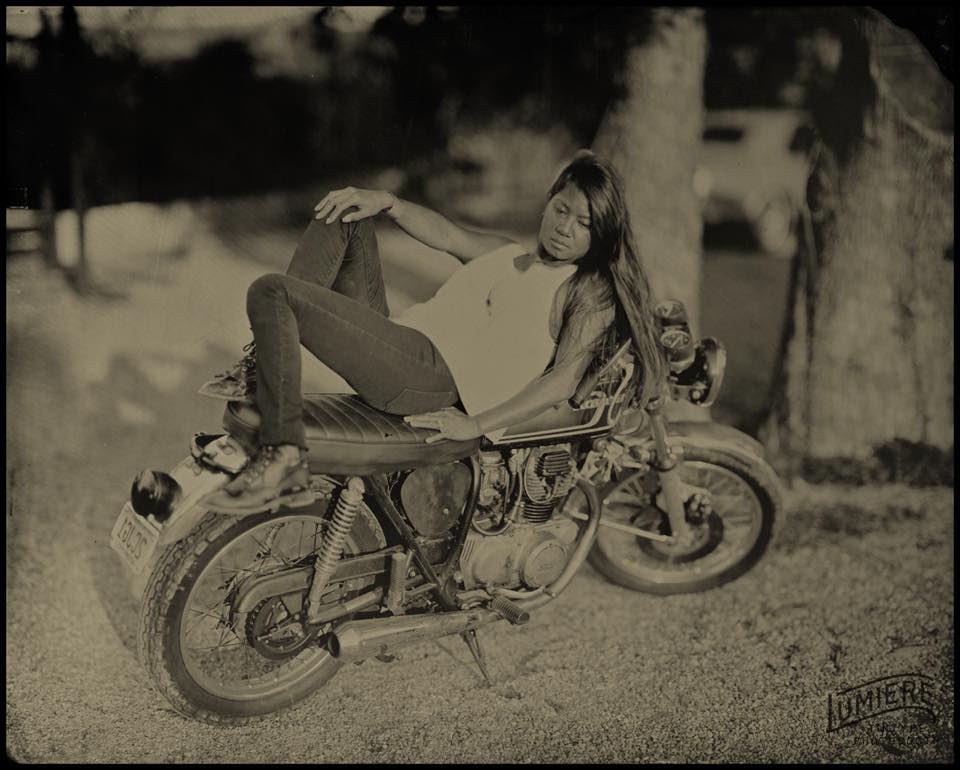 Dorian Pitt, a New Jersey native living in Austin, Texas, visited Lumiere Tintype (lumieretintype.com) for some old school portraits with her Honda CB 360. They came out quite lovely!
Tintype photography is the act of making a direct positive (rather than negatives like film cameras we're used to) on a thin sheet of iron coated with a enamel/laquer. The enamel works with the photographic emulsion process where silver salts (usually) are suspended through the dark laquer to create the depth in tintypes.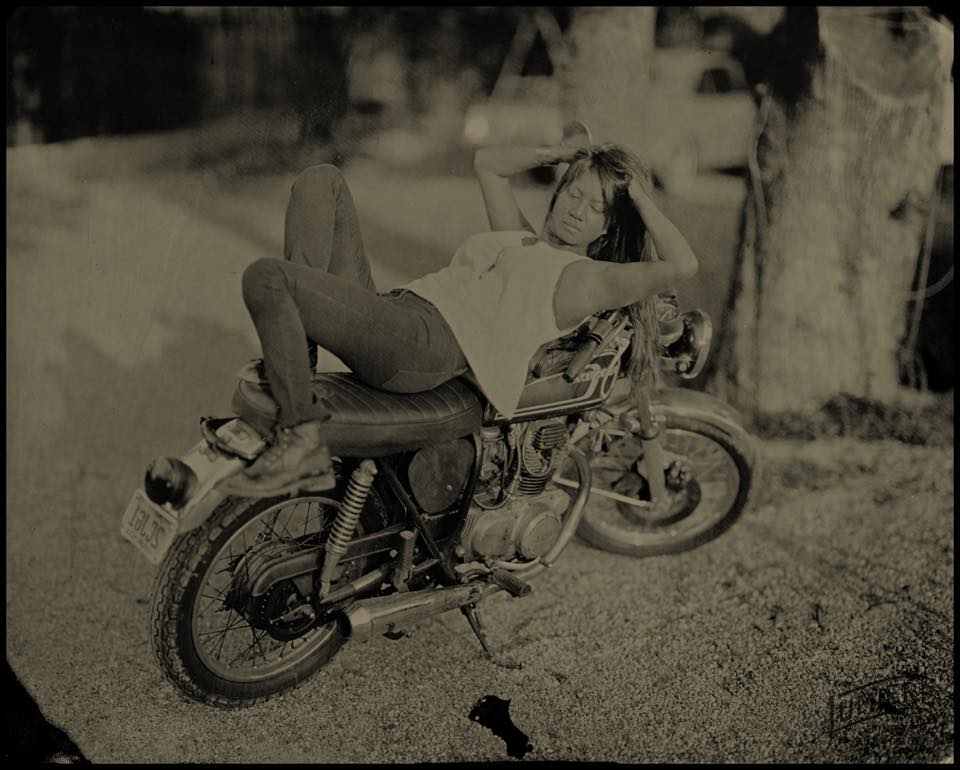 Like the style? Check out this tintype photograph of Stormie in Portland, OR.
Follow Dorian on instagram @dorkian2.

Video, photo gallery, and party breakdown from the third annual Women's Motorcycle Show is here!
Posted on October 25, 2014 in Art, MotoLadies by Alicia Mariah Elfving