Dual Sporty Gets Painted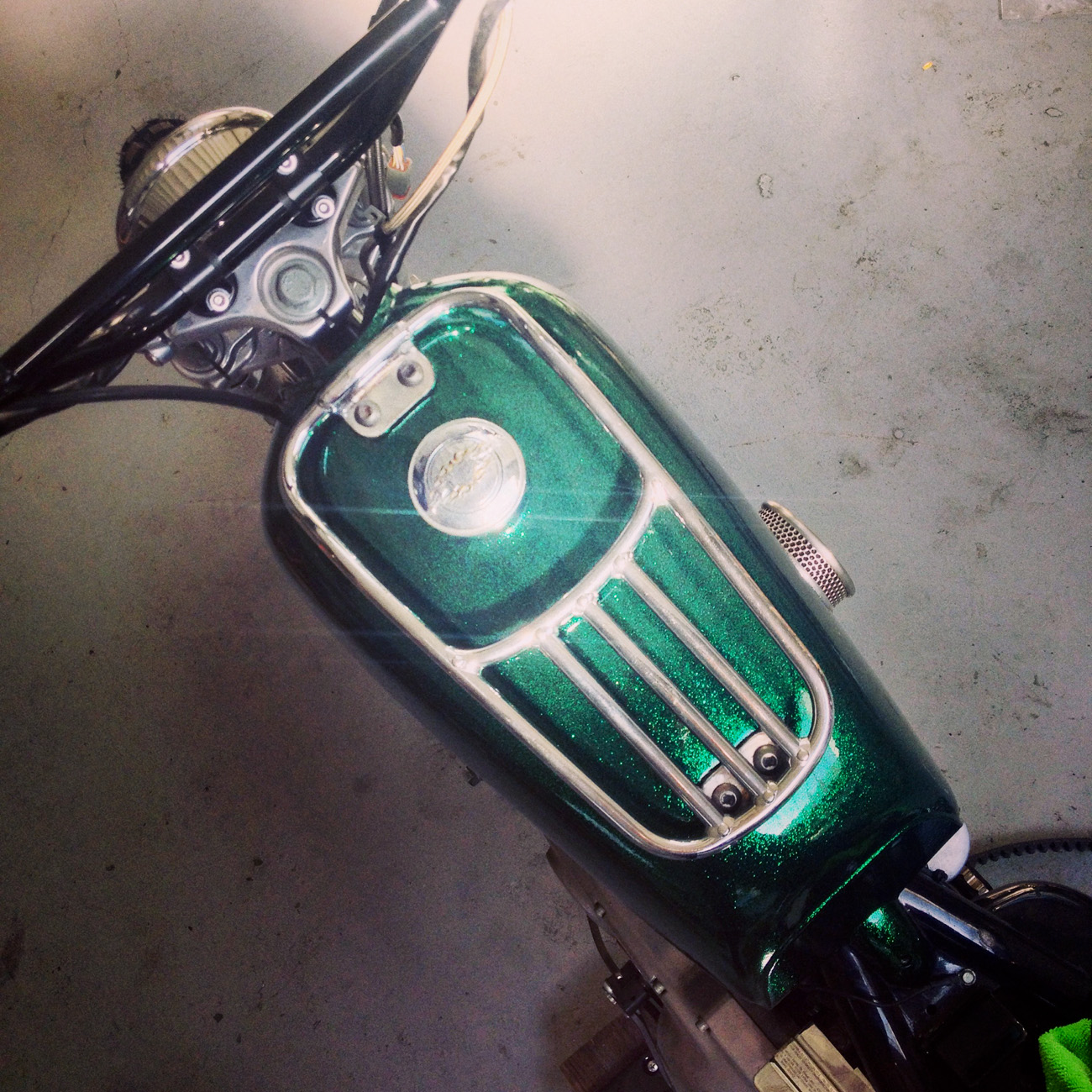 Ladies and gentlemen, may I present to you… the blindingly sparkly and super green Dual Sporty tank.
Wolf finished the fabrication on the Honda tank last week, then body work commenced to clean up little dings. We dropped the tank and fenders off with Justin at JG Design & Fabrication in Ventura, California…. and voila. Green disco ball.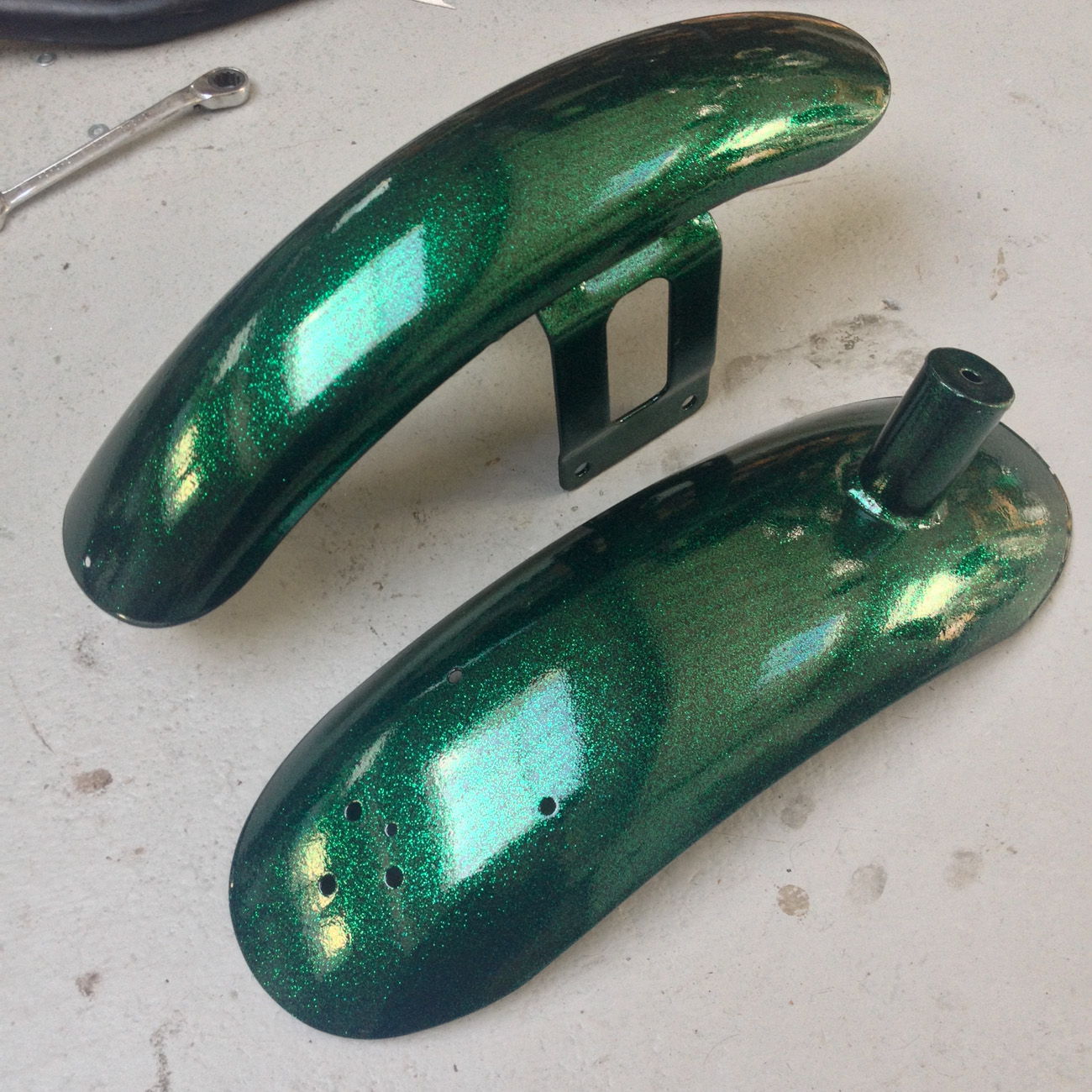 The paint job isn't done yet- we have wet sanding, then Wolf will be giving it some flair with silver leaf lettering, pinstriping, then it'll get cleared again.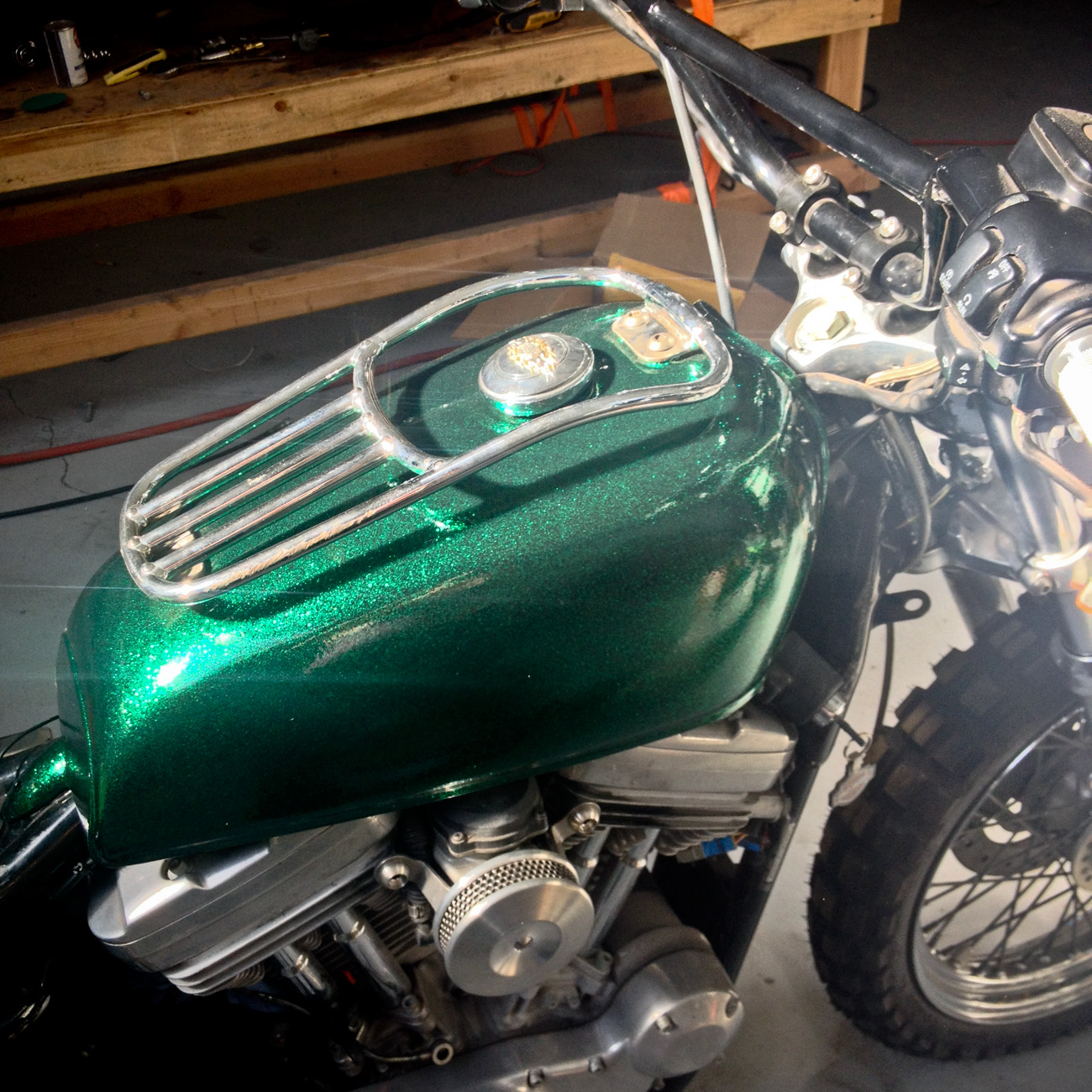 The tank rack is done, and we're in the final stretch of the build.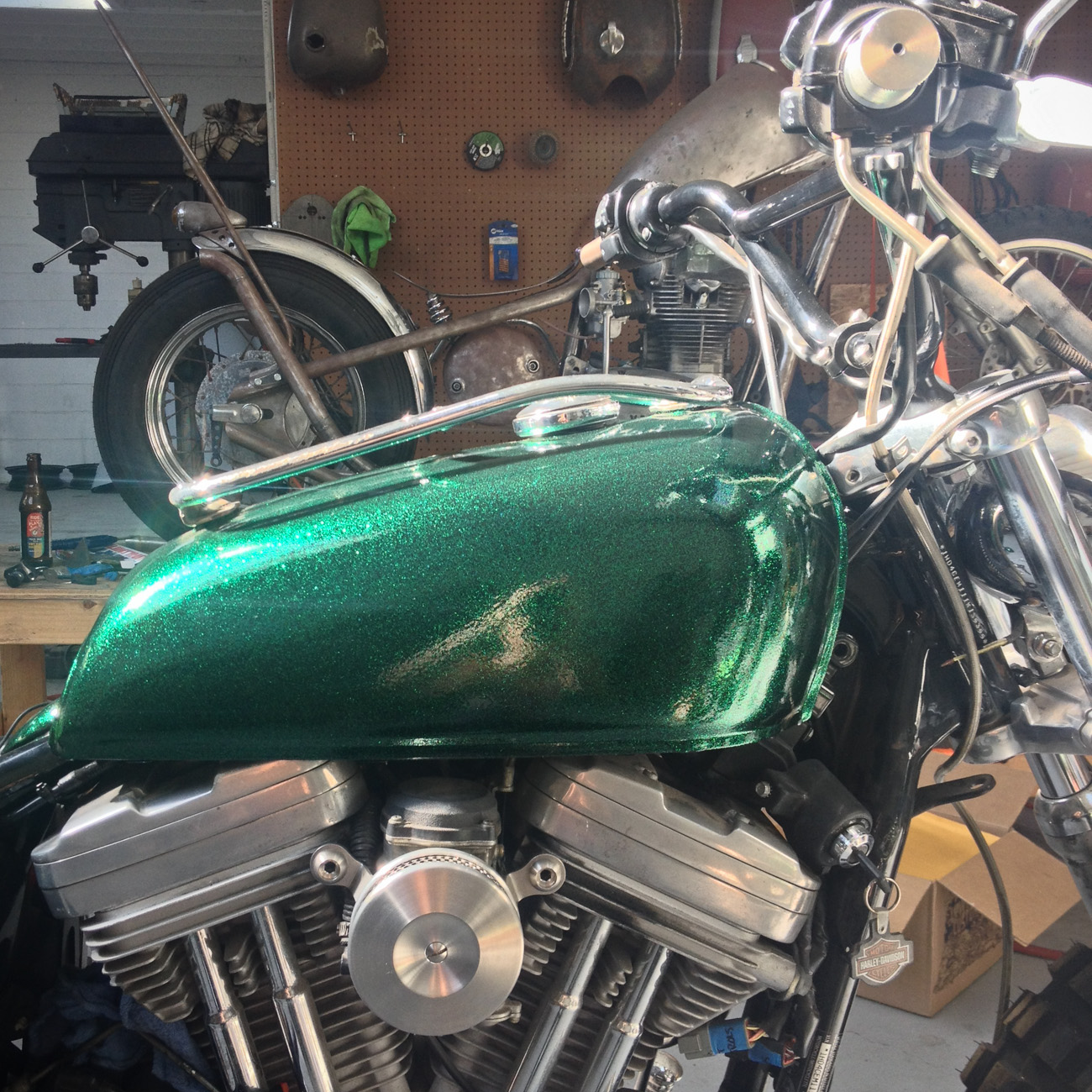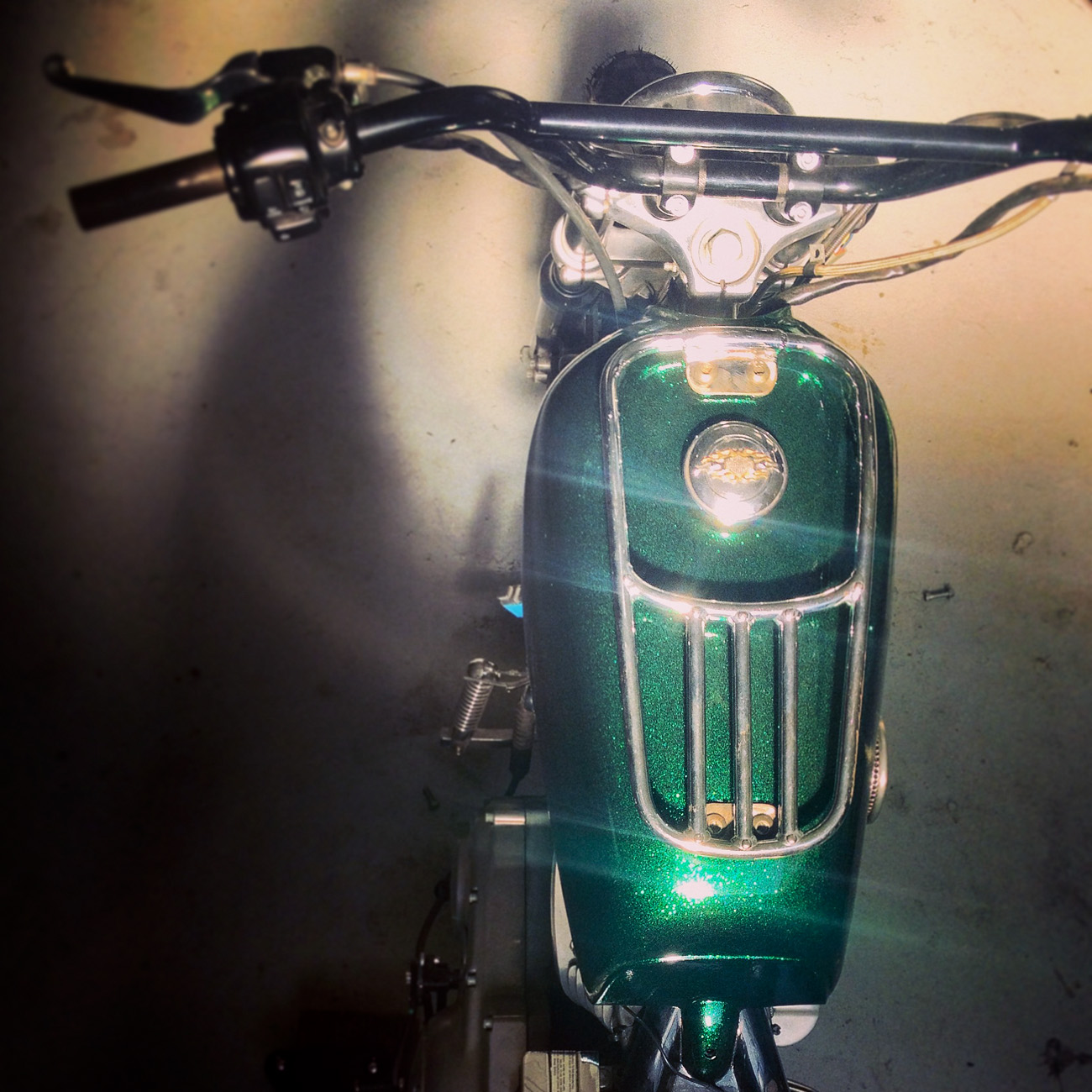 A new gas cap will be on the way soon, as this one is just… well, no. Not the style of the bike. The photos above were all taken during the day, whereas the one below was at night in the shop in low lighting. Still incredibly sparkly! Bling bling!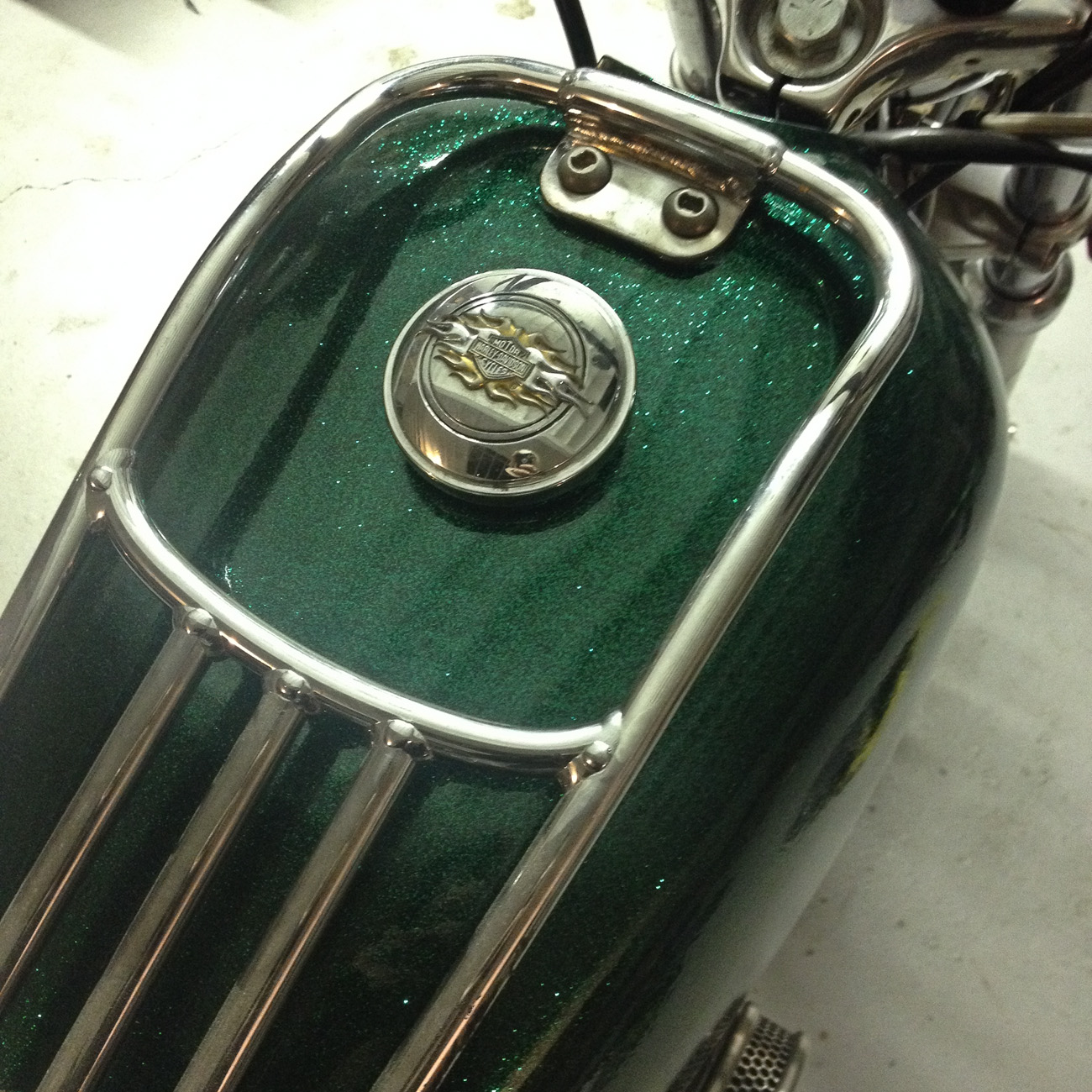 Stay tuned for more Dual Sporty updates!

A childhood photo of the world's only female Ducati Master Tech, Hannah Johnson, hanging out with biggol' bikers.
Posted on November 9, 2014 in Blog, Motorcycles by Alicia Mariah Elfving