DualSporty Project Bike Change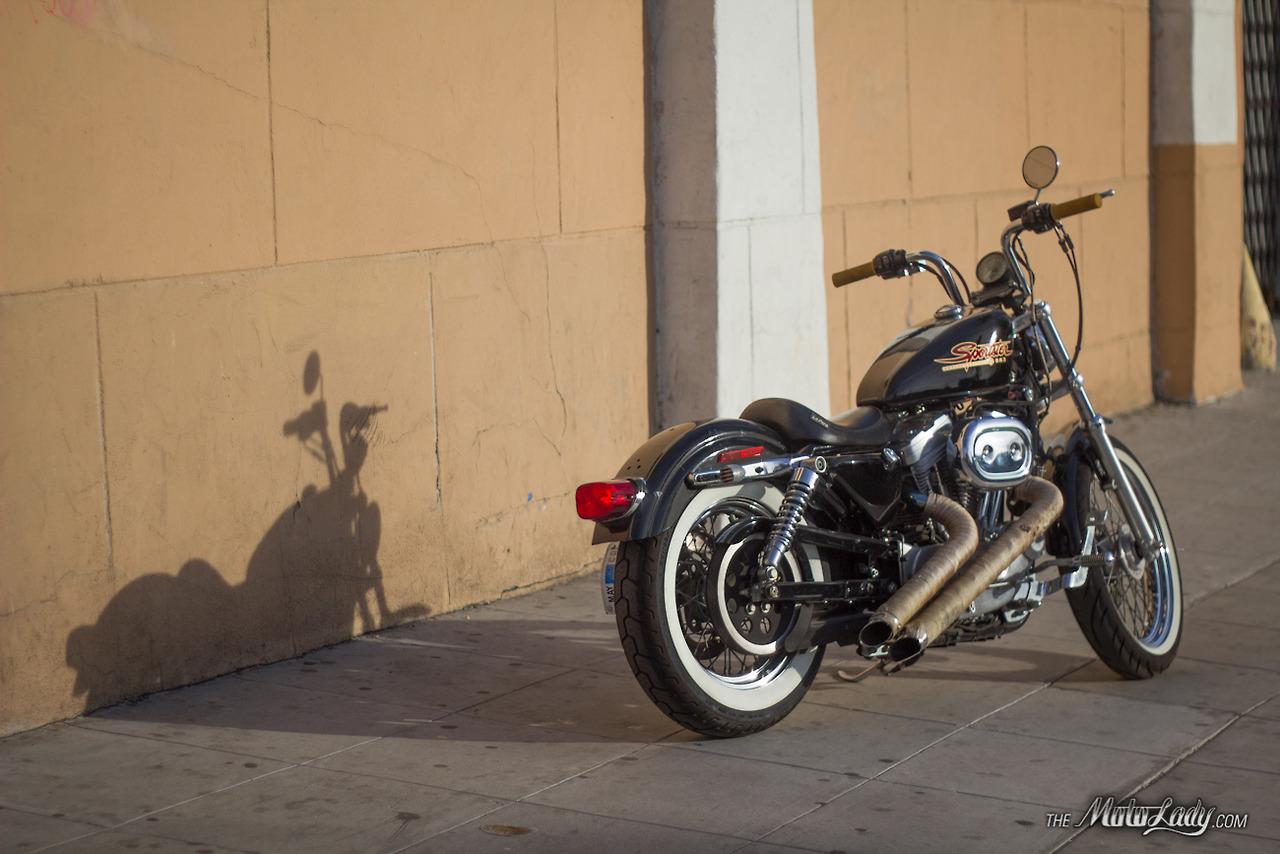 I'd previously announced the base bike for the build but plans have changed for the better. This is my friend Caroline Patterson's 2001 883, and she's given me the go ahead to do with it what I wish. These are 'before' photos to use for comparison later… MotoLady motorcycle makeover commencing!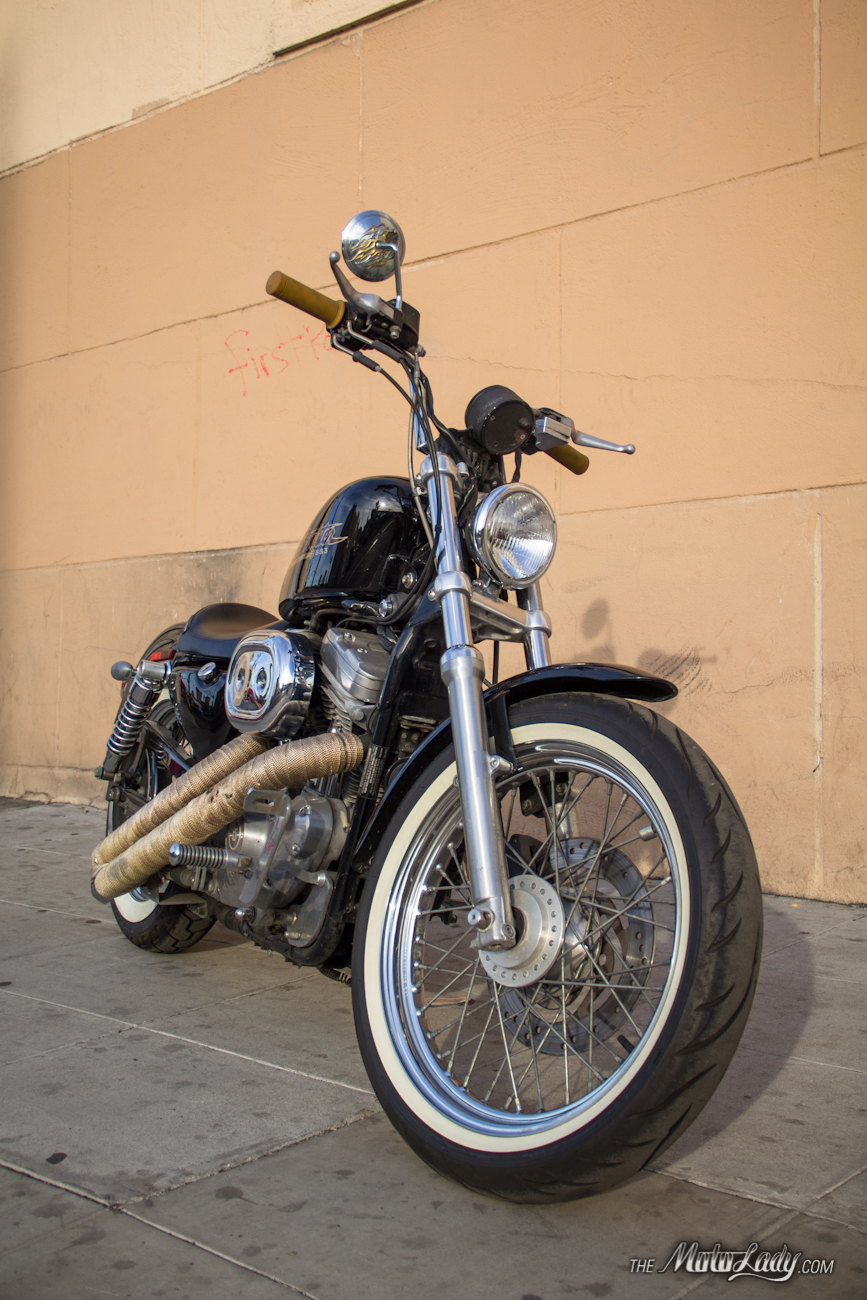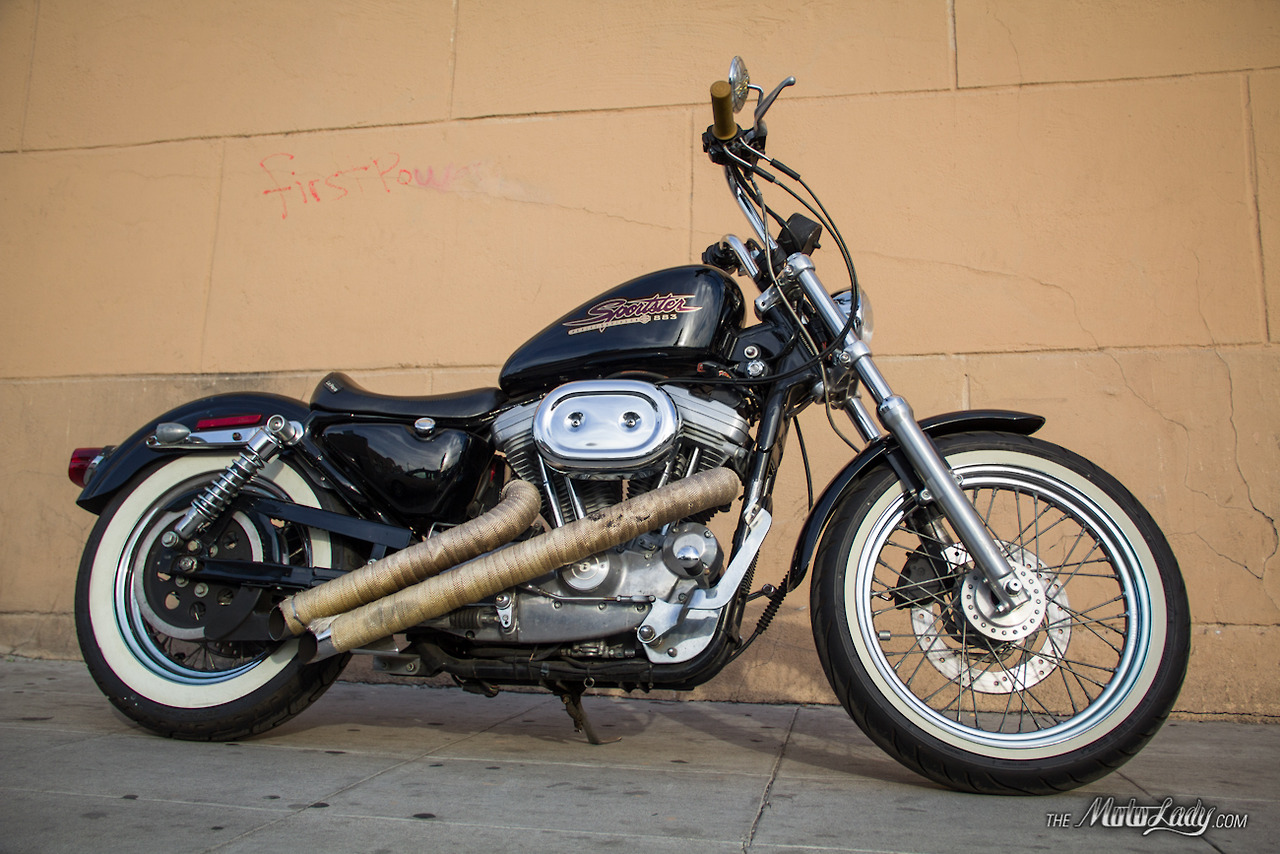 I've already removed 20+ lbs of parts, replaced the shocks with Burly Brand stilettos, swapped out to scrambler style bars etc. I'm currently working out the new tank and how it will work with the cafe racer Burly seat/tail section and locating the other parts I want to use.
Since the Monster Project updates are still needing to be finished, don't expect a ton of in depth posts on this build until I'm caught up on Pandora's… but in the mean time I'll be posting 'live' tidbits on the MotoLady instagram, facebook, and twitter as per usual.
Make sure to check out my mini-shoot with Caroline and her bike. 

Um, so the Honda RC-51 is a fun bike… no surprise there eh?
Posted on March 6, 2014 in Blog, Motorcycles by Alicia Mariah Elfving