DualSporty Frame Chop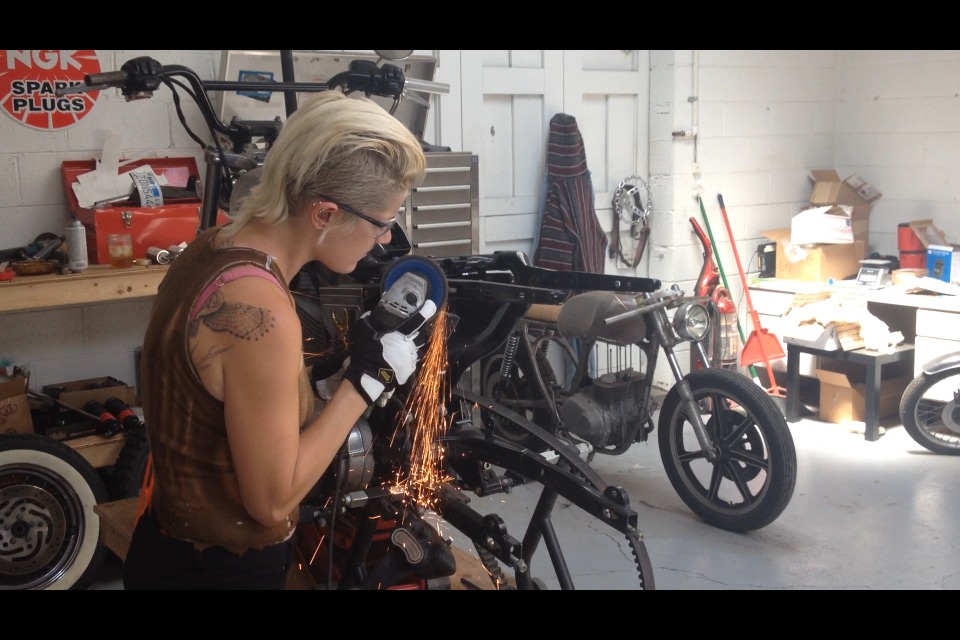 Made some progress on the Dual Sporty project. If you follow my Instagram and Facebook you know some of the smaller behind the scenes details that got us here.
New 18" rear wheel with TKC80 on/off road tire… front wheel will be removed soon for tire swap to match.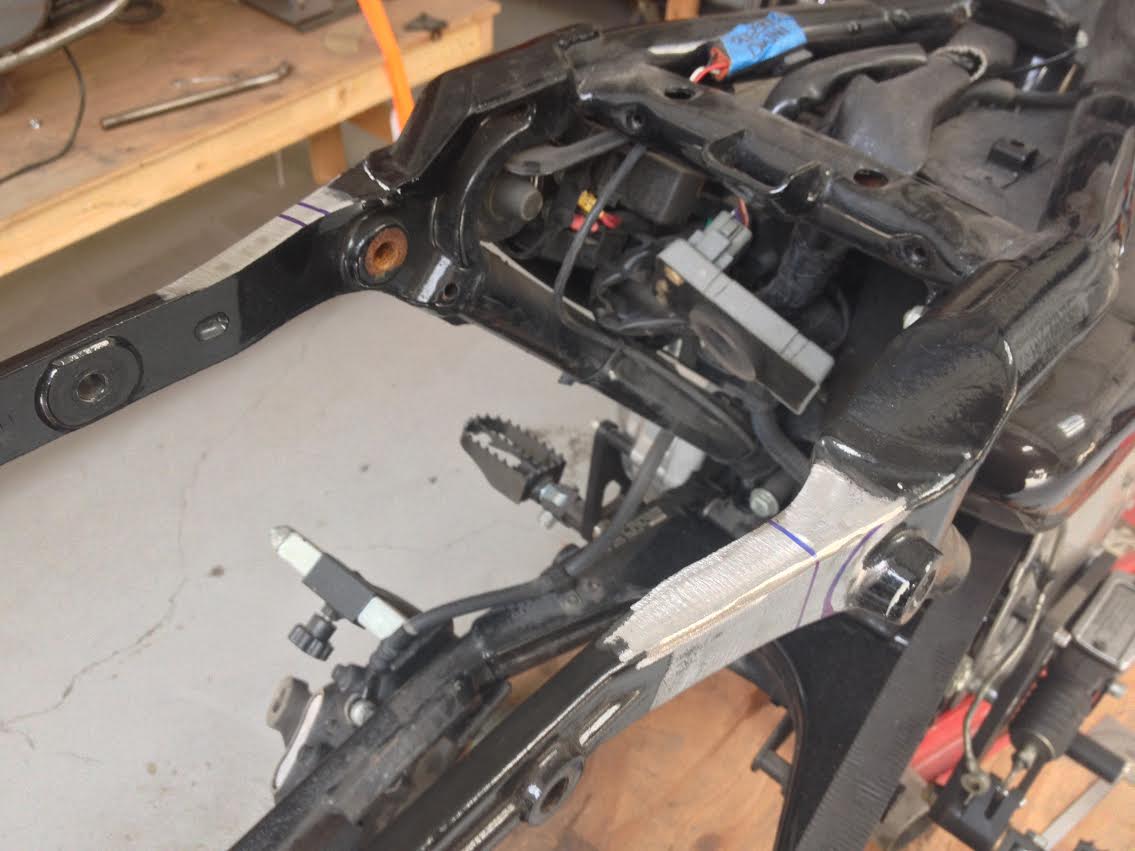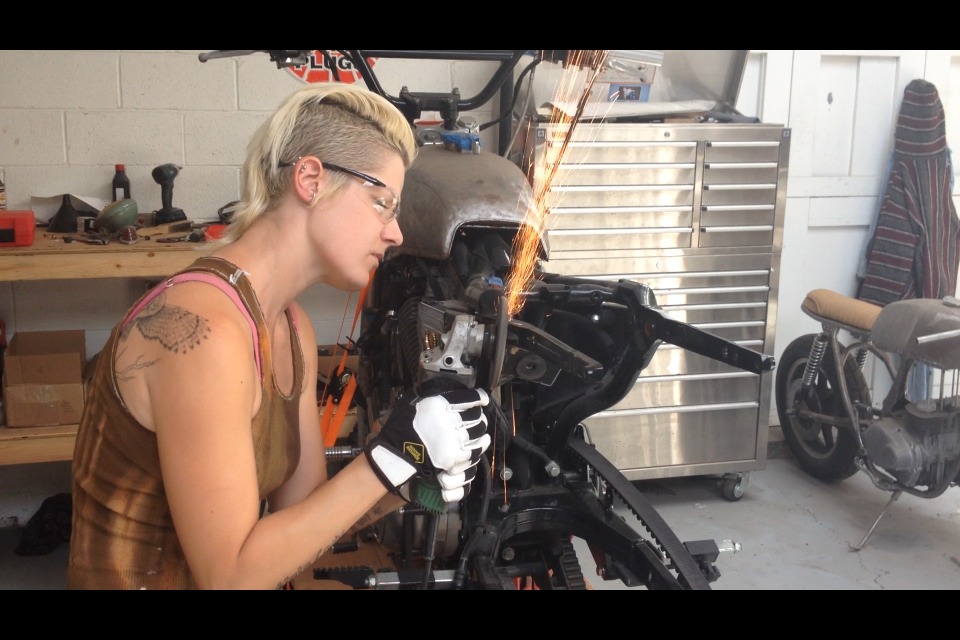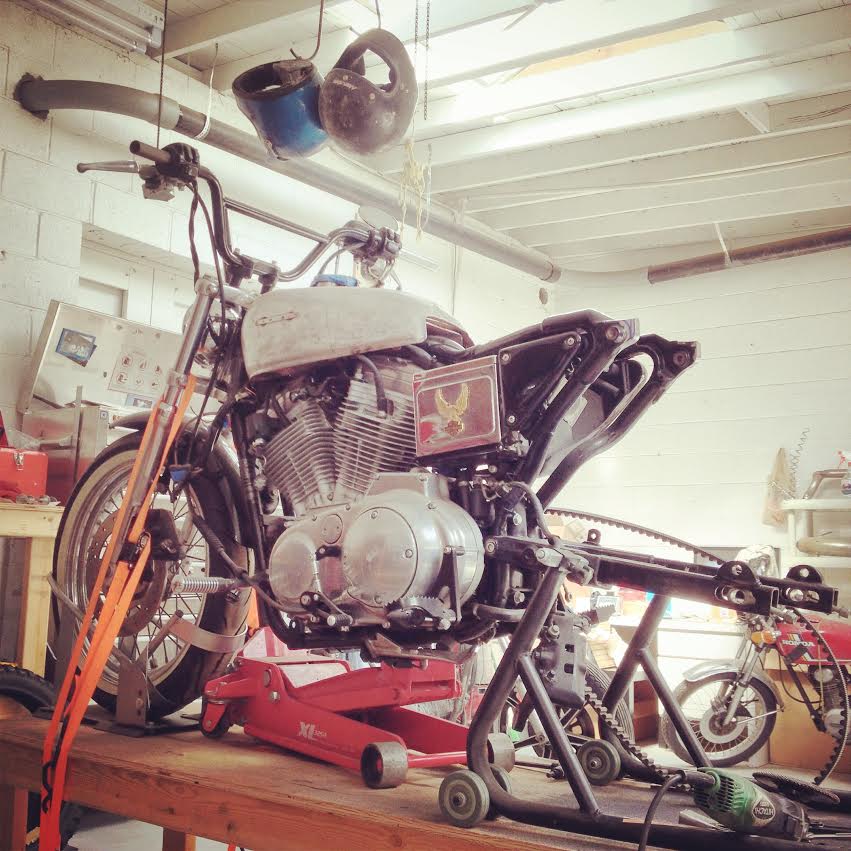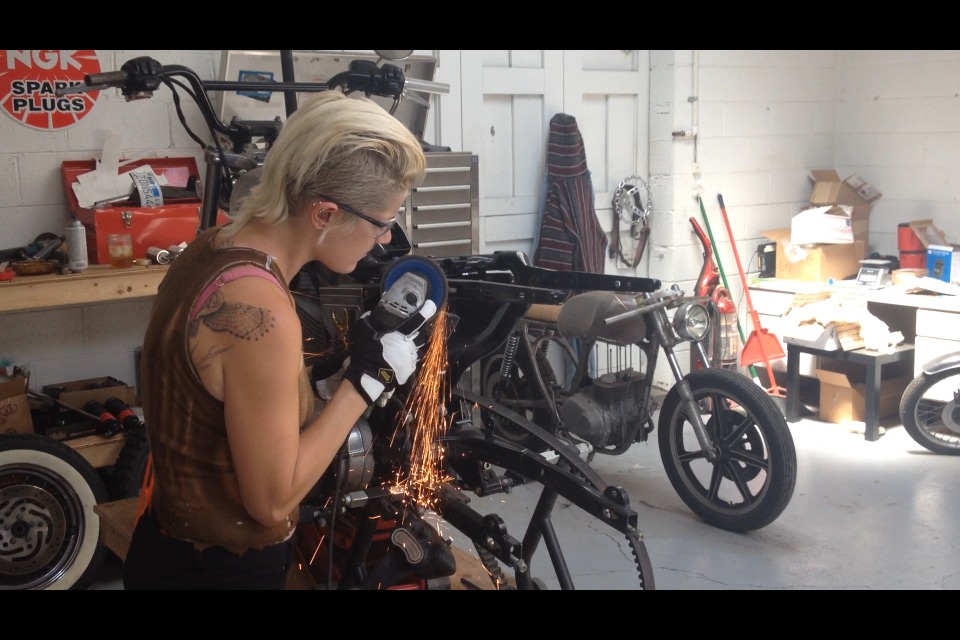 Coming soon: belt-to-chain conversion, rear frame hoop, fender chop.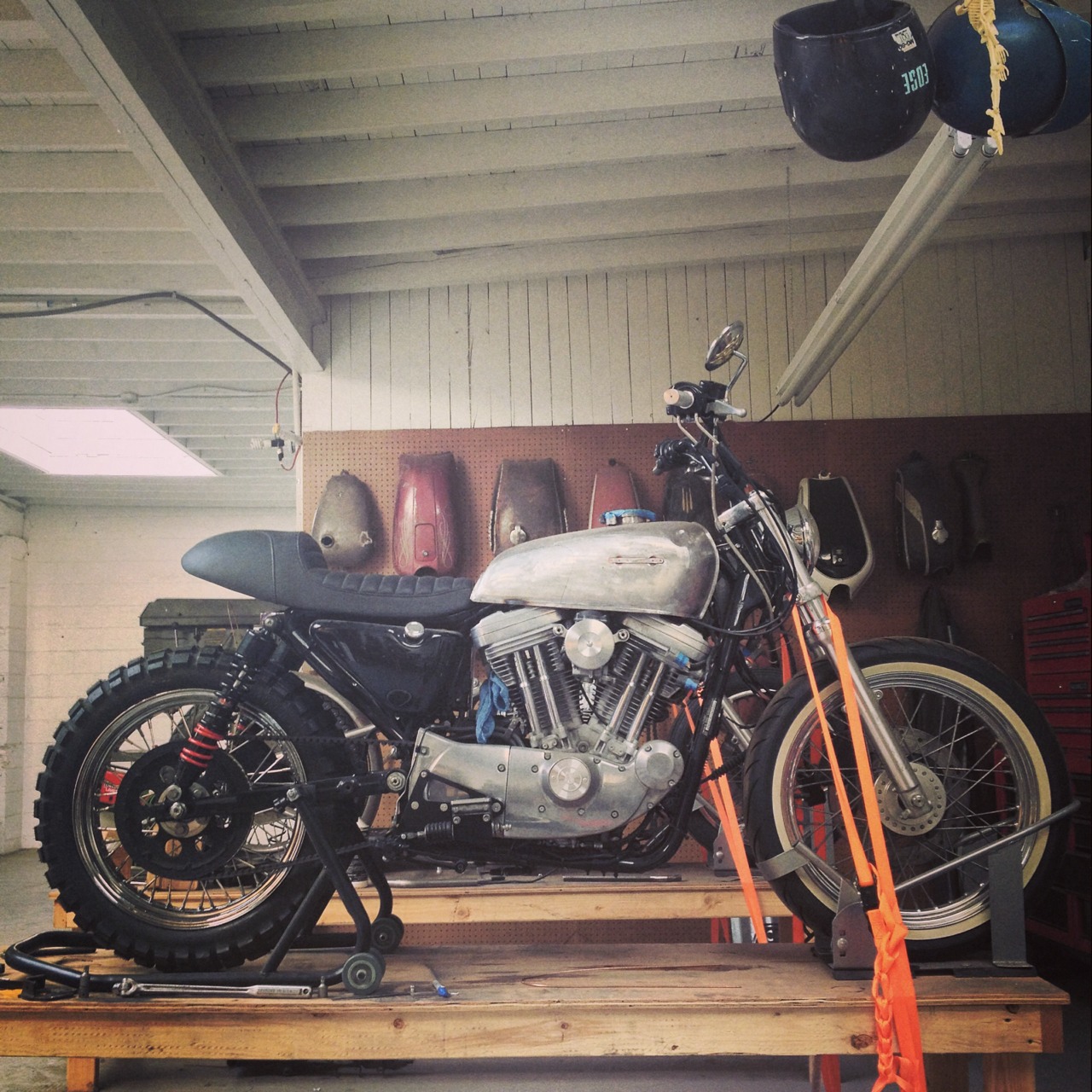 Currently featuring: Burly Brand stiletto rear shocks, Burly Brand cafe seat, Burly Brand scrambler bars, Boyle Custom Moto 'spot' air cleaner, Chainsikle low sets.

Hello from Honda HQ in Torrance, CA! The Rebel gets it's 500 mile service, and I get a tour.
Posted on July 6, 2014 in Blog, Motorcycles by Alicia Mariah Elfving