Ducati 1199 MANigale Parody Shoot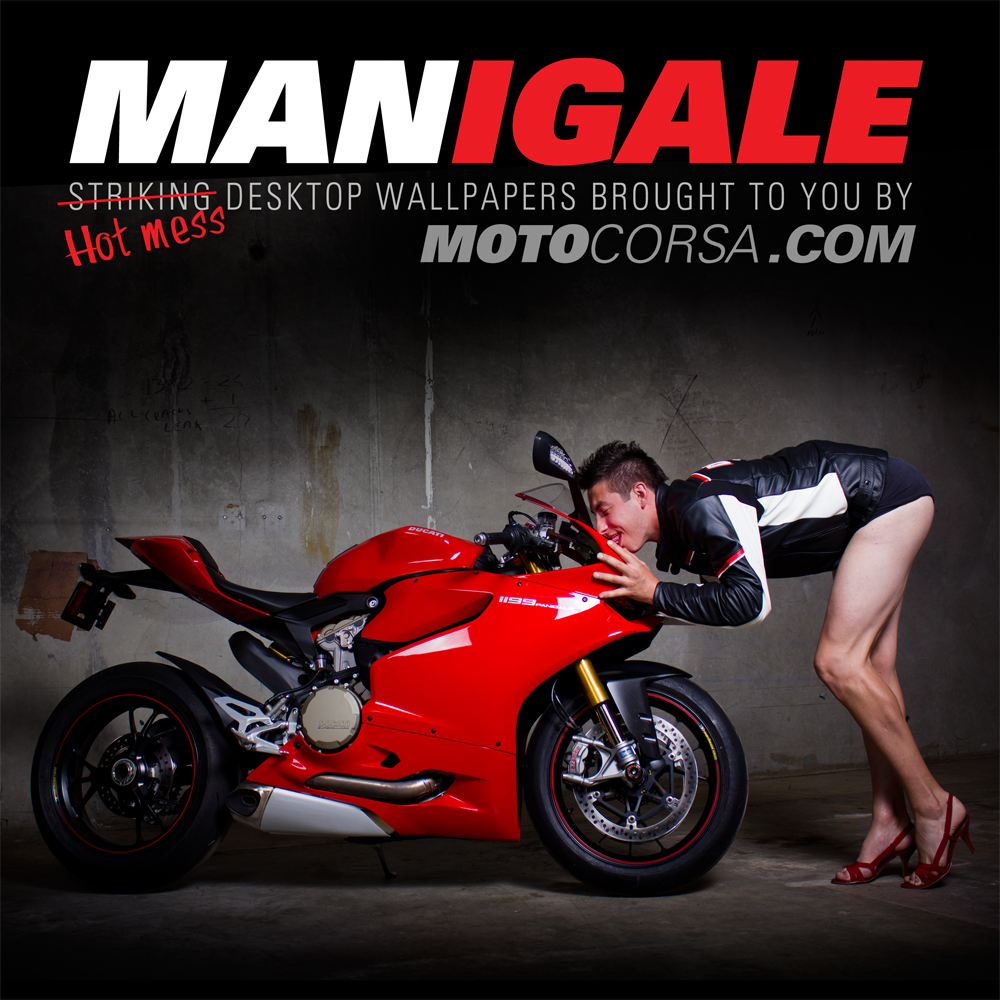 What happens when you put a bunch of bikers with a warped sense of humor in a Ducati shop together? You get the one-of-a-kind, often-imitated-never-duplicated MotoCorsa family. This photoshoot is a good example of the lengths we'll go for our customers… even if it's to make them laugh, cry, and/or want to vomit. 😉
To all the people who are sick and tired of seeing bikini clad babes draped over bikes… this is for you. I can only tell you how lucky I feel to work with this group of dudes.
Make sure you go check out all the 1199 MANigale photos on the MotoCorsa website.
Photography by yours truly, Alicia Elfving of MotoLady!

A childhood photo of the world's only female Ducati Master Tech, Hannah Johnson, hanging out with biggol' bikers.
Posted on August 9, 2012 in Blog, News & Features by Alicia Mariah Elfving