The MotoLady Monster "Pandora" by Jimmy Ban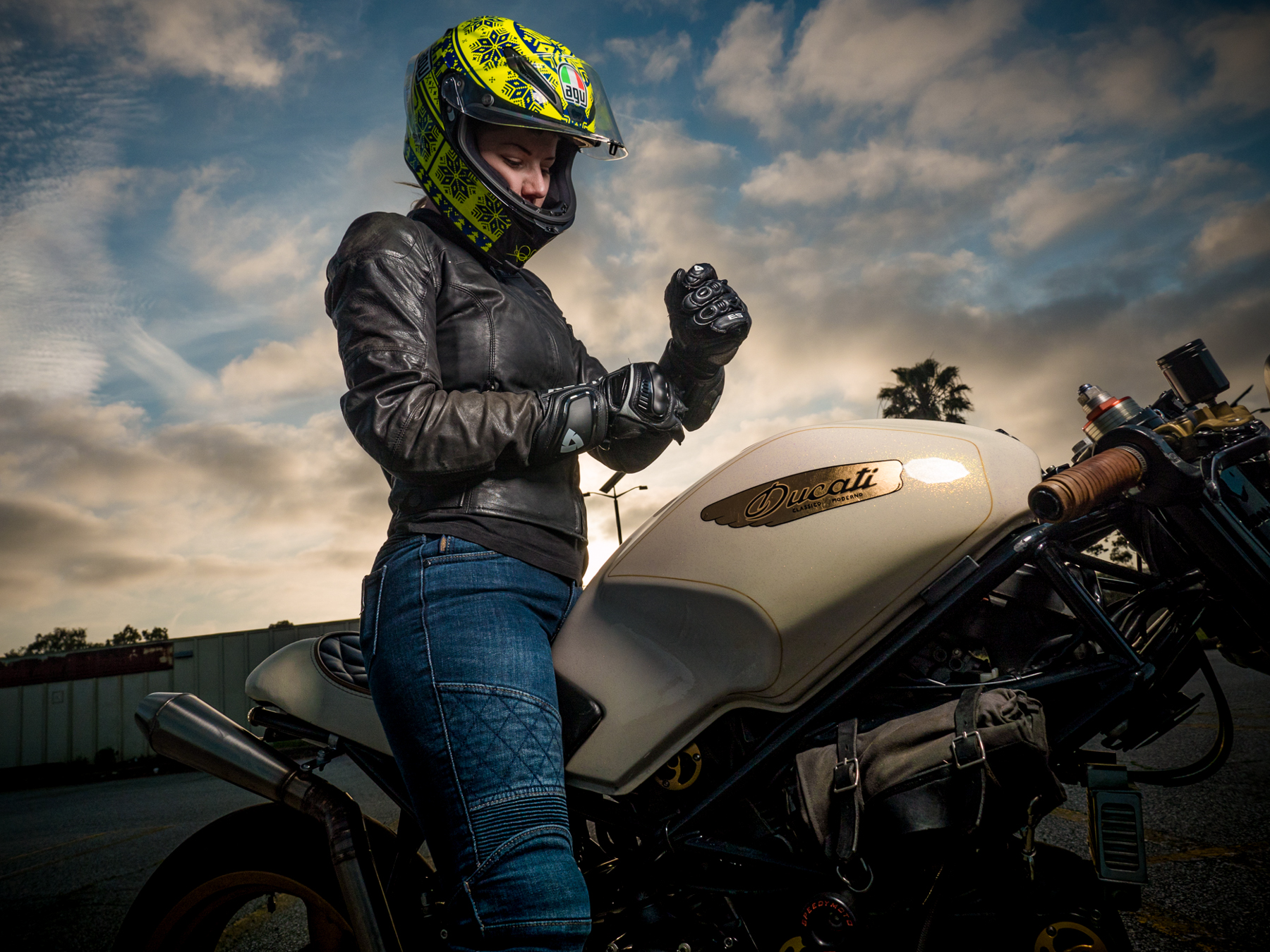 The MotoLady Ducati Monster "Pandora" and Alicia get their photoshoot on with Jimmy Ban in Southern California.
Pandora is a 1998 Ducati Monster 750 that took three years to build. You don't see a load of her these days because I've taken to riding my "beater bike," 2017 Honda Rebel 300, because I don't worry about leaving it out of my sight. I may be a little too attached to Pandora, honestly. I decided to put the Monster in storage insurance mode with how much I've been on the road the last few years. Otherwise it's a waste of money for a bike sitting cozily wrapped up in my garage.
I've been working on a big project lately (if you want to know the secret, get in on my Patreon page) that's happily forced me to go through my archives. Admittedly I've not been the best about releasing content the past few years, and that's partially because I'm trying to focus on bigger projects like the one I just mentioned rather than churning out entertainment for the masses. This allows me to be more creative and ultimately take more pride in what I create.
That being said, I'm excited to be reminded of random adventures, badass photoshoots, and extra fun travels friends and I have had.
First up in the belated premiere, the talented Jimmy Ban! Years ago I was searching for a photo booth photographer for the Women's Motorcycle Show. A friend of mine who works as a photographer in Hollywood suggested I holler at Jimmy, who often shot striking and artistic photos of vehicles. He was one of the easiest people I've ever worked with– showed up early, had a great attitude, and even more talent. He worked fast and clean.
We became fast friends and later did a photoshoot with Pandora, my custom Ducati Monster. A few of these shots have shown up in various places ranging from Instagram to the Camp Zero Sturgis website.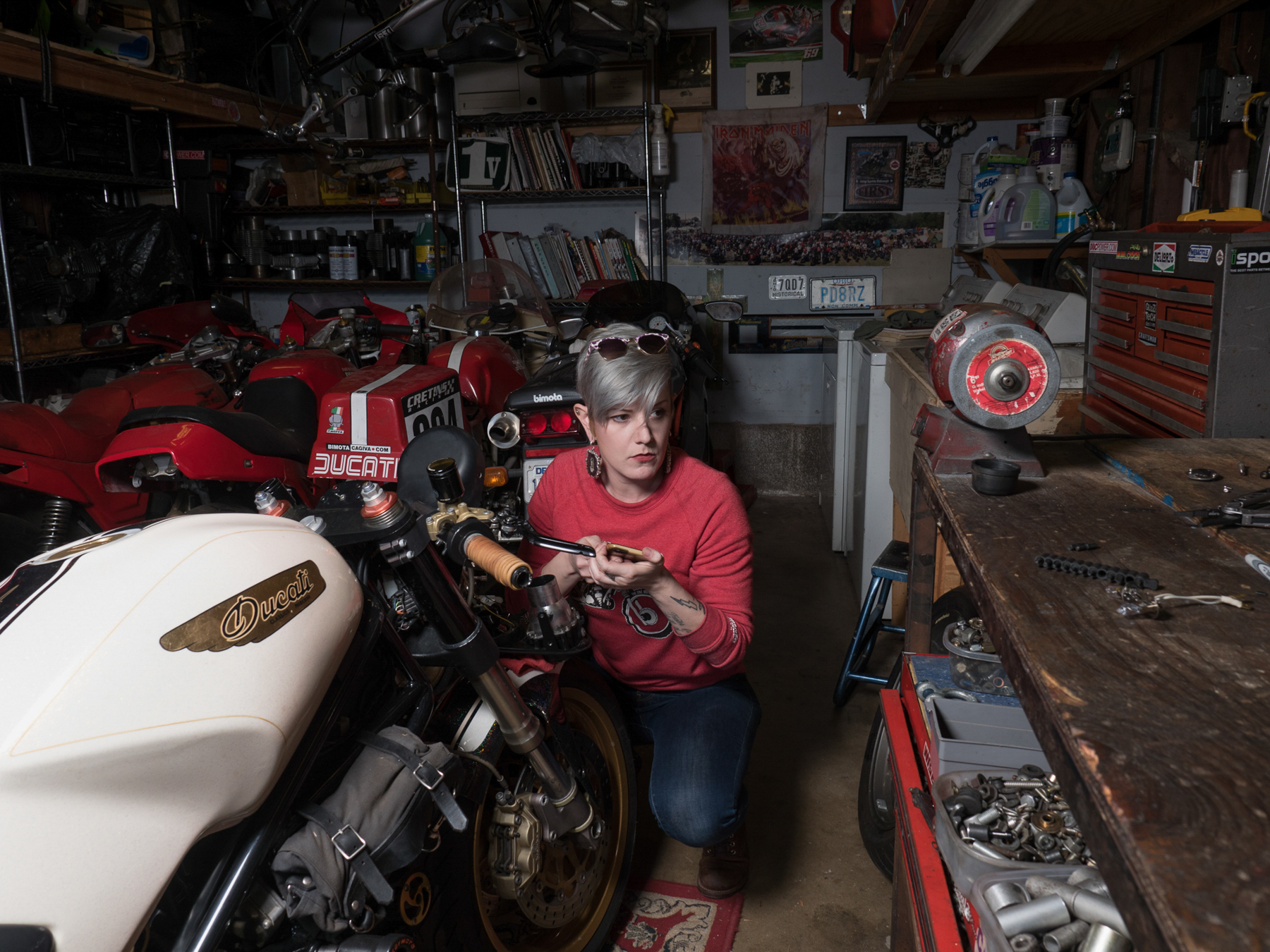 The shoot started out in my cramped garage in Torrance, California. My roommate Ed Milich was an Italian motorcycle fanatic (to say the least) and had almost every space in the house, garage, and yard, filled with motorcycles and parts. My friend Marcie Belk came over to keep me company on the photoshoot and to give me a hand fixing a couple of things on the Monster. First being removing my whole headlight in order to change the bulb, and second was fixing my exhaust bracket. After crashing Pandora twice on the same side, I had obliterated the factory exhaust mount bracket on the frame. I fixed that with a modified p-clamp meant for sailing applications, and was updating the other side to match.
After I finished the mini-mods and adjustments, we set out for a view of the sunset sky. It turned out to be a fruitful endeavor with golden hour yielding an array of colors from purples to oranges.
Jimmy Ban's photography has always been some of my favorite work in the automotive realm. While many mainstream ads are featuring imagery that looks like a more homogenized version of real drama and artistic vision, Jimmy is sticking to his guns.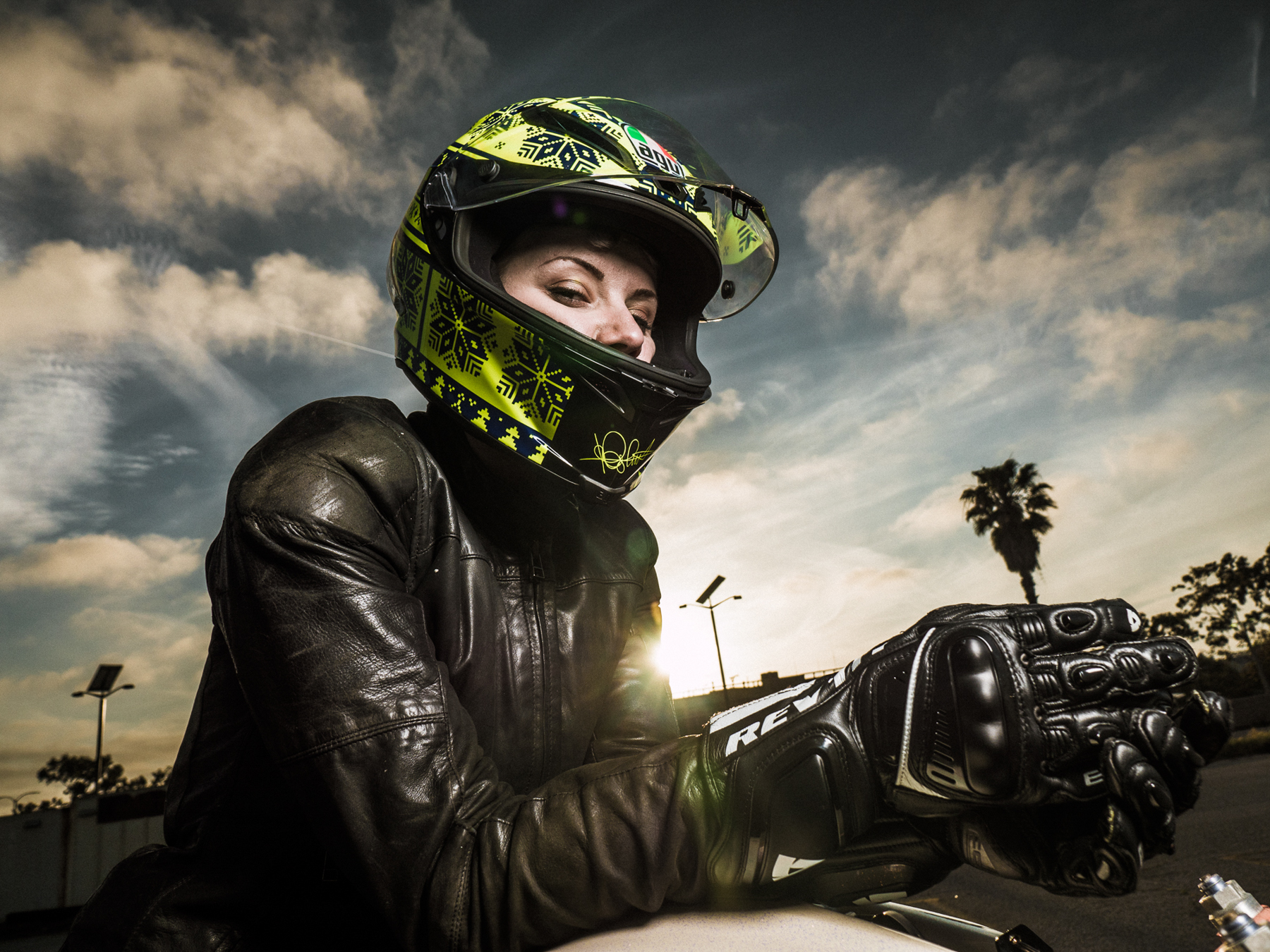 Every now and again everything comes together perfectly on photo day, in my case I got lucky with the trifecta. Good hair, good skin, and beautiful weather.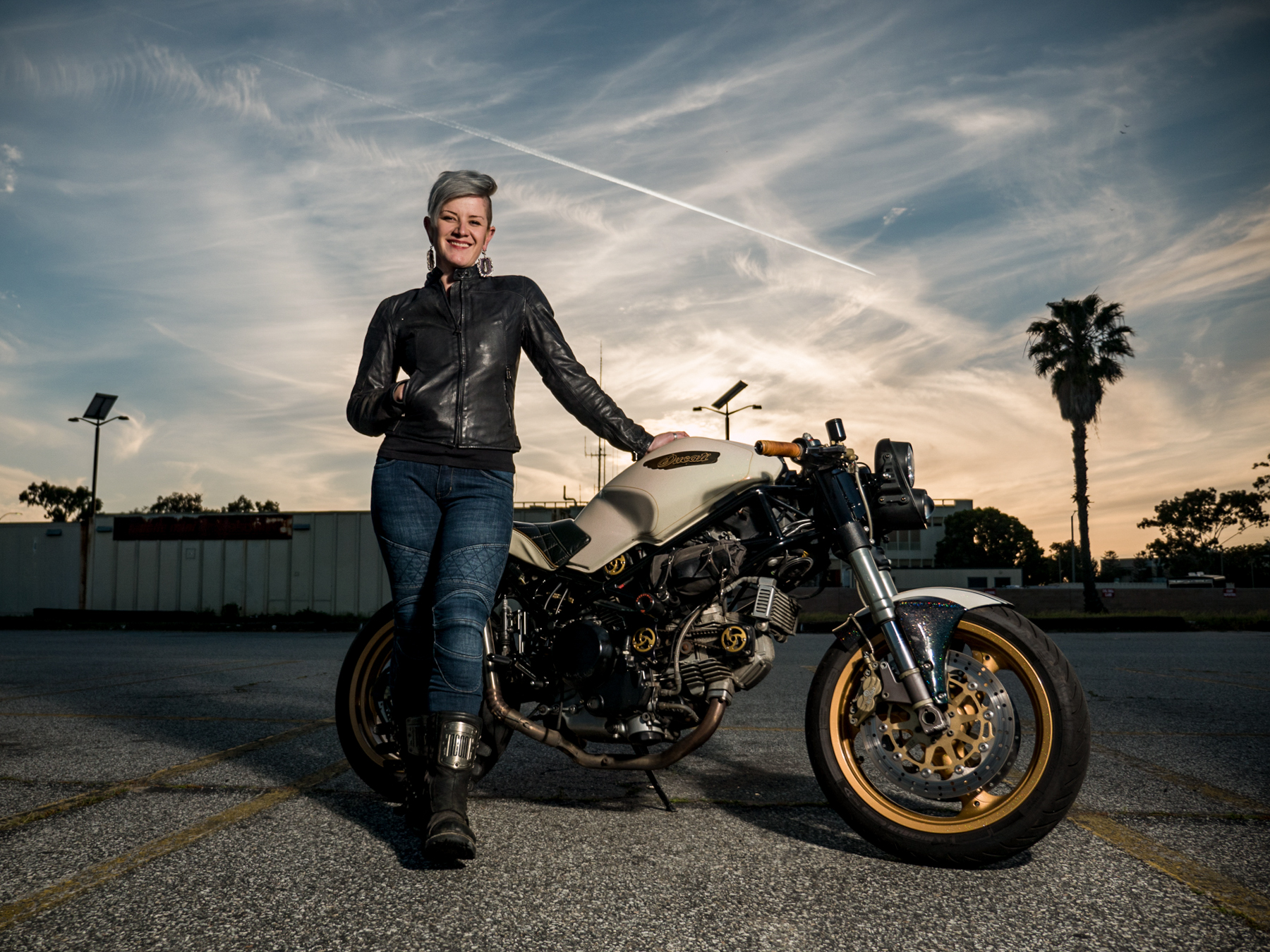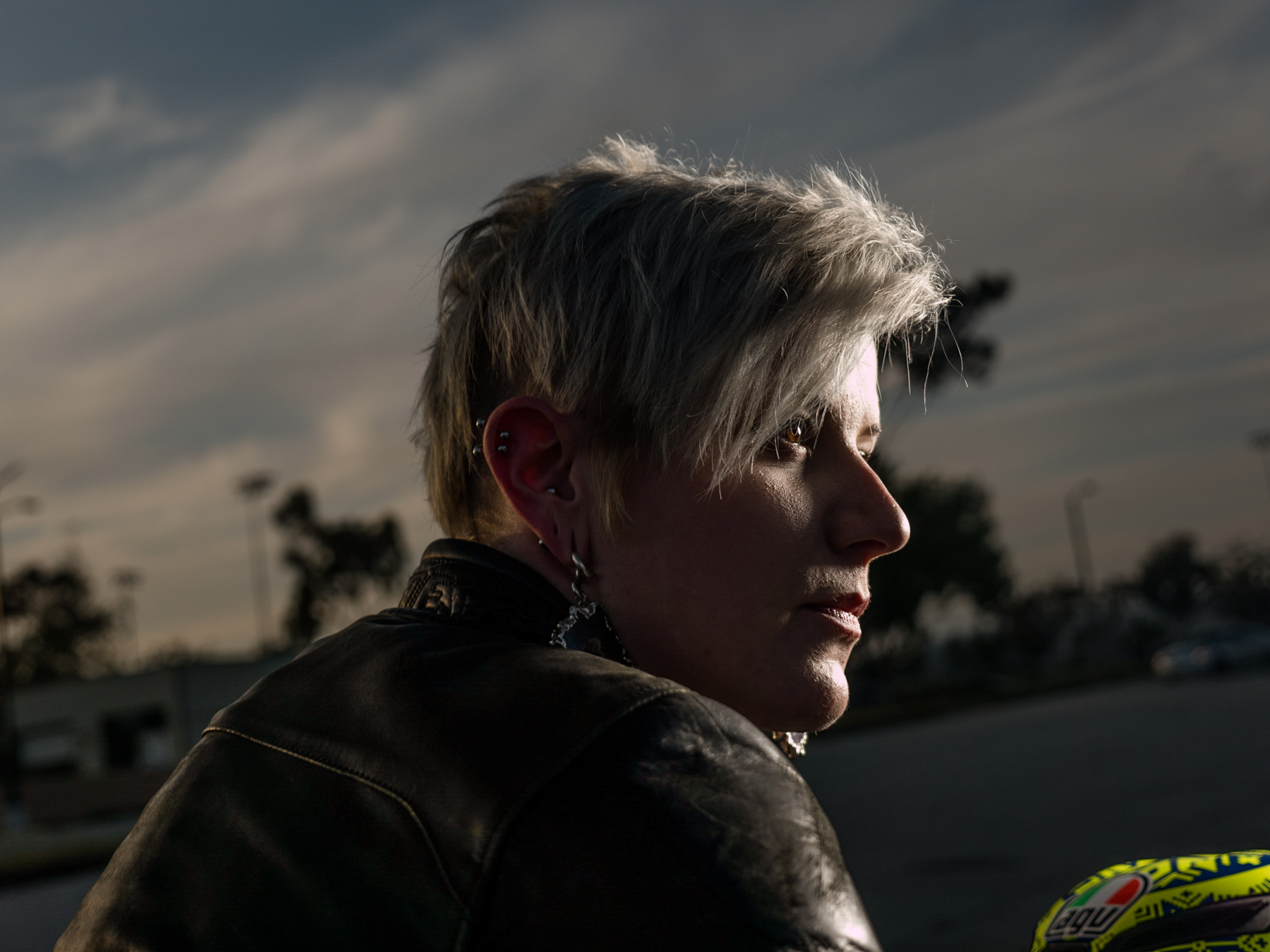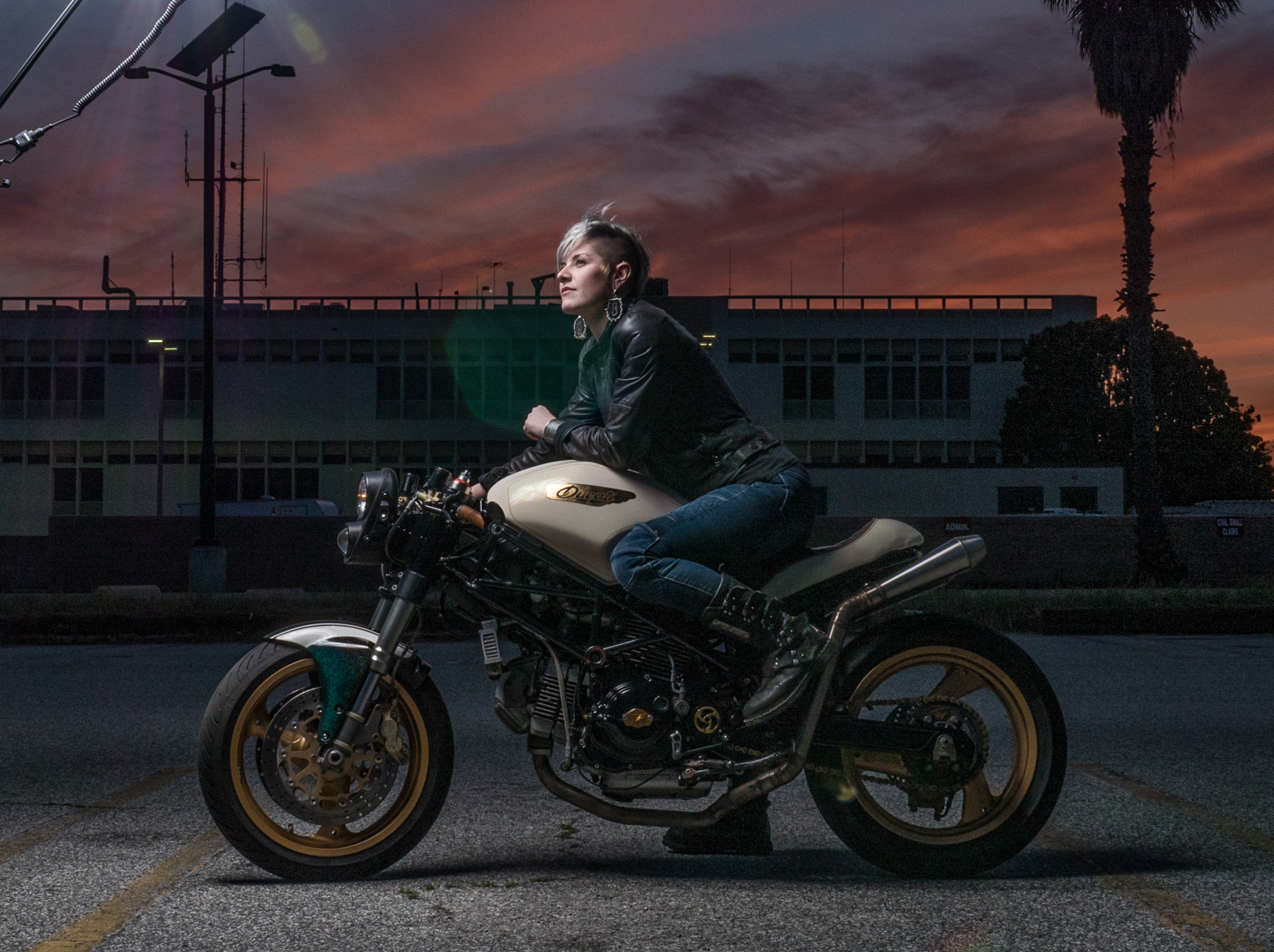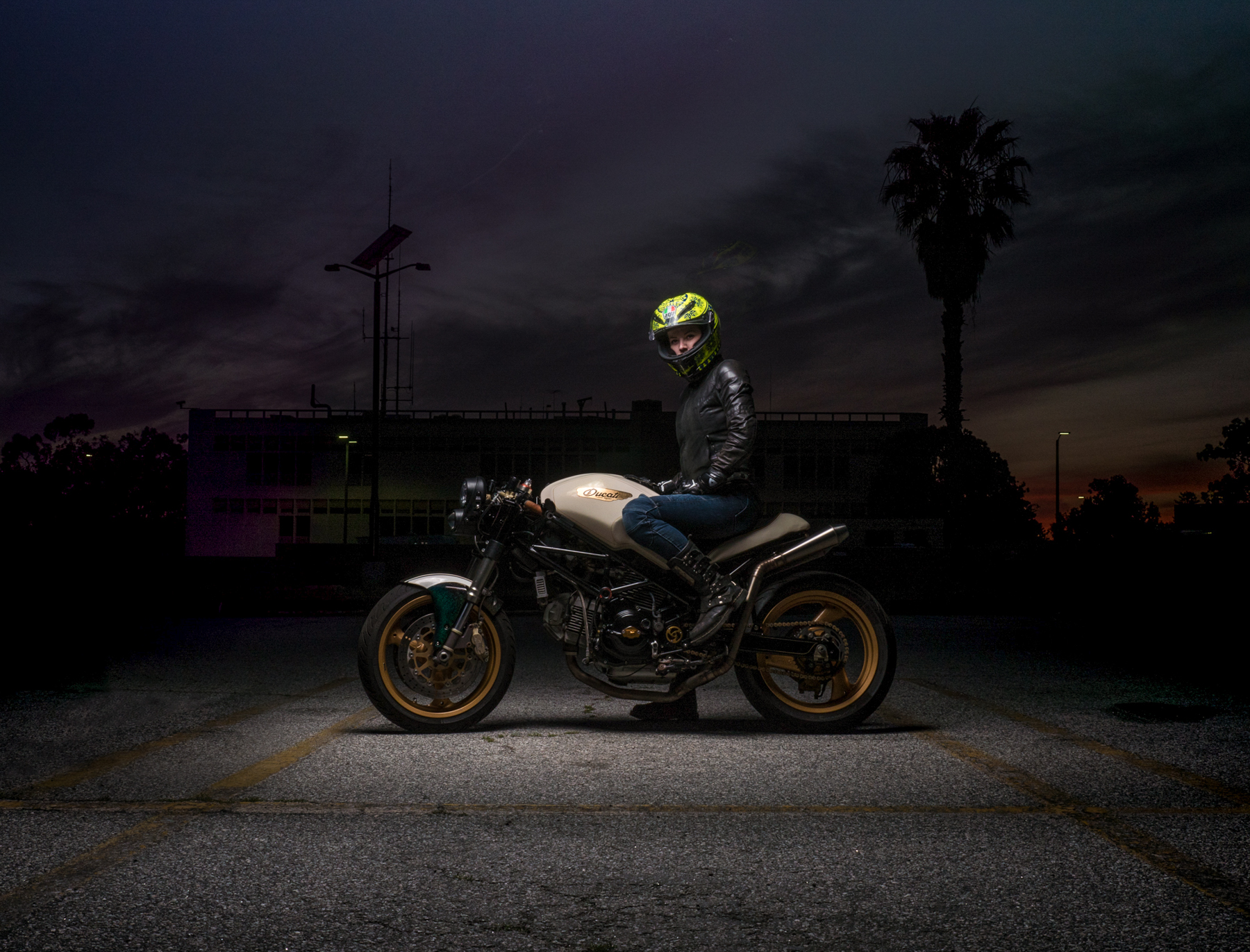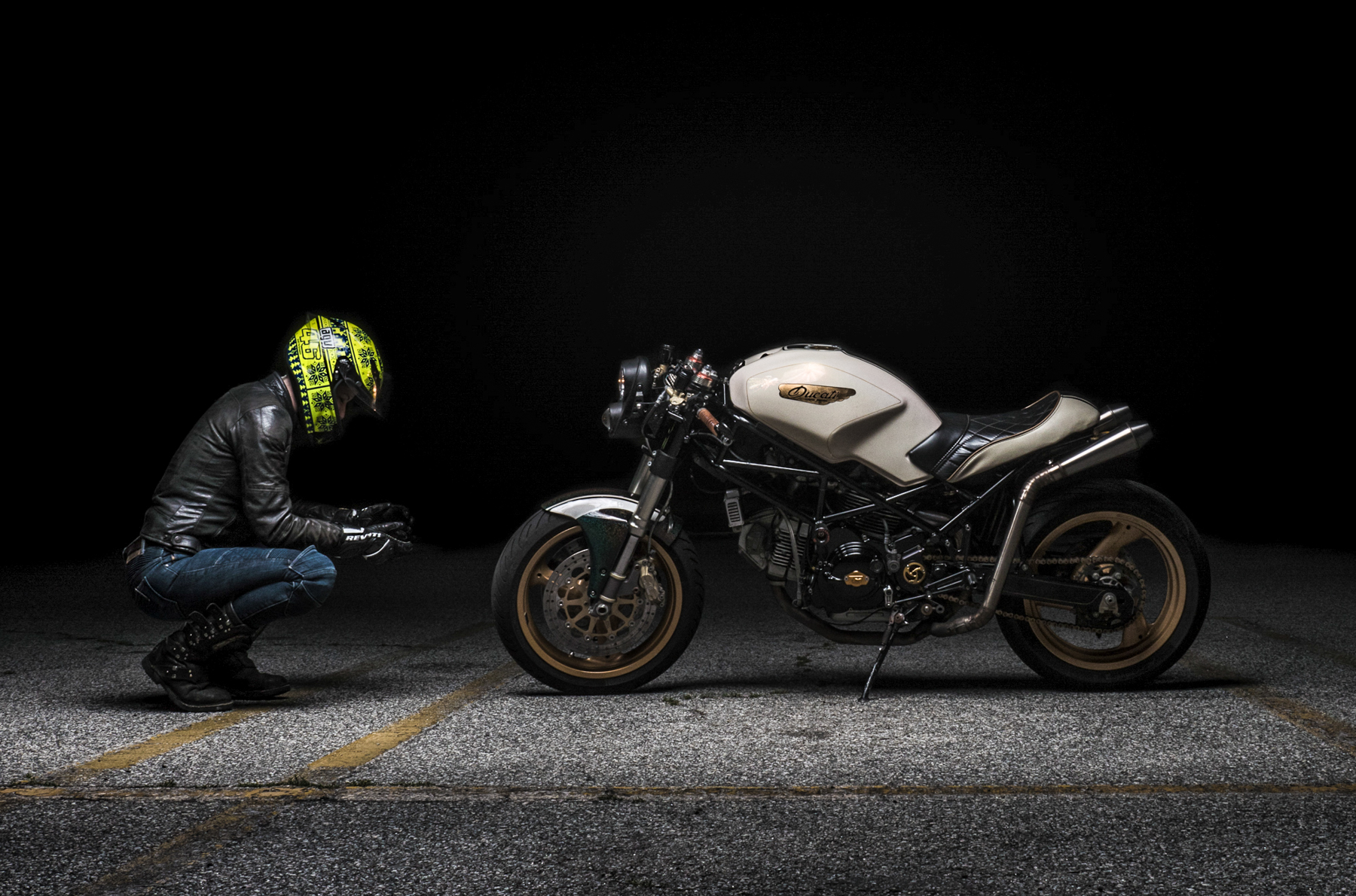 Be sure to check out Jimmy Ban's portfolio and follow him on Instagram @jam9k!
Related: 

Hello from Honda HQ in Torrance, CA! The Rebel gets it's 500 mile service, and I get a tour.
Posted on October 4, 2019 in Blog, MotoLadies by Alicia Mariah Elfving