Elizabeth Raab's Ducati Pin-Ups (NSFW)
Elizabeth Raab's 'Desmo' photographic series is striking, beautiful, and sensual. The perfect Ducati pin-ups.
After having worked at a MotoCorsa for two years, one of North America's top Ducati Dealerships, I know very well that Ducati fans have a visceral reaction to the lines and shapes of their motorcycles. Similar to the reaction that a woman's body can cause… if ya know what I mean. All die-hard fans of specific motorcycle brands think their bike is the most beautiful, the sexiest… but there seems to be something more to the relationship that Ducatisti and Ducatista have with their Italian motorbikes. For that reason, Elizabeth Raab's juxtaposition between nude women and Ducati motorcycles is perfectly appropriate. It's a fine-art approach to the women and motorcycle pin-up phenomenon.
The motorcycles for the shoot were sourced from both MotoCorsa (website) and the GMs personal collection, Arun Sharma. Incredibly rare and valuable motorcycles were brought in, including an original 750 Sport, MH900ie, Desmosedici RR, 996, 888, classic and custom Ducati Monsters, and more.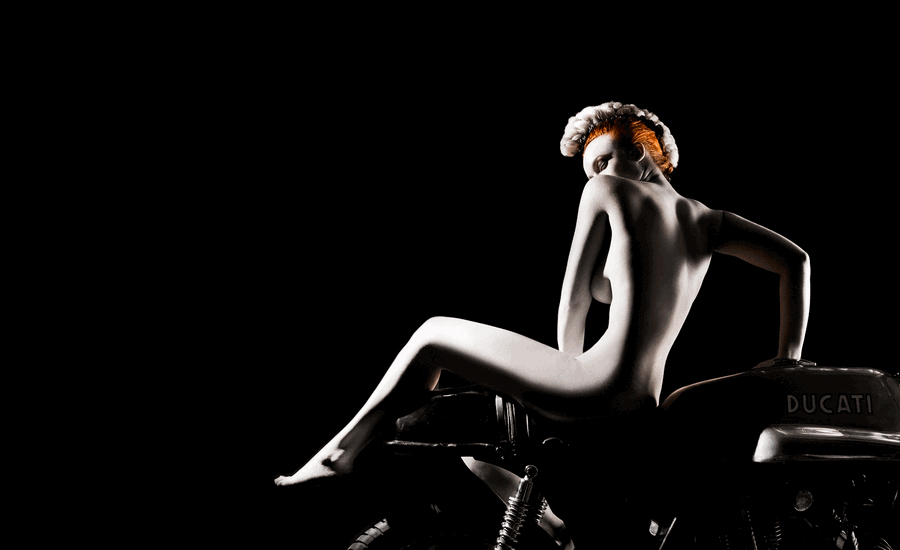 Above, model Jenise poses on a vintage Sport Classic… one of the most popular and sought-after Ducati motorcycles to date.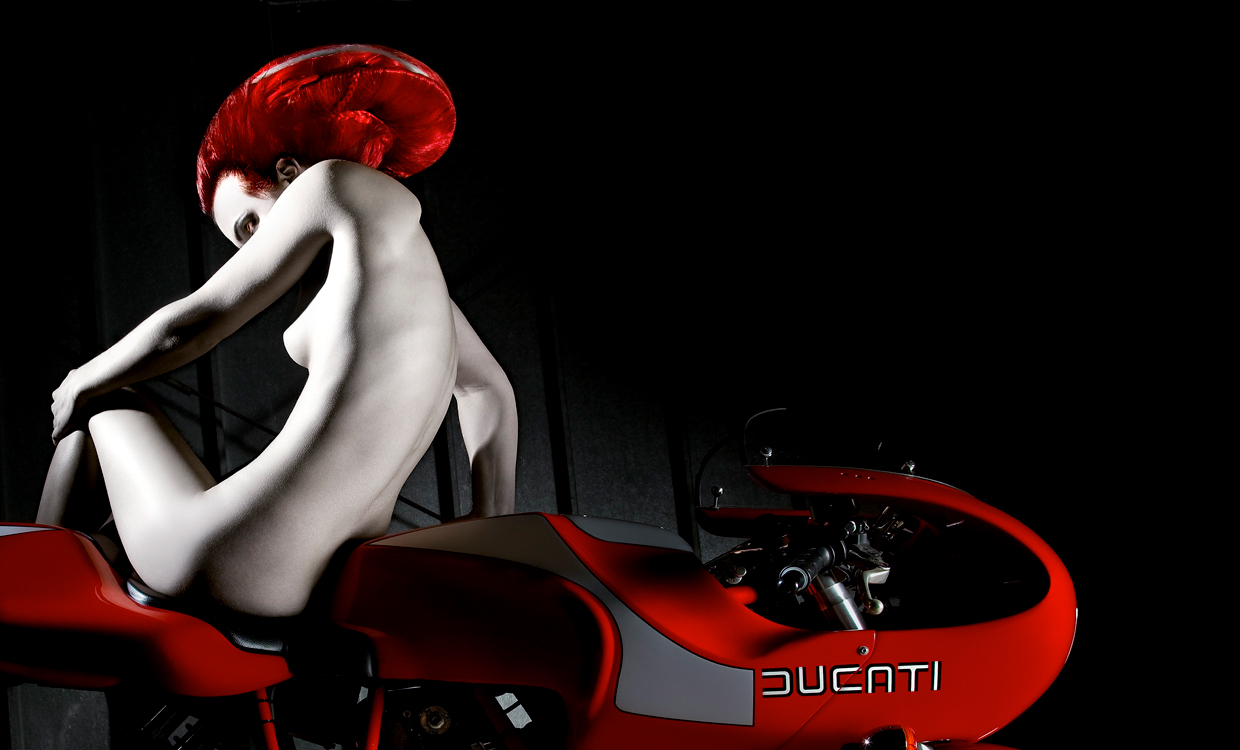 Cayte, above, poses on a pristine MH900ie.
Elizabeth is a talented photographer doing fine art, portrait, and headshot work out of Los Angeles. For more of her work, check out her website.

Um, so the Honda RC-51 is a fun bike… no surprise there eh?
Posted on January 6, 2015 in Art, News & Features by Alicia Mariah Elfving
One Comment

for "Elizabeth Raab's Ducati Pin-Ups (NSFW)"