McCain Valley Monday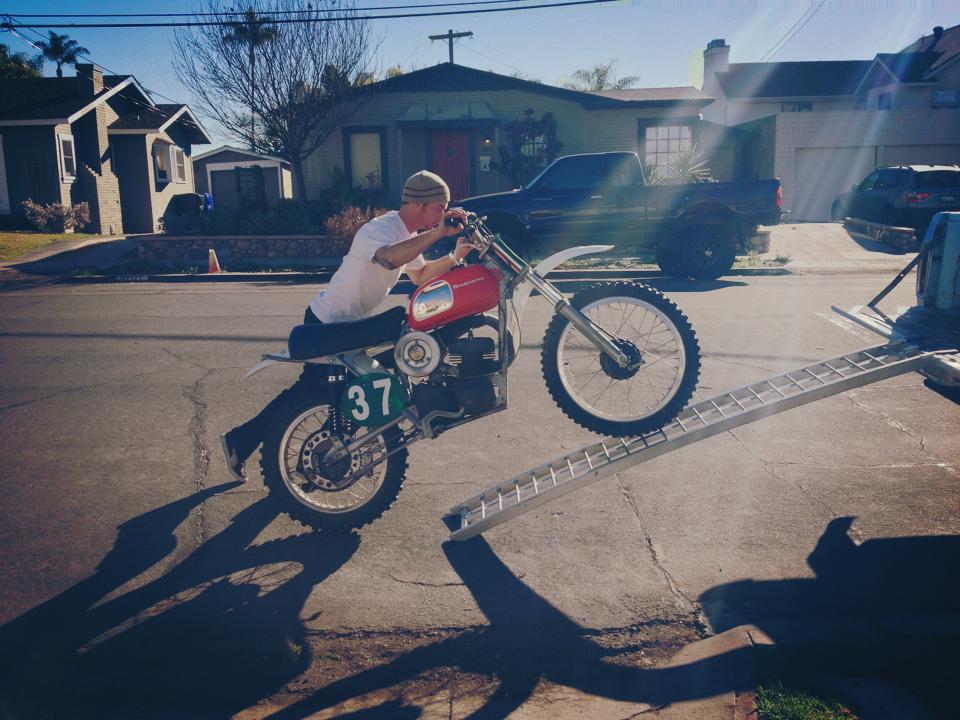 Headed East from San Diego on Monday toward Campo with Isaac from Trophy– out into McCain Valley for some desert riding on a lil Honda XR100.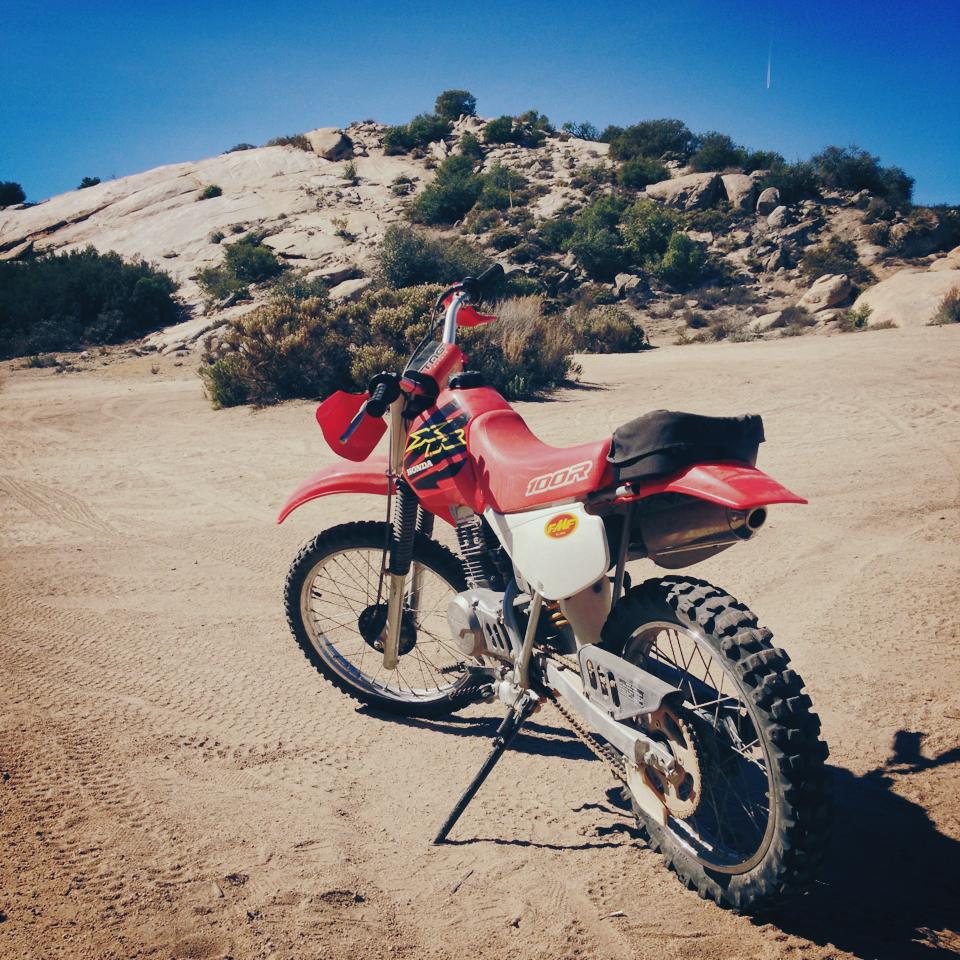 Since I plan to head out to the Trophy Desert Party in less than two weeks, I wanted to get acquainted with riding in sand… it's very, very different.
It was really refreshing riding a motorcycle that I felt completely comfortable pushing the limits on- as they say 'it's more fun to ride a slow bike fast than a fast bike slow'. What's awesome is when I dumped it a couple times, I just picked it up no problem, no strain. It really takes away a lot of stress when you know that you can just hop back on the horse and take off again.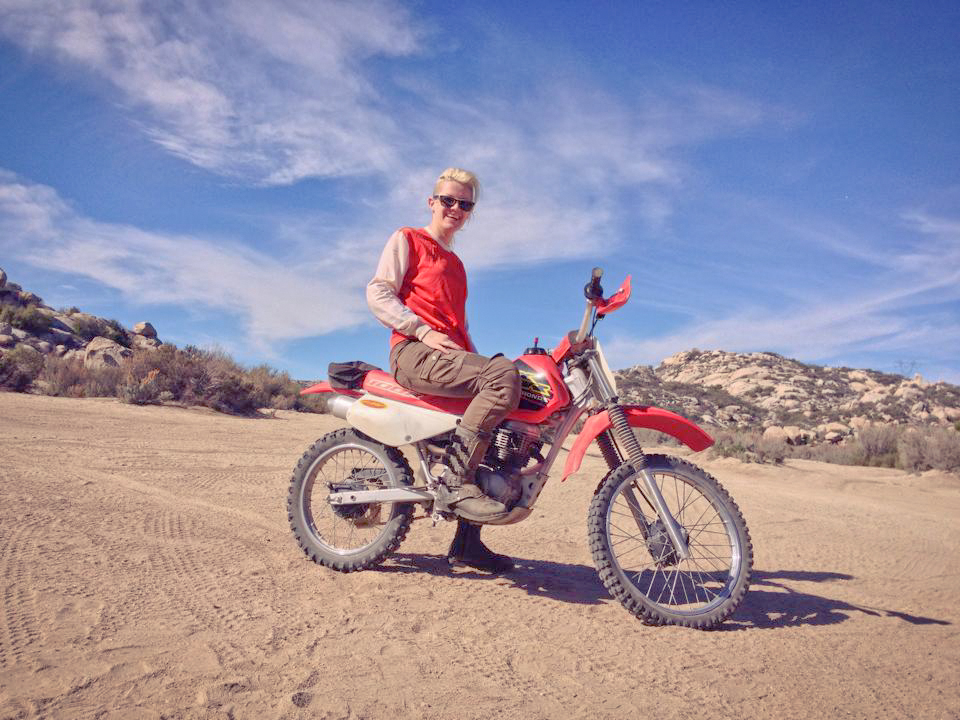 Though sand definitely gets everywhere when you do fall.
The spot we went to is called the McCain Valley Conservation area and it's used for small ATV's and motorcycle off roading- there are tons of trails going this way and that. Plus, the amazing tree of life in the middle of the day use area proves a great spot to set up base.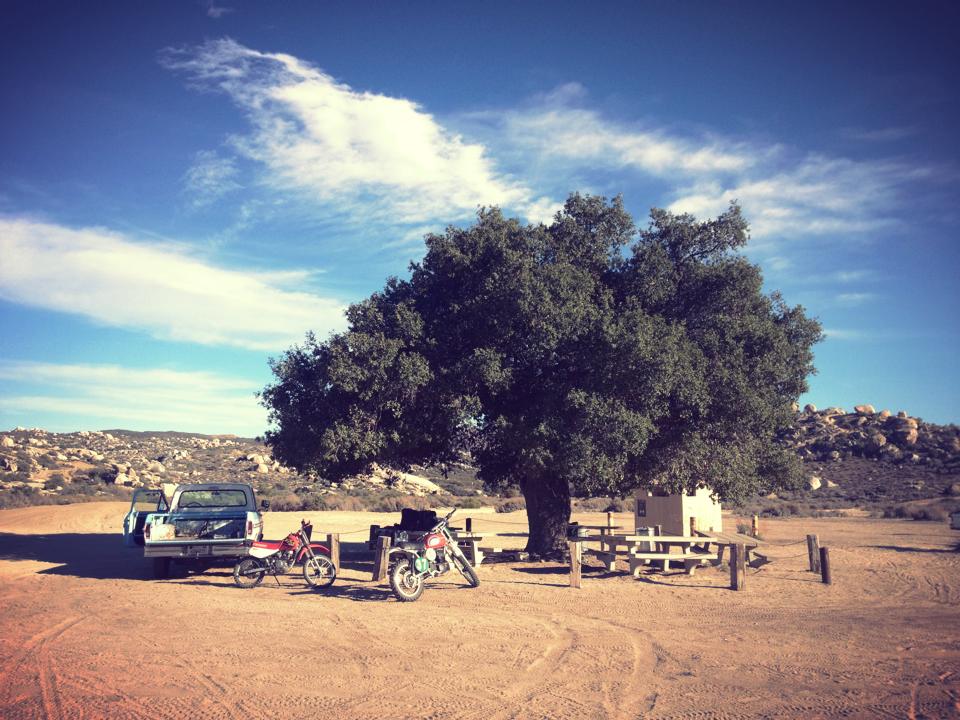 You can challenge yourself with hills, rocks, deep sand, and there are plenty of woops to go flying across when you want a work out. Or you can just go blasting across the terrain in the flatter areas. When in doubt… GAS IT. Worked for me… haha!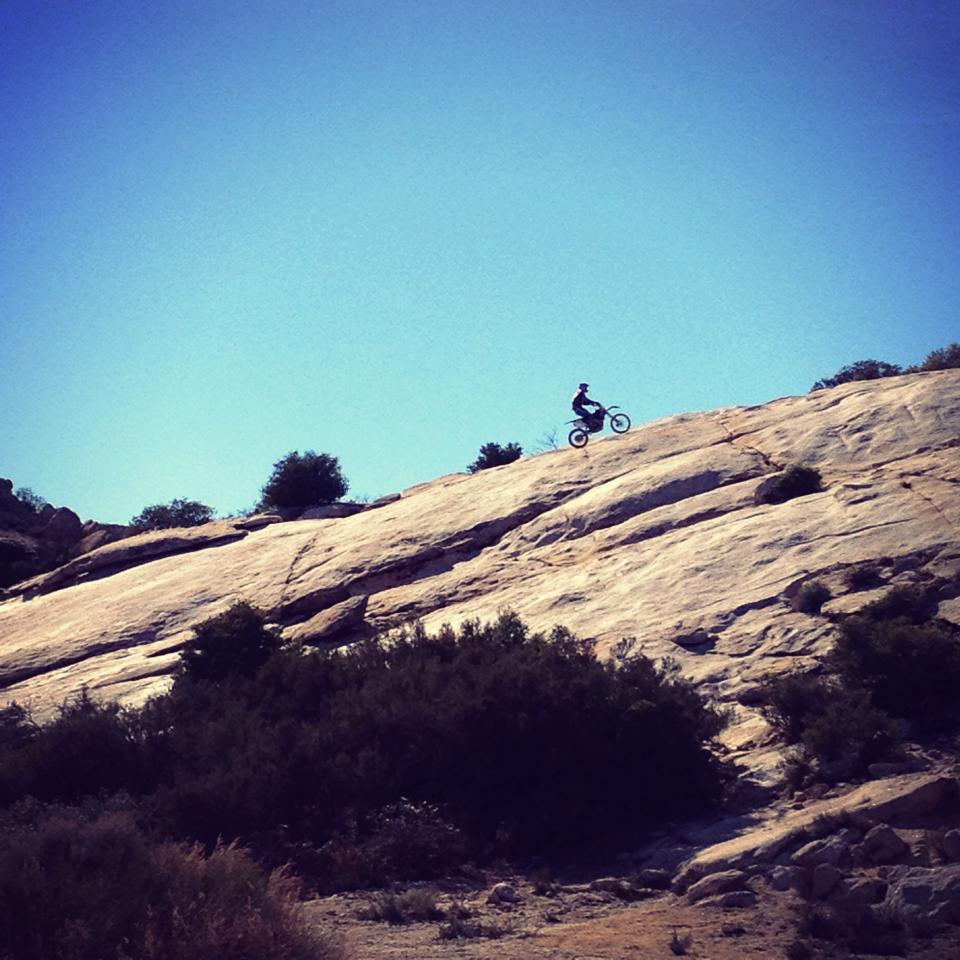 It was a lot of fun practicing skills, testing how different it feels going through deep runs of sand on a super light bike when you move your butt all the way back to even out your weight, stand up, etc. It was really awesome finally getting to practice some tight circles, trying to get slideways and practicing throwing up a rooster tail of dirt/dust/sand/etc. The sensation of pretty much never having full traction is pretty crazy, once you get used to the fact that you're sliding about constantly it's a lot of fun. Certainly a work out- no wonder folks who ride off road frequently are in pretty damn good shape. The sweatyness adds to the helmet hair effect.
My Icon Elsinore boots got sand blasted, too.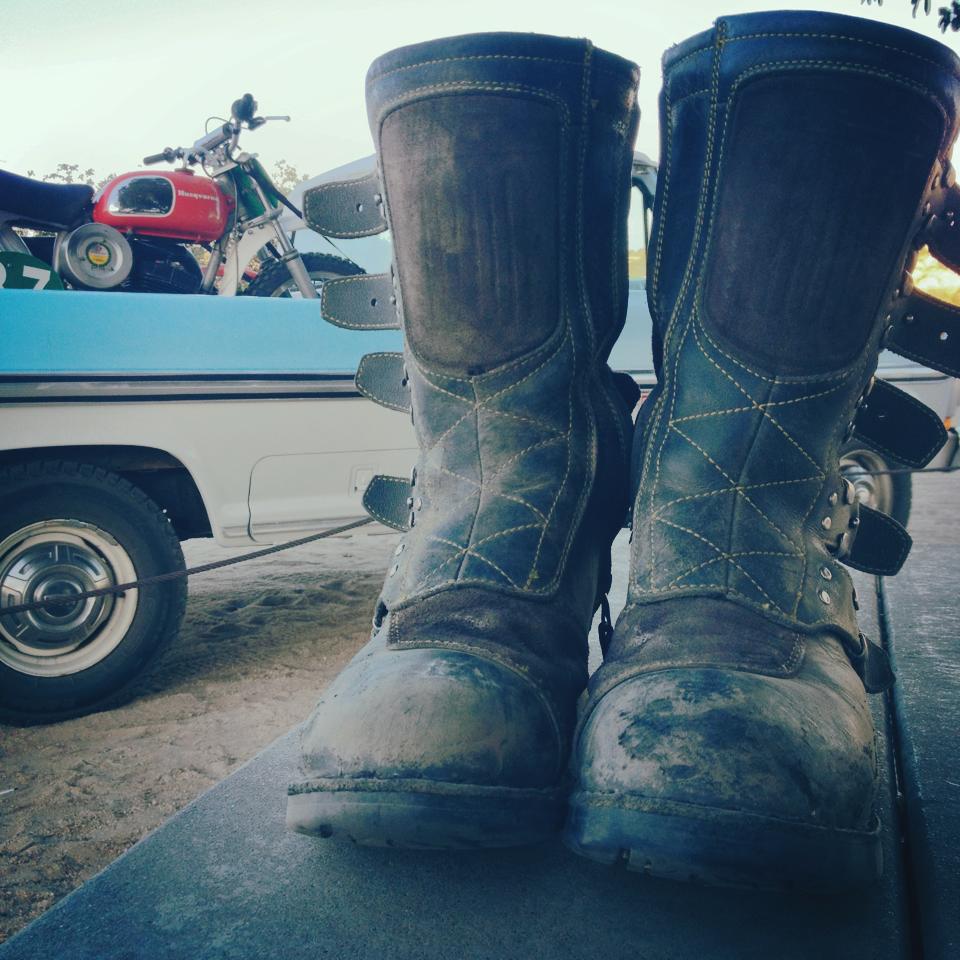 Isaac made a good riding buddy, despite being far more advanced than I on these terrains. Because of the way McCain Valley is set up, you can usually see (or hear) other folks around you, so even if you're not in the same area, you know they're alright. At one point, I decided to go up the hill above the sandy camp area- through the ruts, through the rocks and bushes. I fell over once, no big deal, and made my way up to the top. After riding around for a few minutes, I found my way back down on the other side of a big rock protrusion. When I returned, Isaac informed me I had worried him half to death because I disappeared. Note- if you're going out of sight, make sure your buddies know.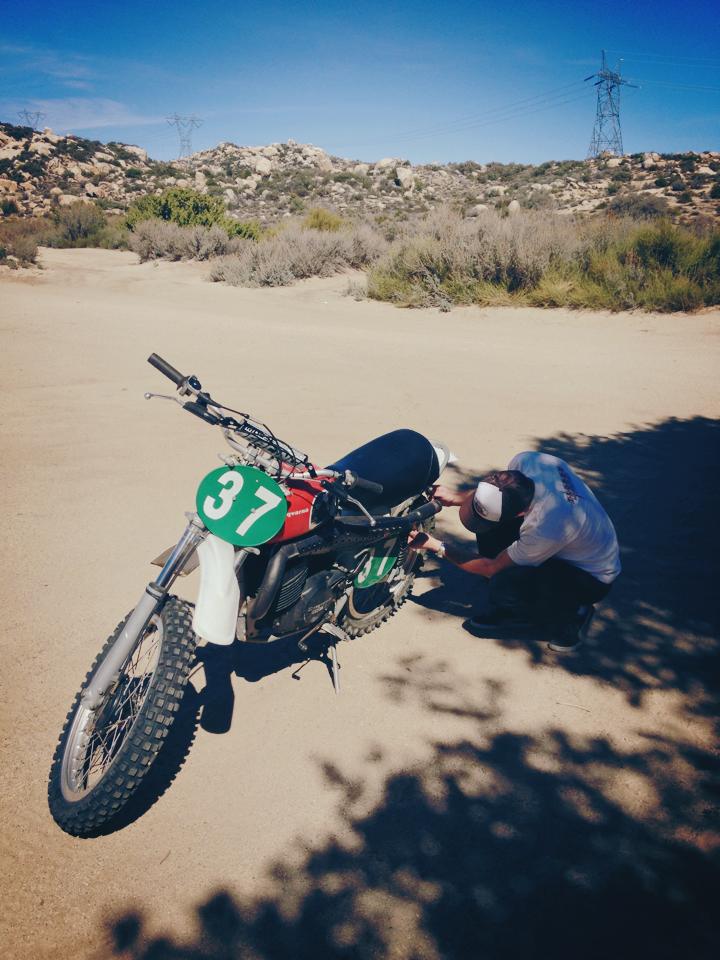 After a good day of braapin' around, we loaded up the bikes and headed back into town for giant burgers.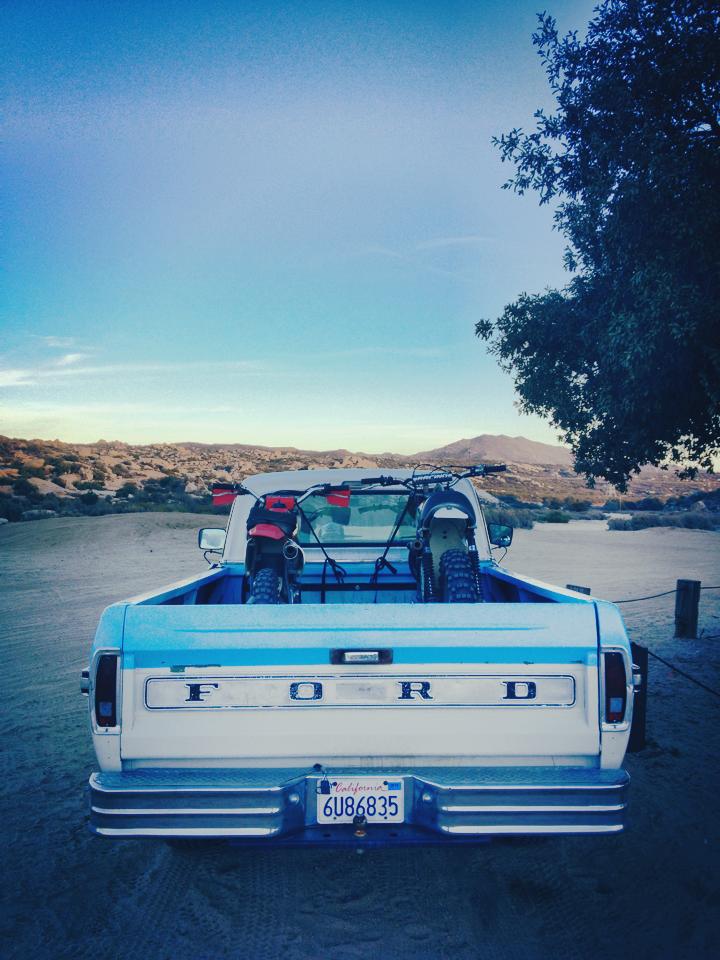 Thanks for helping me get acquainted with sandy riding, Isaac!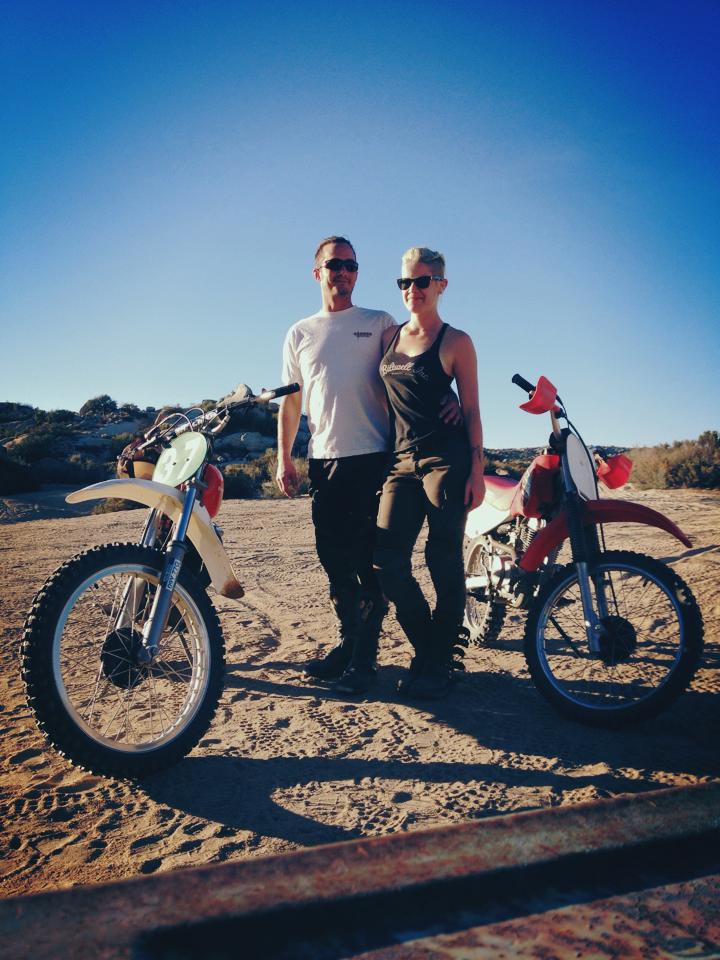 A childhood photo of the world's only female Ducati Master Tech, Hannah Johnson, hanging out with biggol' bikers.
Posted on February 20, 2014 in Blog by Alicia Mariah Elfving