MotoLady Five Year Party & Women's Motorcycle Show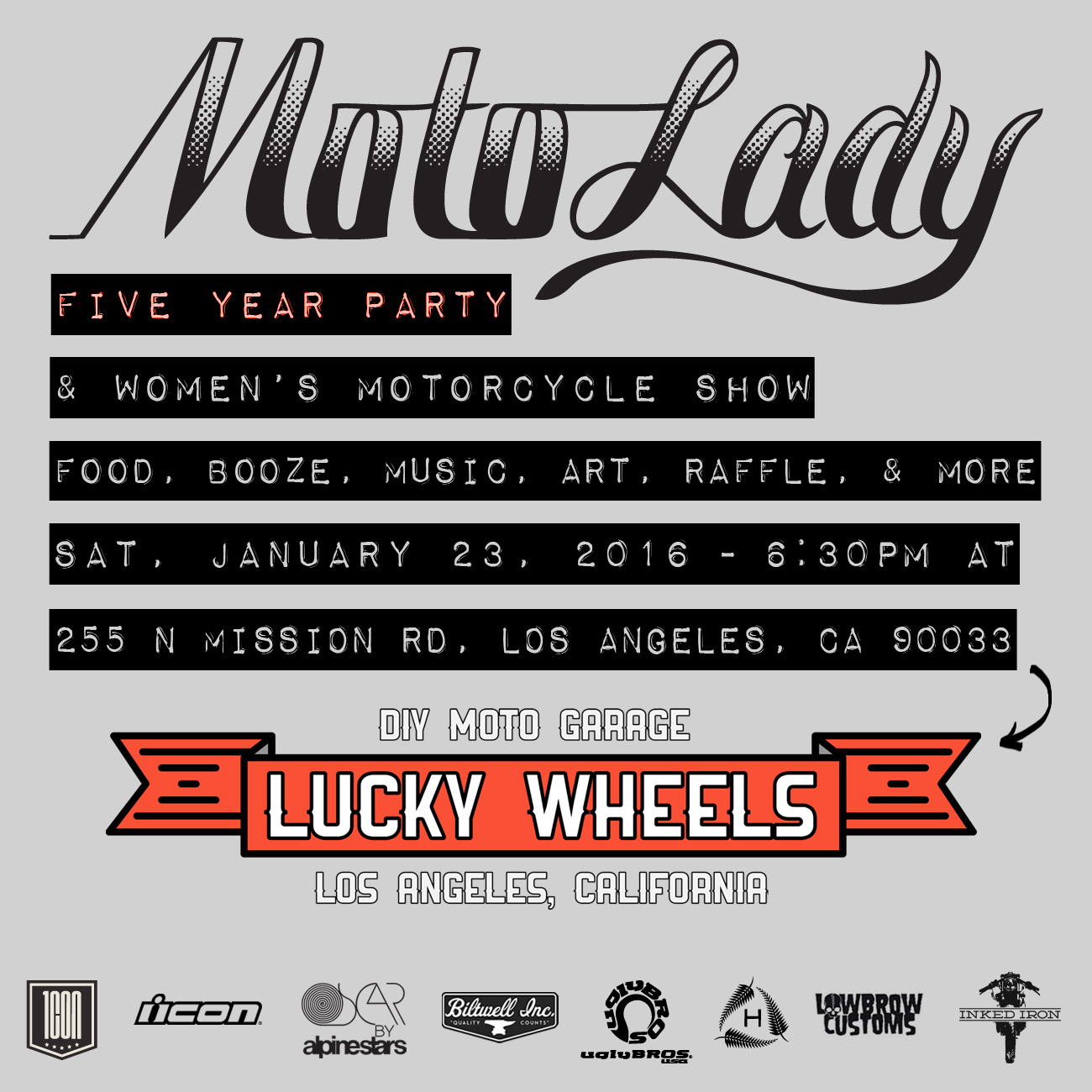 The first annual Women's Motorcycle Show celebrating five years of MotoLady took place at Lucky Wheels Garage in Los Angeles on January 23rd, 2016.
We had Katee Sackhoff's Classified Moto bike, Yuri's "Gloryhole" chopper by Hog Killers, Jessi Combs' Triumph, the MotoLady built Blondezilla DualSporty, Krystal Hess' 40 Creek Whiskey XS650, and so many more. Check out the photo gallery!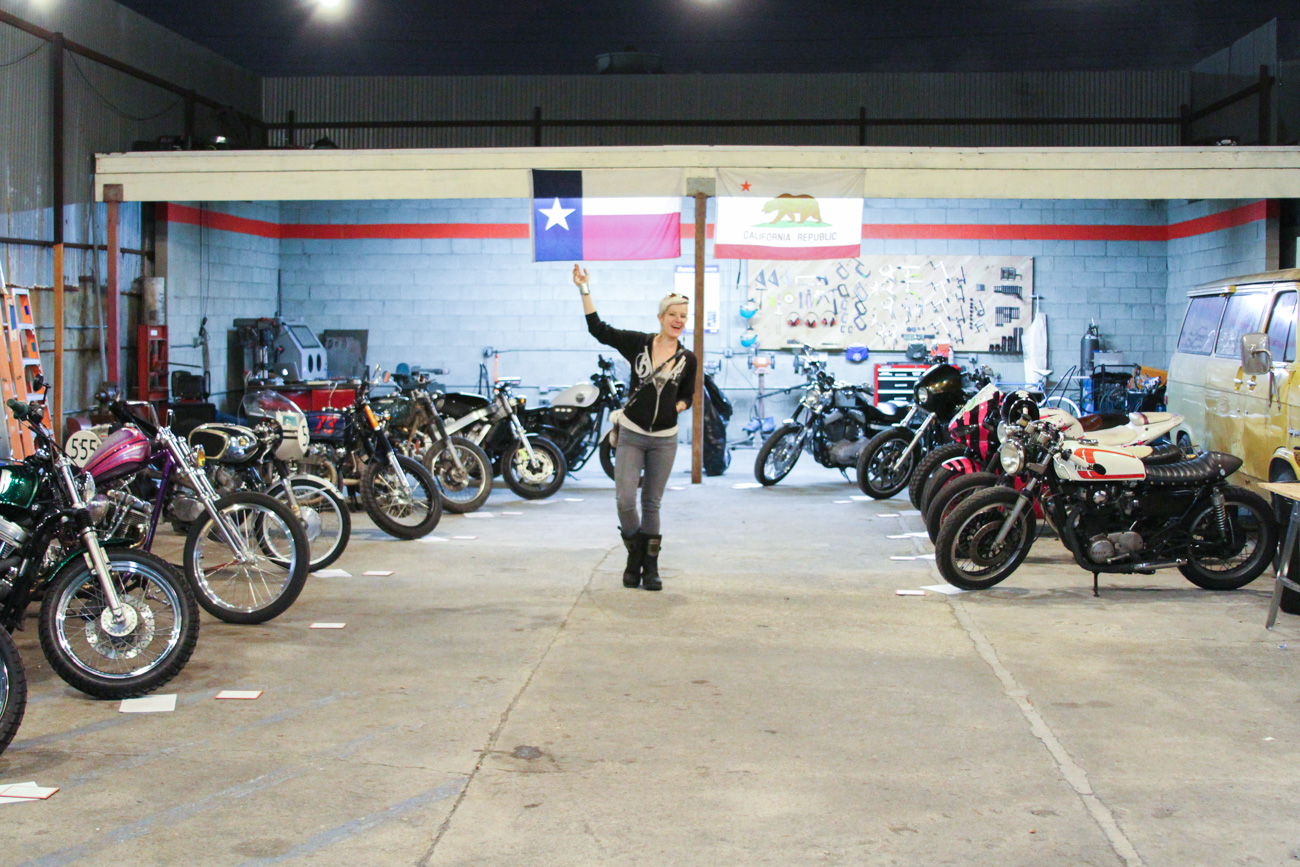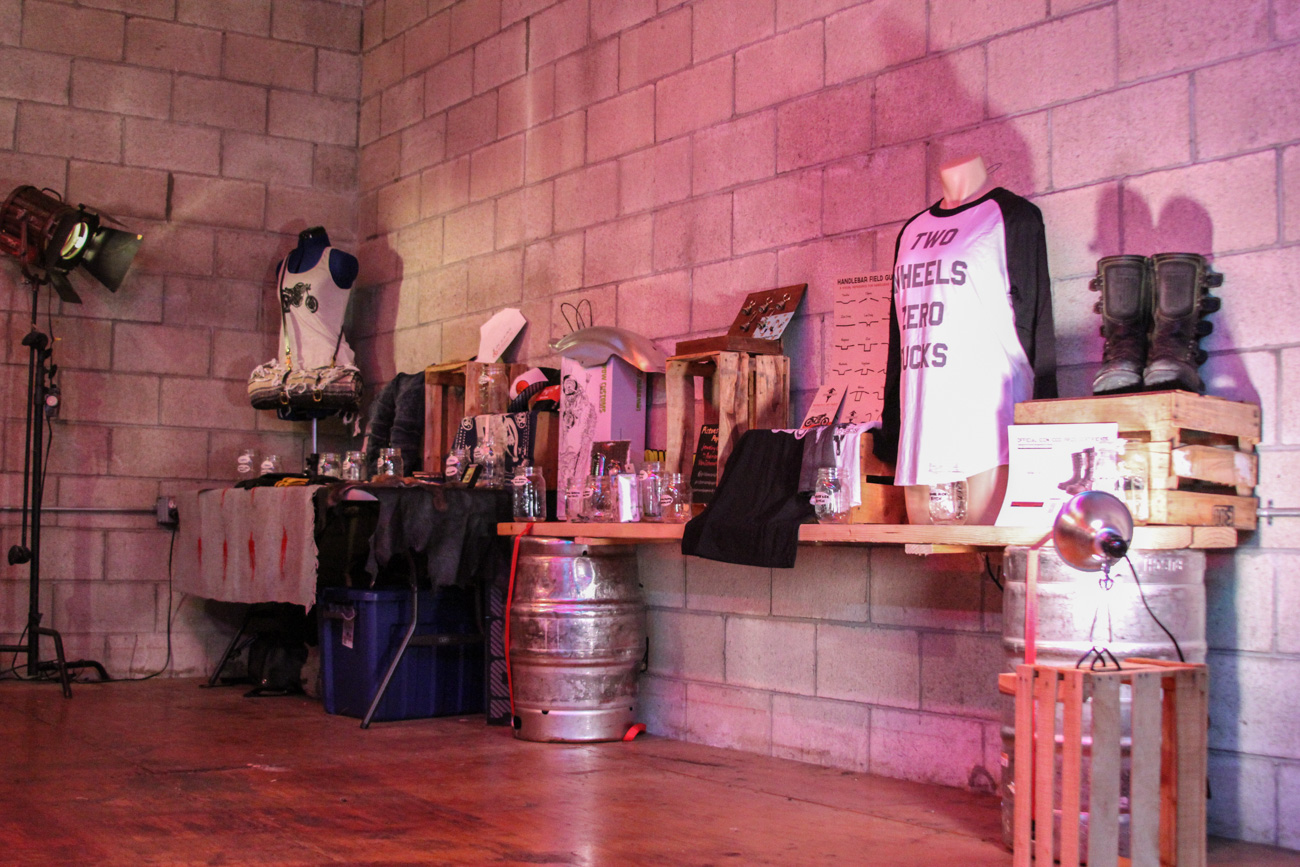 The Lucky Wheels Garage boys fed people with Texan BBQ, Caroline & Brady of Ramming Speed Racing manned the bar, and I ran around like a blurry spaz (pictured below) selling raffle tickets and talking to people. The raffle included prizes from MotoLady, UglyBros USA, Alpinestars, Lowbrow Customs, Biltwell, Silver Piston, Inked Iron, Icon 1000, Never Ride Bitch, Hinterland Empire, and more. Some 250-300 people came and went over the course of the night, and we all had a blast listening to the rad tunes of my buddy Shad Whitten who was our DJ.
Thank you to everyone for coming… I had a blast because of YOU!
related: 

Twenty previously unreleased photos with the MotoLady built custom Ducati Monster by the incredibly talented photographer Jimmy Ban!
Posted on January 25, 2016 in Blog, Events, Motorcycles by Alicia Mariah Elfving