Celebrating Five Years of MotoLady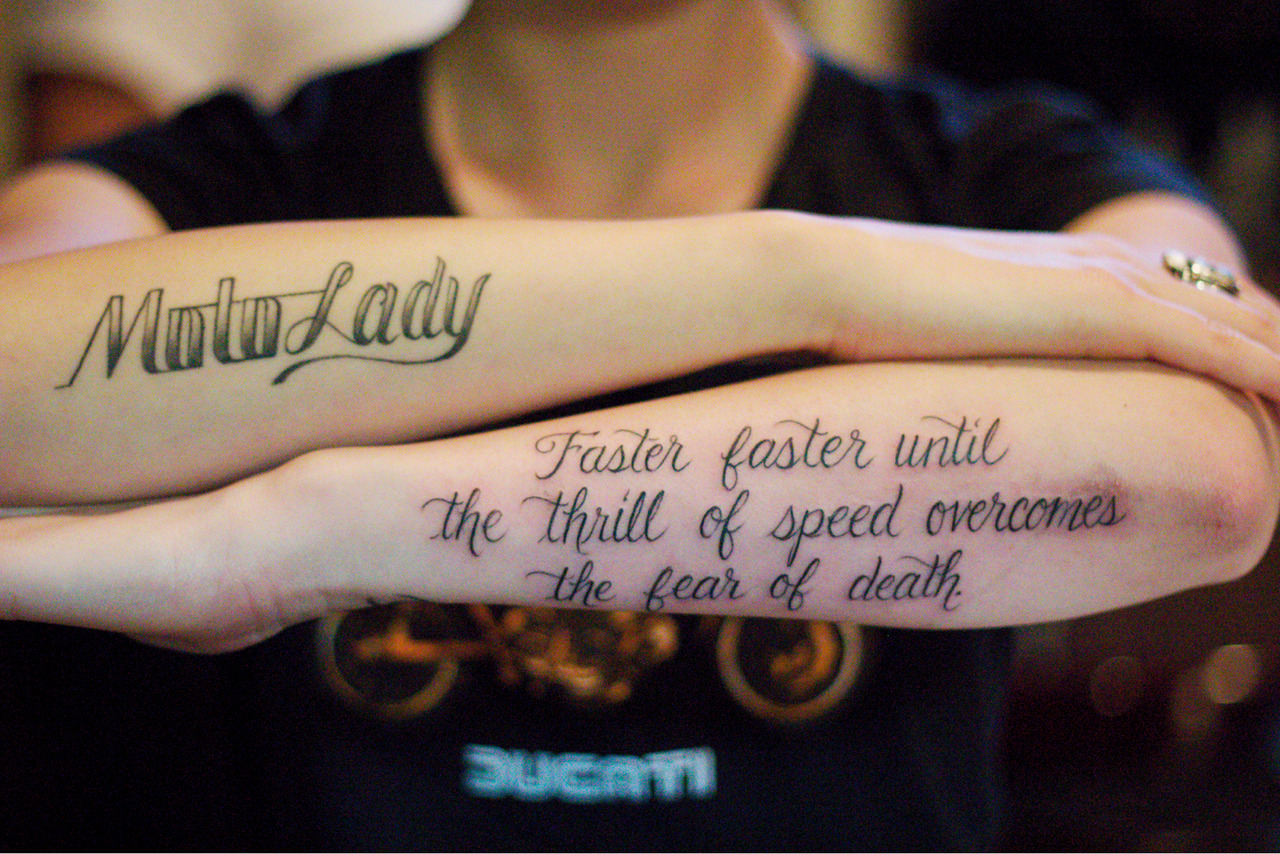 The MotoLady website celebrates five years this week- and I'd like to review some of my favorite moments and adventures.
I started riding some six or seven months before I started the MotoLady website, which in the beginning was a tumblr blog hooked up to the url. At the time, I had been working as a graphic designer and social media marketing 'specialist' (I don't know what to call it really), and a makeup artist/wardrobe stylist for various advertising and fashion photoshoots in Portland. Constantly looking for photographic inspiration online, and having finally been able to buy a motorcycle five years after getting my endorsement, I was immersing myself in motorcycle media. Some of the first photographers I found were Scott Pommier and Michael Schmidt. Seeing more and more awesome photos of women riders, I used my marketing background to create and brand MotoLady.
I shared my trials and tribulations with my first bike, a beat up 1980 Yamaha XJ Maxim 650, that would leave me stranded on the side of the road for half an hour just because it felt like it sometimes. Or so it seemed, since I could never chase down that electrical gremlin. I'd take 'Machafuko' (yup that's what I named her) out every day to work when it wasn't pouring in Portland anyway, taking the long way home most days. I made a lot of friends that way, ending up riding with people on the freeway, pulling off and finding out they know some of your buddies or what have you. The motorcycle community in Portland is strong- and I quickly went from knowing maybe two people who were familiar with the mechanical workings of bikes to having a plethora of resources I could ask for good advice.
Soon after I started the website, I got hired at MotoCorsa to work on e-commerce web design and data stuff. Soon I took over the social media platforms and eventually ended up doing a lot of stuff there including helping with events, photography (see MANigale below), and graphic design. Working at MotoCorsa I met sooo many people- from big deal folk like Dave Chappelle, Roland Sands, and Steve Jones (Sex Pistols), to pillars of the Portland motorcycle community and industry like Tom Young, and some of my best friends to this day as well. I learned a lot about motorcycles, and thanks to Arun Sharma (MotoCorsa GM), got my hands dirty with the Monster Project.
After a couple years at MotoCorsa I moved on to working for myself and trying the whole MotoLady thing (and freelance photography/graphic design) full time. It became apparent I needed to be able to at least work out of Southern California if I wanted to really make it work. So I made the move to San Diego for a while, then in Ventura for a while, ending up with a 'base' out of Orange County now. Because of a bunch of really cool people along the way believing in me, and understanding what I was trying to do with the website- feature a wide variety of motorcycling women from across the world, while also offering helpful information about events, gear, rides, etc- I've been able to do some really awesome stuff. From riding the best motorcycle roads in Northern Ontario with What A Ride, working with the Yamaha Champions Riding School, to the recent STAR Motorcycle School with Jason Pridmore. I truly can't express what a dream come true all of this has been for me, and I don't think I could ever say thank you enough to every person who's lent a hand, word of advice, and submit stories and photos over the years. I'm always amazed at how awesome the motorcycle community can be.
So, with that, I'd like to share some of my favorite moments and projects from the last five years. These are in (roughly) order of date, from the start (January 12, 2011) to present.
(2011) Working with photographer Giles Clement on Marc Friedman's customized Triumph Bonneville.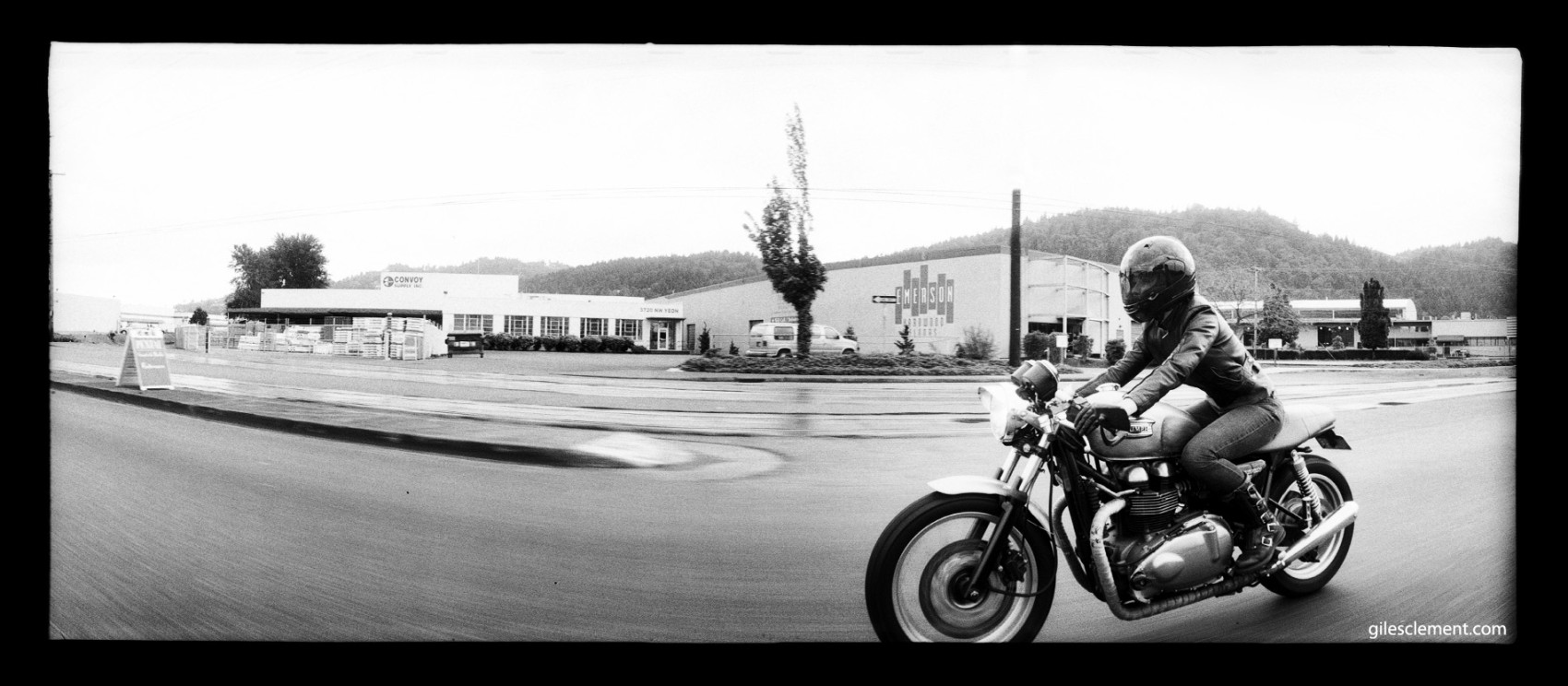 The Diavel Night release party graphic and party for MotoCorsa.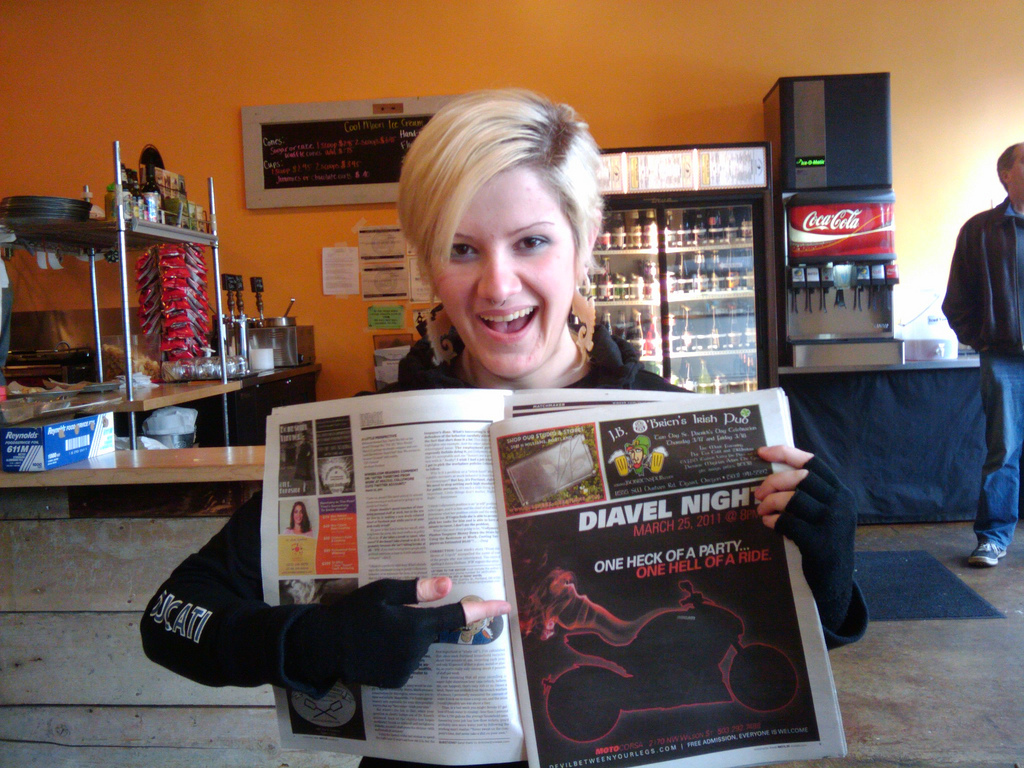 (2012) Attending Isle of Vashon in Washington on the TDM 850.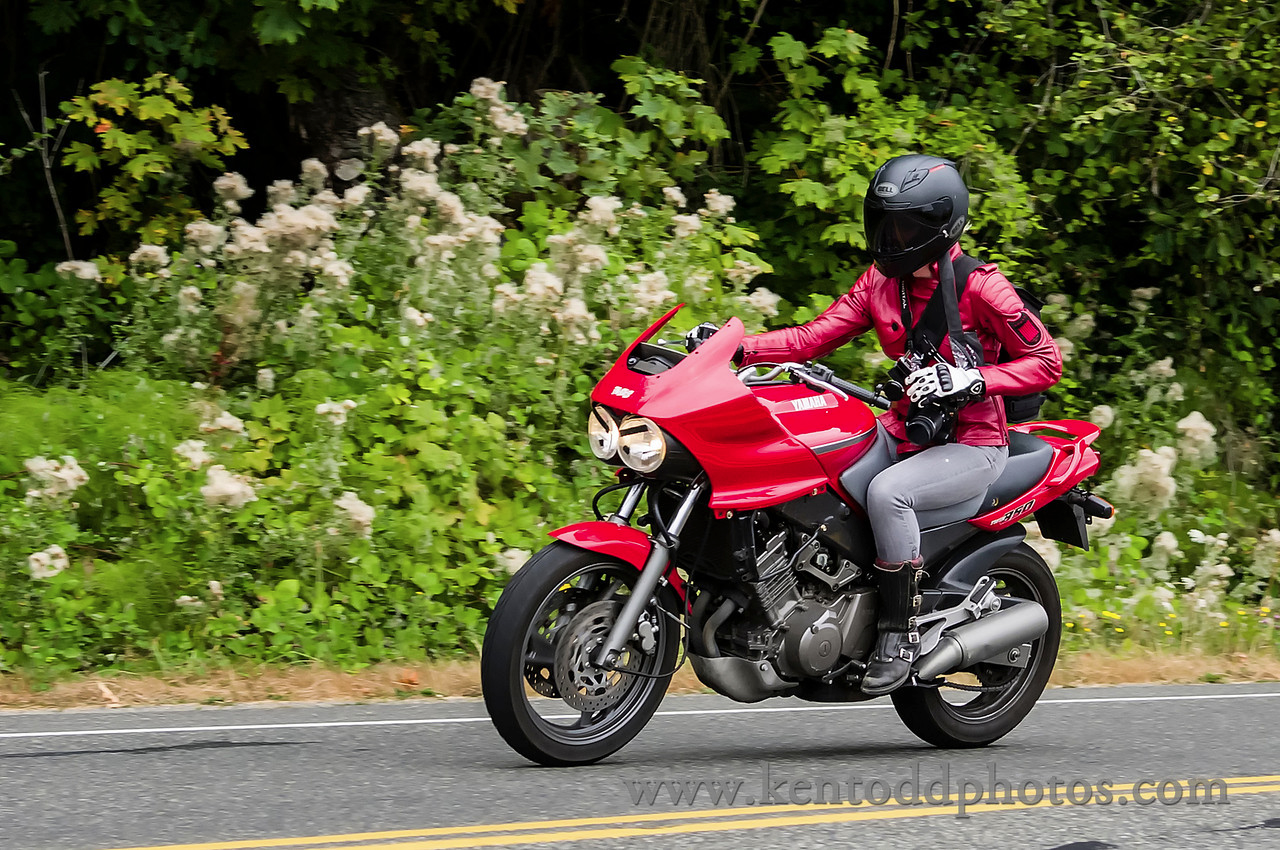 Going to the Bonneville Motorcycle Speed Trials at Bonneville Salt Flats on the Honda RC-51.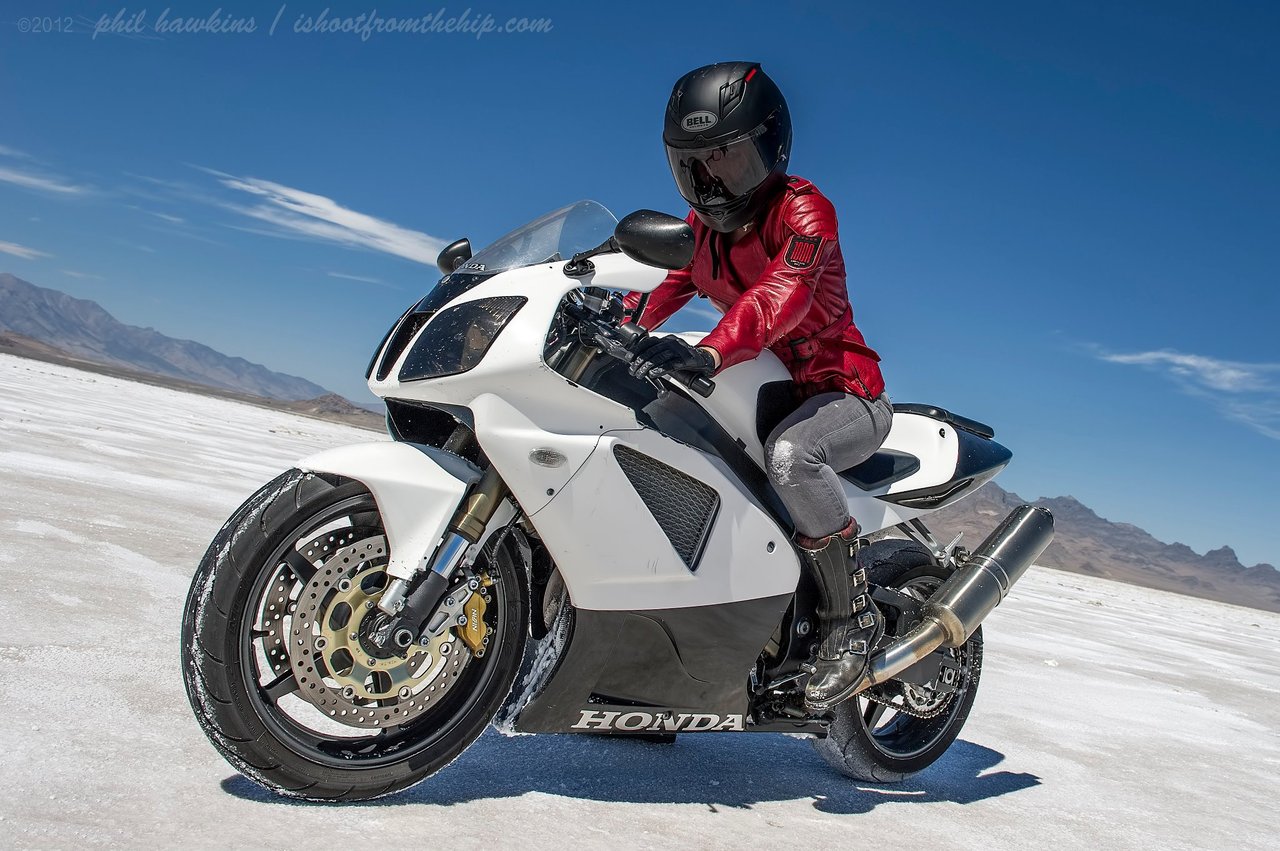 Shooting with Icon for some of the first Icon 1000 gear with stunt riders Ernie 'E-Dub' Vigil and Nick 'Apex' Brocha.

MotoLady 'End of the World Ride & Last Party on Earth'.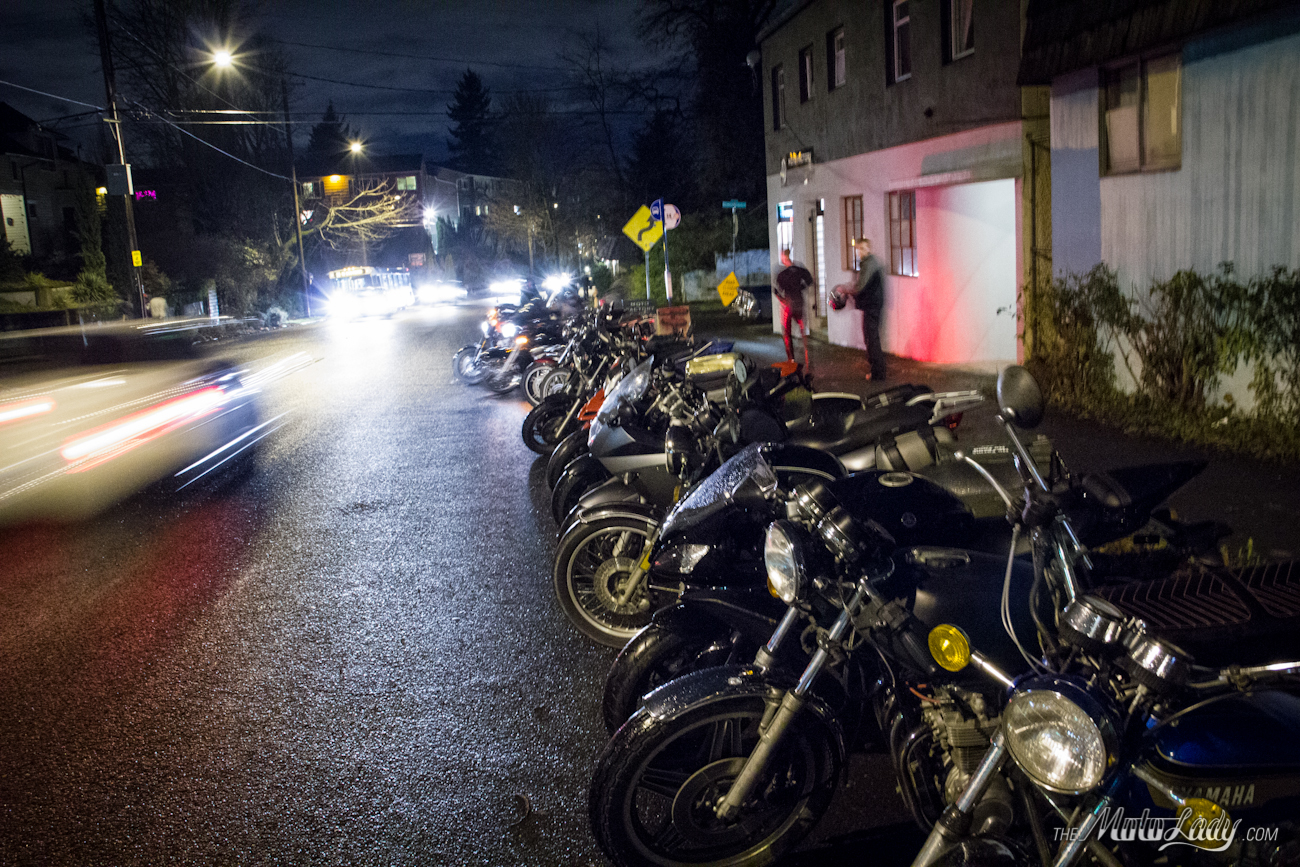 (2013) Photographing Lanakila MacNaughton for my 8,000 fb likes giveaway.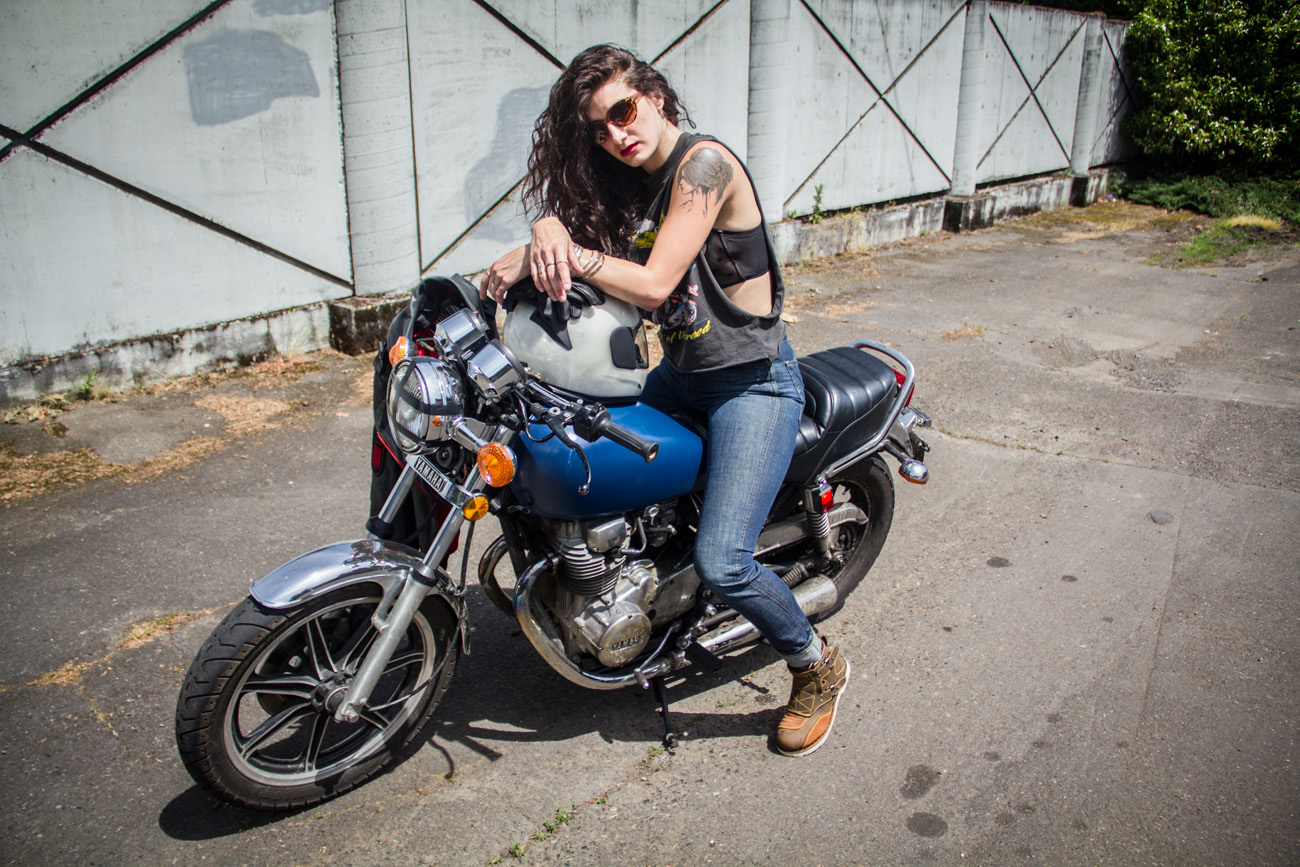 The seDUCATIve and MANigale photoshoots for MotoCorsa.

Interviewing and photographing Ray Gordon, incredible automotive and lifestyle photographer.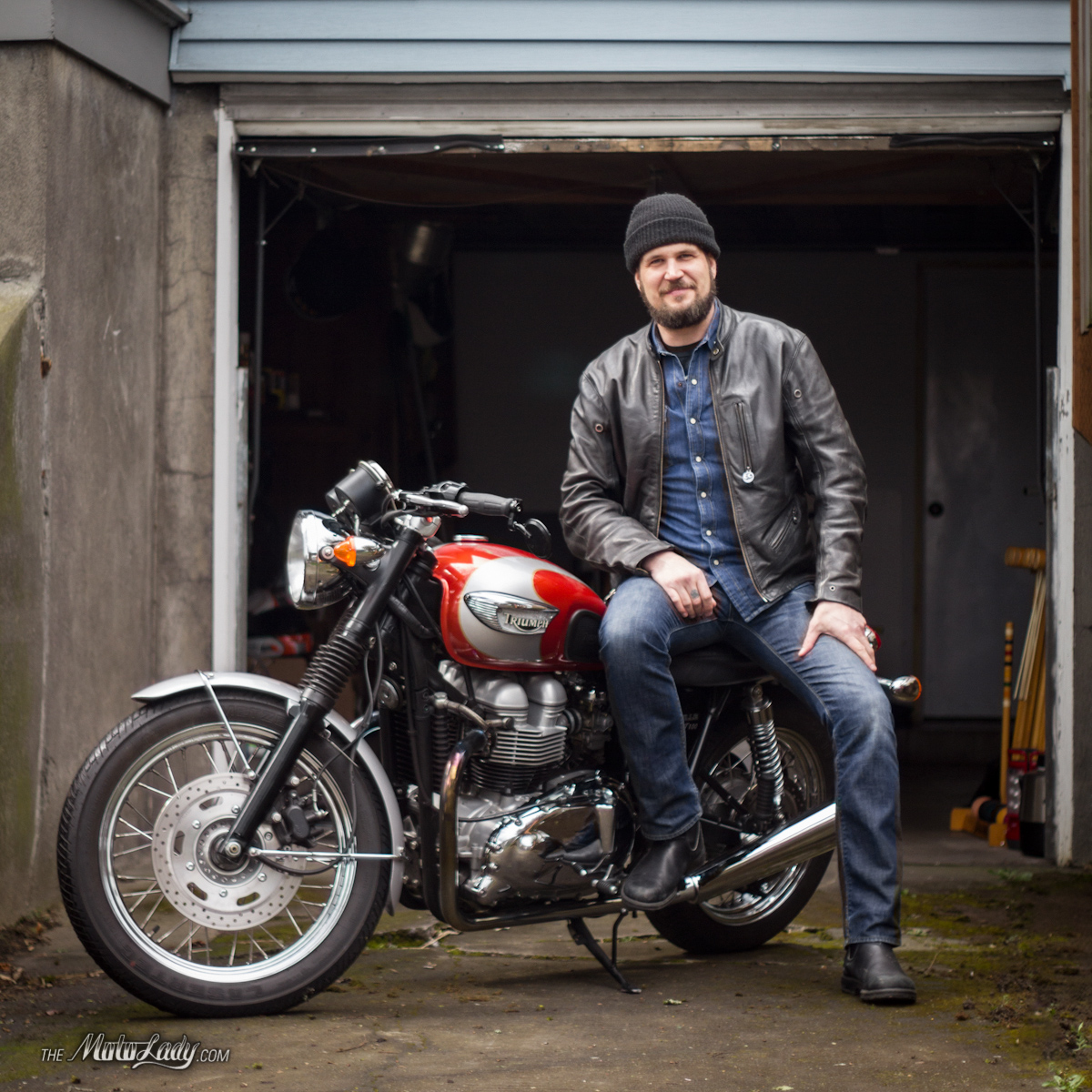 Going to Maryland for the Triumph Tesla project with Cafe Racer XXX and Jeff Yarrington. Check out the feature on Pipeburn.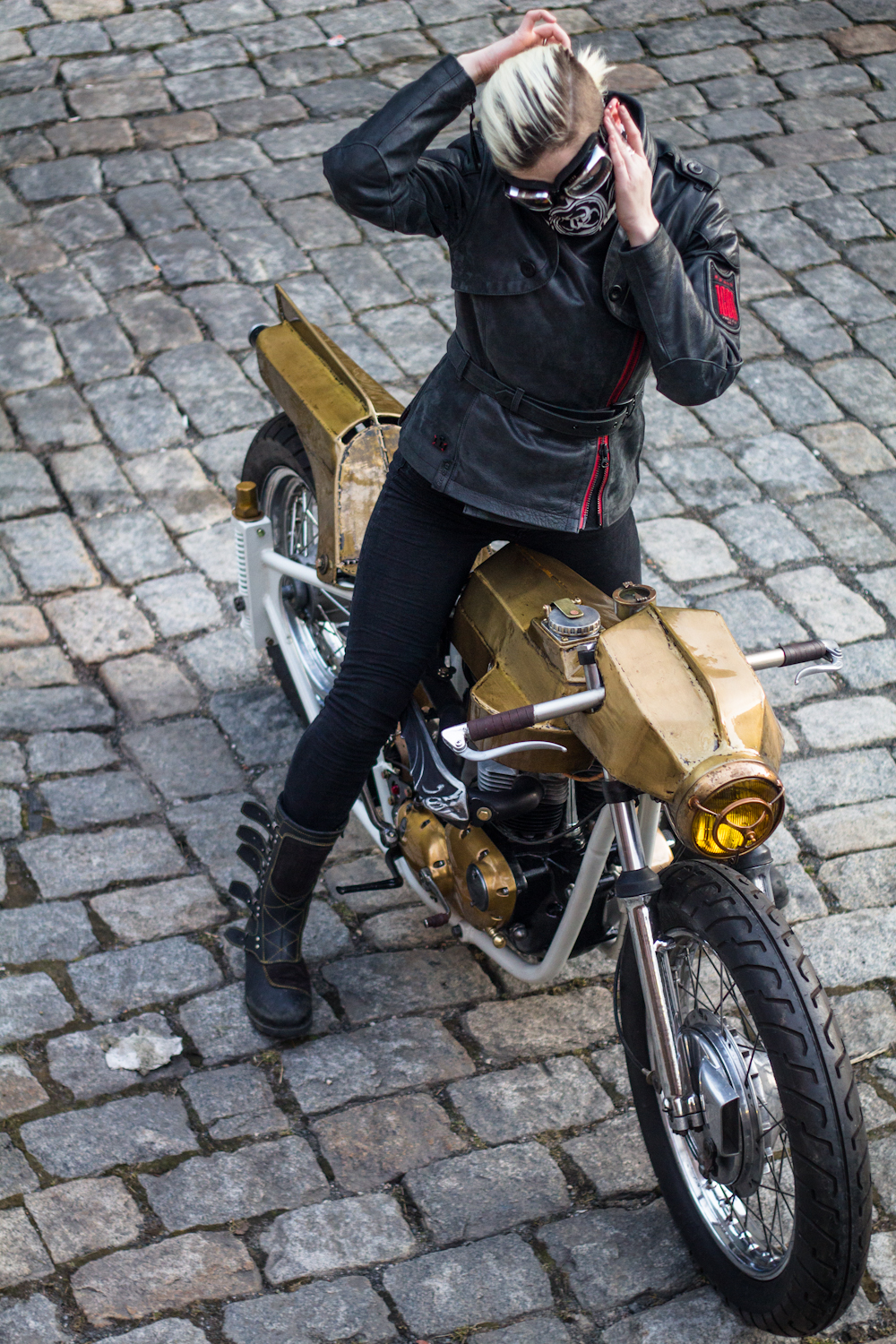 Attending the Touratech Adventure Moto Rally in Washington and doing my first real trail and single track riding on the Husqvarna 650 Terra.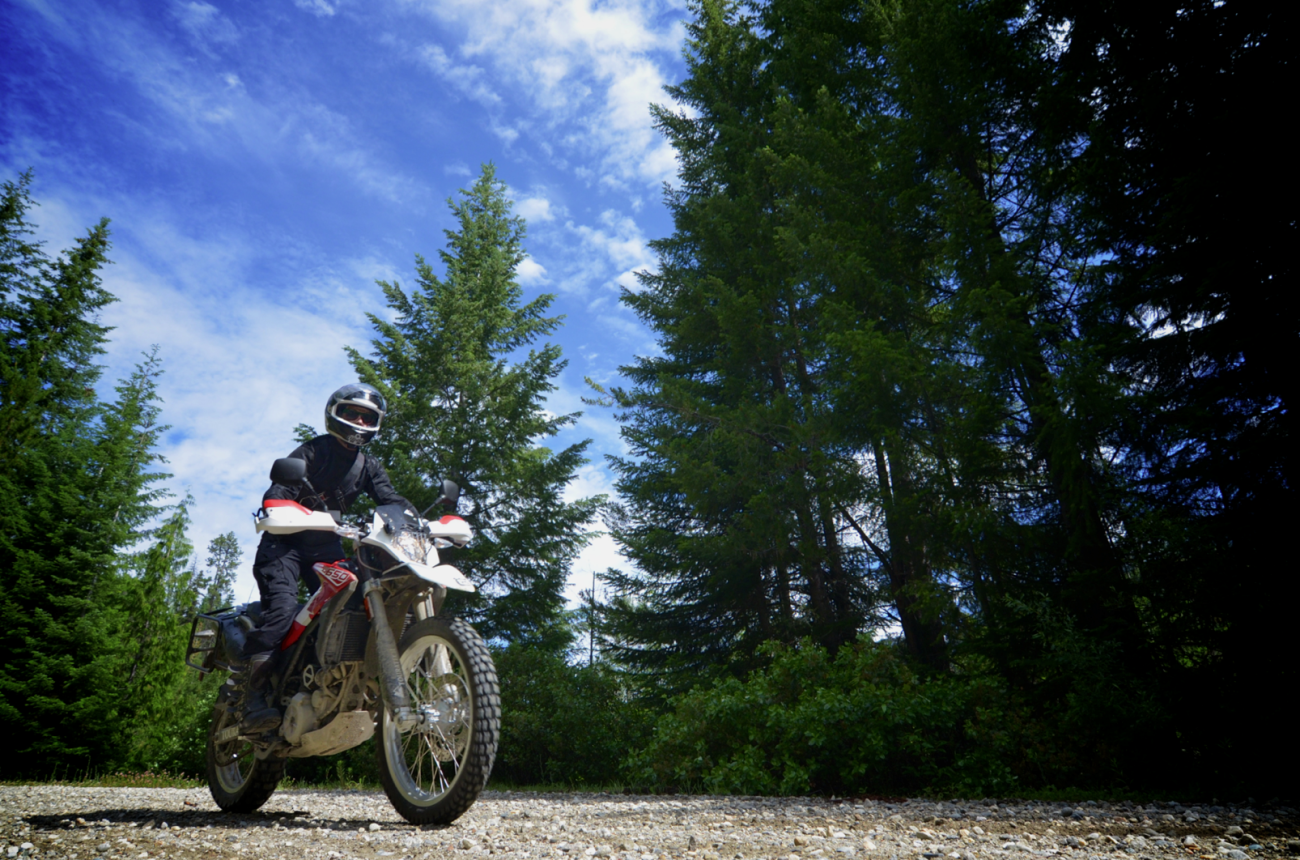 Working with photographer Gregor Halenda for a MotoLady + Silodrome gear review on the Icon 1000 Akorp Jacket. Gregor has worked on some of my favorite photographs from Ducati, Rev'It!, and other big brands.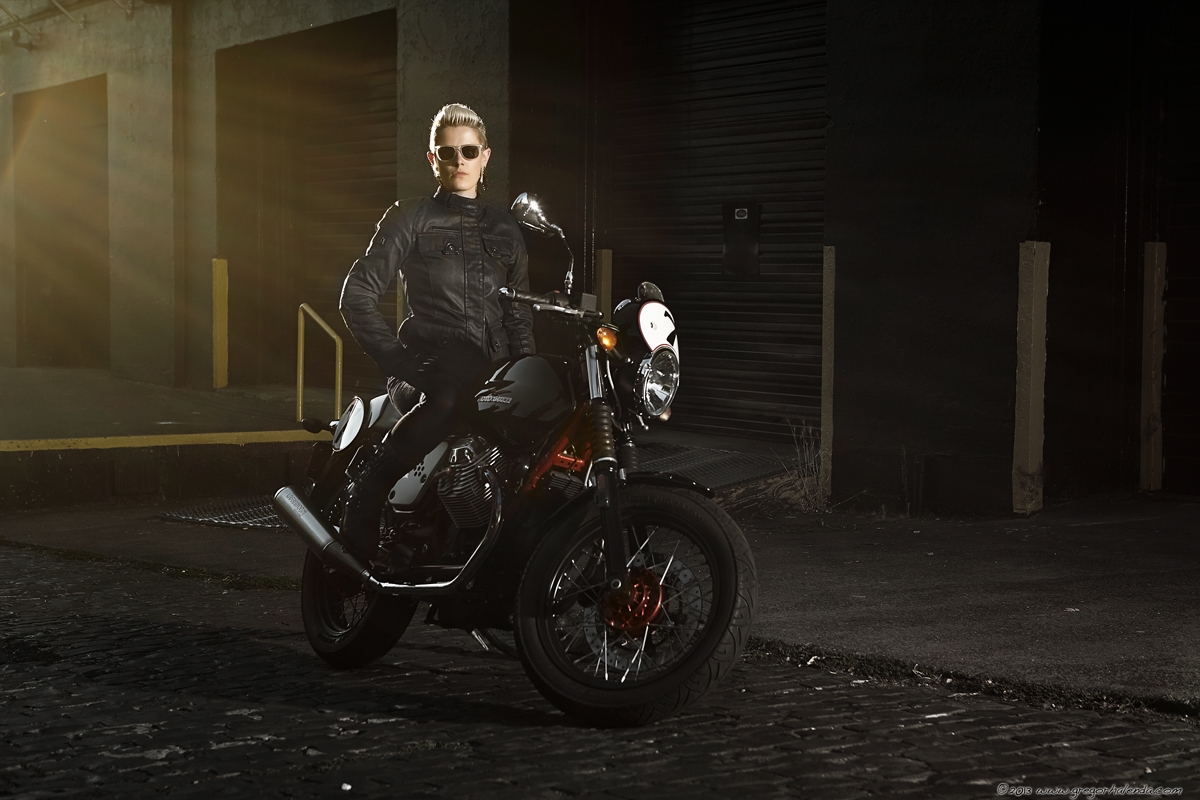 Riding the Explorer's Edge in Ontario on the BMW f650GS- one of my favorite bikes to this day. Check out the motorcycle.com feature article I wrote, complete with video.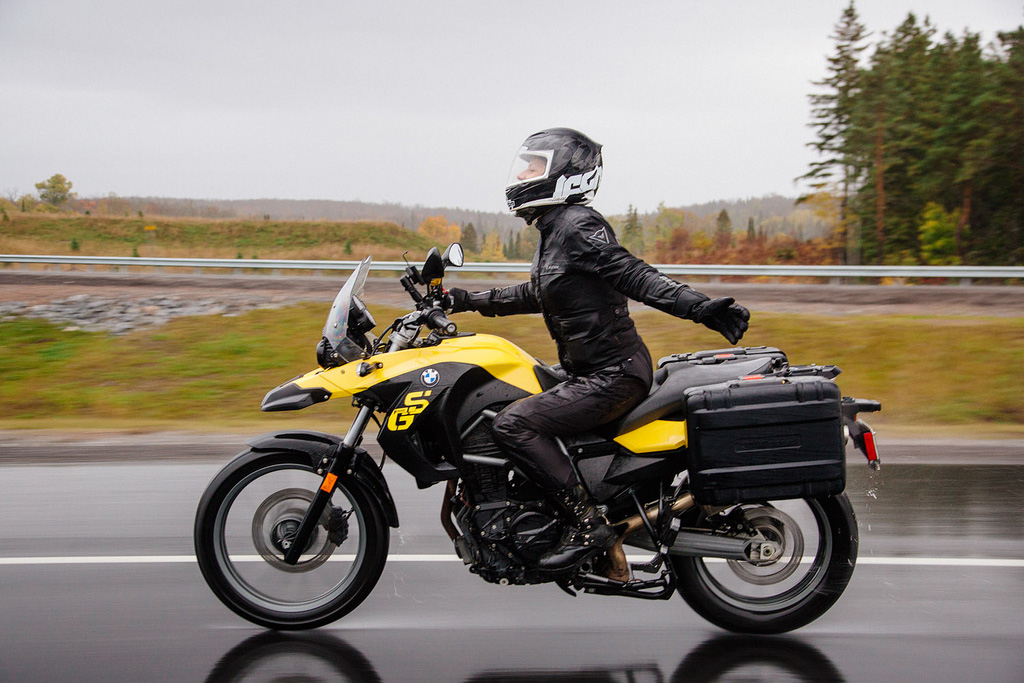 Jammin' on the little Honda FT Ascot in San Diego and Palomar Mountain. Photo by Rick Clemson.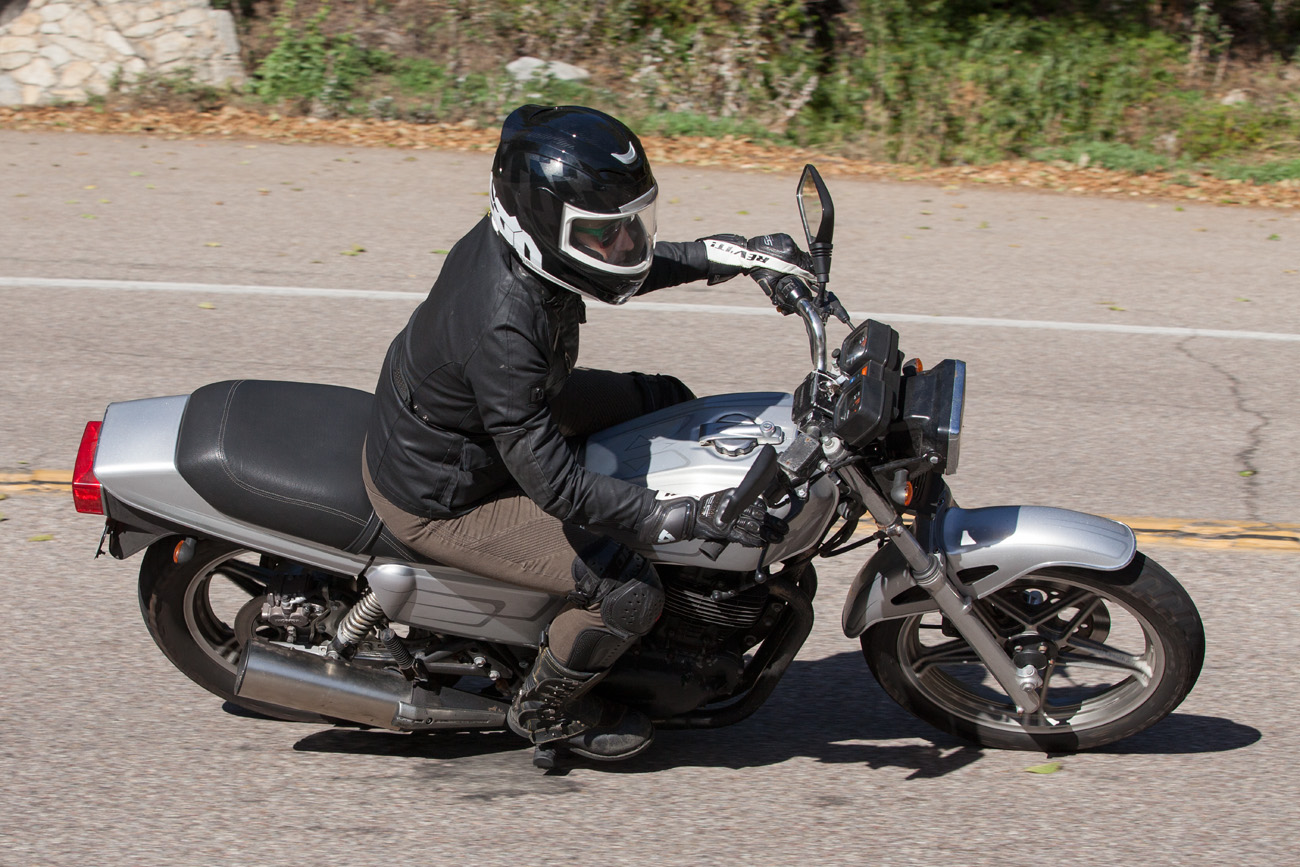 Shooting with Lanakila MacNaughton on the 1966 Triumph Desert Sled from Trophy Motorcycles (San Diego) for the Women's Moto Exhibit.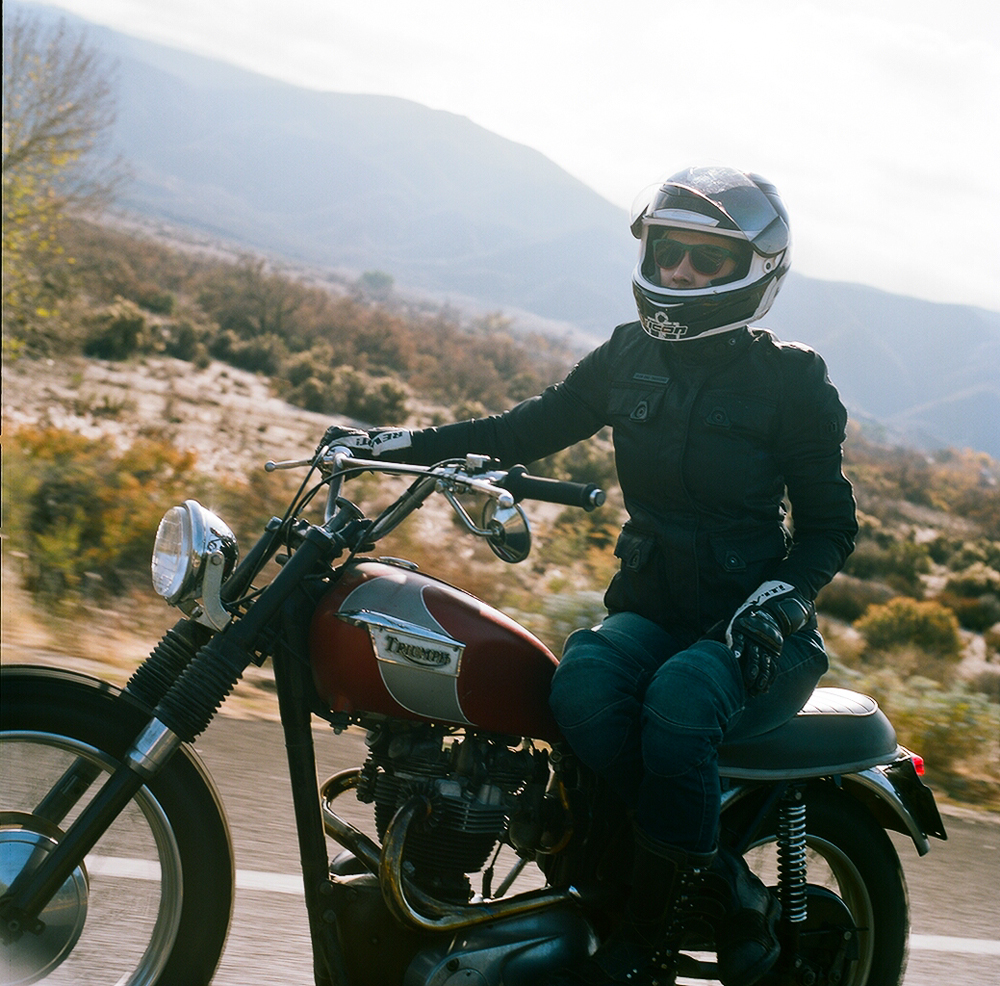 (2014) The evolution of MotoLady + Silver Piston rings, and getting to work with Steve West more and more.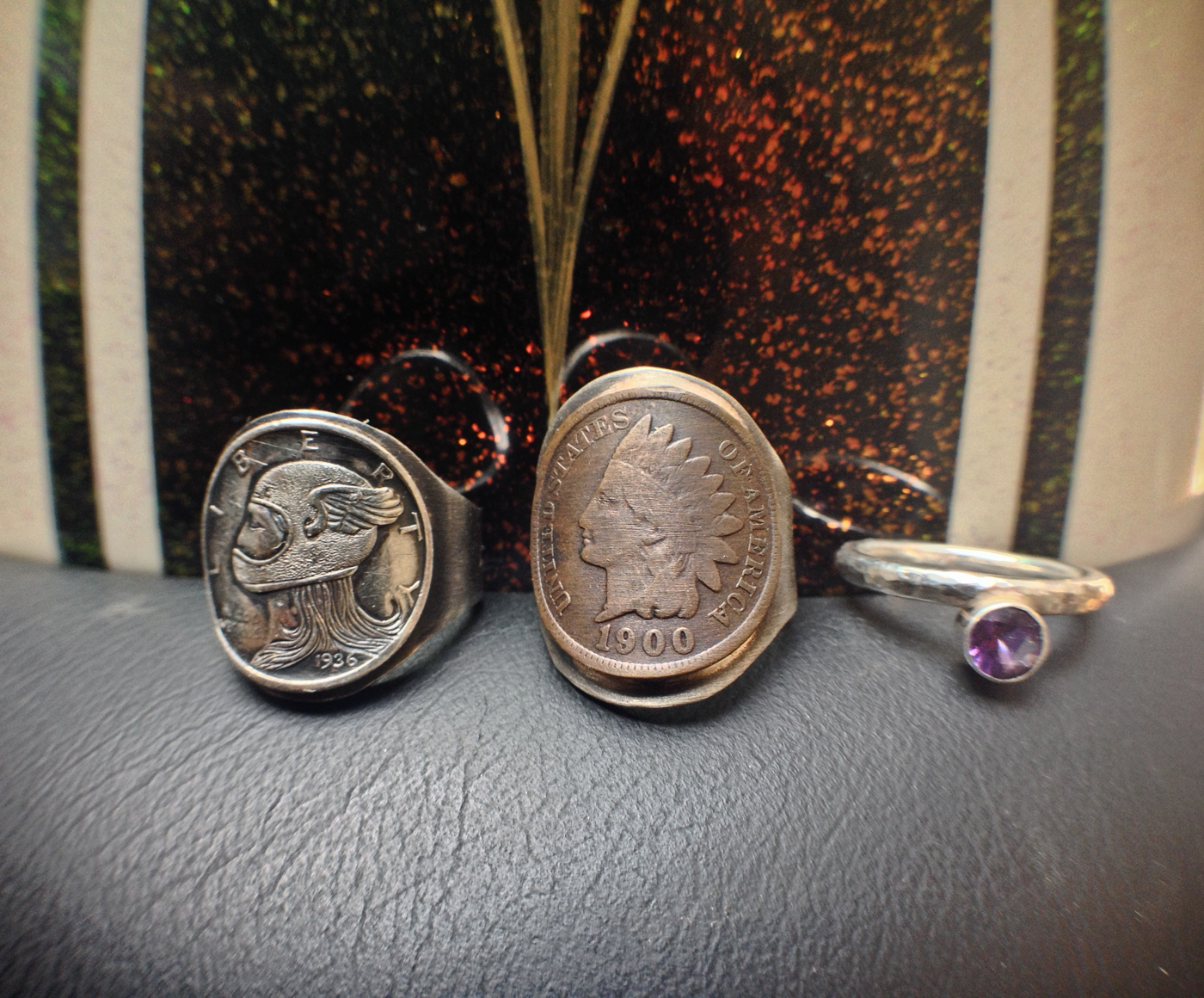 Finishing the Monster Project– and then doing a shoot with Shaik Ridzwan of the Mighty Motor for a BikeEXIF feature. Dreams do come true.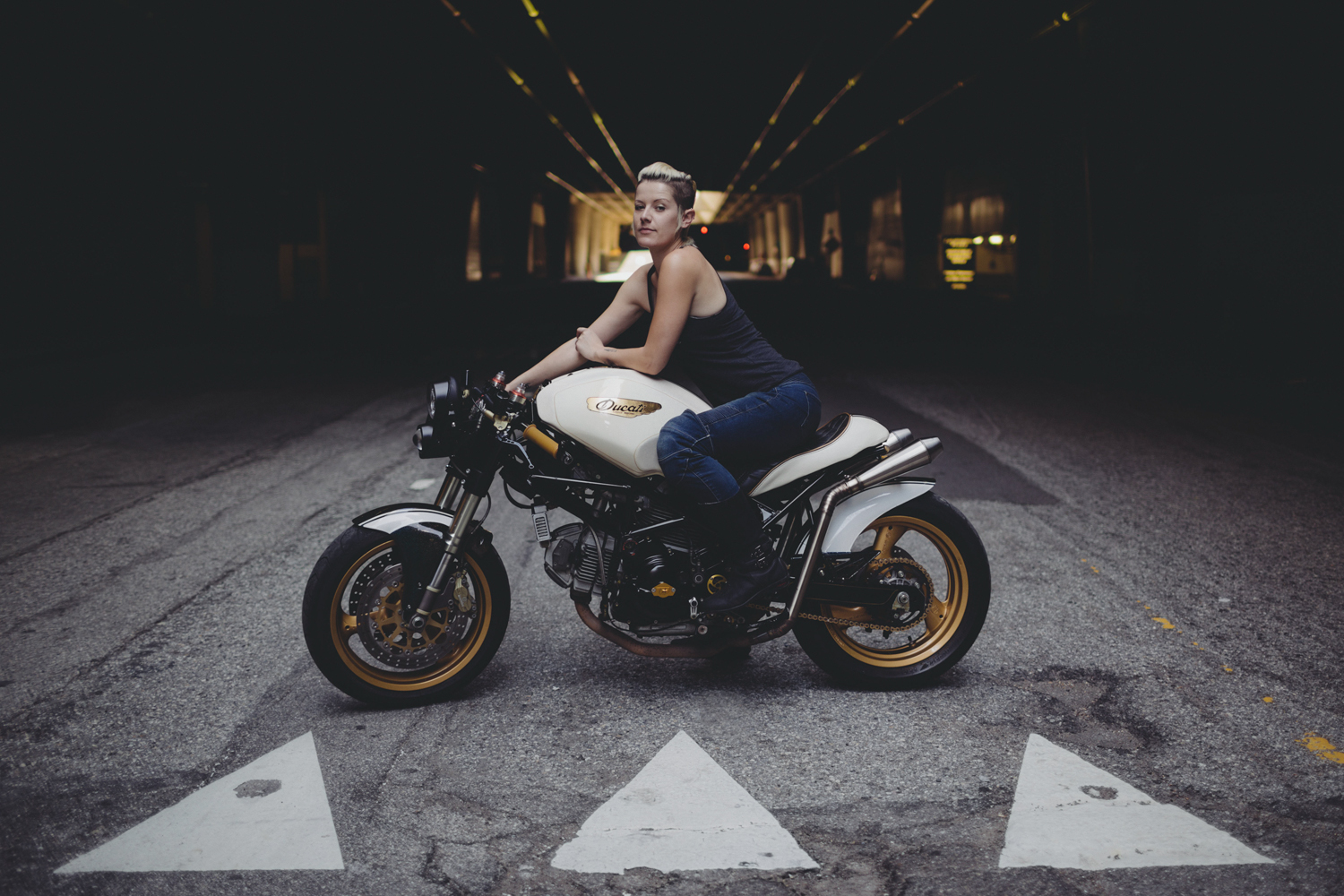 Meeting Sofi Tsingos (and riding her cafe racer)! I've been featuring her on MotoLady since the beginning basically- and we finally got to meet. Then we hung out at the MotoLady four year party when she got the MotoLady of the Year award, and again when we rode to BRO 3.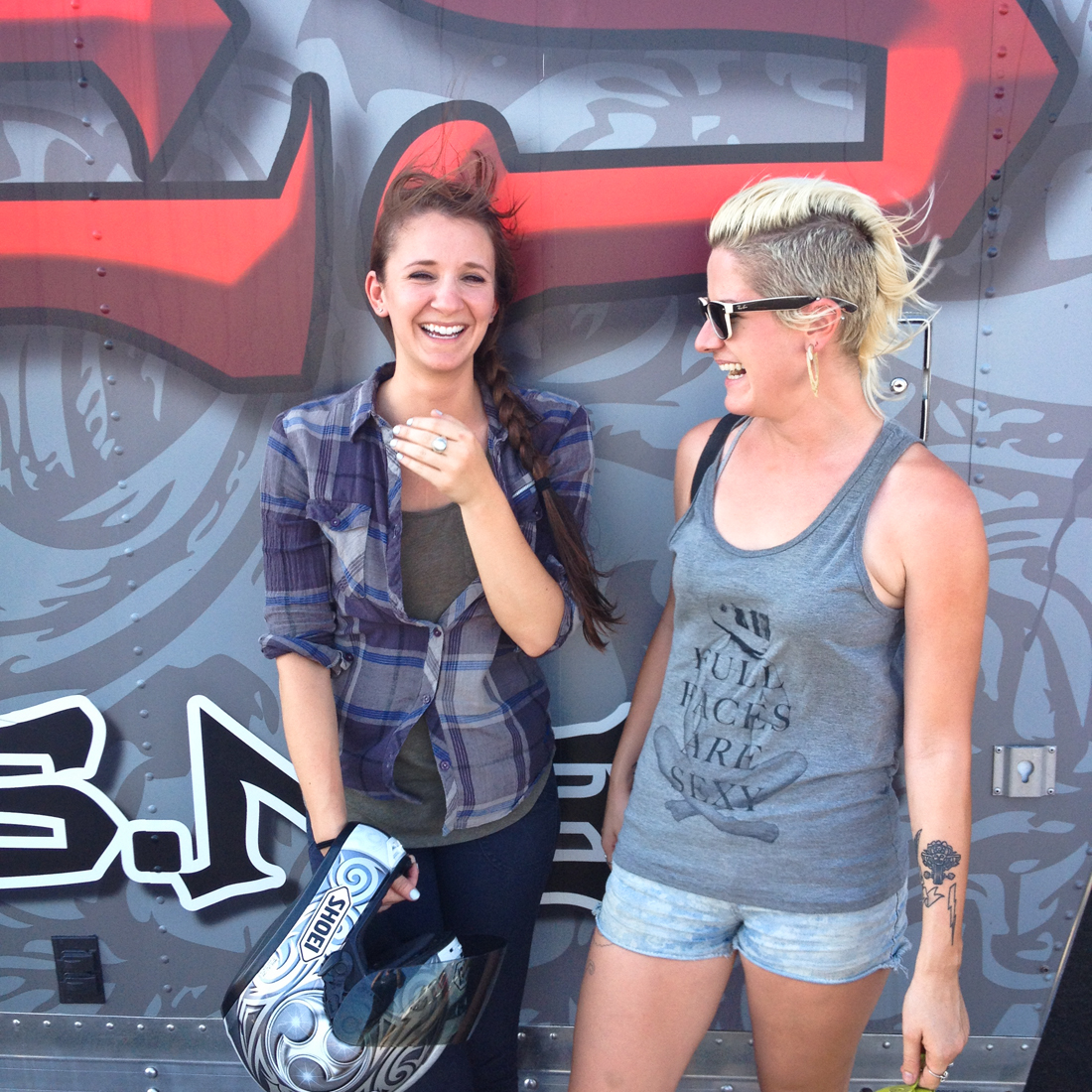 (2015) Finishing the DualSporty Project, and having it photographed by Sean Delshadi at Burly Brand for a BikeEXIF feature. Check out the photos of Caroline riding it.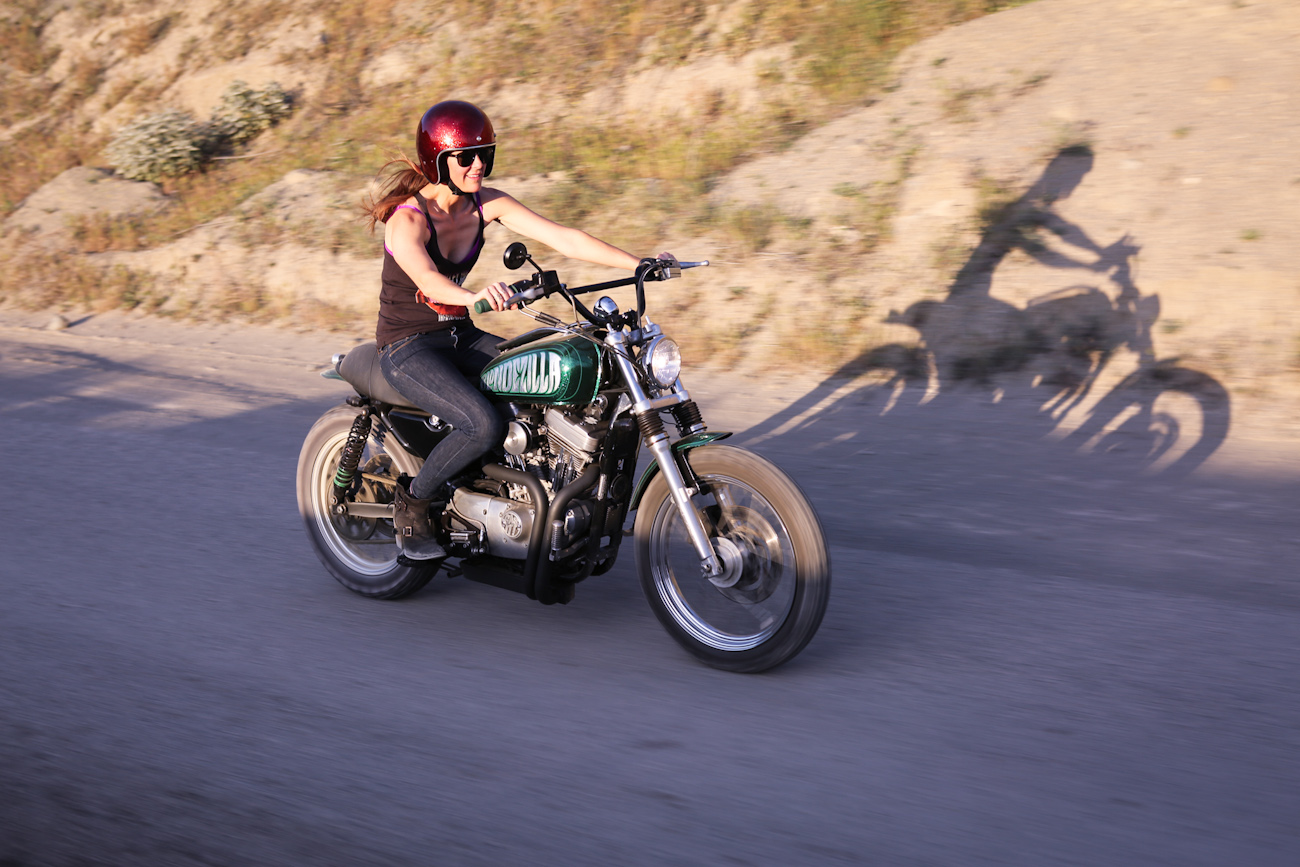 My first time on track with MV Agusta at the Auto Club Speedway in Fontana, California.
Babes Ride Out Joshua Tree (both years).
Helping Burly Brand with their Slammer Kit Install video.
Working with Cam Elkins of Stories of Bike for a MotoLady Monster episode, complete with footage of Caroline and I both riding.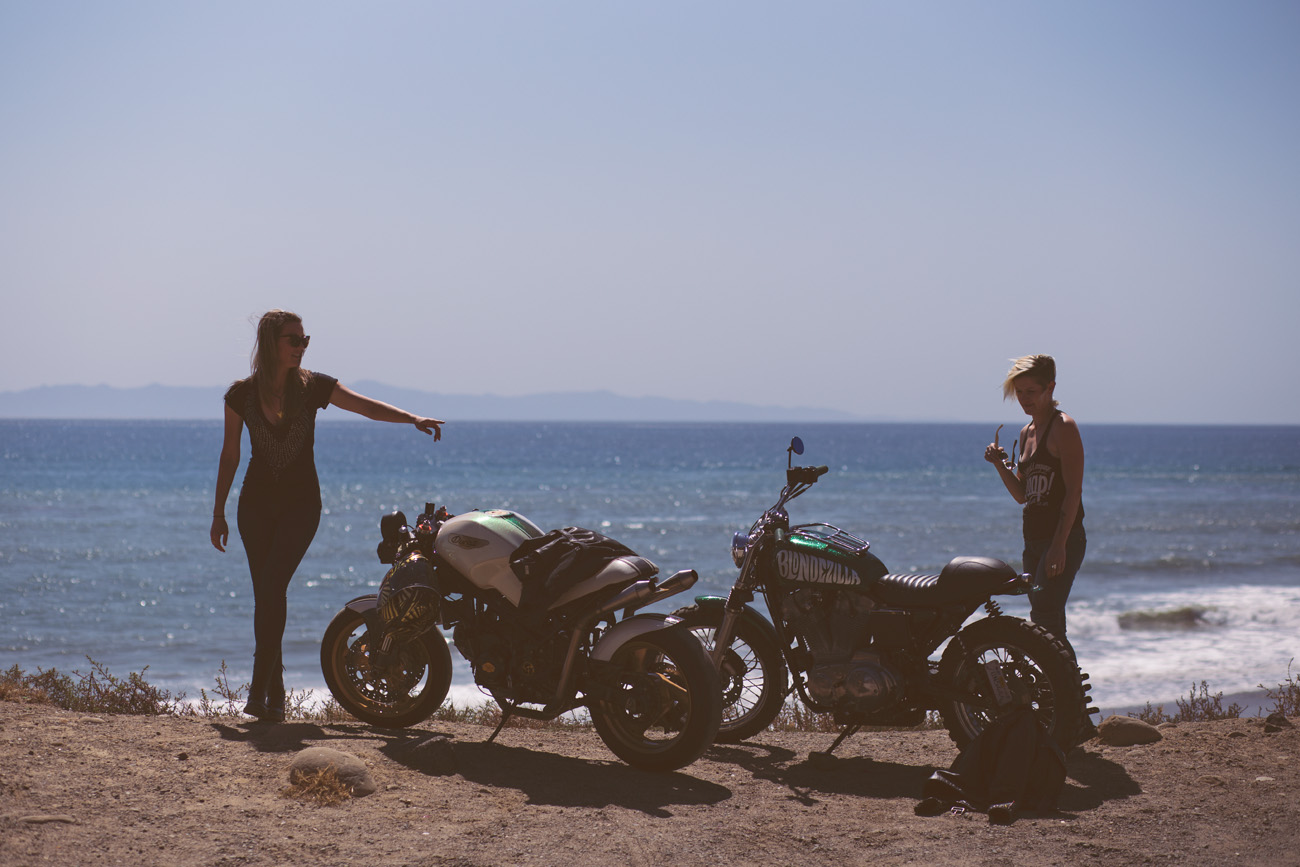 Yamaha Champions Riding School with Wayne Rainey and the two up Superbike ride with Chris Ulrich at the Thermal Club in Thermal, Calfornia.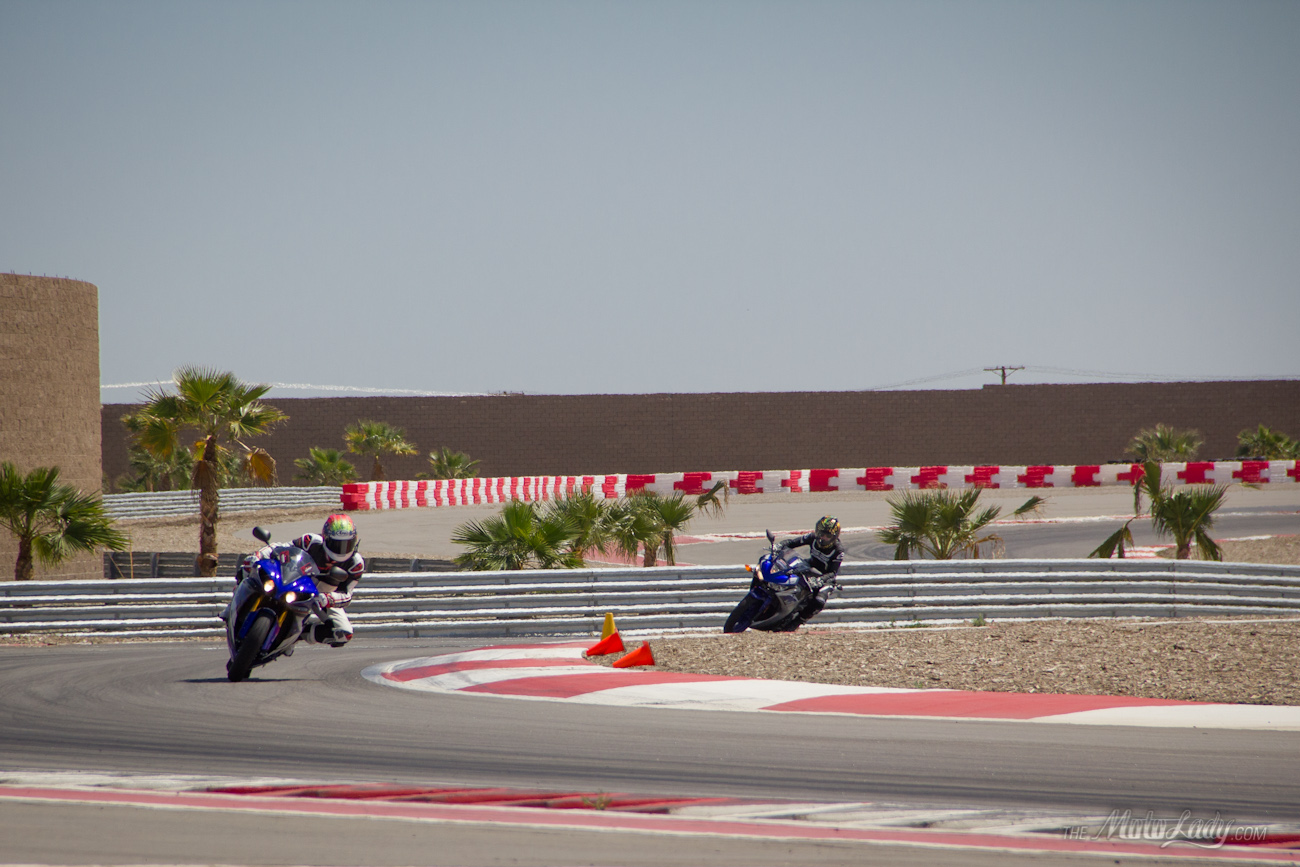 My Tank Moto Magazine feature and interview.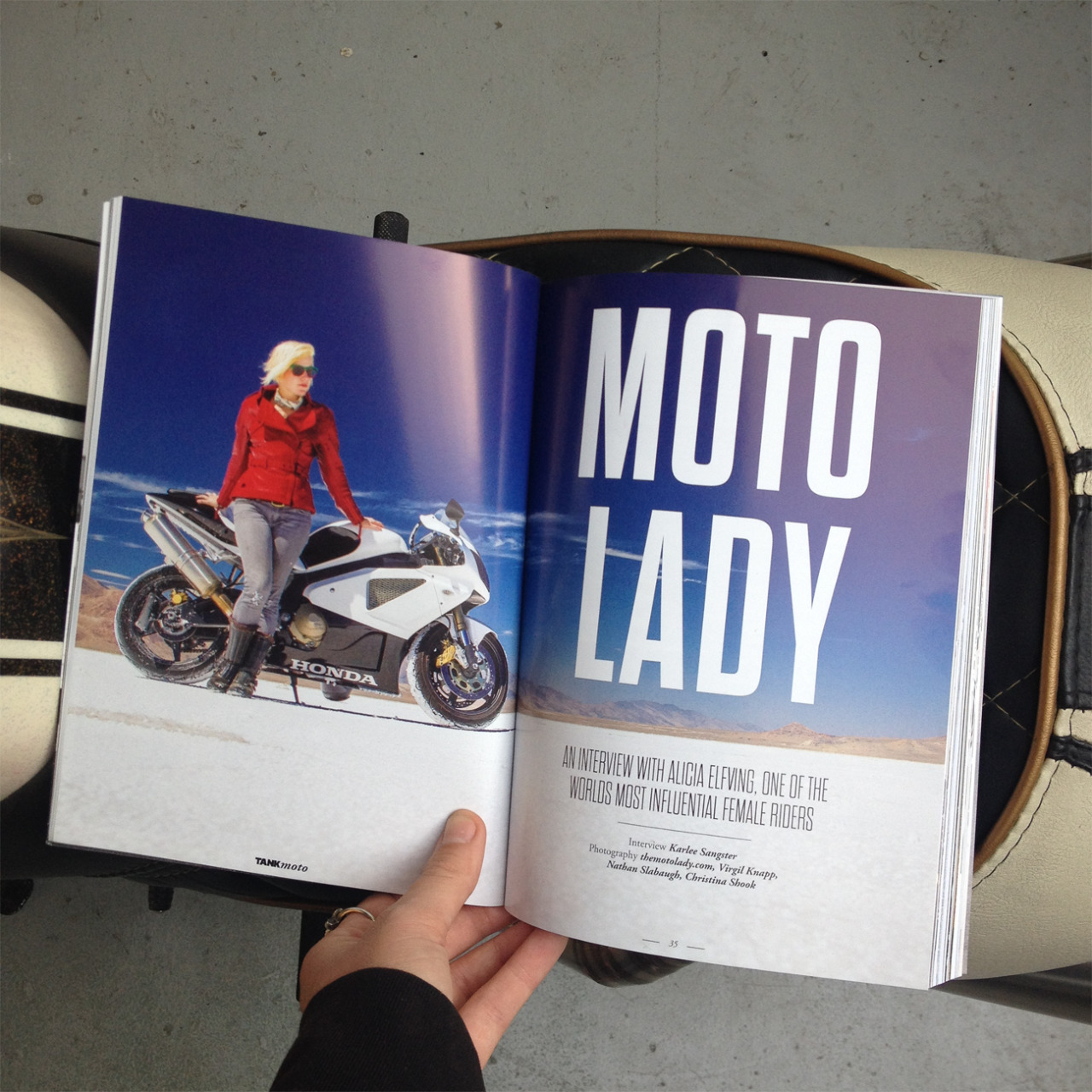 Being featured in the Ducati People video from Deus' Raduno Ducati event.
Riding a big two stroke Kawasaki at China Hat OHV in Oregon with some of my best friends.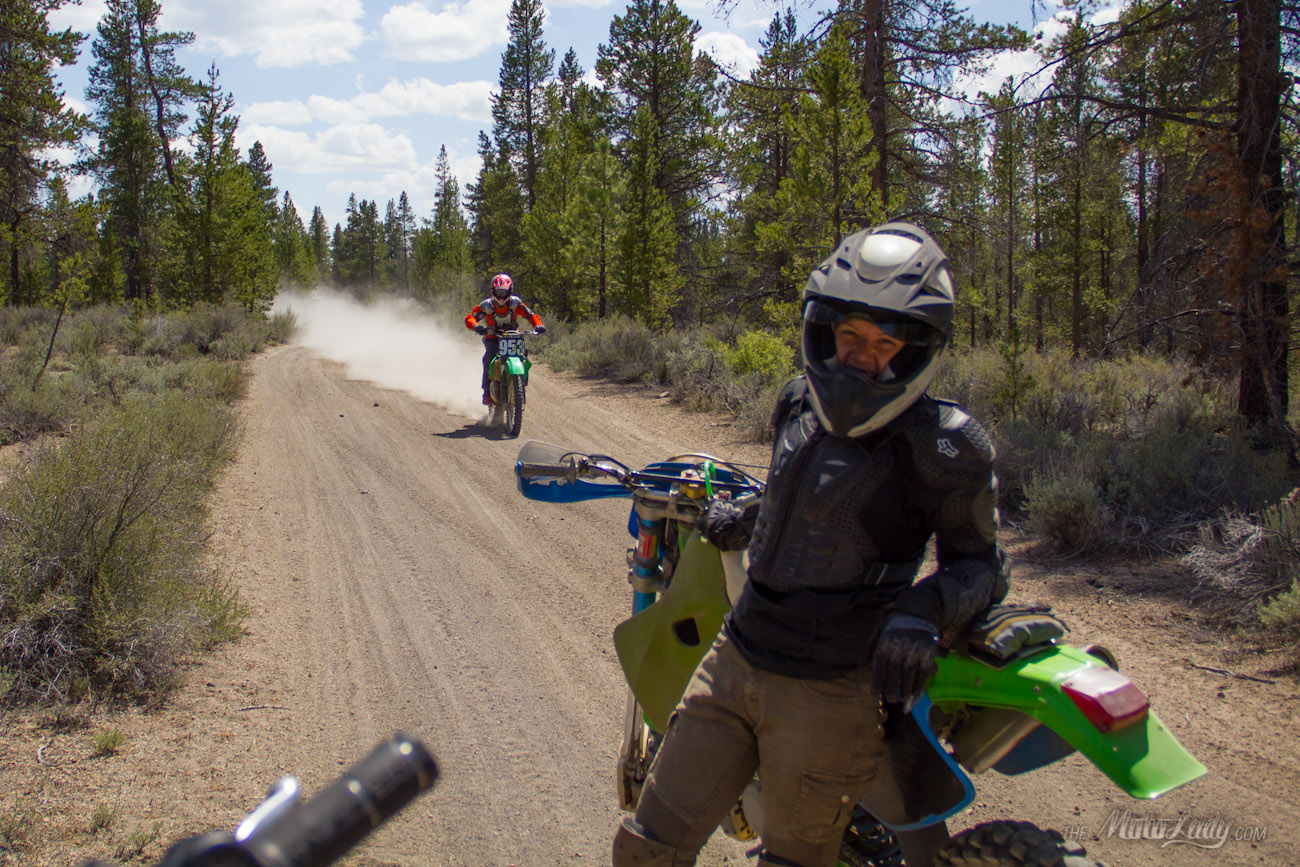 Working on a video with MotoGeo for the AMA's Get Women Riding Campaign, and then landing a cover on American Motorcyclist Magazine!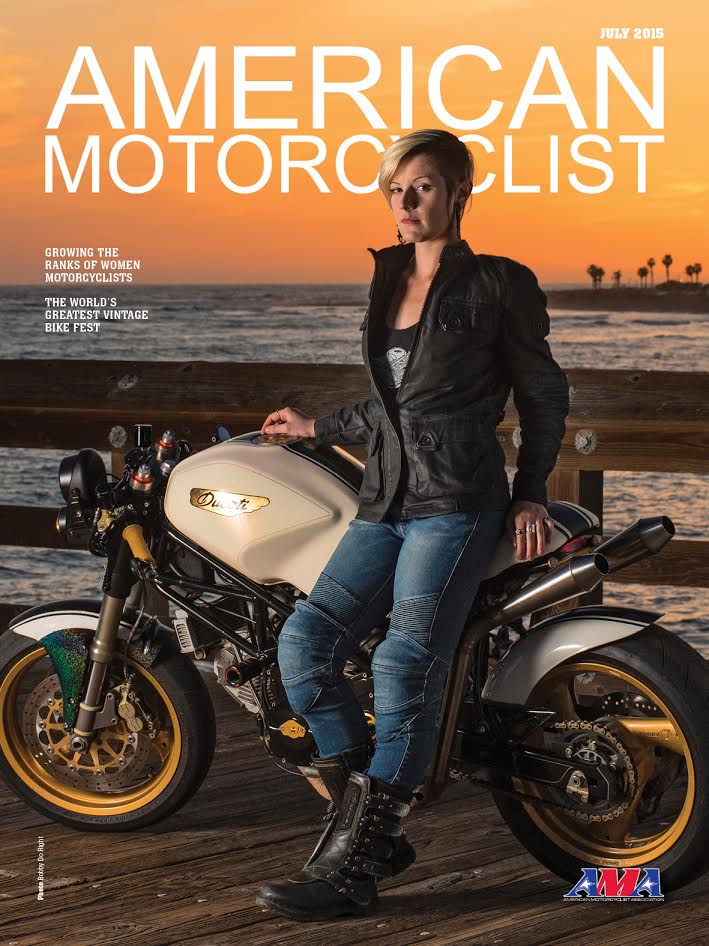 Working with Motorcyclist Magazine for the Scrambler Ducati feature and photo gallery. You can now read the full article on MotorcyclistOnline.com.
Attending the Pacific Northwest based DreamRoll women's motorcycle campout on the MotoGuzzi V7.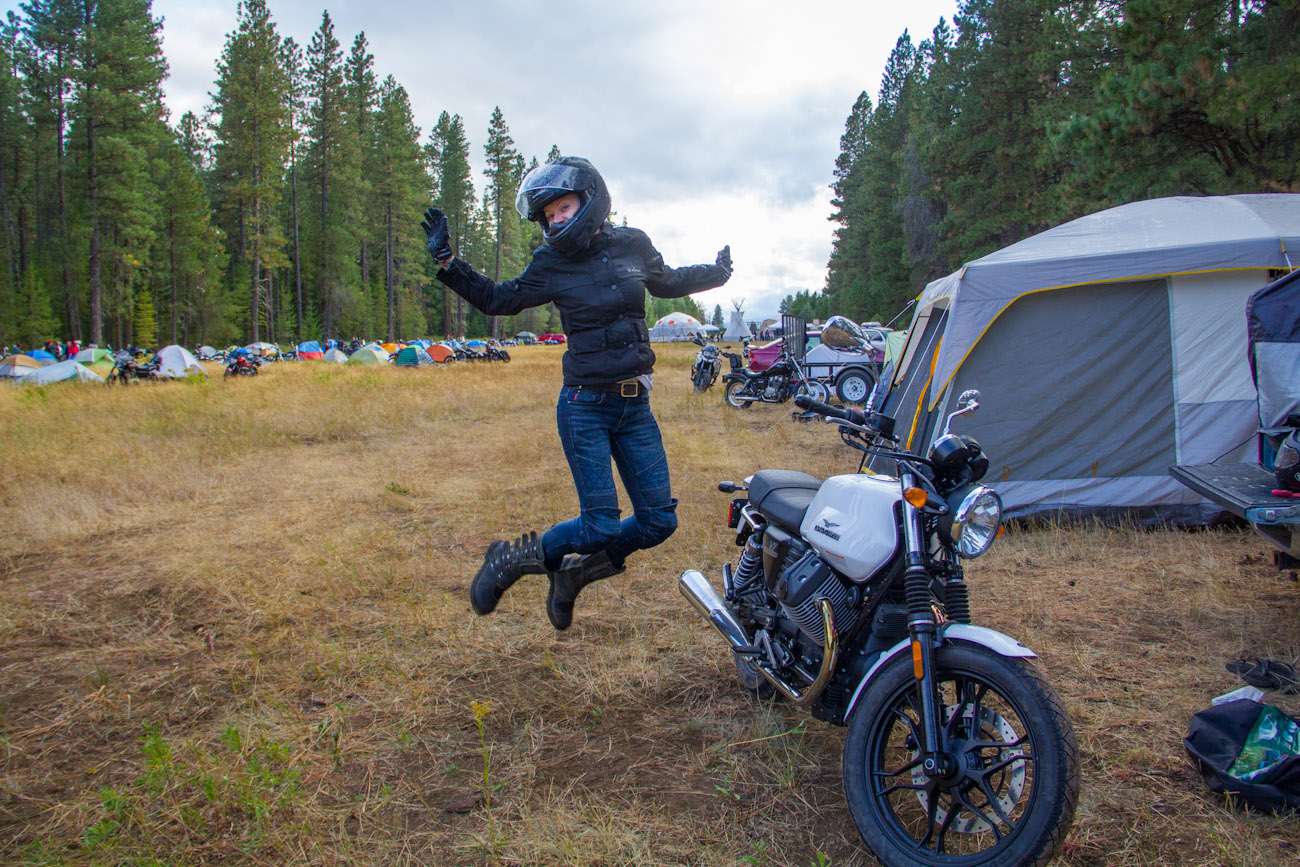 Being one of the judges for Black Lightning Motorcycle Cafe's MotoEnvy motorcycle show in Eureka, California.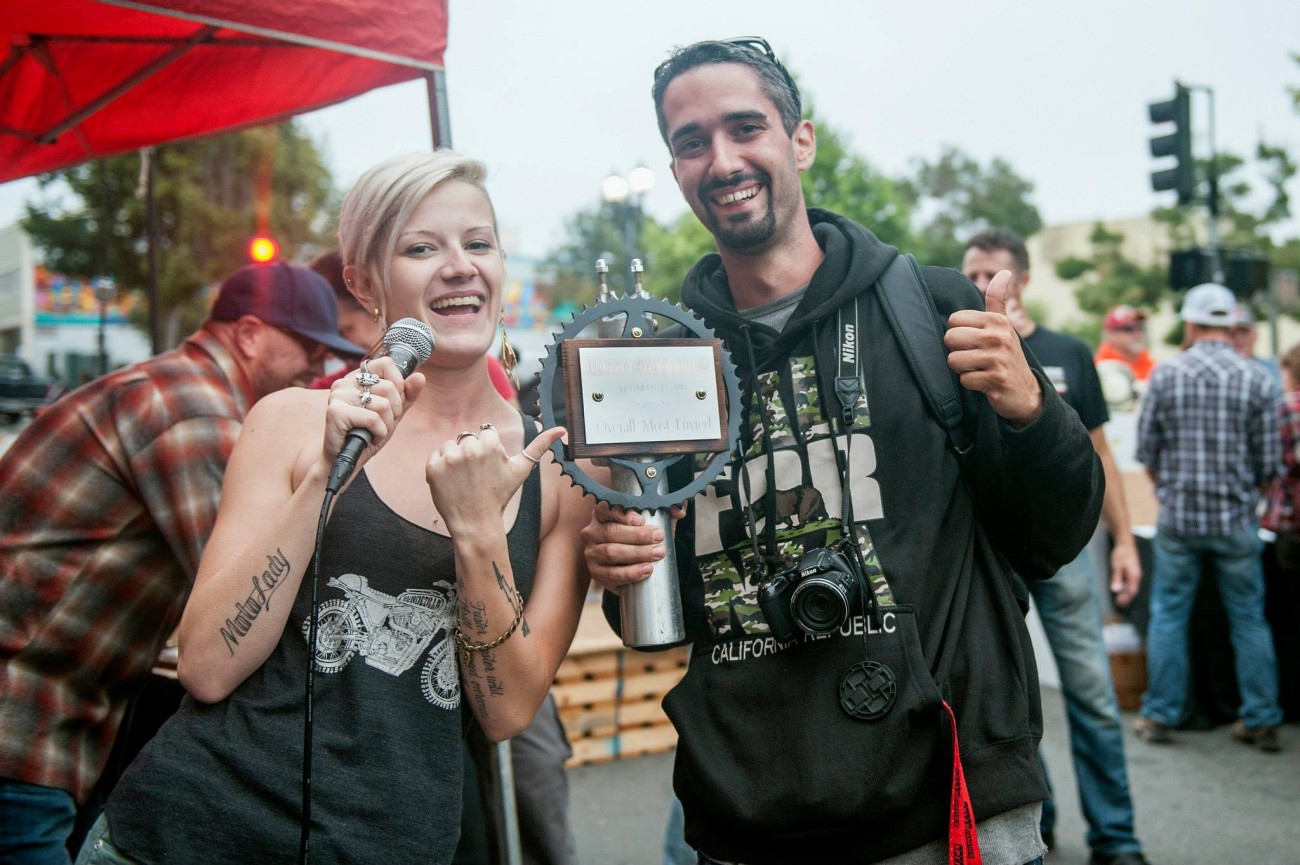 Barber Vintage Festival– all of it.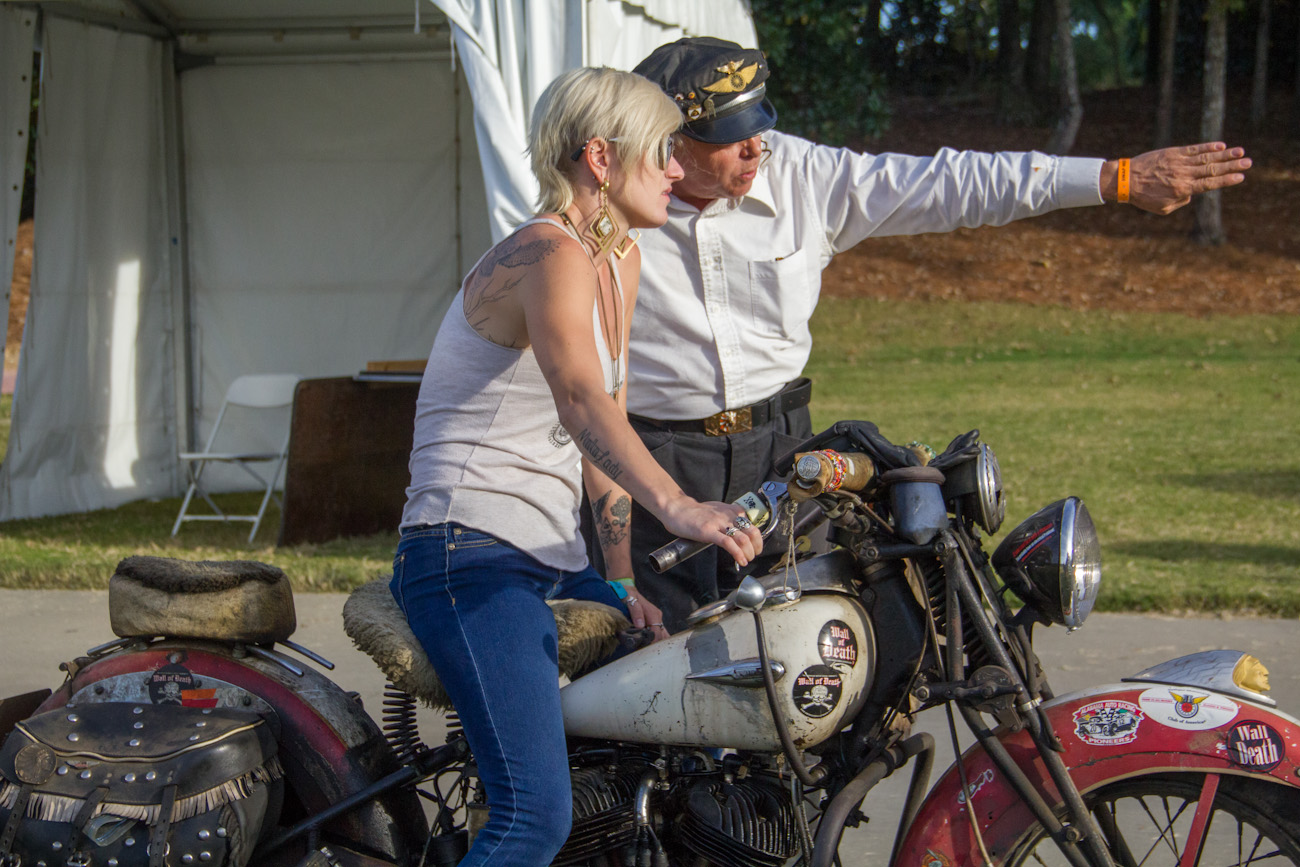 The liter Bike Road Test with Motorcyclist Magazine… this is the sort of stuff I've always wanted to do.
Flying to Vegas with Indian Motorcycles and riding the new Scout60.
Attending Jason Pridmore's STAR Motorcycle School with Dainese alongside some amazing people including Anna from Red Spade Racing, Leticia Cline, and Adey from Adeysworld.
Thanks for reading along and helping make all this possible. <3
"Life should not be a journey to the grave with the intention of arriving safely in a pretty and well preserved body, but rather to skid in broadside in a cloud of smoke, thoroughly used up, totally worn out, and loudly proclaiming 'Wow! What a Ride!'" – Hunter S Thompson
related:
Posted on January 14, 2016 in Blog, News & Features by Alicia Mariah Elfving