Motorcycle Romance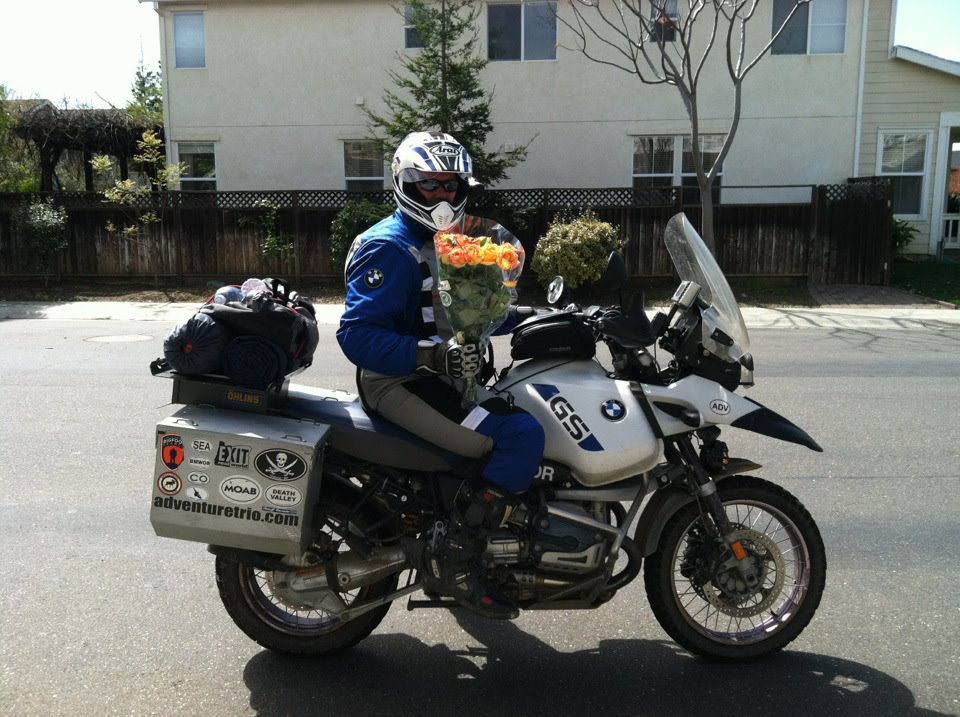 "Who says you can't surprise your wife with flowers while on two wheels?" Terry surprised his lady Sandy with some motorcycle romance- I thought this was a perfect follow up for the post yesterday, 10 Reasons You Should Date A Motorcyclist.
Terry, Sandy, and Jack Borden (their son) run an awesome adventure motorcycling blog called Adventure Trio (website).

MotoLadies unite! Hannah Johnson, me, and Janell Mattson outside MotoCorsa. We're holding the book "Chicks on Bikes" by Christina Shook.
Posted on December 12, 2013 in Motorcycles by Alicia Mariah Elfving