Review: Fly Racing Coolpro II Ladies Jacket
The Fly Racing Coolpro II ladies jacket is a summer jacket made entirely of mesh, with a windbreaker/water resistant zip-out liner. It's a great basic piece of gear, perfect for those super warm days, hot climates, and areas with moody warm weather. It comes in both black and grey/white colorways, and includes removable CE approved elbow and shoulder armor.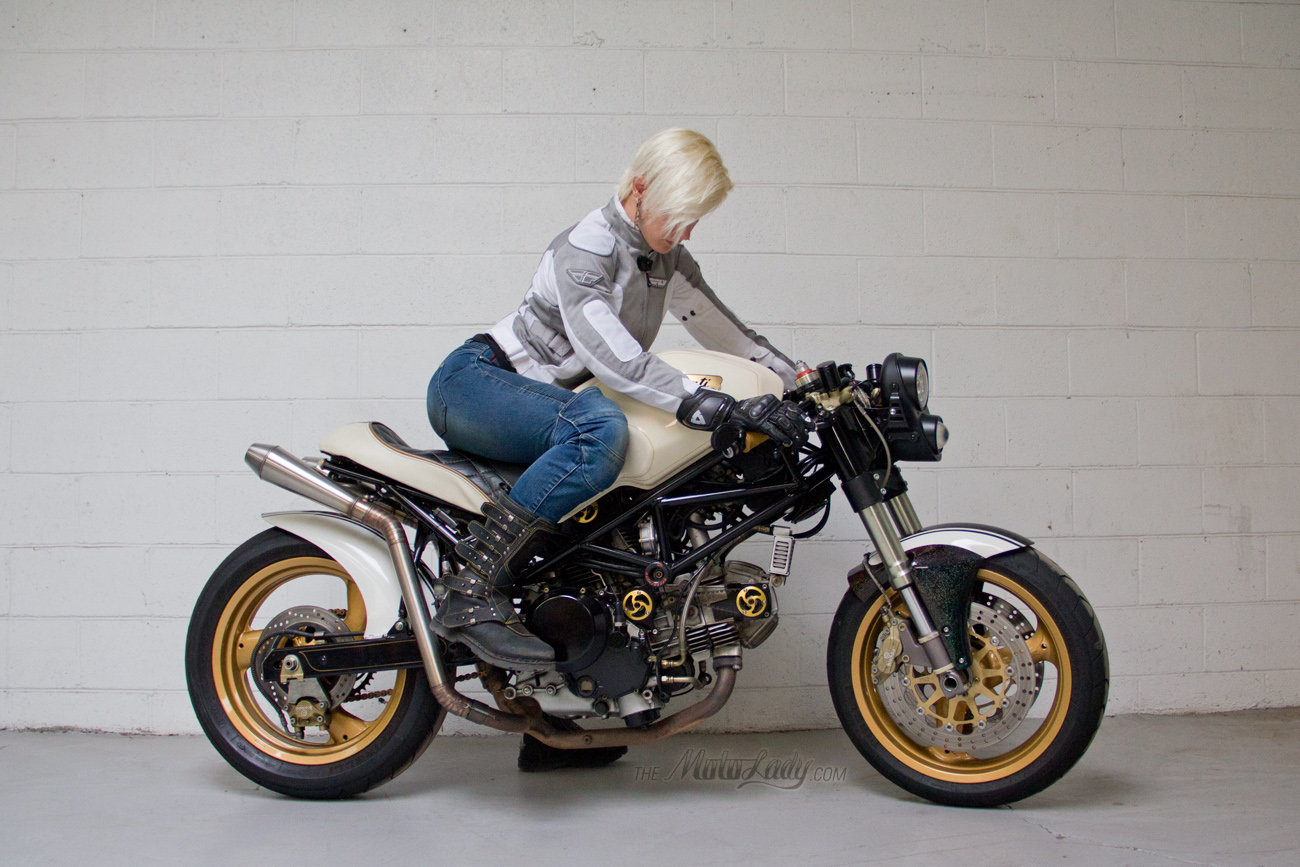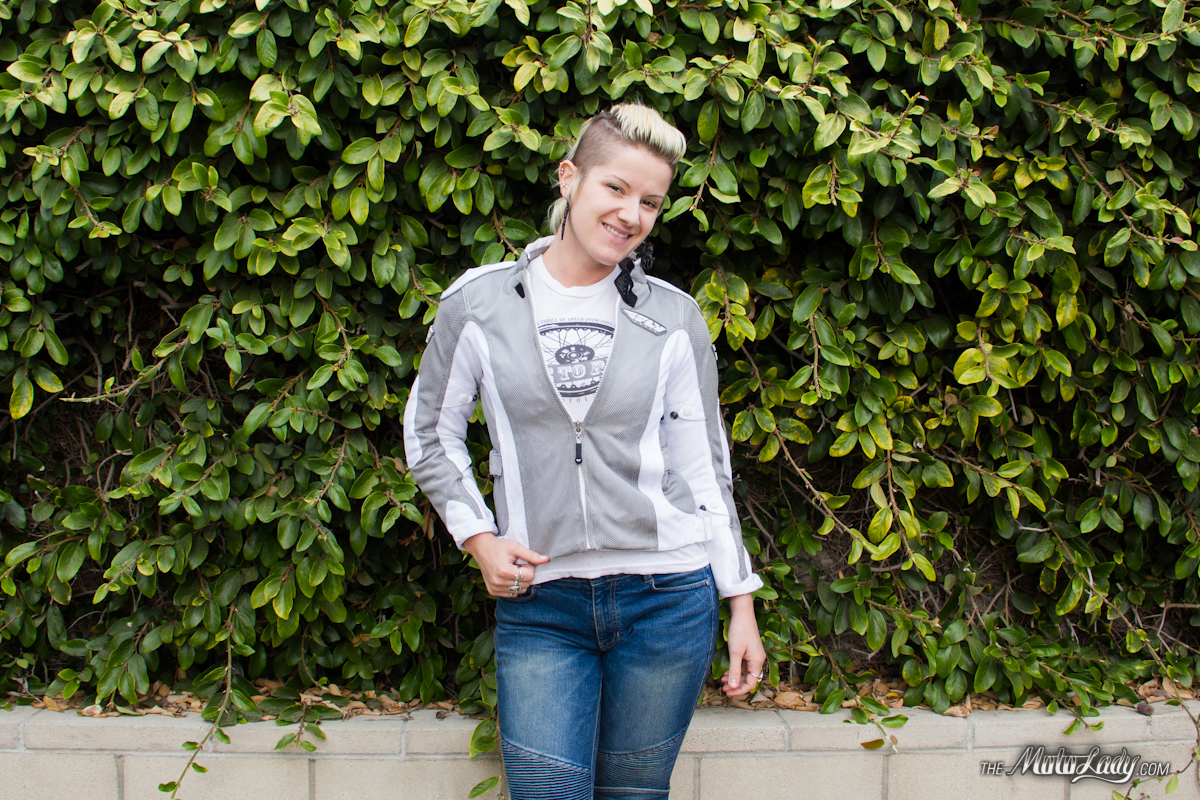 Now, generally my gear radar is tuned mostly to brands such as Icon 1000, Dainese, Rev'It… but when Kiara of Motorcycle House wrote me asking if I would review a Fly Racing jacket for them, I figured it would be the perfect opportunity to introduce a totally functional, and good looking product that might be a little softer on wallets. You don't have to be a new rider to wear this jacket, it's really a great option for folks who only have a short burst of hot weather in their riding season that would require such a mesh jacket. At $125, you won't feel bad for buying it and only wearing it a couple months a year. Being thrifty is a good thing- being cheap is not. Some jackets are poorly made and I wouldn't want to ride in even if they were free- this one is rather nice. My hometown Portland is a perfect example of that- rainy most of the year, hot hot hot for about a month of summer… sometimes with random bouts rain. The water resistant liner acts as a windbreaker and protection from random sprinklestorms.
| | |
| --- | --- |
| | |
Multiple adjustment straps positioned all over the jacket means it won't make you look like you're wearing a bag. The hip and waist feature velco tightening and expansion straps, the arms feature two tabs on each arm with three heavy duty button snaps for narrowing the sleeves, and the cuffs and neck feature cross closure tabs- velcro on the neck and button snaps on the cuffs.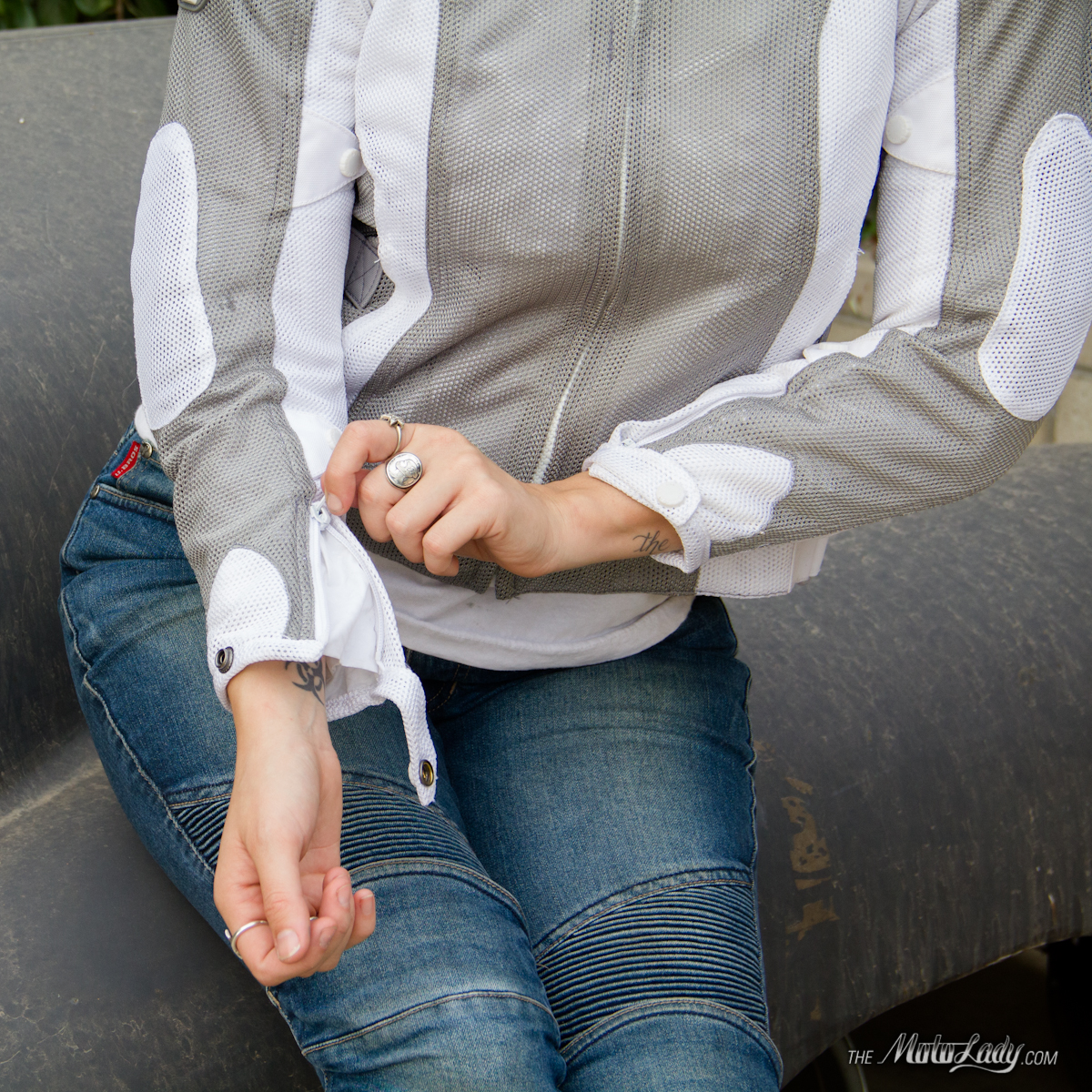 The included armor in the elbows and shoulders is a hard compound CE approved armor that can be removed for cleaning the jacket. The jacket comes with a foam "comfort pad" insert in the back, which can also be removed and swapped for a D3O or hard protective armor insert.
Three pockets, two zippered outer, and one inner chest pocket.
To give you an idea of sizing, I'm wearing an extra small- I'm 5'7″ and about 135lbs. There's not a ton of extra room in the chest, so if you're busty… size up. The arms are a little short for me, but I also encounter this issue with almost every jacket I've ever worn- motorcycle jacket or not. Not to mention I've got long arms for my height, as well as broad shoulders. The position of this jacket is definitely best suited for a bent over riding position, and for folks with longer arms should be paired with gauntlet gloves.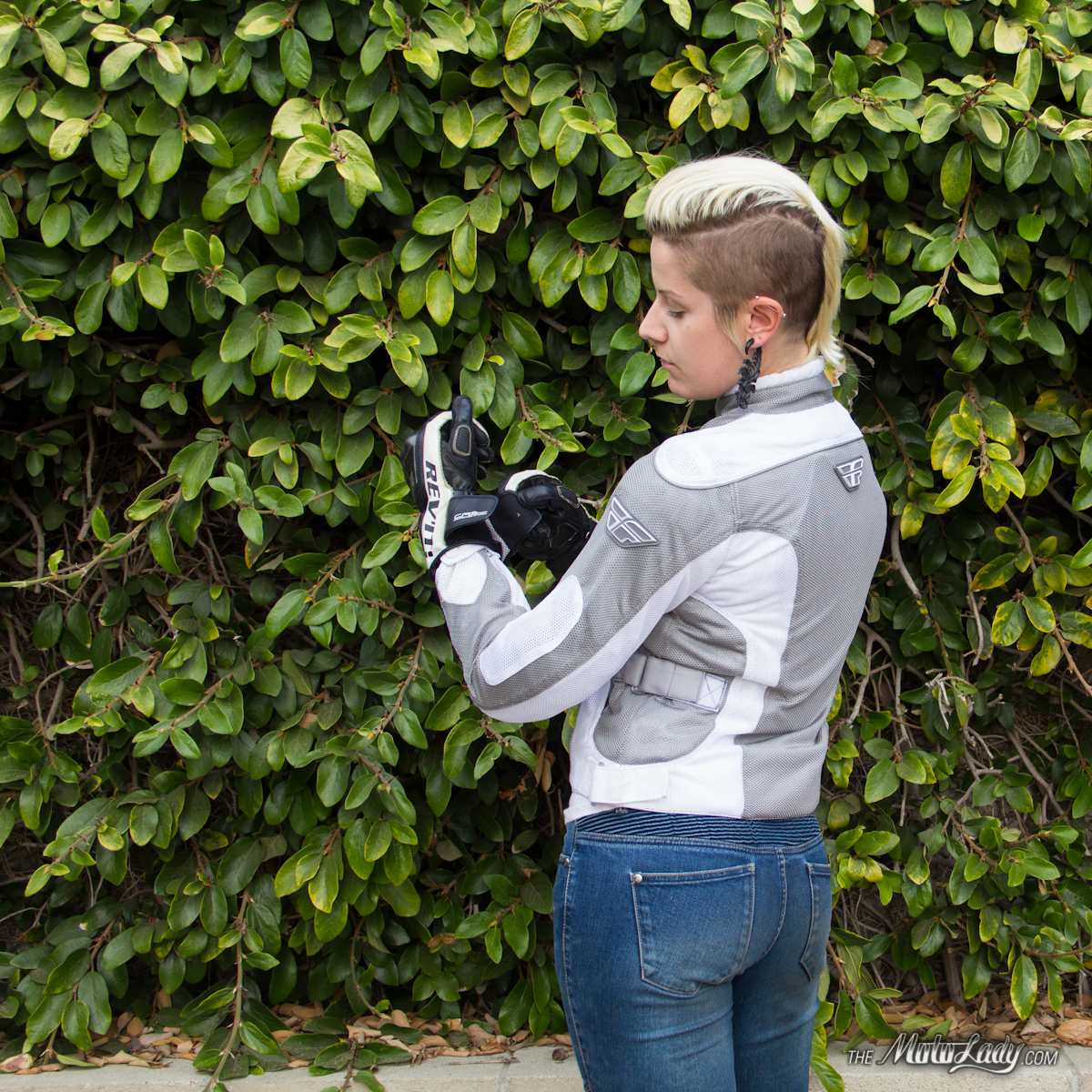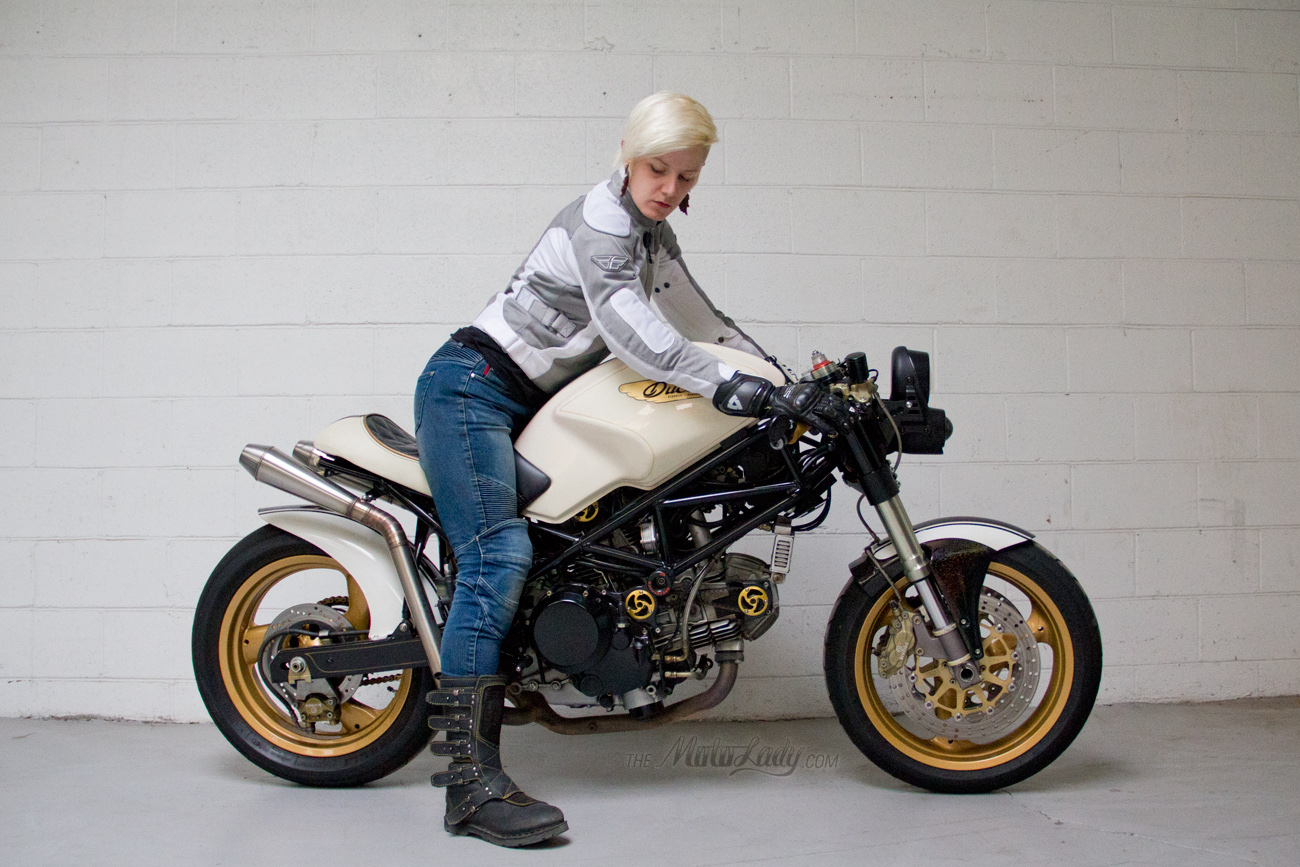 Operating out of Ventura, CA, this jacket has been pretty awesome for the weather here. During the morning and evening it gets a little bit colder as the beachy clouds roll in and wind picks up from the coast, the liner is so perfect for the slight temperature change and keeps me from getting the shivers on my way back from a ride out in the mountains. For a $125, this jacket would be a great addition to any lady riders gear closet, guilt free because it's a great deal. It doesn't have many down sides, as a mesh warm weather riding jacket is does it's job well. Though one thing I noticed is that descriptions of the jacket say it has an 8″ zipper for attaching to riding pants- it doesn't. It has a strap with a security button you could maybe loop through a belt buckle? No idea. It's also a shorter cut- meant for wearing with higher pants. If you don't wear riding pants, or don't like wind down your buttcrack, you may want to re-think.
One thing to remember, though… mesh materials do not have the same abrasion resistance as leather, engineered textiles and the like.
Gear Breakdown:

Women's Motorcycle Show photo booth gallery from Julio Bustamante is here!
Posted on August 6, 2014 in Blog, Gear & Gizmos by Alicia Mariah Elfving
One Comment

for "Review: Fly Racing Coolpro II Ladies Jacket"