Free Soul Helmet Art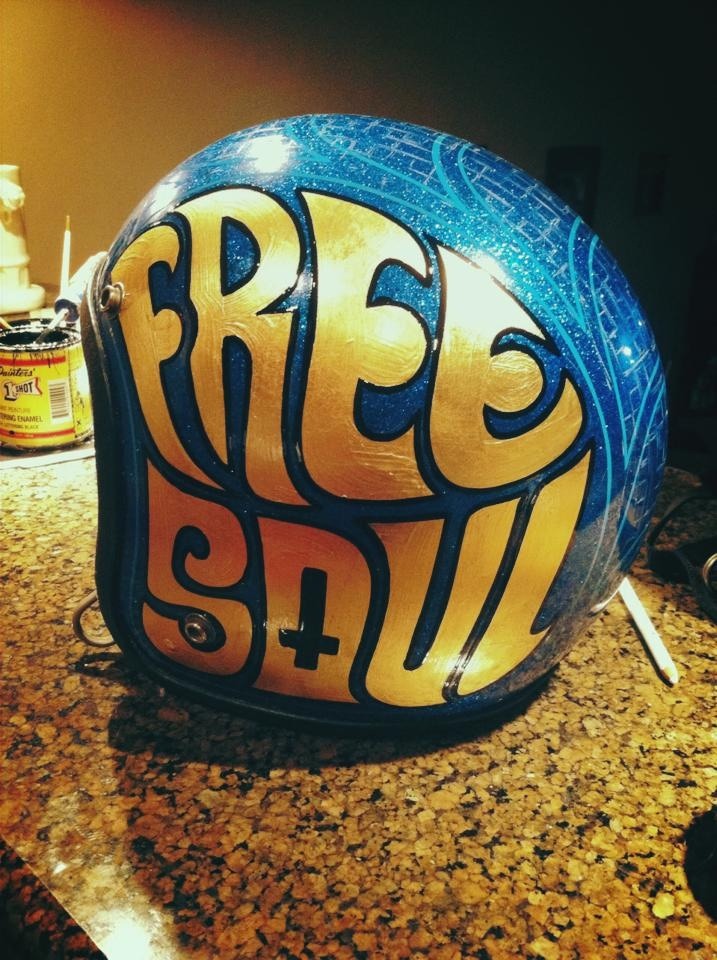 Free Soul helmet art by Jeff Wolf.
Sneak preview of the awesome vintage helmet with custom "Free Soul" 1shot/pinstriping artwork by Jeff Wolf of Wolf Designs you can win in the raffle at the MotoLady Three Year Anniversary Party.
Be there Saturday January 25th, 7-10p at Deus Emporium in Venice Beach, CA. BBQ, booze, bikes, live music, and epic prizes. (More info.)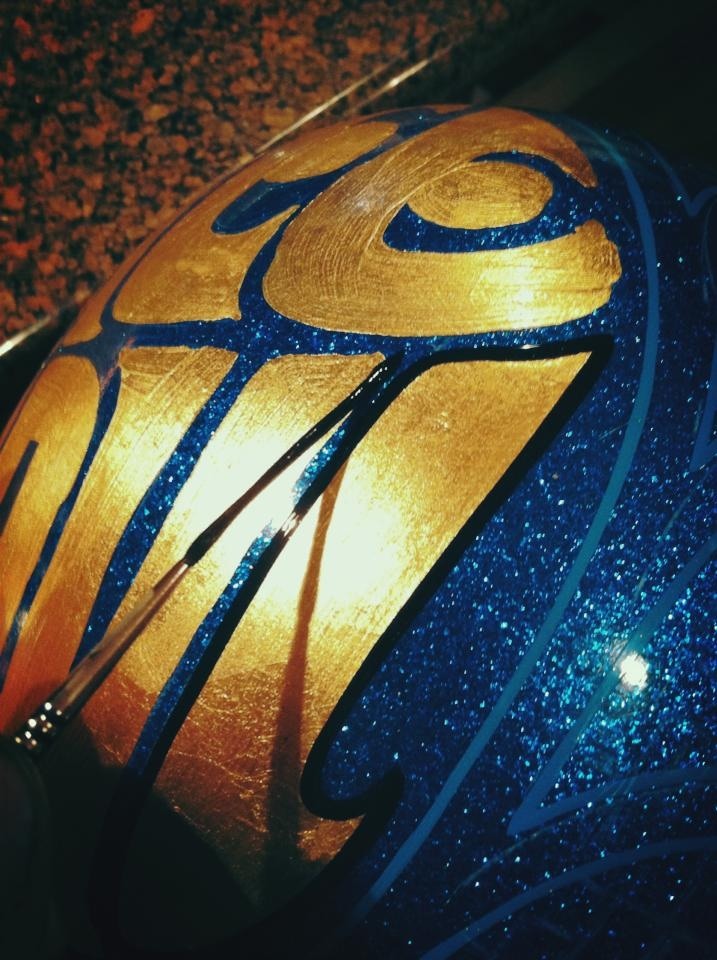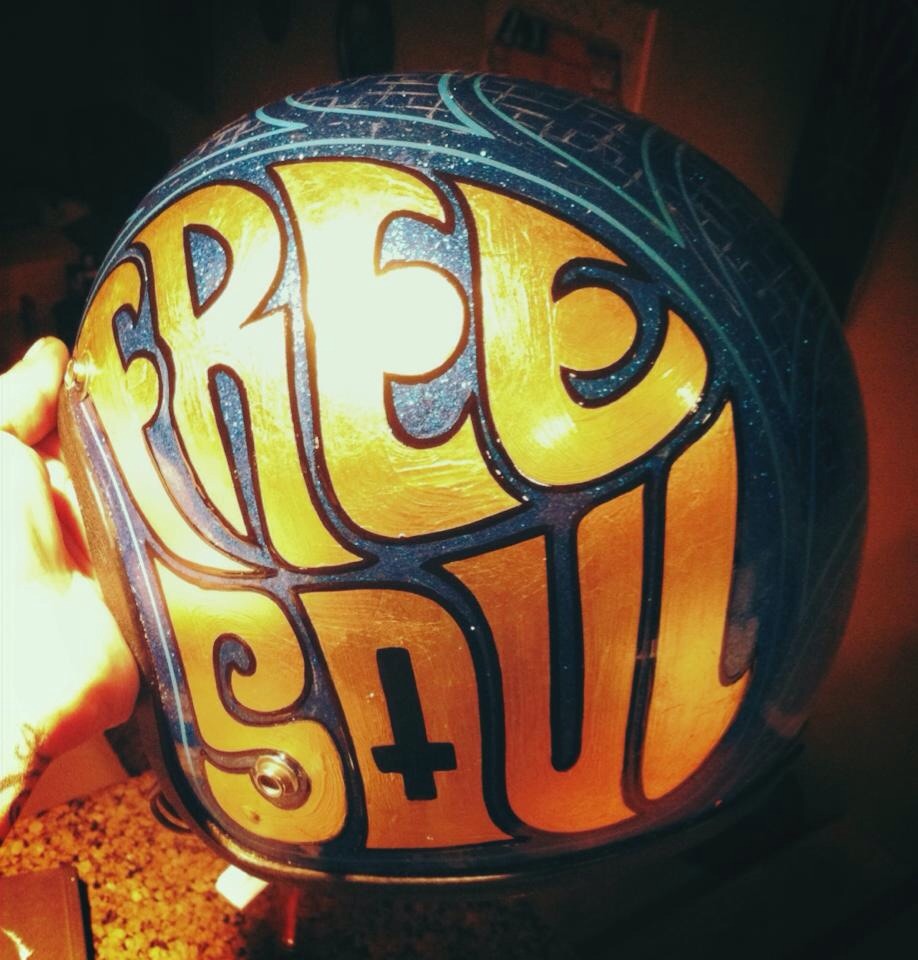 Twenty previously unreleased photos with the MotoLady built custom Ducati Monster by the incredibly talented photographer Jimmy Ban!
Tags: 1shot, 3/4 helmet, art, custom, event, free soul, helmet, jeff wolf, metal flake, ml three year, motorcycle, motorcycles, pinstriping, raffle, vintage, wolf designs
Posted on January 13, 2014 in Art, Blog by Alicia Mariah Elfving