Julia in the MotoLady Gasmask Bandana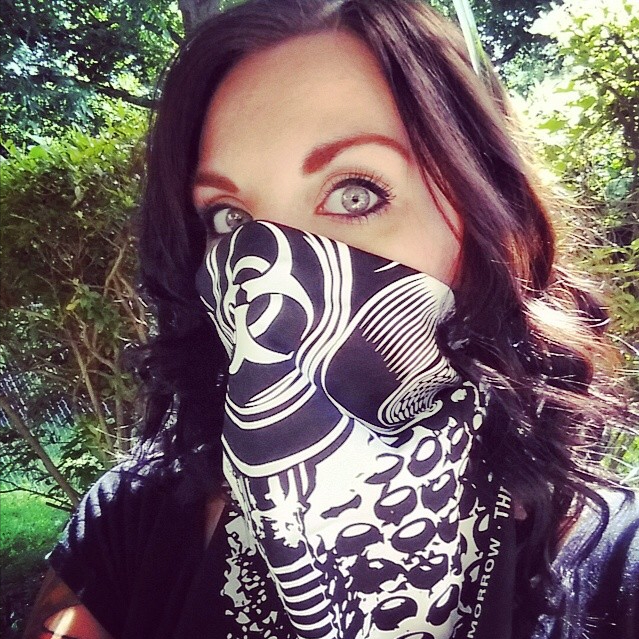 Julia sporting her new MotoLady Gasmask Bandana! Can't help but love those piercing blue eyes!
The bandanas have a full gasmask print and fold over like so, my personal favorite part is the text on the side, "Ride like there's no tomorrow!" They're the longest standing item in the MotoLady swag collection at the moment, and I still have a couple left. Email me if you want one! alicia@themotolady.com

Video, photo gallery, and party breakdown from the third annual Women's Motorcycle Show is here!
Posted on July 3, 2014 in Blog, MotoLadies by Alicia Mariah Elfving