FSK Burnout for WME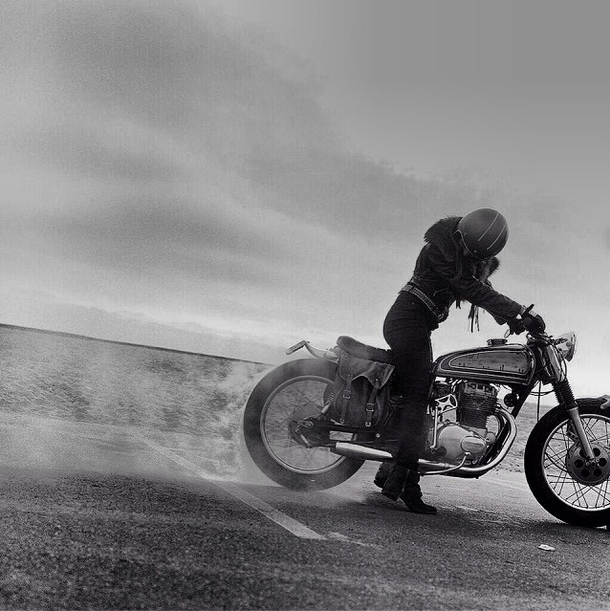 Love this sort-of behind the scenes photo of Cindy DuLong (of FashionSerialKiller) by Lanakila MacNaughton for the Women's Moto Exhibit.
Cindy posted it to her instagram @fashionserialkiller with the comment, "First time is always frightening, JD taught me and he is holding the front wheel, ha!" More proof that we all start somewhere, and just trying/doing is what makes you a bad ass!
And I mean, who doesn't love burnouts?

Hello from Honda HQ in Torrance, CA! The Rebel gets it's 500 mile service, and I get a tour.
Posted on October 24, 2013 in MotoLadies by Alicia Mariah Elfving