Gloria Tramontin Struck by David Uhl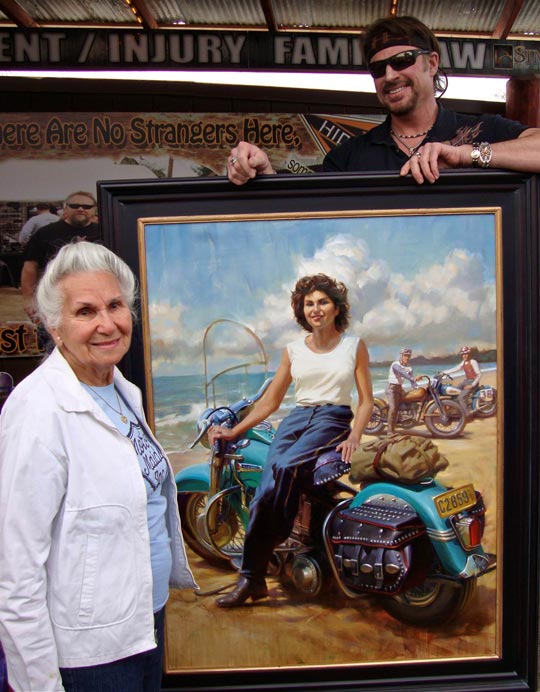 David Uhl's Tribute to Gloria Tramontin, a wonderful motolady who has been paving the way for the rest of us for 69 years.
"She is 86, has done 69 years of riding in the US and abroad. She is our female hero, an inspiration for all bikers on and off her bike and a remarkable lady inside. She started riding at age 16, and since then she has always been and is still is a long distance rider who set all standards not only for women riders but for all bikers. She is a member of the Sturgis Hall Of Fame, one of the first in 1946 to have joined 'Motor Maids'."
Submission from Ashley Benson | Read more at CyrilHuzeBlog.com »

Hello from Honda HQ in Torrance, CA! The Rebel gets it's 500 mile service, and I get a tour.
Posted on January 19, 2012 in Art, MotoLadies, News & Features by Alicia Mariah Elfving