GSXR Love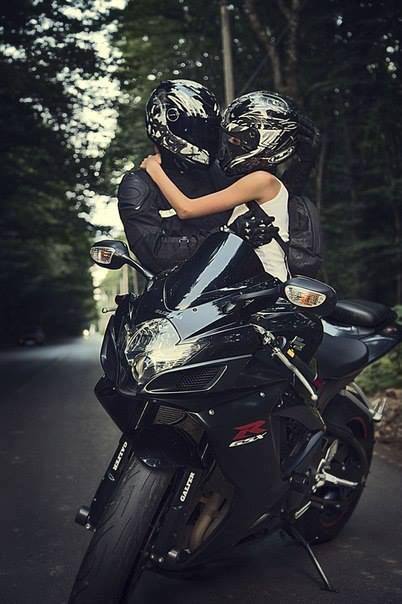 GSXR love- a couple embraces, staring at each other through their visors. They clearly know that the view is always better from inside a helmet. Ah, motorcycle romance.
If you have information on the original source of this image, please let me know.
The best instance of an un-memed image was on BikerTube facebook, but has no source. Thanks!

Twenty previously unreleased photos with the MotoLady built custom Ducati Monster by the incredibly talented photographer Jimmy Ban!
Posted on September 23, 2013 in Motorcycles by Alicia Mariah Elfving