GT Moto Launches New Apparel Line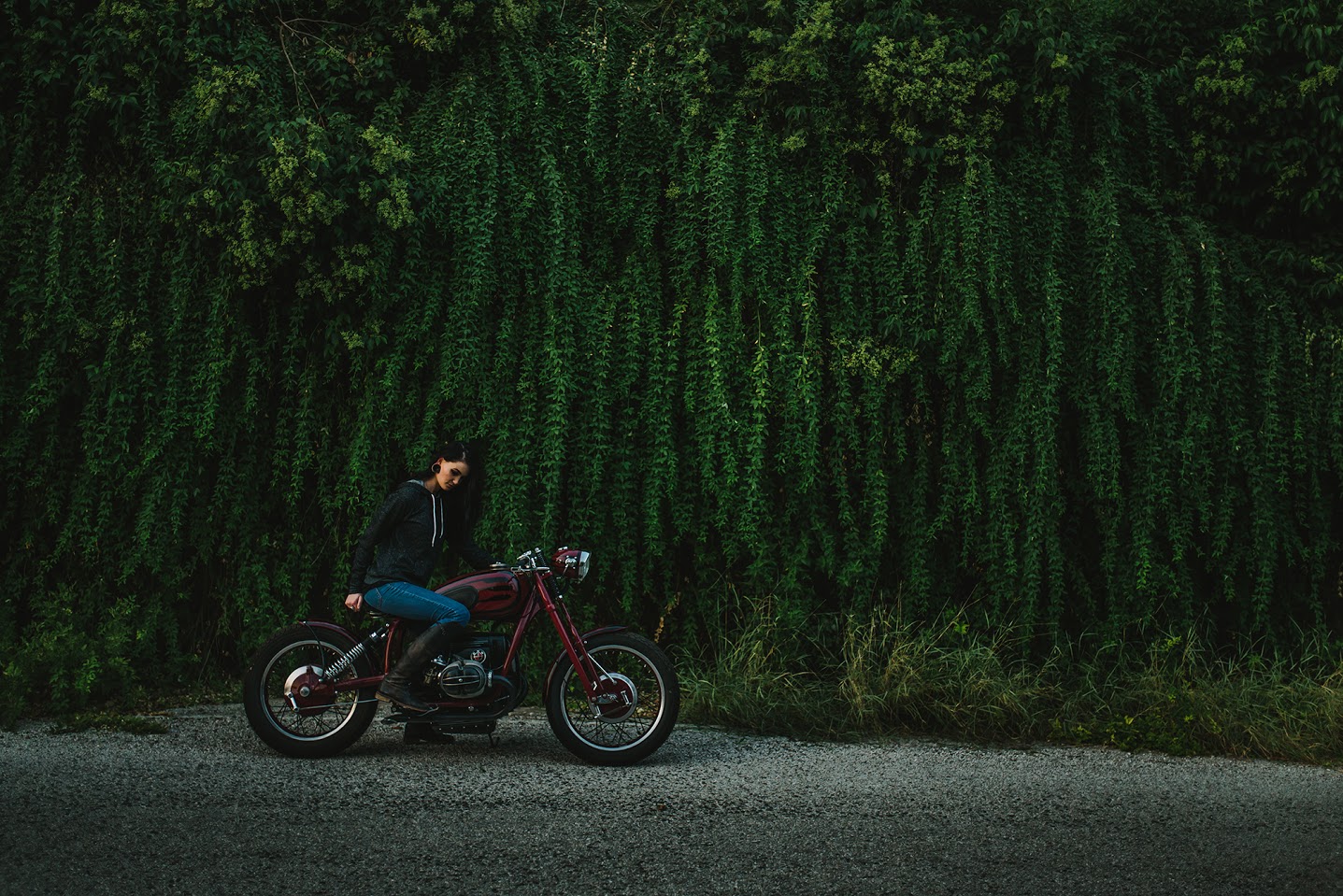 GT Moto, in Plano Texas, was founded by Sofi Tsingos with the help of her father George.
Sofi and George build custom motorcycles, parts, and cars. Sofi is an awesome welder, rider, and big time philanthropist. A portion of all profits go to charitable organizations searching and benefiting Cancer research. Last year, one of Sofi's motorcycle builds was raffled off, making it possible for her to donate $16,400 to St. Judes.
Recently, Sofi got together with photographer Brandon LaJoie to shoot the new GT Moto apparel line. They took two of their beautiful builds out to Lake Travis in Austin, and let model Michelle Powers work her magic with the camera. Michelle got her motorcycle license recently and is on the search for a bike of her own.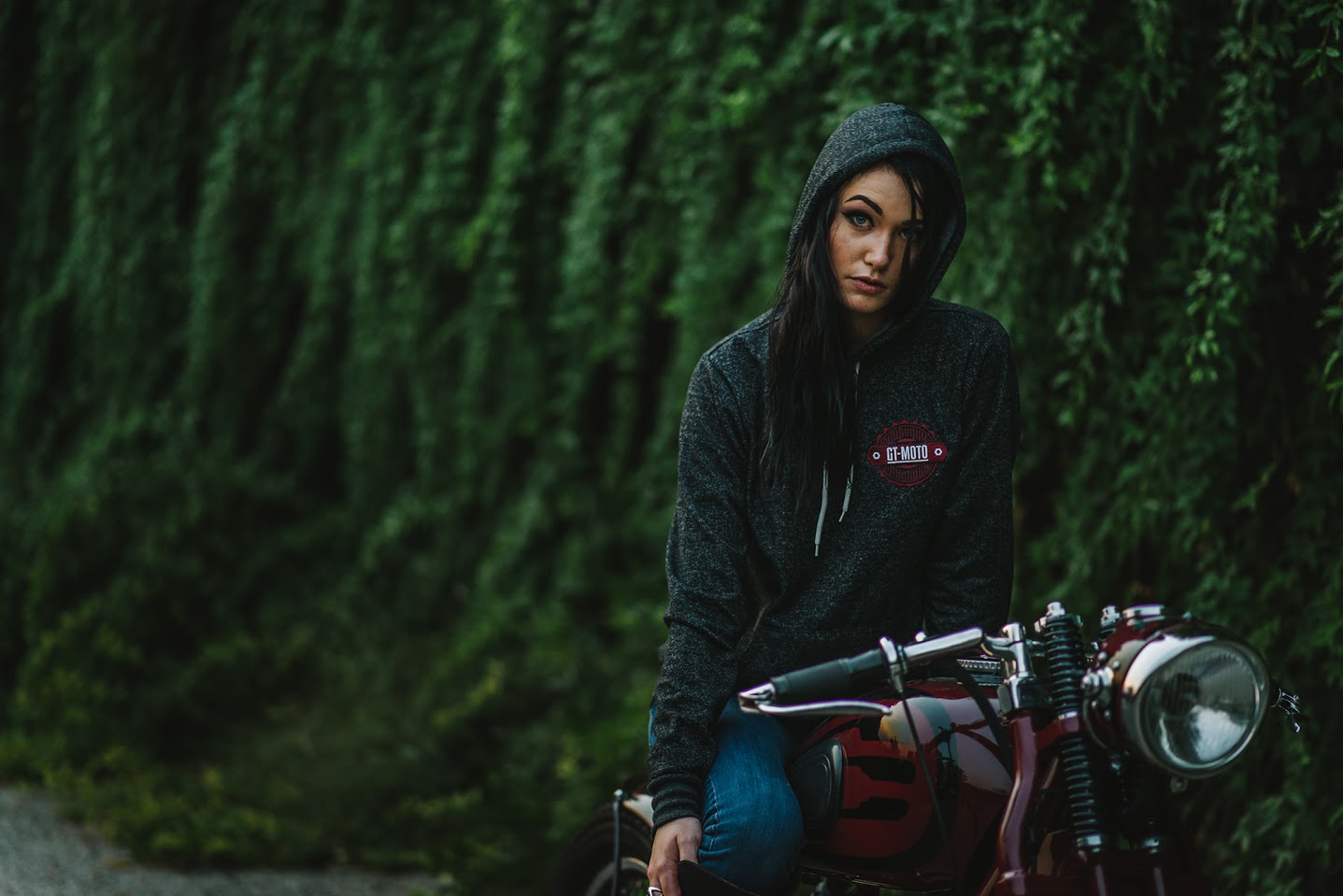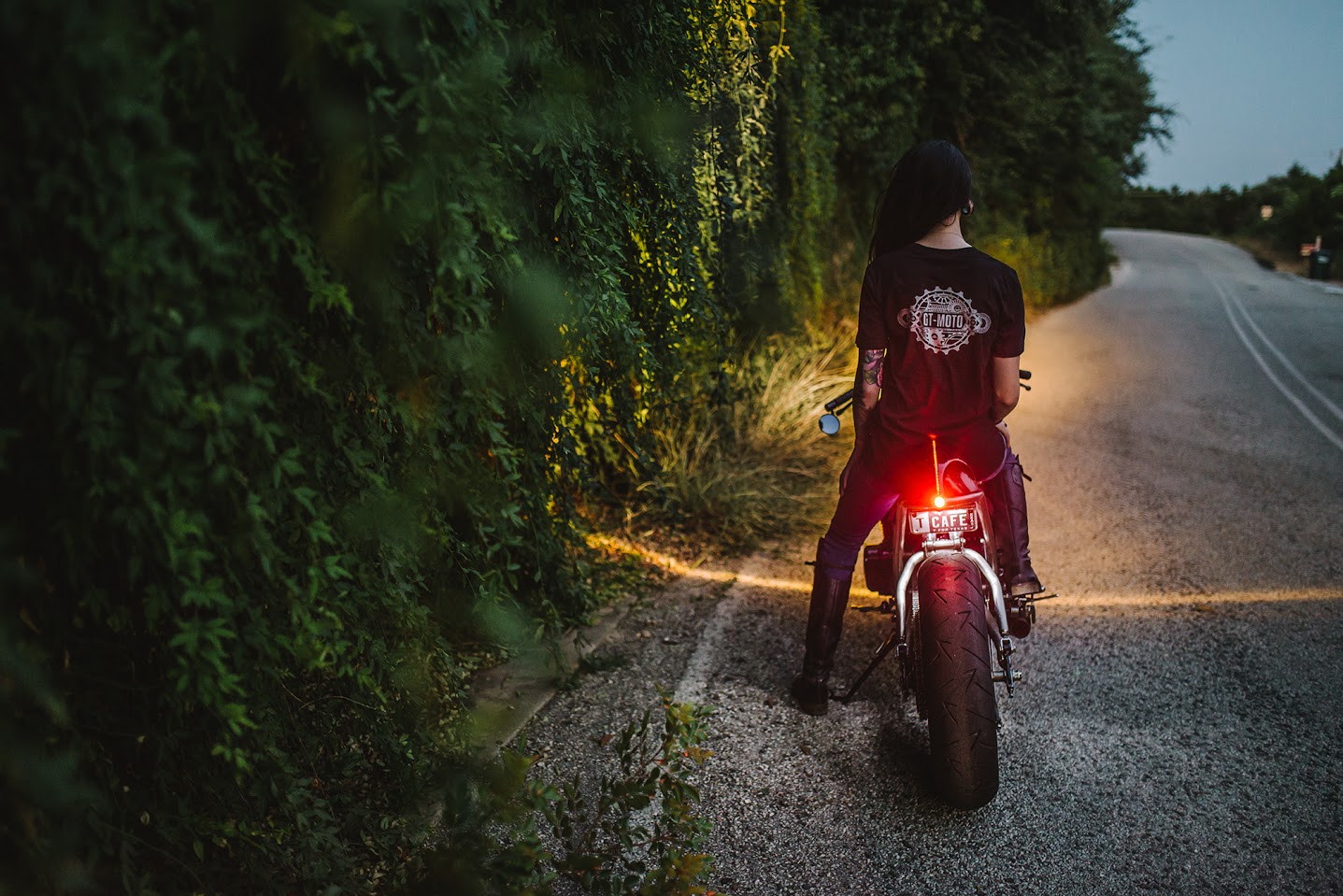 This tank is one of my favorites, with the Marianne Faithful-esque design with ode to the old 'Girl On A Motorcycle' movie from 1968.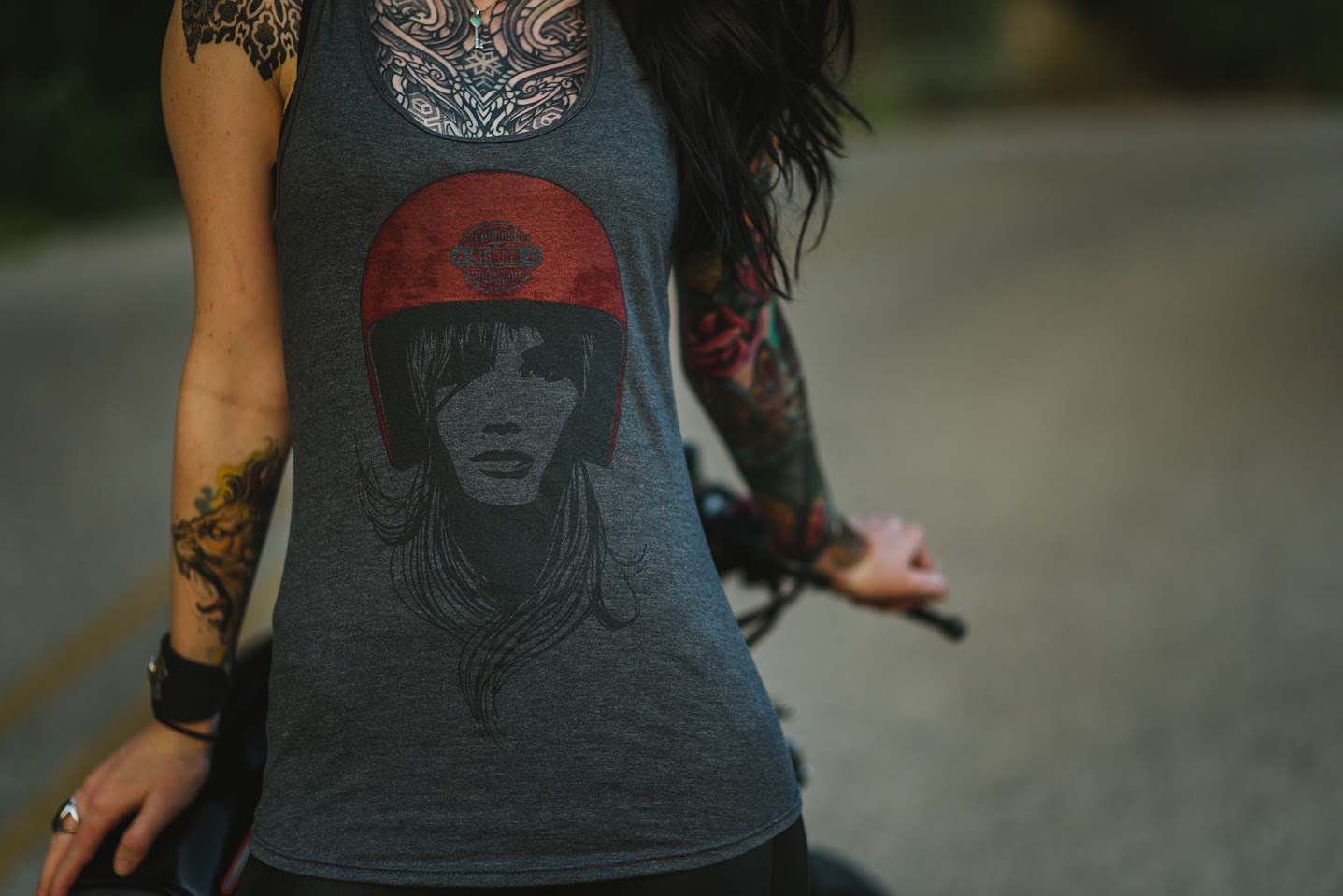 You can see from the behind the scenes photos, Sofi is a super fun and sweet person to hang out with.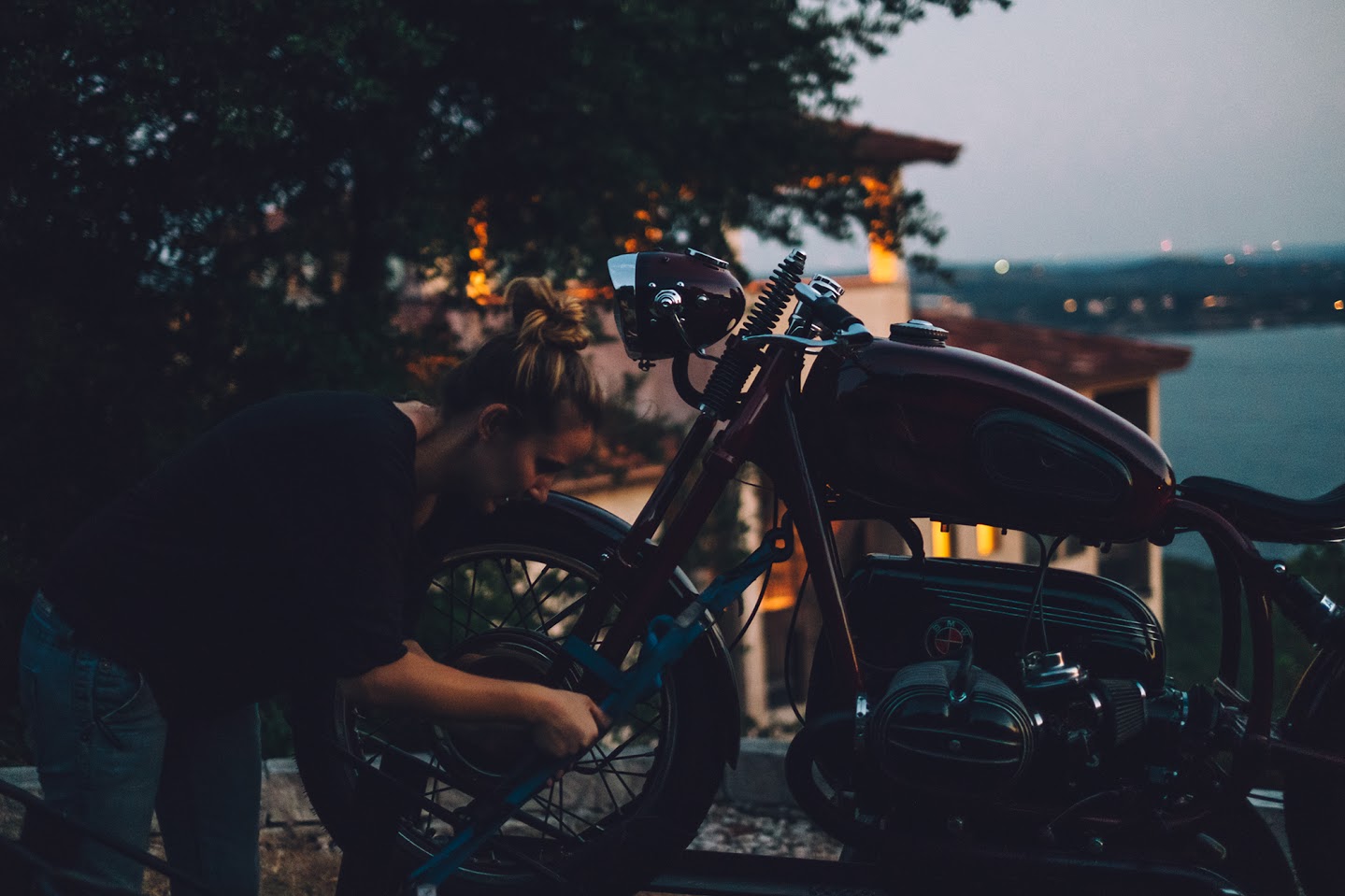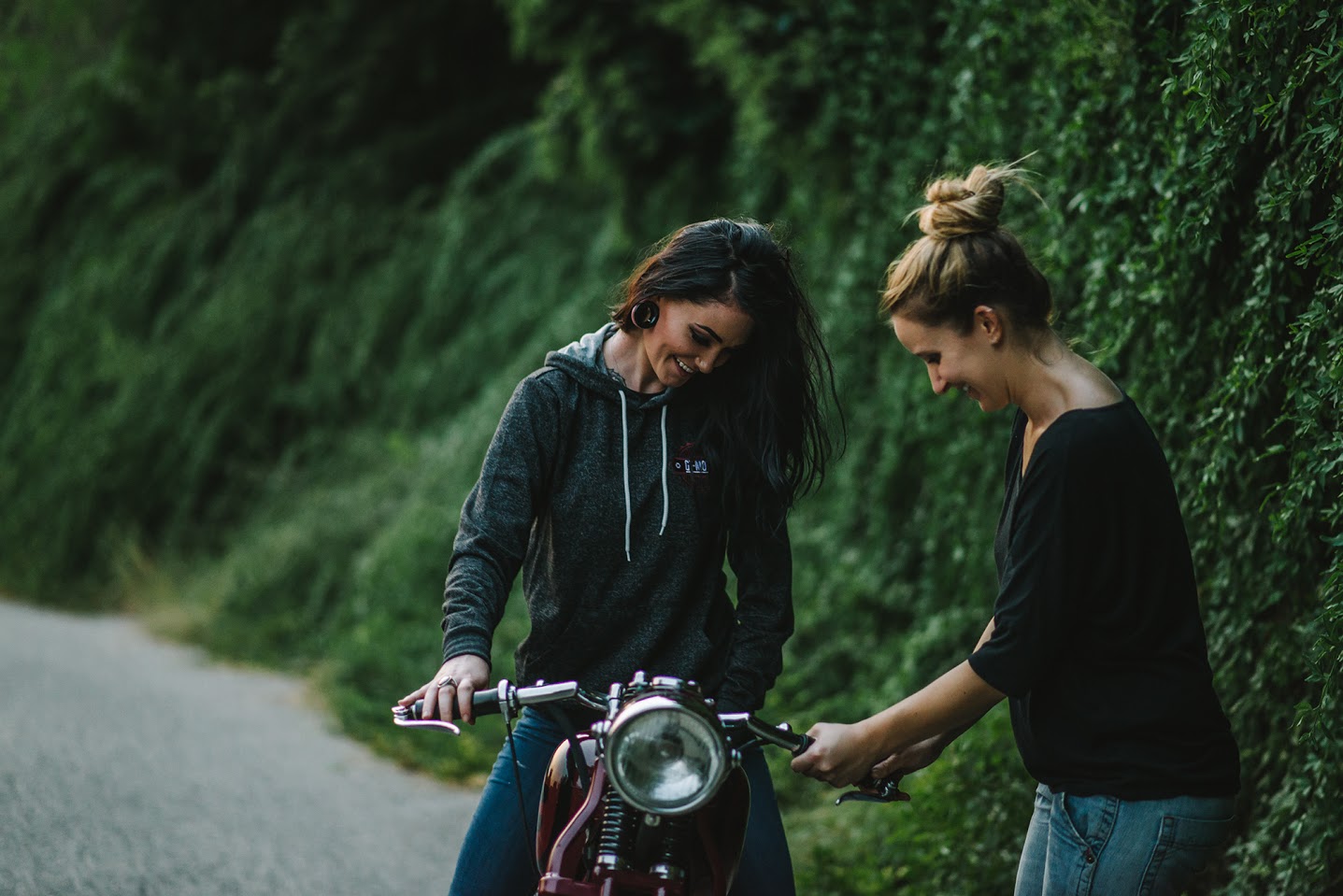 If you like the goods and what they stand for, go check out the GT Moto shop and treat yoself (or someone else).
Photographs copyright Brandon LaJoie for GT Moto 2015.
related: 

Video, photo gallery, and party breakdown from the third annual Women's Motorcycle Show is here!
Posted on August 19, 2015 in Fashion, News & Features by Alicia Mariah Elfving
One Comment

for "GT Moto Launches New Apparel Line"