The Sofi Tsingos GT Moto CB550 Is for Sale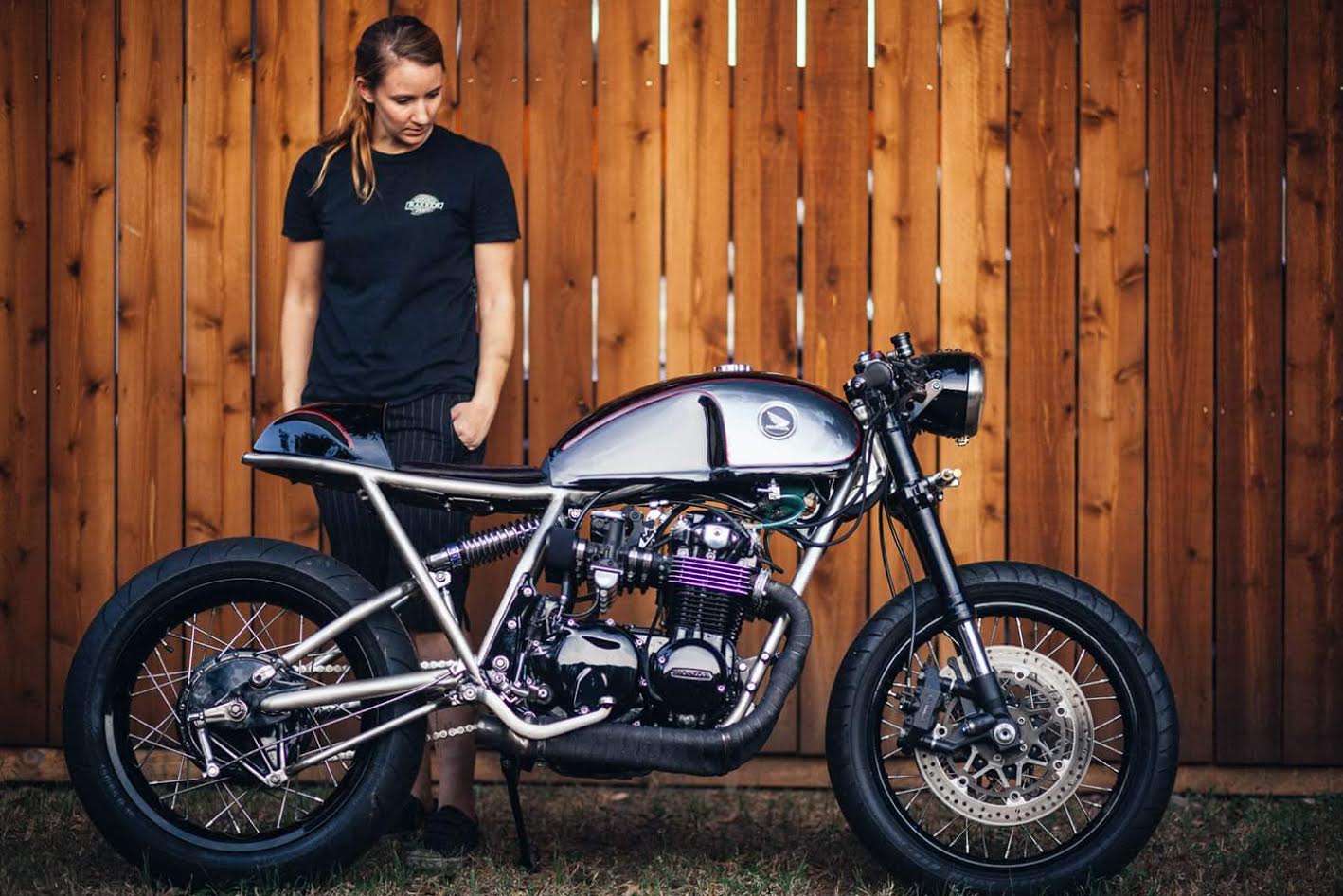 Sofi Tsingos of GT Moto is selling the custom Honda CB550 cafe racer she built.
Bike advertisements aren't usually the type of stuff posted on the motolady site, but Sofi is a MotoLady ambassador, friend, and was 2014's MotoLady of the year. This is her personal ride, she built it, and now she has to unfortunately sell it. She's asking $15,000 for this rolling, riding, bad ass work of art. A portion of the selling price will be going to charity, as all of GT Moto's sales do. I've ridden it myself– it felt solid, rode wonderfully, and stopped great! I LOVED IT- all the visuals of a vintage bike without the mechanic trouble of one. The Honda has some serious pedigree behind it, too- Bad Kids Go 2 Hell 2 (movie), Tank Moto Magazine, Leatherman commercial, Return of the Cafe Racers, the Bike Shed, all over this here website, and many more.
Serious inquiries only should email her at sofi (at) GT-Moto.com for any other details not listed below.
GT-Moto 1977 Honda CB550/605 specs:
605cc Big Bore Kit
CB650 Cam
Dyno Tech Electronic Ignition
GSXR Front Forks
Harley Hub
GSXR Calipers
CBR600RR Rotors
Ducati 996 Ohlins Steering Damper
Harley Headlight Bucket
5″ LED Headlight
Ducati/Benelli Tank
Custom Seat with integrated running light
Laser light for added safety
Tail light integrated into frame
GT-Moto's Dual Undertail Rear Suspension
Hagon Rear Shocks
Ducati Right Height Adjuster
Stock Wrapped Exhaust
Rebuilt Carbs and Jet Kit
Modified frame, nickle plated and brushed w/ two tone black accents
150/18 rear tire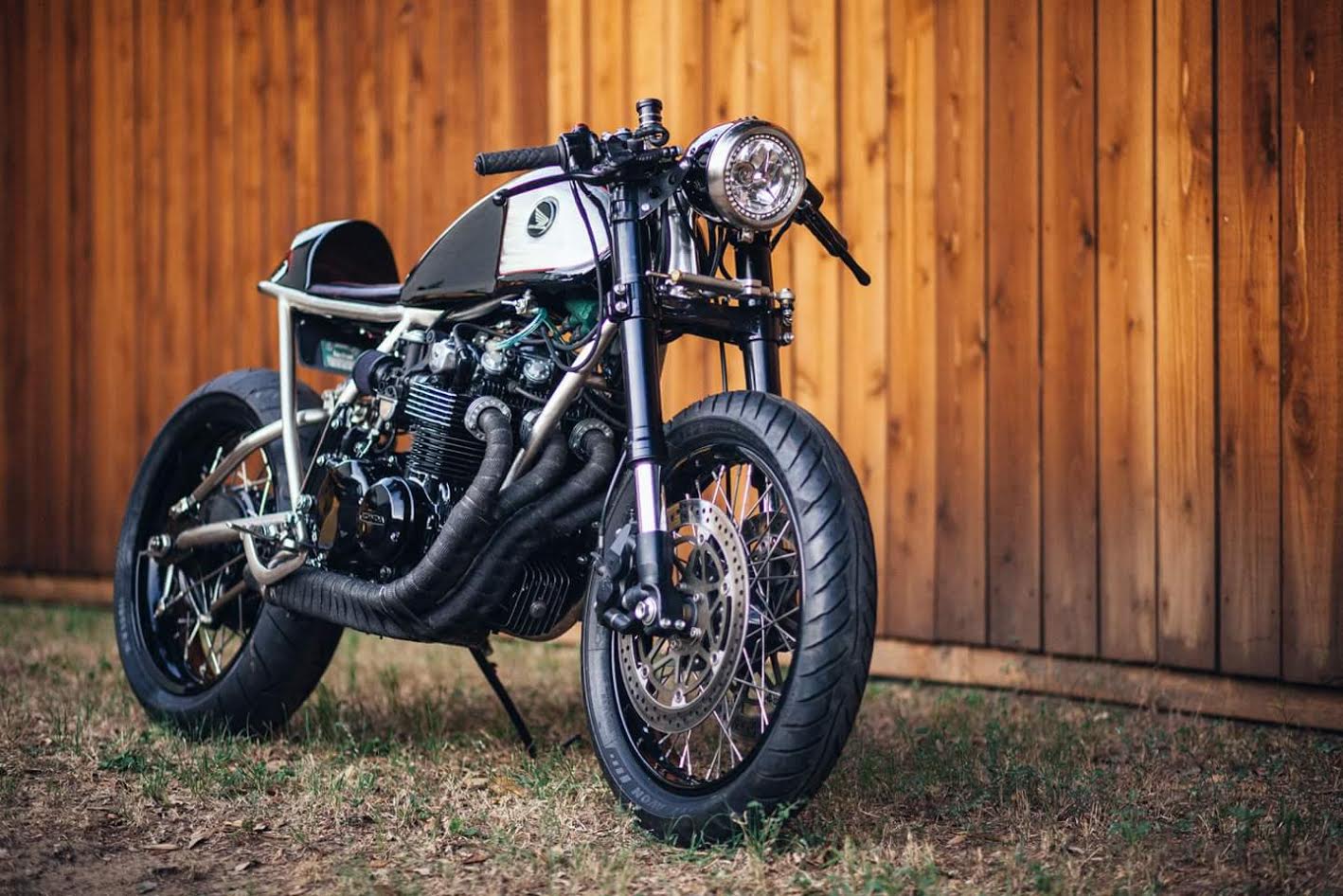 Photographs by Brandon LaJoie.
related:

Um, so the Honda RC-51 is a fun bike… no surprise there eh?
Posted on September 23, 2015 in MotoLadies, Motorcycles by Alicia Mariah Elfving
2 Comments

for "The Sofi Tsingos GT Moto CB550 Is for Sale"