GT-MotoLady Progress: Aluminum Fabrication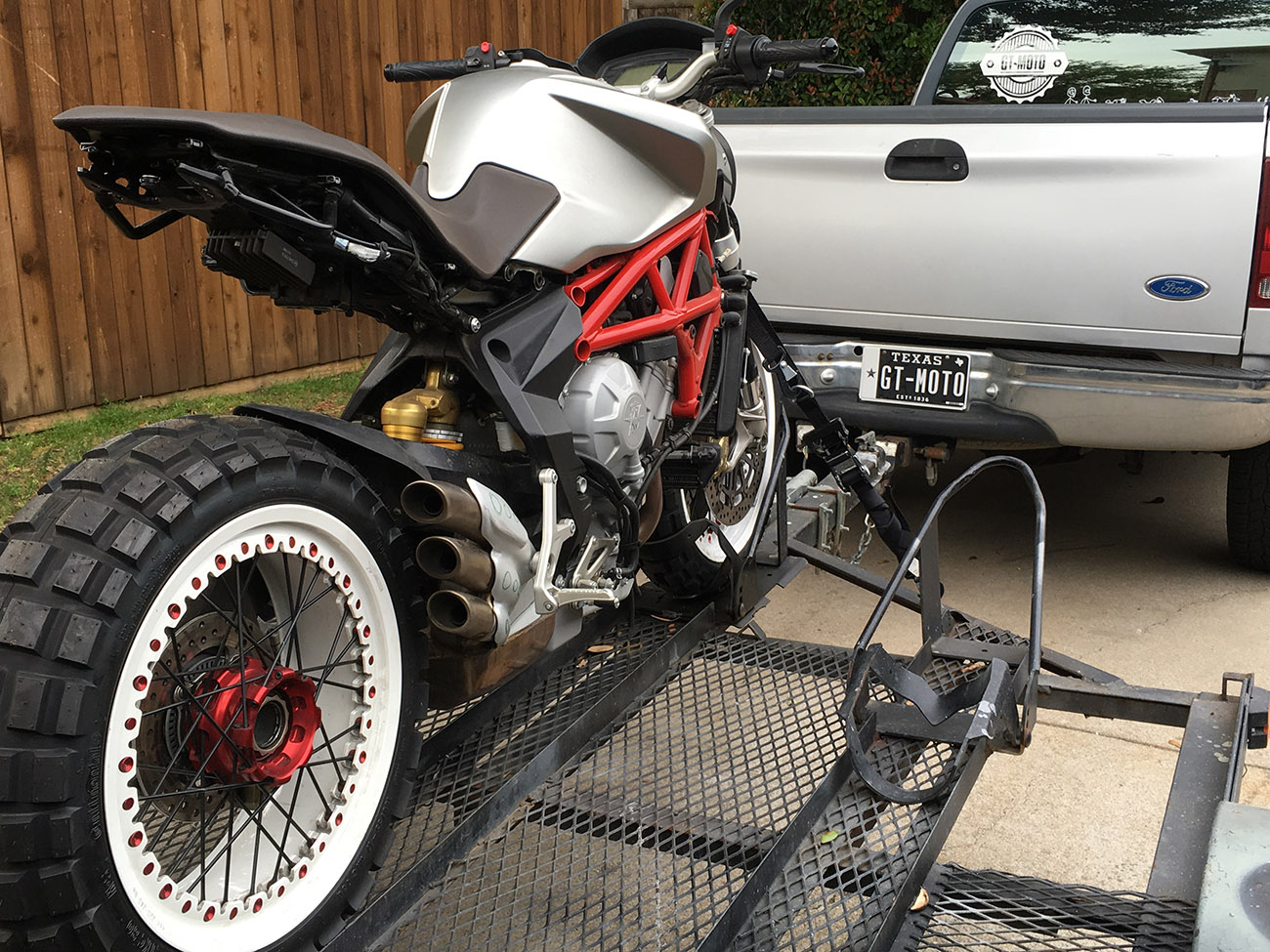 The GT-MotoLady custom motorcycle build for charity carries on even though Sofi Tsingos and I are in different states.
In case you missed the introduction- GT Moto and MotoLady have teamed up for a charity motorcycle build called GT-MotoLady. The base bike, a MV Agusta Brutale 800, is our chosen victim. Read more about our design and planning process in the GT-MotoLady Motorcycle Build for Charity article.
As you can see in the above photo, we've equipped the Brutale with spoked wheels from a Dragster and Continental dual-sport tires. The colors will change, but the effect is remains the same. The single sided swing arm, wide tire, and classic spokes make for a clean combo.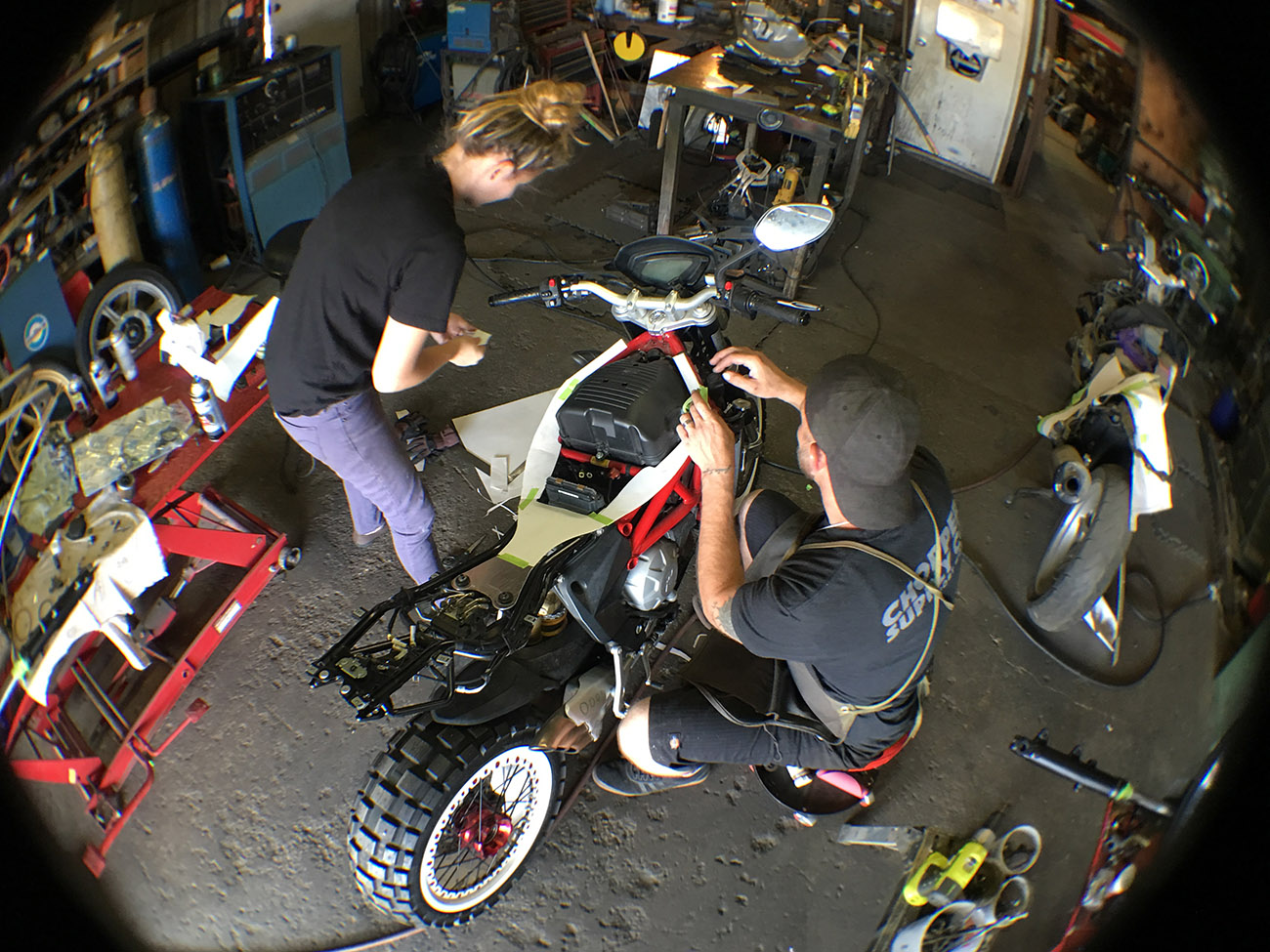 Recently Junior Burrell, the owner of RetroMoto, and Sofi Tsingos, got together to work on the fully hand built custom aluminum tank and tail section. Junior is a well known metal fabricator and bike builder in Fort Worth, Texas. Sofi was following the RetroMoto work for years before she finally met him at Rockers Vs. Mods in Dallas four years ago. Sofi and her father George both admired his work and wanted to shake his hand, and when they got talking bikes they became fast friends.
Sofi explains how learning to shape metal with Junior Burrell came to be-
That was the same year that Papa and I decided to build our first raffle bike and asked Junior if he would want to help out. I wanted to learn metal shaping and build the tank and seat using aluminum, and he was the perfect guy to learn this dying art. The tanks he builds are so good that he was completely booked up- so him taking on another project seemed like a long shot. Fortunately for us he liked the project and what it stood for.

At that time, the only things he knew about me was through Facebook. I think Facebook kind of makes me look like a stuck up rich Daddy's girls who only rides Ducatis… and that's what Junior assumed as well. He has had so many people ask him to teach them what he knows- but no one ever followed through. So he figured if I actually wanted to learn then I'd actually show up every Sunday at 6:30am. His shop is an hour away… but I did it. I had no idea that he only told me to be there that early to test me, I just thought he was a morning person. So that is how Junior became one of my best teachers and the best big brother.

This year I asked Junior if he would like to be part of this year's raffle build, and of course (because he's awesome) he said yes! This weekend I loaded up the Brutale and headed to Fort Worth. This time I didn't have to be there until 9am (haha) and the plan was to just get a game plan and an idea for the how we will make the design work. One of the challenges is that the MV Agusta Brutale is fuel injected which means there is a fuel pump inside the tank. The bike is so compact that the measurements have to be perfect!
We started by making a template, and once we had the shape for the first bottom piece we traced it on a sheet of aluminum and cut it out. Next we started creating the  tunnel that will have the fuel pump mounted in it.

Sunday was the hardest day for me. Junior teaches in a way that I have never been taught before. For example, I had to make the round piece that goes over the airbox. It looks simple, but there are a few different directions that the FLAT piece of metal has to actually go in. He reminds me how metal acts when changing it, he even goings deep into explaining how atoms act when annealing (softening the aluminum) and then hammering on it. He shows me and then has me go try it while he gets to works on his other projects. Shaping metal is one of the hardest things for me to do. Not to understand but to physically do myself. It is the most gratifying feeling I could ever have once I see the finished product, though.

We still have so much more work to do on just the tank alone, but getting to work and learn from Junior again is the best part!"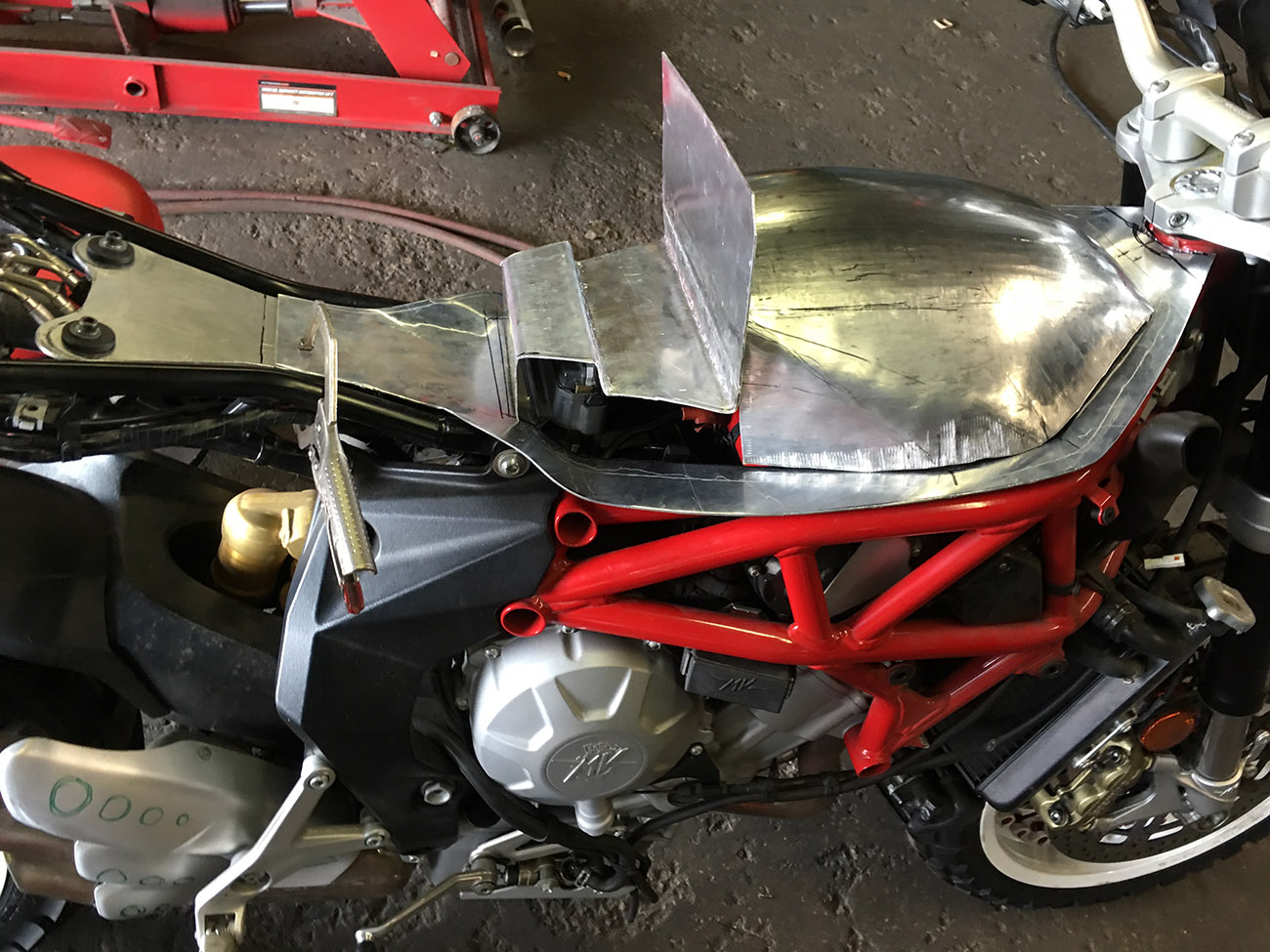 Because of the fancy MV Agusta ECU tuning, we opted to keep the airbox in tact, so that adjusting the bike for the new exhaust we plan to put on the bike will be relatively simple. Having a fully custom map created is not the easiest task.
Stay tuned for more updates on the process, and in the mean time, please share this project and pick up raffle tickets for yourself! The profits are going to an amazing cause- St. Jude's! We chose this charity because they're one of the most transparent in how they use the money donated to their non-profit, as well as the fact that those who get treated at their hospital for cancer never receive a bill. A life saver in more ways than one.
The finished motorcycle will be unveiled at Barber Vintage Fest in Birmingham, Alabama in October. The winning ticket will be drawn just under one year from now in April, 2017.
GT-Moto and MotoLady understand that not everyone is interested in motorcycles. But this project is not just for the motorcycle enthusiast. It is for anyone who has been or knows someone affected by cancer. It is for anyone who is going through a tough time and wants to read other's stories, help show support for loved ones, and find support for themselves. Not only is it hard to be the one fighting cancer, it is just as hard watching a loved one go through the fight hoping that there will be more good days than bad.

GT-MotoLady was formed from a passion for Motorsports and the desire to introduce women and men of all ages to this exciting community through an all-inclusive, no stress environment. Cancer is a scourge that has deeply affected all of us. We believe a cure is possible and as our loved ones have fought and continue fight on so shall we!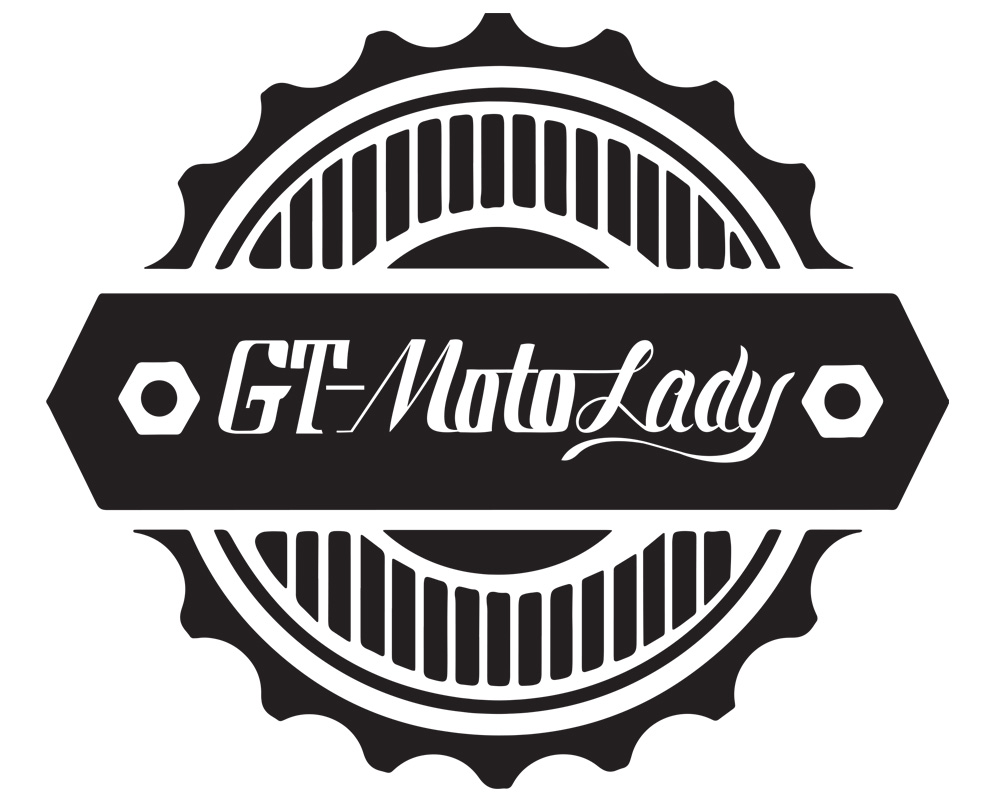 Visit the RetroMoto and GT Moto websites.
related:
Posted on May 17, 2016 in Blog, News & Features by Alicia Mariah Elfving