Handbuilt Motorcycle Show 2018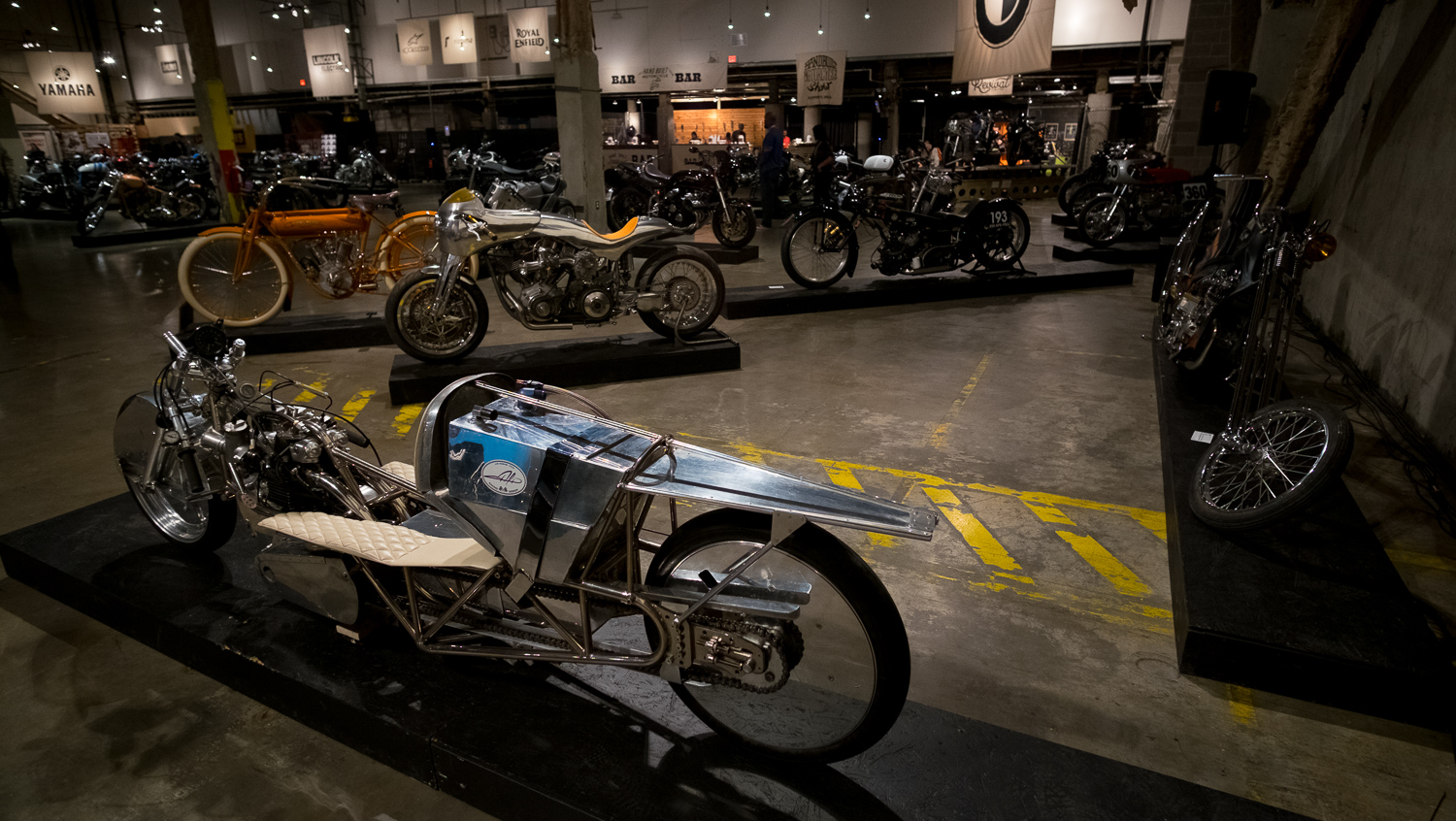 The Handbuilt Motorcycle Show in Austin, Texas, takes place during the Moto GP weekend each year.
Combining the influx of motorcyclists from across the globe with a hundred beautiful custom motorcycles by some of the best builders in the industry… it's not to be missed!
Whether you pop in for a stroll through the rolling art, or spend much of your weekend there, you'll find something to look at. It just depends on the sort of time you really want to invest (especially if you're balancing it with MotoGP at Circuit of the Americas).
In the past few years it's felt like I haven't gotten to really enjoy going to motorcycle shows. I tend to take on too many gigs–one article here, another there, some photos going to another company. Freelance work is just that… a lot of work. Honestly, it's sort of been sucking the fun right out of these shows. When I'm trying to shoot for three separate companies, I take three times the photos. That means hundreds, sometimes thousands, of images to sort through and process. Multiple articles to write just after the event when I would rather be in recovery mode. You get the idea.
So, after last year's Handbuilt Motorcycle Show, when I flew down to unveil the GT-MotoLady charity MV Agusta build with Soft Tsingos of GT-Moto, I promised myself I'd stop taking on too many gigs. Easier said than done as a freelancer, we've all got bills… and sporadic money isn't fun for budgeting. Having completely blown out my voice and almost exhausted myself to illness after the three day weekend of Handbuilt in 2017, this year was going to be a good test.
See, Handbuilt and the One Motorcycle Show in Portland are two custom bike shows that my friends from all over the world seem to gravitate towards. It's when I get to hang out (and party) with a bunch of my buddies all in one place! This is amazing, but also proves exhausting.
I still didn't make it to MotoGP as much as I wanted to, but I did take a lot more time for me. Taking my time looking at (almost) all of the motorcycles and their unique details–my favorite part of custom bikes. I also got to spend time with some of my good friends, and meet some people I've admired for a long time… like J Shia of Madhouse Motors!
So, behold, some of my favorite bikes and custom details are below… followed by a gallery of over 80 images from throughout the show.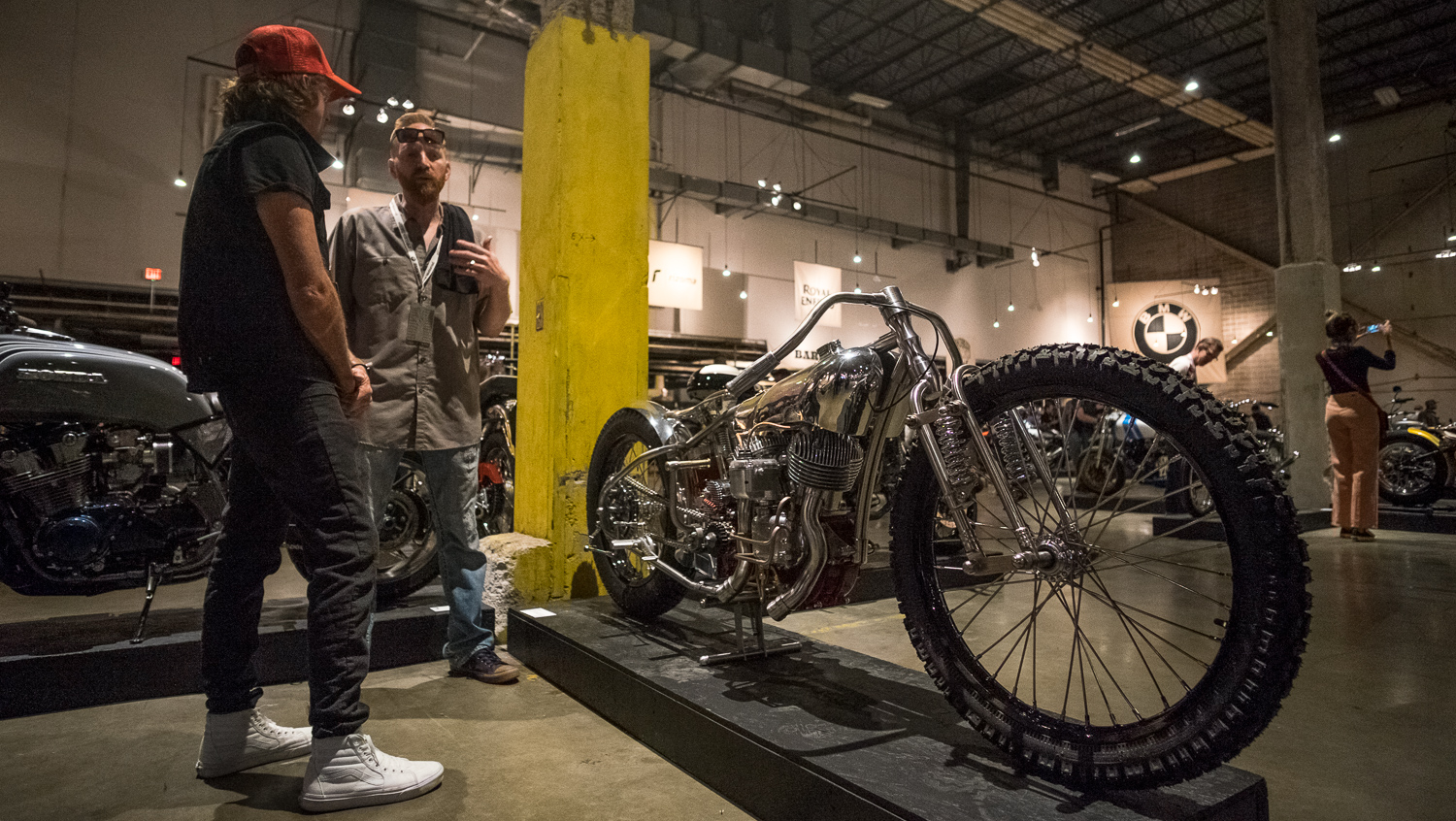 A couple fellas chatting next to a beautiful bike from Bonneville Customs.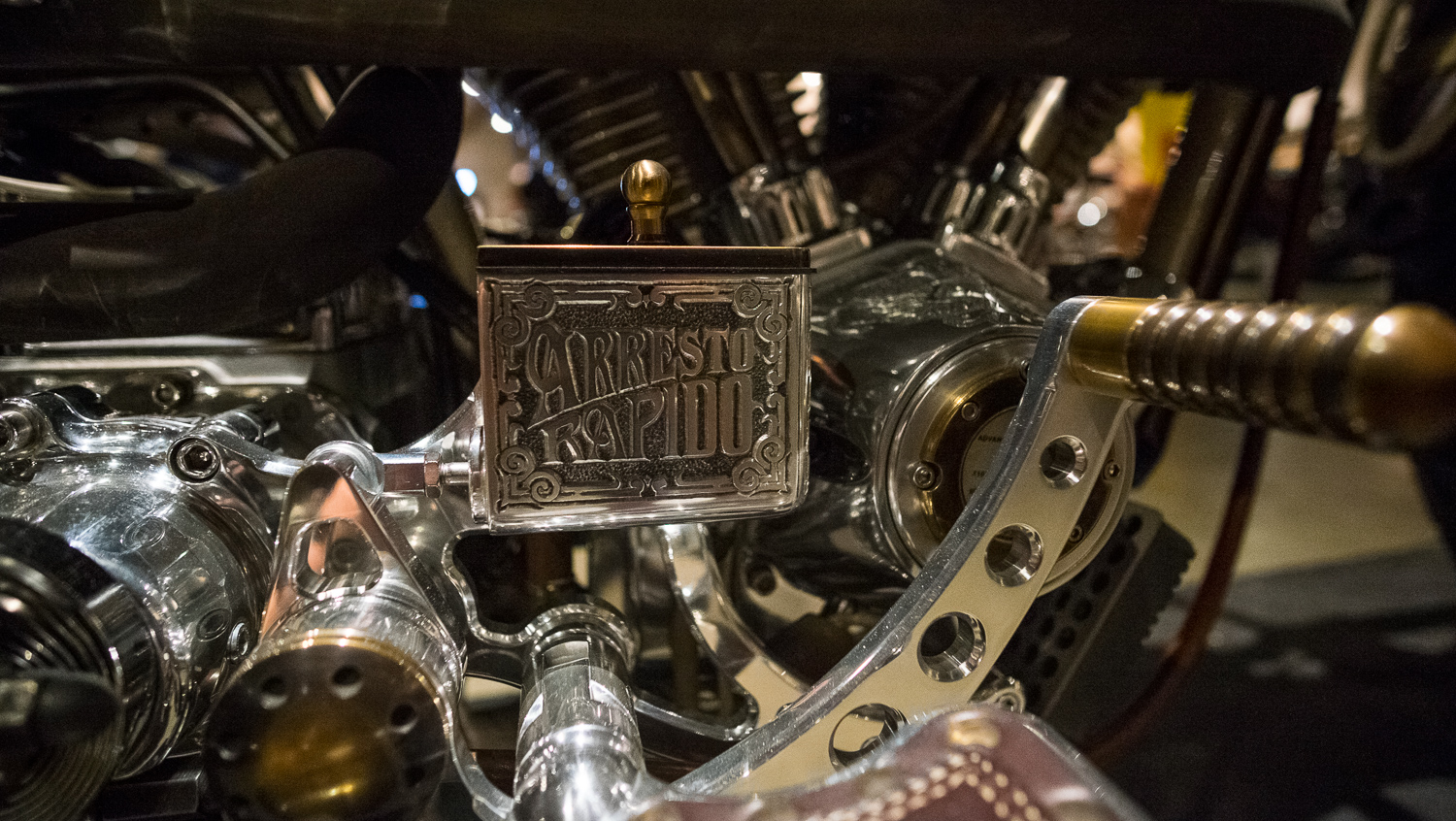 Arresto Rapido engraving detail on the Series One Racer from Le Mani Moto.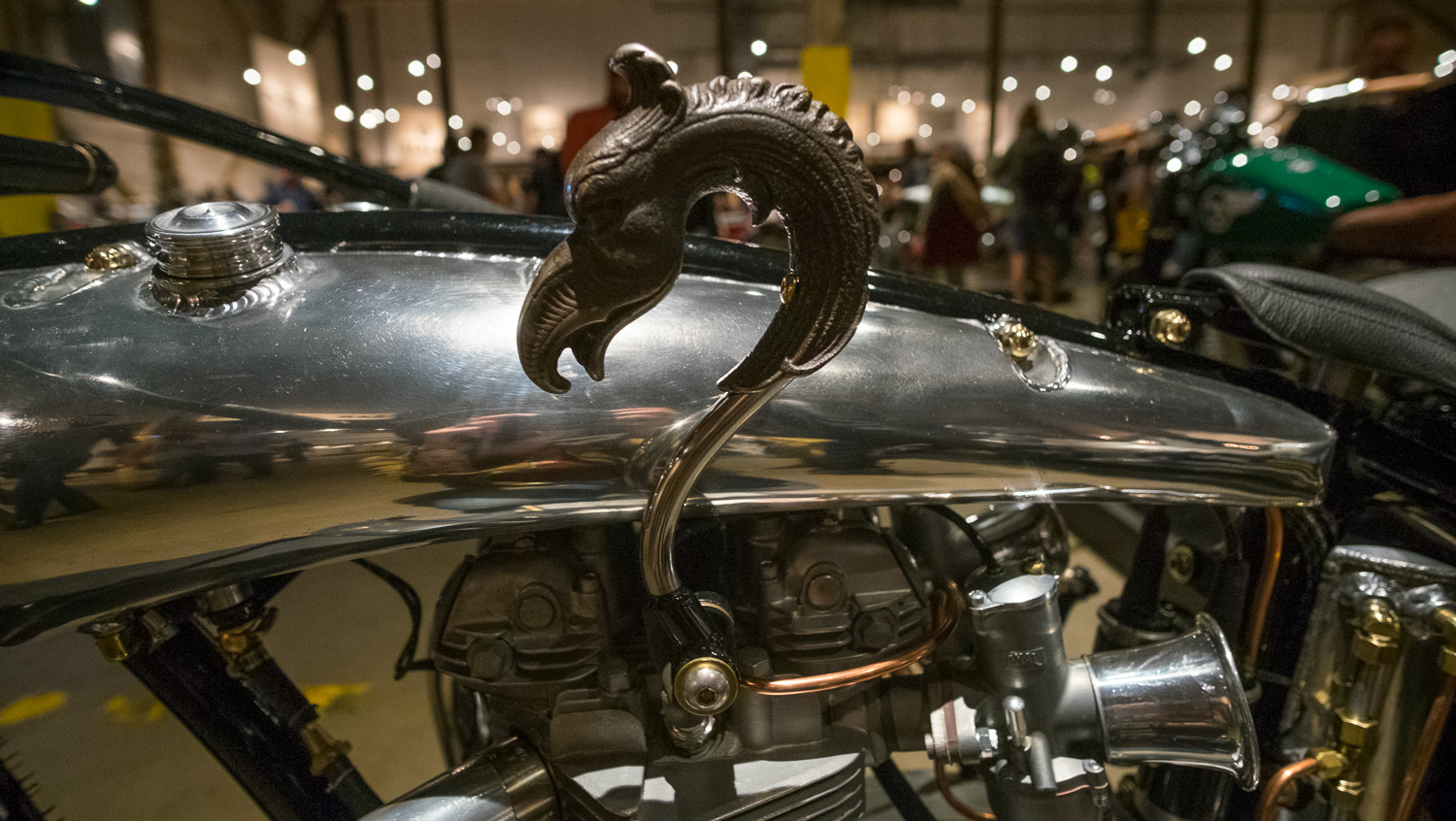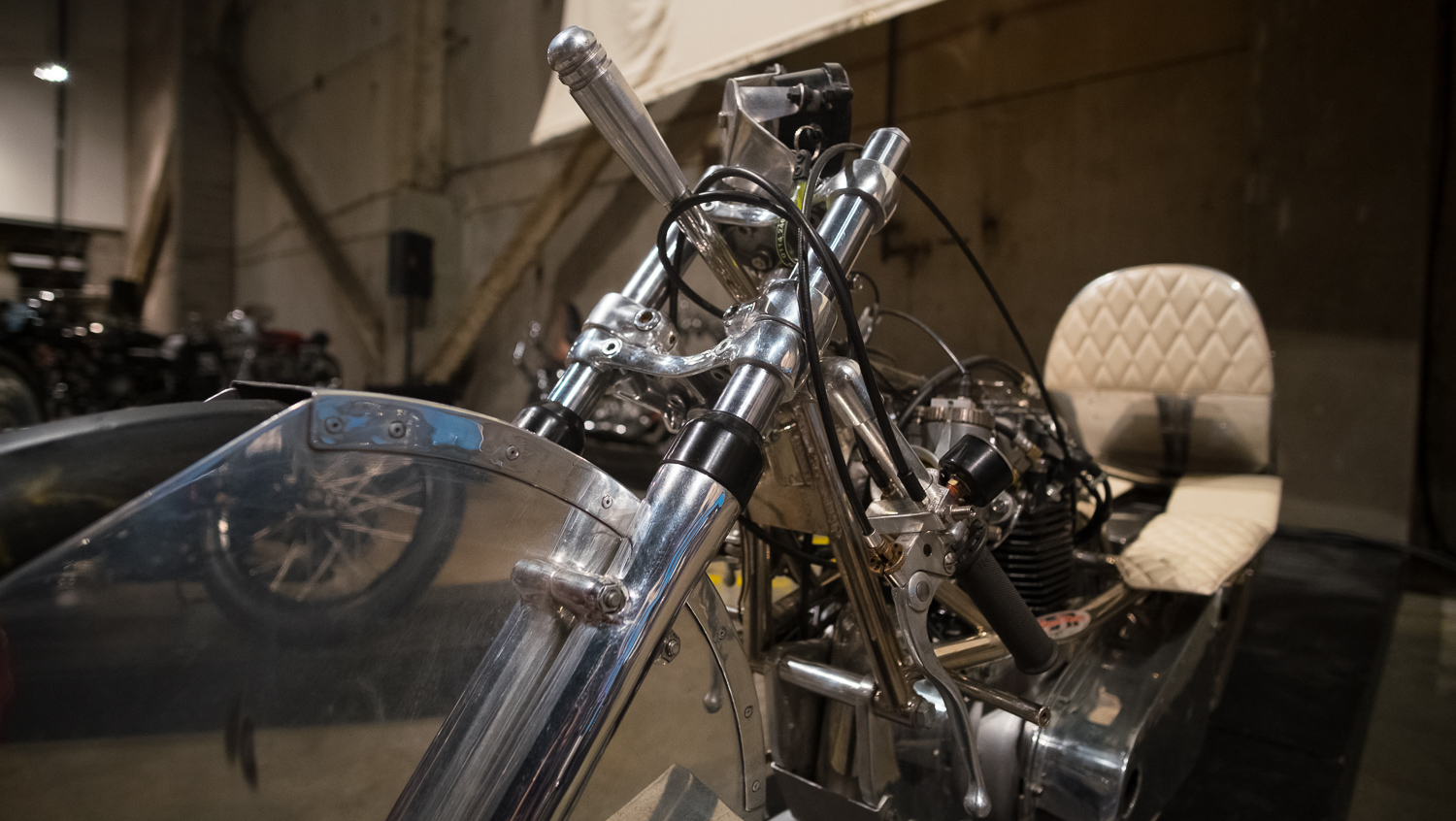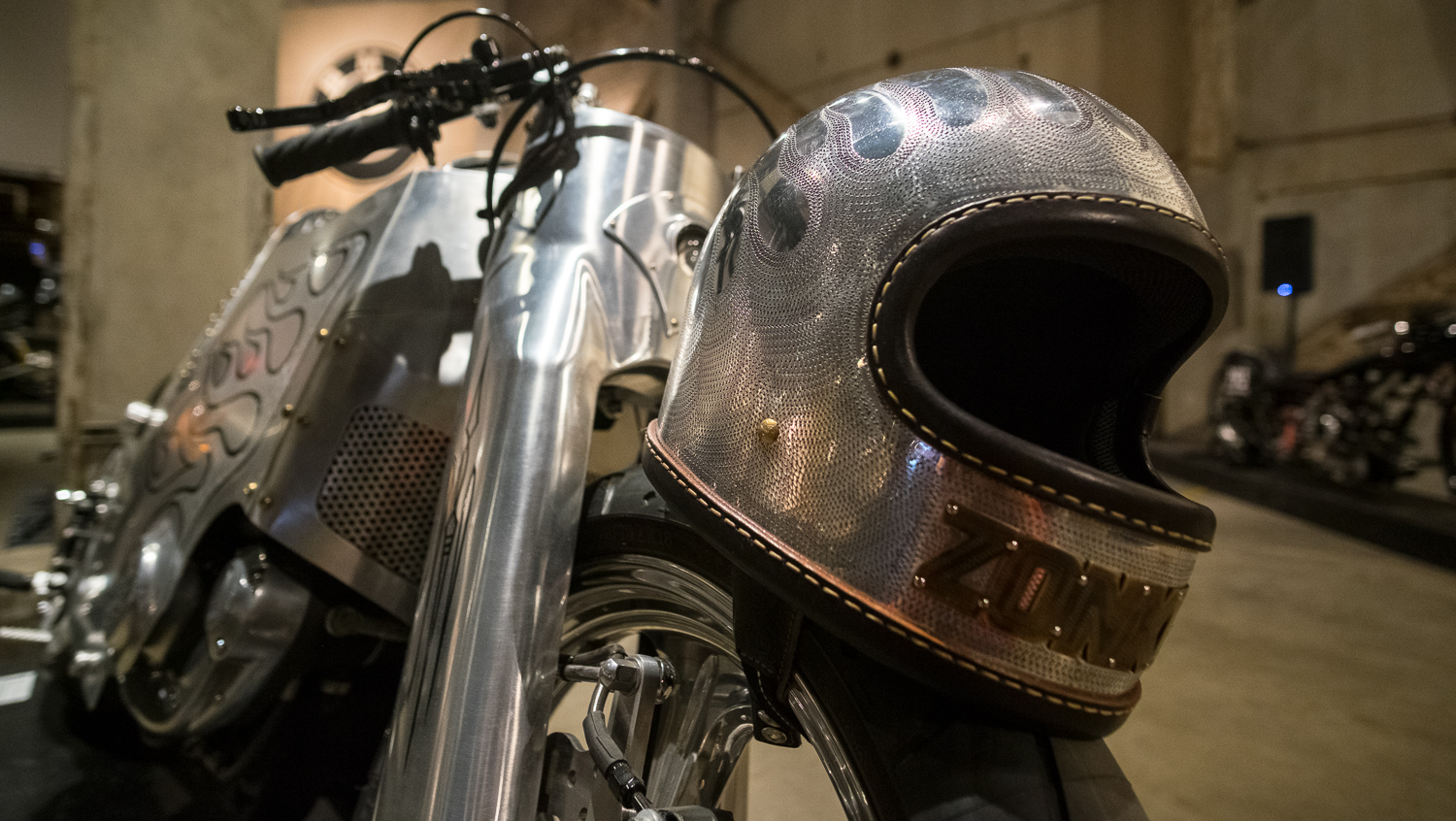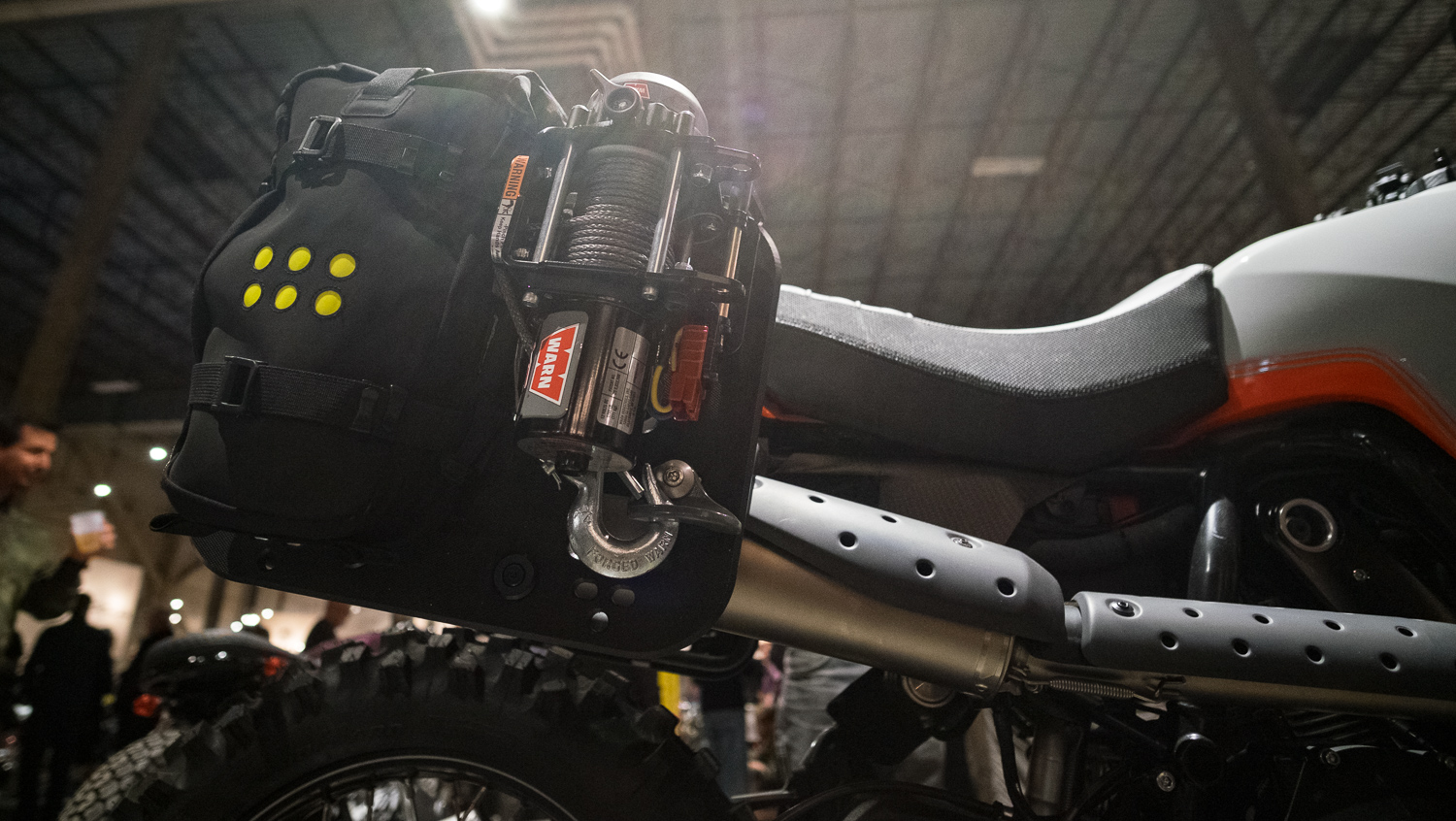 A nice little Warn Industries motorcycle/ATV winch equipped adventure bike, the Alaskan ADV Series Prototype 0001 by Earle Motors.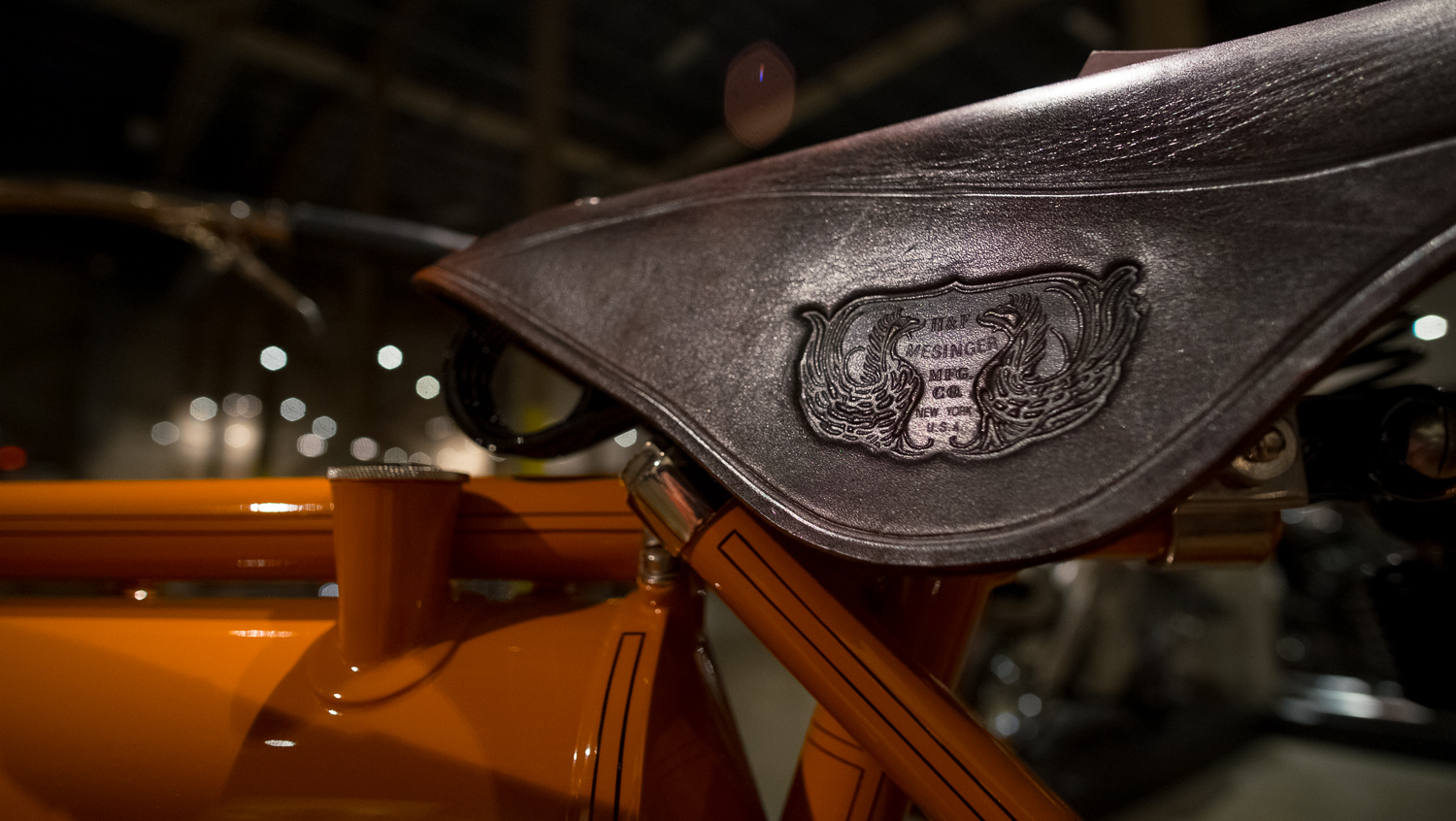 Leather stamping detail on the Flying Merkel seat.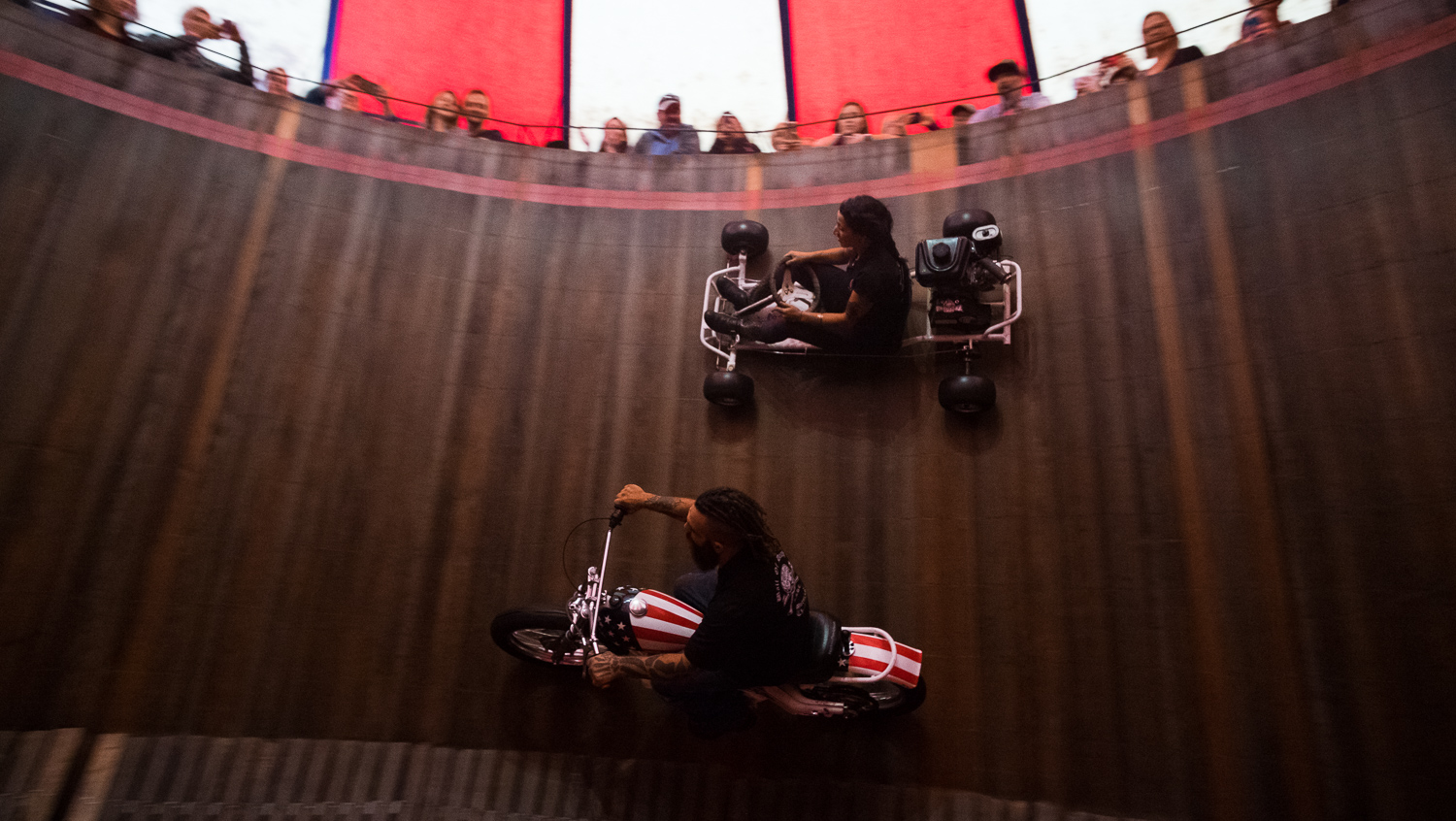 Hobo Bill and Reckless Reda double teaming the American Motor Drome Co. Wall of Death.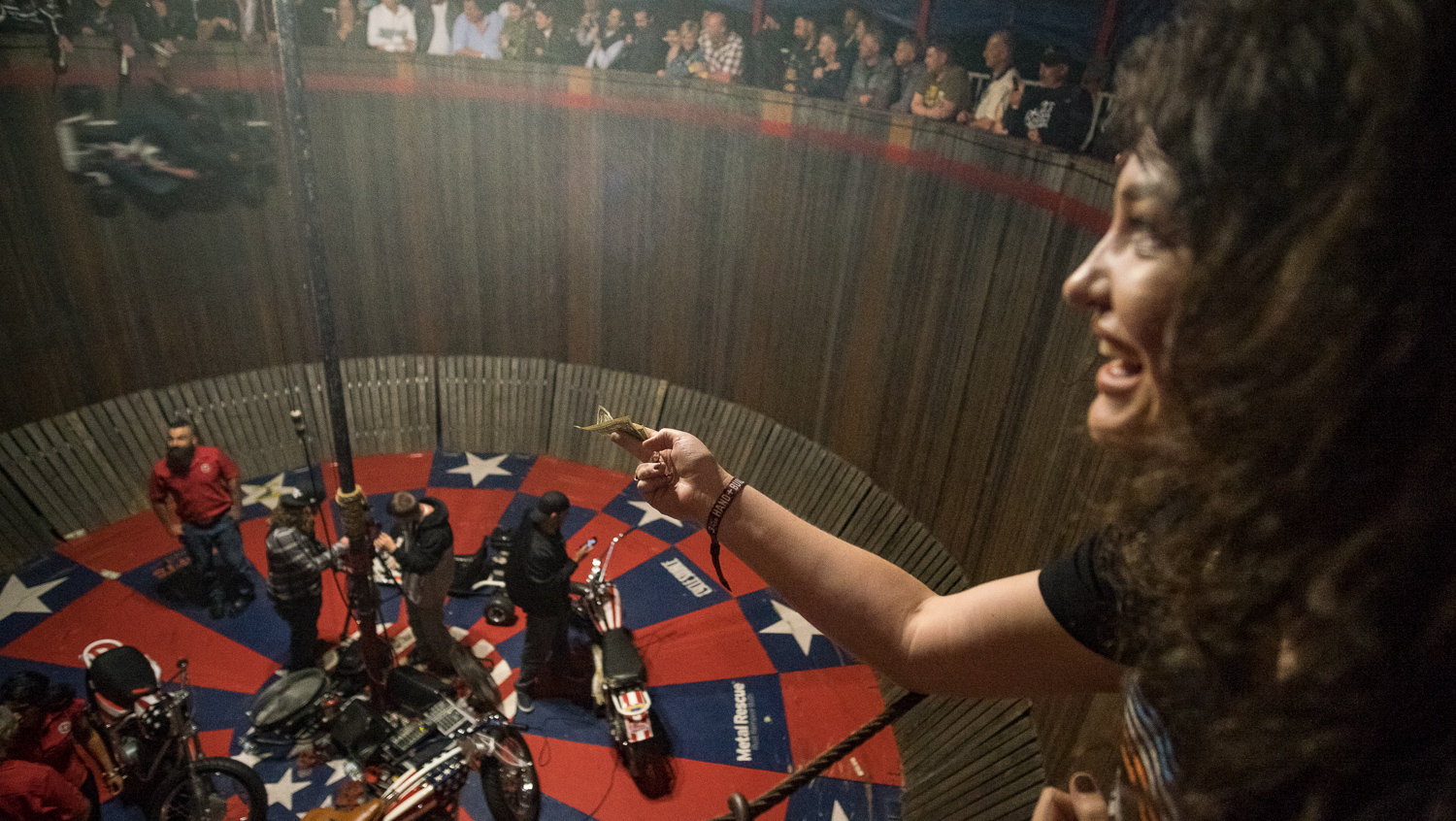 My friend Marcie waiting for her dollar to get grabbed in a fly by…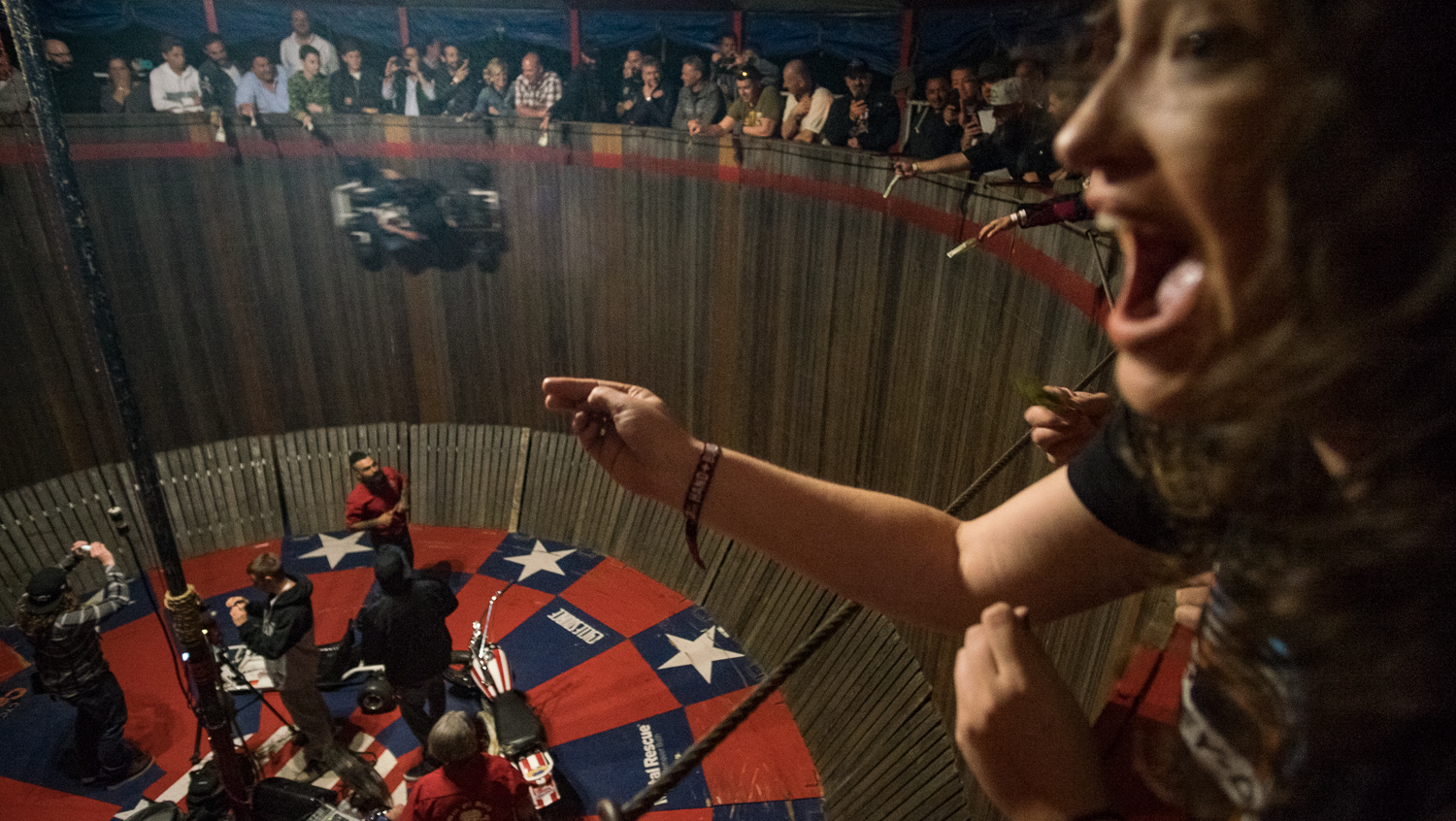 And the moment after it was grabbed!
Related: 
The One Motorcycle Show 2015
Posted on May 15, 2018 in Blog, Events, Motorcycles by Alicia Mariah Elfving