Hannah Johnson's Custom Hypermotard 1100S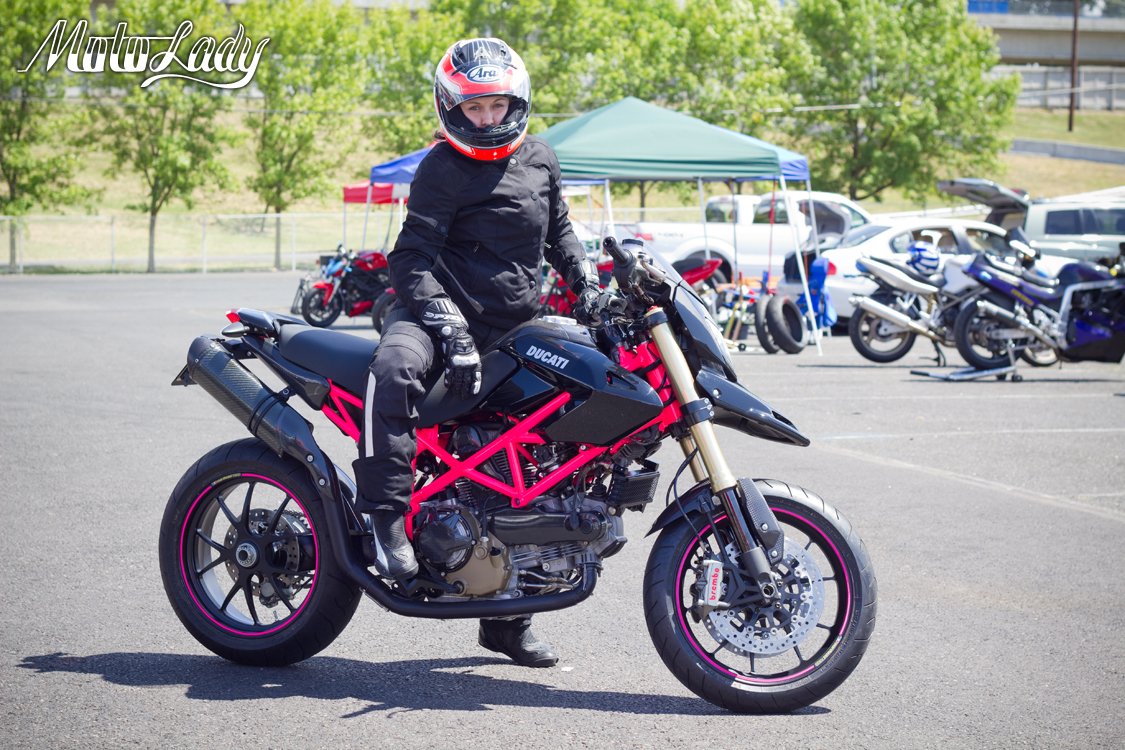 Hannah Johnson and her very nearly finished custom Hypermotard 1100S. That frame is not just neon pink, but glittery. Hannah is 5'3" and that Hyper has a 33.3" (84.58 cm) seat height. Hannah is also the worlds only female Ducati Master Tech.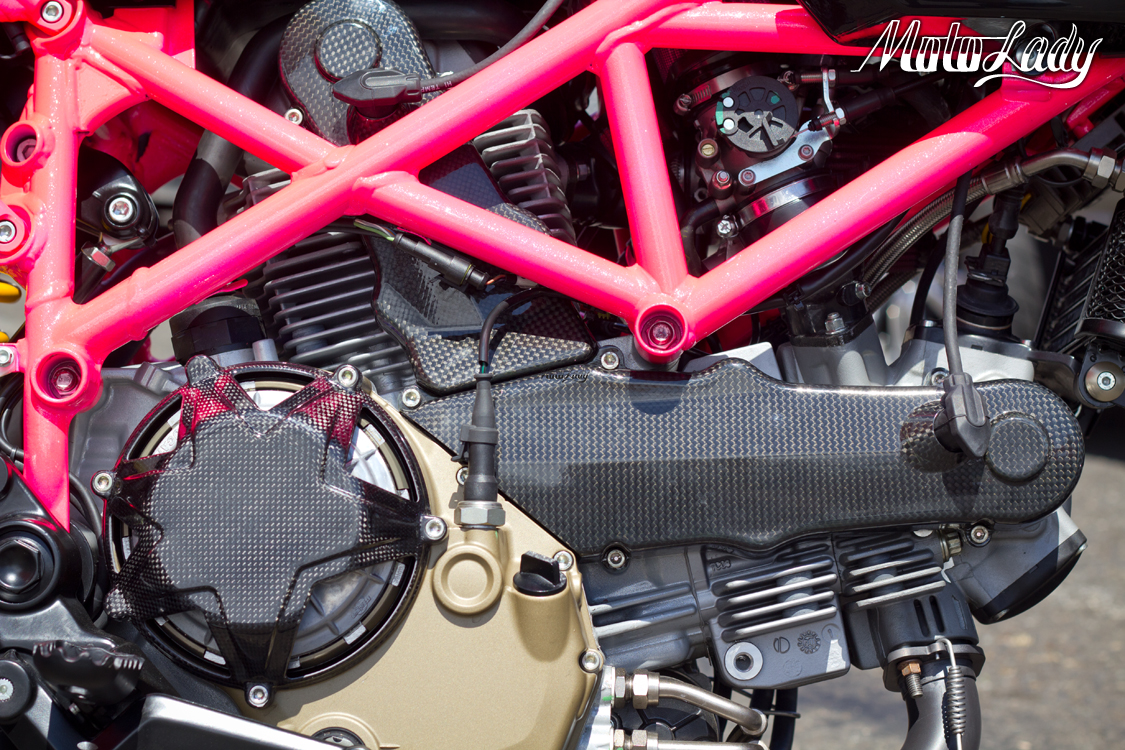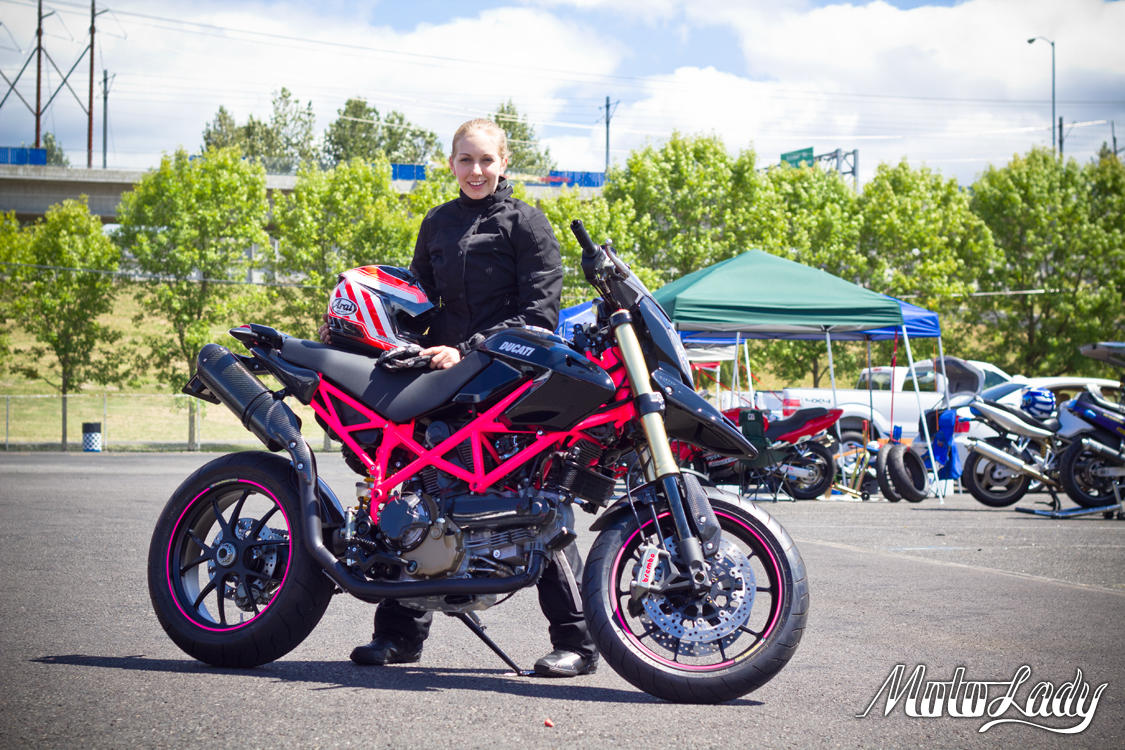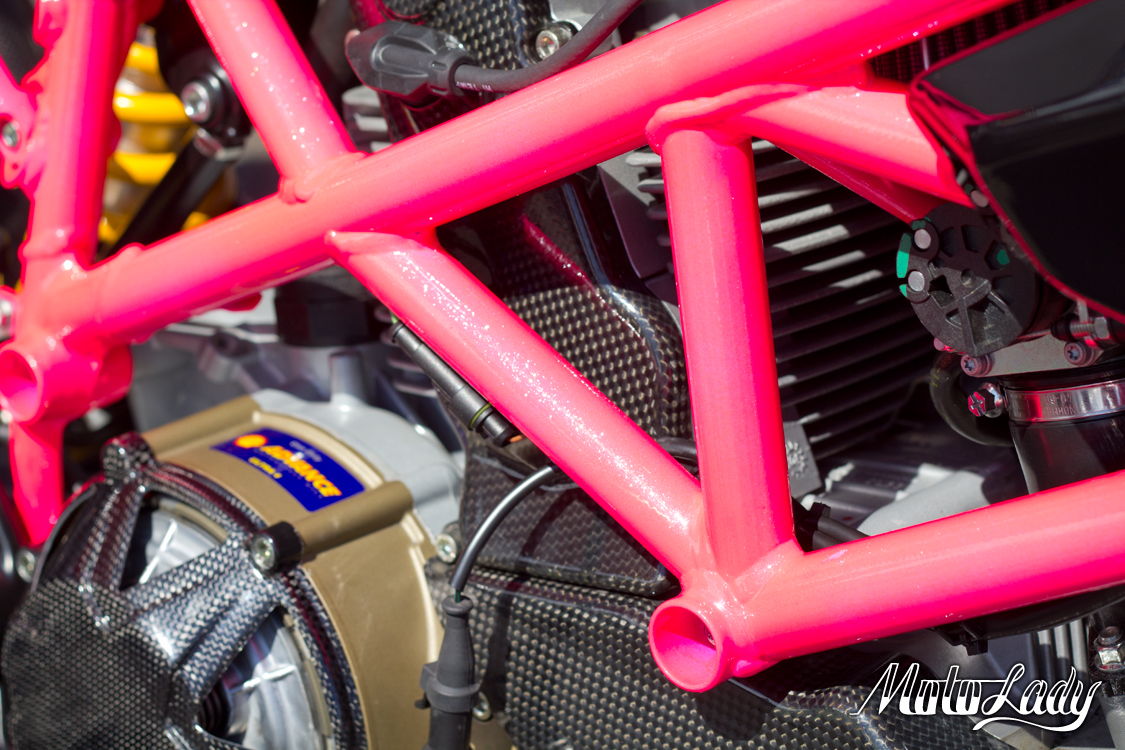 Women's Motorcycle Show photo booth gallery from Julio Bustamante is here!
Posted on July 24, 2012 in MotoLadies, Motorcycles by Alicia Mariah Elfving