Honda RC51 Salt Flats Garage Art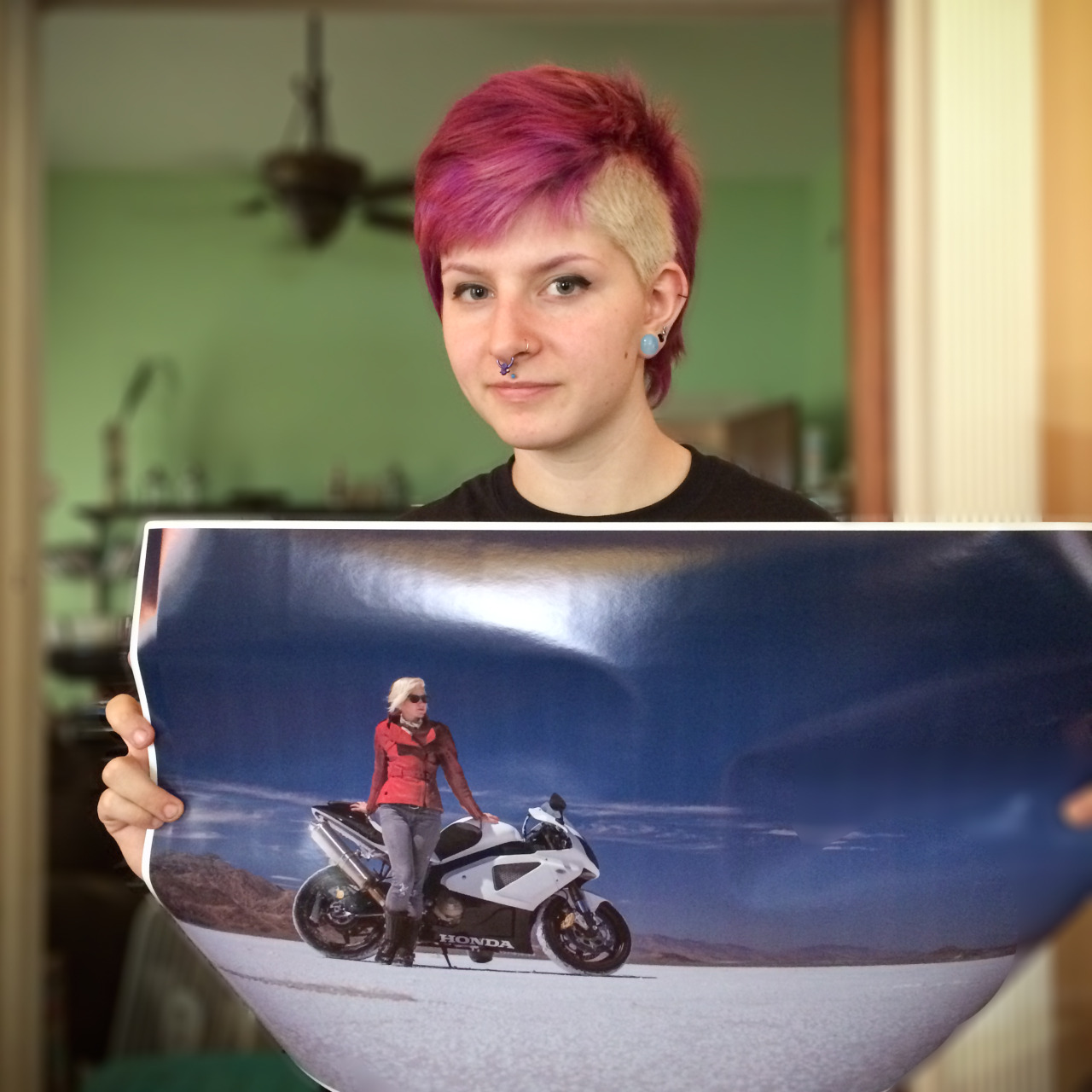 Silver Piston jewelry designer Steve West's daughter Emma with her new Honda RC51 salt flats print!
Want something for your garage or home? Head over to the MotoLady shop.

Video, photo gallery, and party breakdown from the third annual Women's Motorcycle Show is here!
Posted on May 15, 2014 in Blog, MotoLadies by Alicia Mariah Elfving