HooliganLili Retro Moto Girl Art
Keri Grassl (from Portland, Oregon) sent in a link to her website, HooliganLili, where she displays her watercolor art depicting women with vintage motorcycles.
The detail in the works is amazing, Keri pays great attention to the 'anatomical' details of the bikes.
This one looks like someone who's appeared on the website many, many times before… Stacie B. London!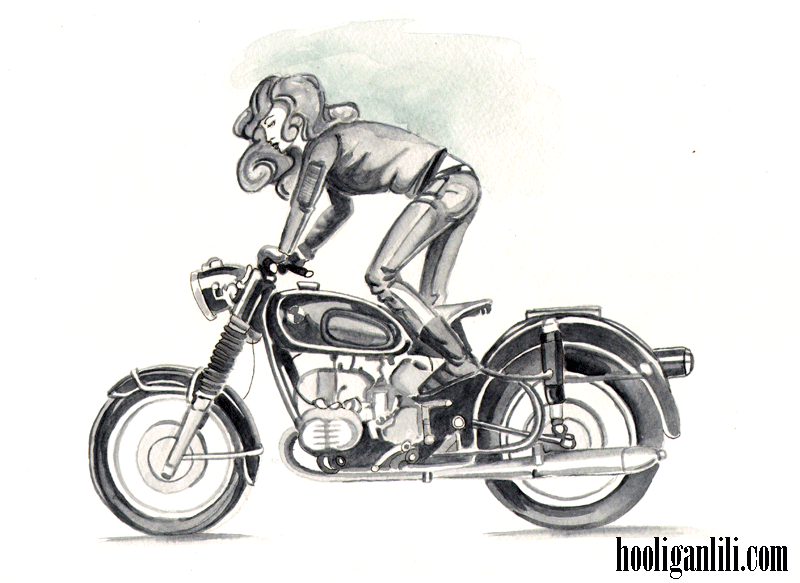 Make sure you check out the rest of Keri's art on HooliganLili.com!

MotoLadies unite! Hannah Johnson, me, and Janell Mattson outside MotoCorsa. We're holding the book "Chicks on Bikes" by Christina Shook.
Posted on September 20, 2014 in Art, News & Features by Alicia Mariah Elfving