Icon 1000 Elsinore Boots Review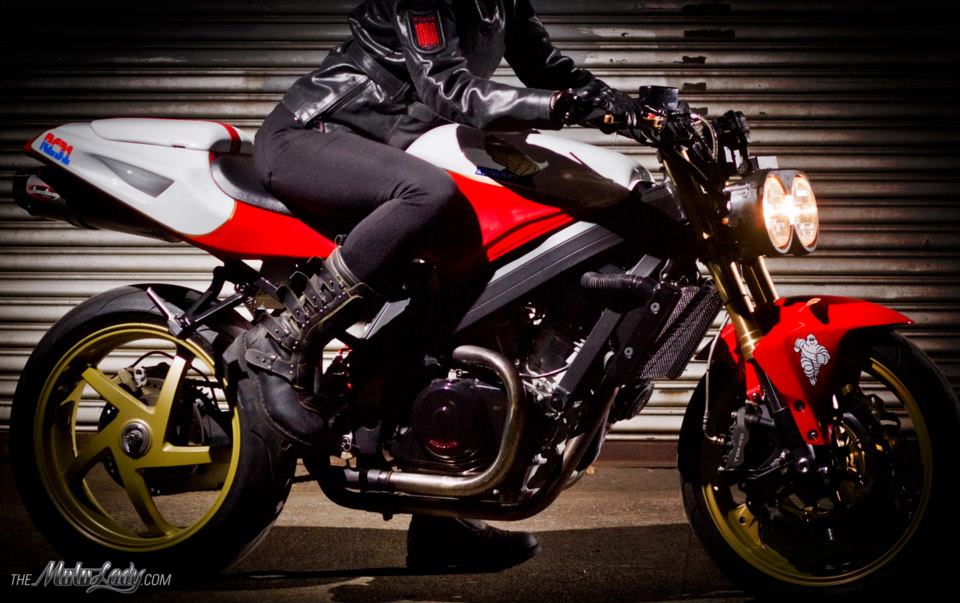 What's this? You're looking at a fully bad ass, fully functional, fully protective and fully sexy pair of motorcycle boots. Quality is making a comeback.
That's right, they've finally been created! No longer will the buckle clad, shit kicking, ass whooping motorcycle boots only exist in the golden years of motorcycling. I don't know about you, but I think these are some sexy boots. Read on for the full Elsinore boots review- find out more about my experience wearing them for five months, and all their fancy features!
I have literally worn these all but a handful of days since I got to put my little feets in them. Off the top of my head, things you need to know are… get a half size down from what you think you need, because like any good boot… they wear in. You want them super snug when you're trying them on. They'll feel stiff, they'll feel like you could kick through a pane of safety glass (don't try that)… but they'll break in, conform to your feet, and feel like little indestructible dreams.
Let's talk safety features and materials. From their steel shank (not the stabby kind) to the internal floating ankle armor… they're about as safe as you can get without going for full blown race boots. Plus they're made of real quality leather that will last a long, long time.
Internal Ankle Armor – These little floating bits of armor fit snugly around your ankle and provide crucial protection for one of your most vulnerable joints. They're comfortable, and because of the little flexible strap, they sit wherever you need them to within the boot.
Cast metal buckles – Part of the tightening mechanism that double as sliders if you happen to go down- I've seen them work. They're all replaceable with tiny little allen bolts and wrenches!
Five straps – They've got enough range of cinch to get them snug on your gams! This is a constant issue for me.
Axialmetric Steel Shank – This means your foot won't get crunched in half because there's basically a steel plate in the sole.
Awesome traction – These babies have excellent road grip, which is paramount if you want to keep your feet on the ground and your bike in an upright and locked position. Remember the post about how I dropped my bike? That would probably not have happened had I been wearing these, rather than my vintage motocross boots with slicks for soles. Noshit.
Stamped Metal Heel Plate – A hat tip to old motocross badassery, it also gives you added protection in a fall.
Goodyear™ Welt Construction – You might be asking yourself, "Wtf does that even mean? Does it have to do with tires?" Well no, it doesn't. It's talking about the strip of material that is sewn around the lower portion of a shoe to attach the upper and sole together. The materials of the insole are attached to the outer via stitching- a "Goodyear Welt" is stitched around the outside of the sole instead of the portion you walk on, making it fully waterproof.
I have taken these boots through the puddle jumping test, I am proud to say they kept me very dry. Only once did I feel some dampness and it's because water went straight into the top of the boot before I had worn them in enough to cinch them down around my calves more. I also got caught in a downpour for 20 miles at 70 MPH on the freeway… they performed astonishingly well. I may have been soaking wet, but my feet were not.
Heat Pressed Moulded Leather Shin Plate – Hard as hell, providing you very necessary lower shin protection against debris and low hanging branches of the post-apocalyptic world.
Heat Pressed Leather Shifter Panel – On both sides so no matter what era or locale your bike is from, you get the same treatment… a heavy duty reinforcement for your little shifty knobber to rub against. No one likes chewing up their boots unnecessarily.
My consensus? Buy multiple pairs so you don't have to search for the right boots ever again. I've fallen in love with these so hard that they rarely leave my feet. Durable, flexible in different riding positions (I've ridden a plethora of bike styles in these with total comfort and ease with different rear set positioning) and popular with the lads and ladies alike.
In the words of Jada Noriyuki (above), "My Elsinore boots are the most badass amazing moto boot and I feel they were made specifically for me and my steez."
Suggested retail $245, available in women's and men's sizes.
Header photo by Chris Goddard photography, copyright 2012.
You can buy the Icon 1000 Elsinore boots on Revzilla.com, in lady or mens »
Happy Birthday to Jessi Combs– the fastest woman on earth. You are missed. I've had Jessi's ...
Learn more
Tags: blog, boots, elsinore, footwear, gear review, gpoy, icon, icon 1000, icon motosports, motolady, motorcycle, motorcycles, review, safety, safety gear, the moto lady, the motolady
Posted on February 16, 2013 in Blog, Gear & Gizmos by Alicia Mariah Elfving