Emma's Black Icon 1000 Federal Jacket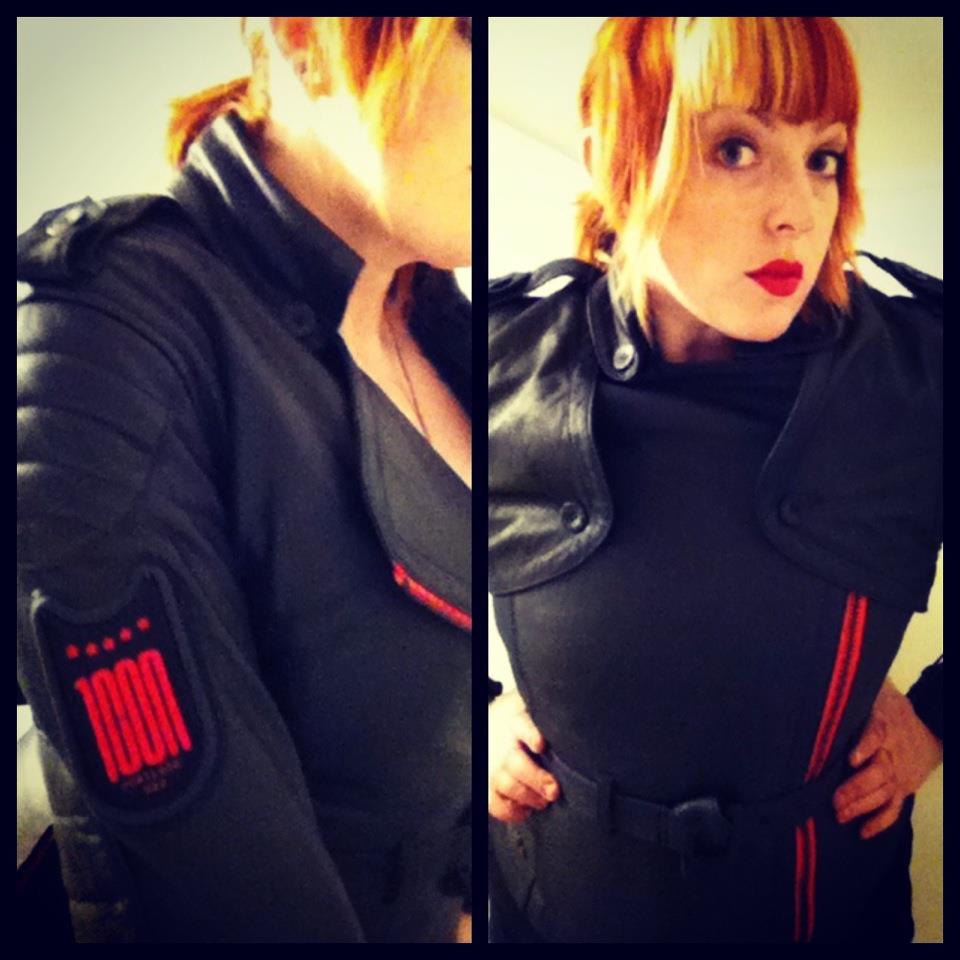 If you recall correctly, my friend Emma Bass got into an unfortunate motorcycle accident caused by a large truck trying to skate across four lanes of traffic. She was a little bruised and busted but came out okay. Since then, Emma has been outfitting herself with proper motorcycle gear. She wrote me to ask how I felt about my Icon 1000 Federal jacket, and now picked up one of her own.
"Best purchase I've ever made besides my first motorcycle. It's my first legit motorycle jacket and it's ten times safer than any number of jackets I've owned before. Score!"
Well said, Emma. Plus, you look hot!
Read my Icon 1000 Federal Jacket review here.

Hello from Honda HQ in Torrance, CA! The Rebel gets it's 500 mile service, and I get a tour.
Posted on January 9, 2013 in Gear & Gizmos, MotoLadies by Alicia Mariah Elfving