Icon 1000 Hella Jacket in Waxed Canvas
The Icon 1000 Hella jacket… waxed canvas sport cut women's jacket with d3O armor? Um, yes.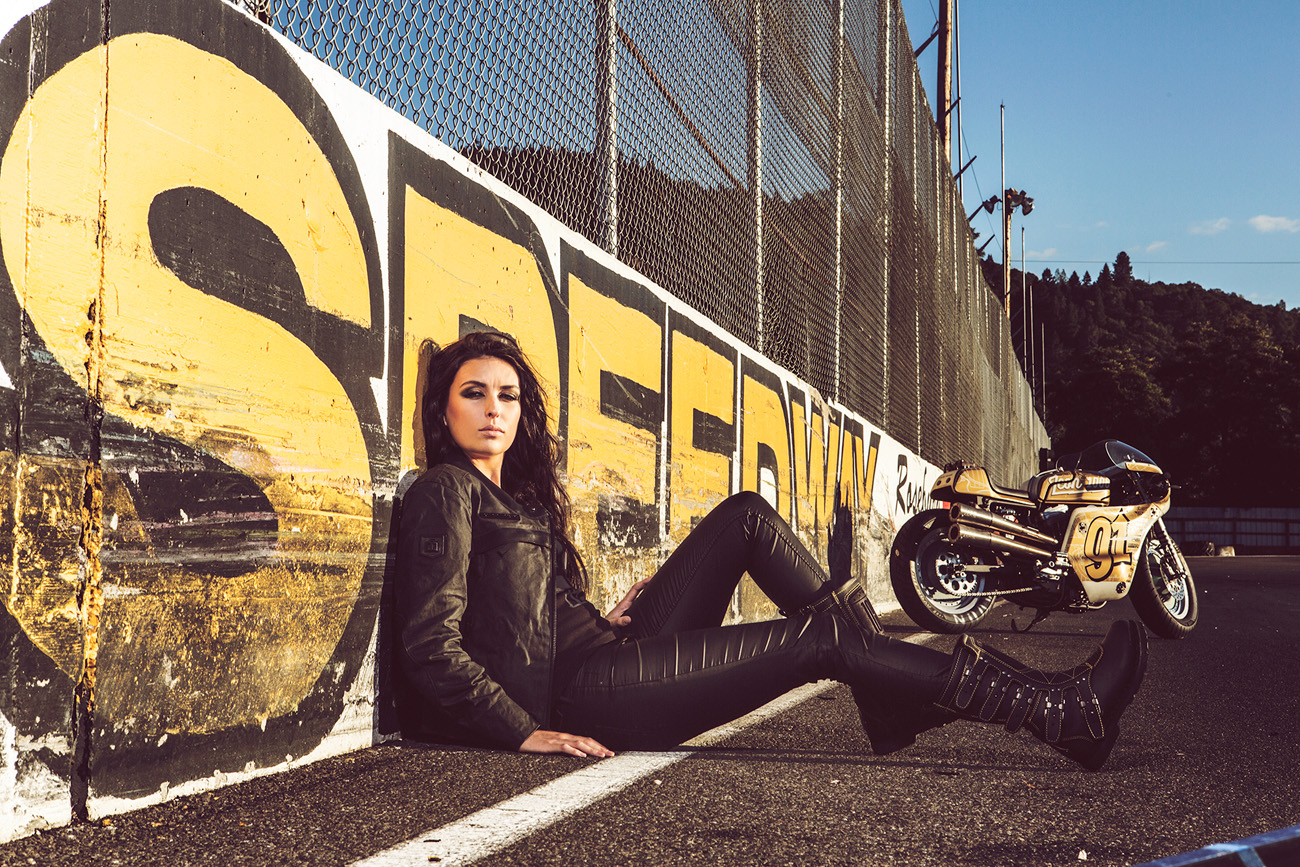 Lady riders should be happy to know the press release that accompanied info about this rad jacket literally used the words, "There are more women riders than ever before, purchasing gear that both functions and flatters…" They are so right.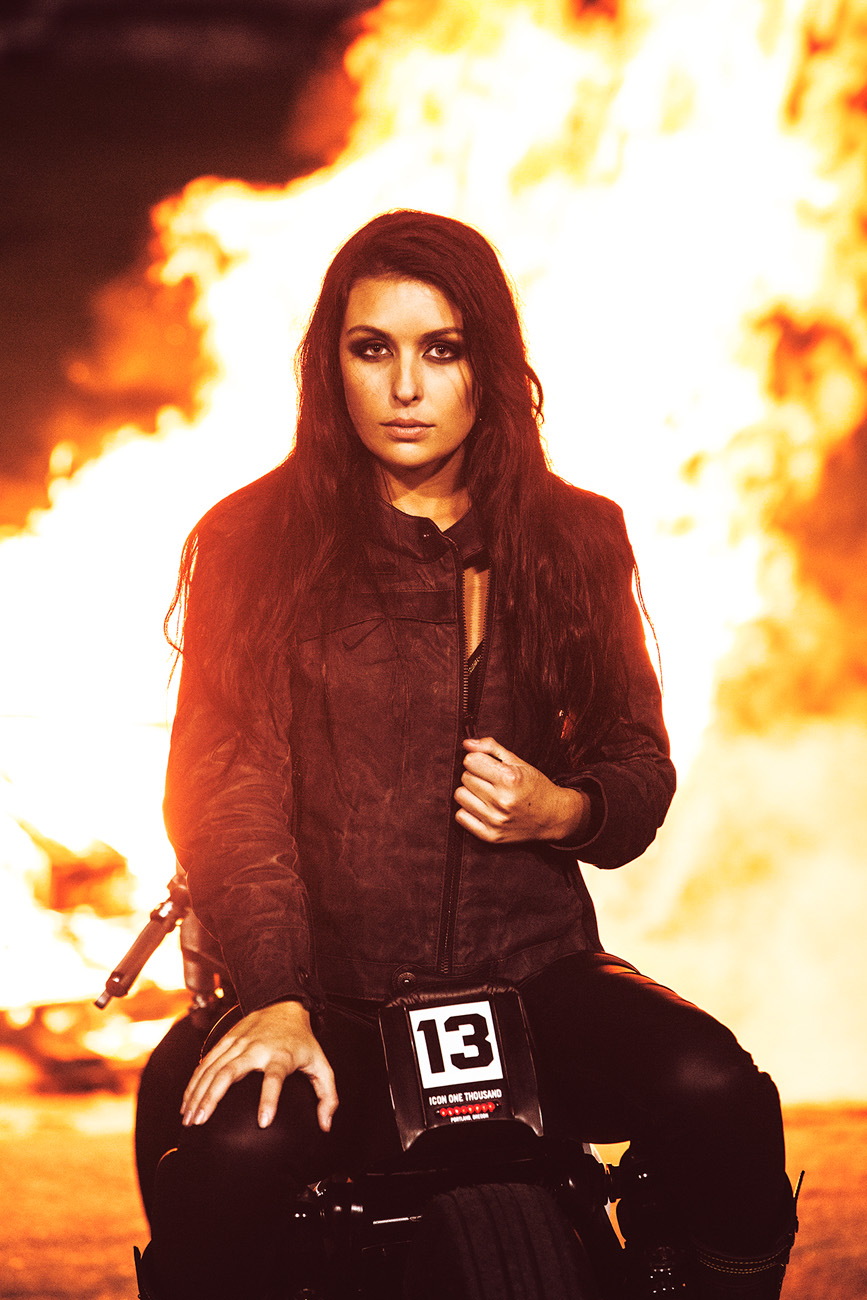 It has a somewhat relaxed fit while still having shape, super sturdy materials, and classy accents like the edging around zippered pockets, quilted thermal liner etc. Oh and don't forget the "headphone cable management" feature. Fancy!
For $275, it's a great alternative to a leather jacket that will still live a long life and get better as it gets broken in.
Oh and it comes in brown!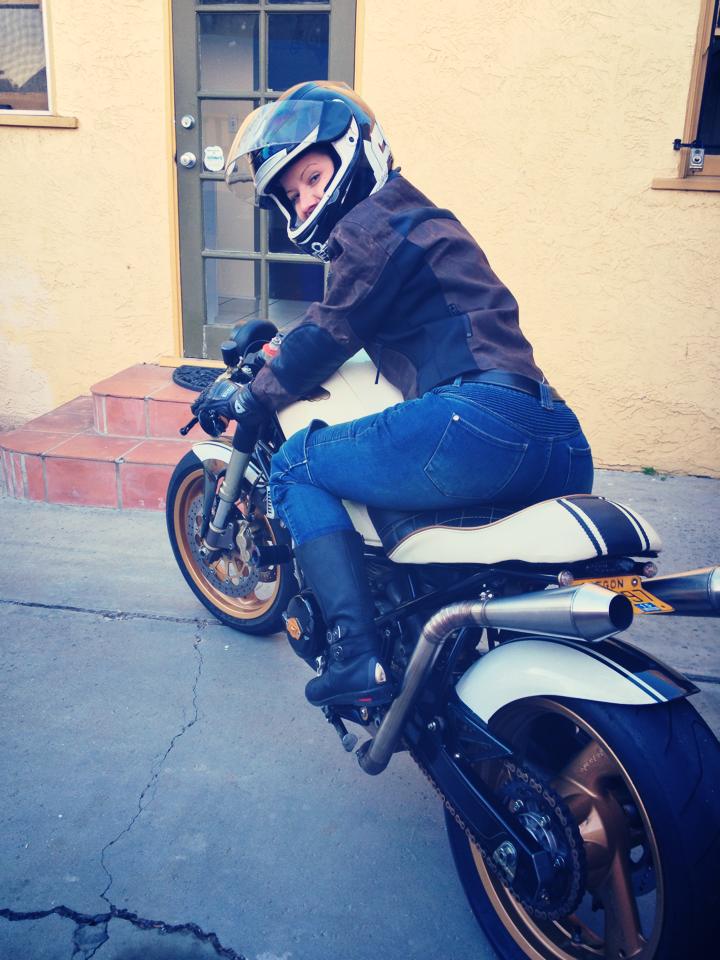 Stretchy side panels (stretch ballistic nylon) give it good flex for moving around on the bike, too.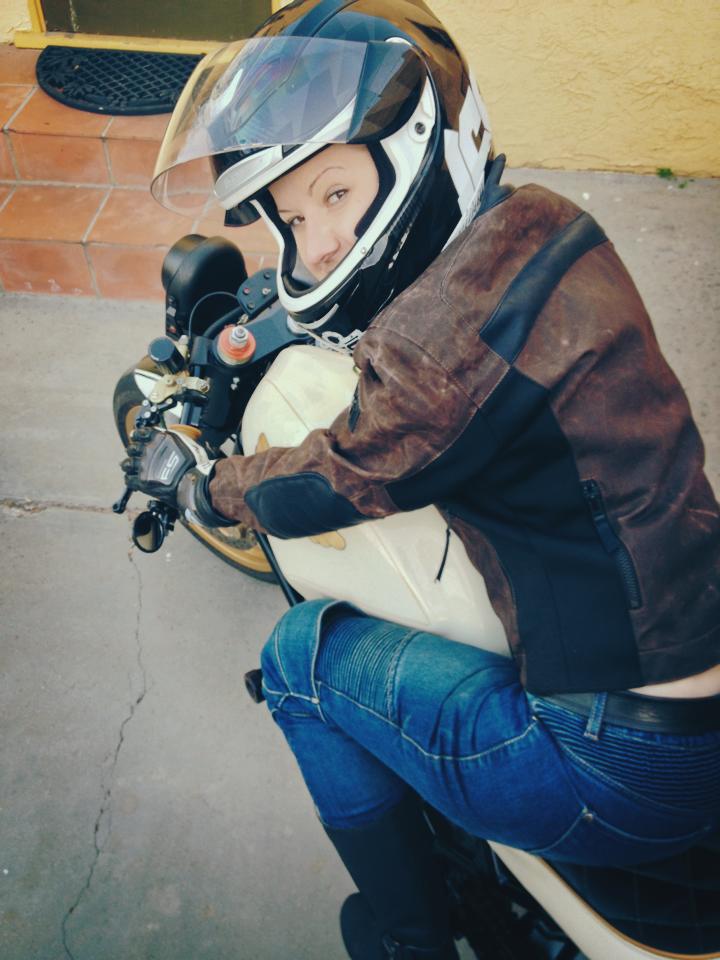 Big fan of the leather elbow patch as well, it's just a tiny bit retro on a super modern jacket.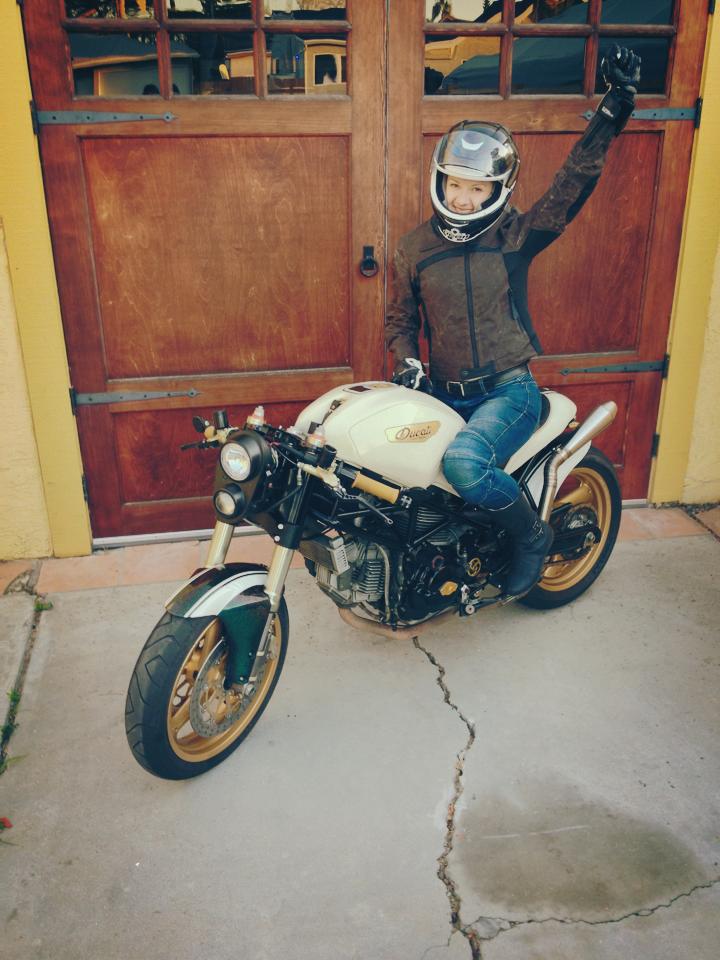 When I get more miles in with the Hella 1000 jacket, I'll report back with a review.
You can buy the Icon 1000 Hella Jacket on RevZilla (free shippin' and stuff)! For dudes, there's the similar Oildale jacket.
Awesome childhood photo of miss Hannah Johnson hanging out with some rough and tumble biker ...
Learn more
Tags: armor, blog, ducati, ducati monster, gear, gpoy, hella, hella 1000, icon 1000, jacket, motolady, motorcycle, motorcycles, news, press release, review
Posted on March 25, 2014 in Blog, Gear & Gizmos by Alicia Mariah Elfving