Icon 1000 Spring Launch Sneak Preview!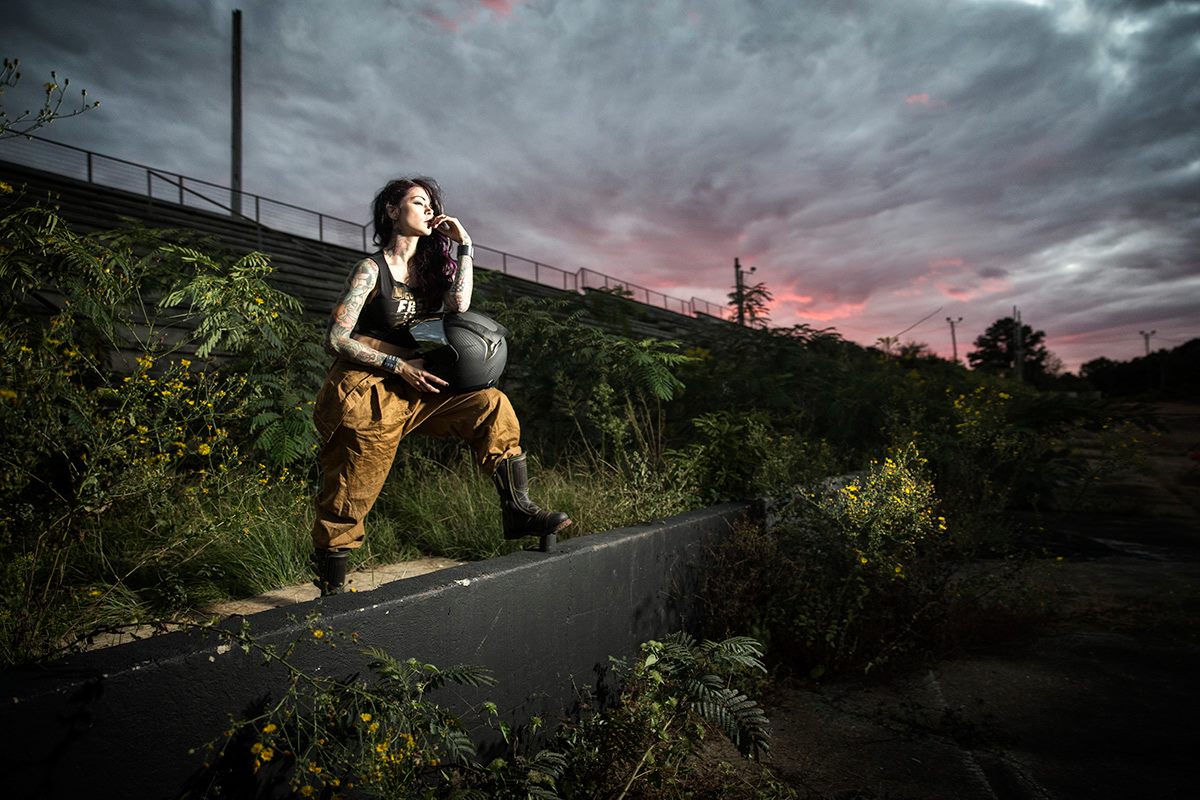 It's no secret I'm a supporter of Icon- especially Icon 1000 gear. Ever since I first toured their headquarters in Portland back in 2011 to see the developments in riding gear for women, I've been excited about their designs. The first example was the Federal jacket, which was both fashionable and functional with a little bit of retro flair. Then came the wax canvas Akorp, which quickly became my favorite Portland riding jacket. Amidst their quickly evolving line for women is the Icon 1000 Elsinore boot, which most folks recognize as the pair that pretty much never come off my feet. More recently they added a few more items, including the gorgeous leather Fairlady jacket and the wax canvas Hella 1000. Not to mention a plethora of awesome gloves- from cuff length to gauntlet, solid colors to animal print. Want zebra print gloves? Go for it. They're amazingly comfortable.
I get more excited for each Icon release, as they speak more and more to a variety of women riders. (Something that many people may find surprising of a company that used to sell a whole hell of a lot of pink and white chaps for ladies.) The 2015 Spring Release is no exception. Today, my buddy Joe, marketing magician of Icon, sent me some sneak previews from their Georgia shoot to share. Go fast, look flash.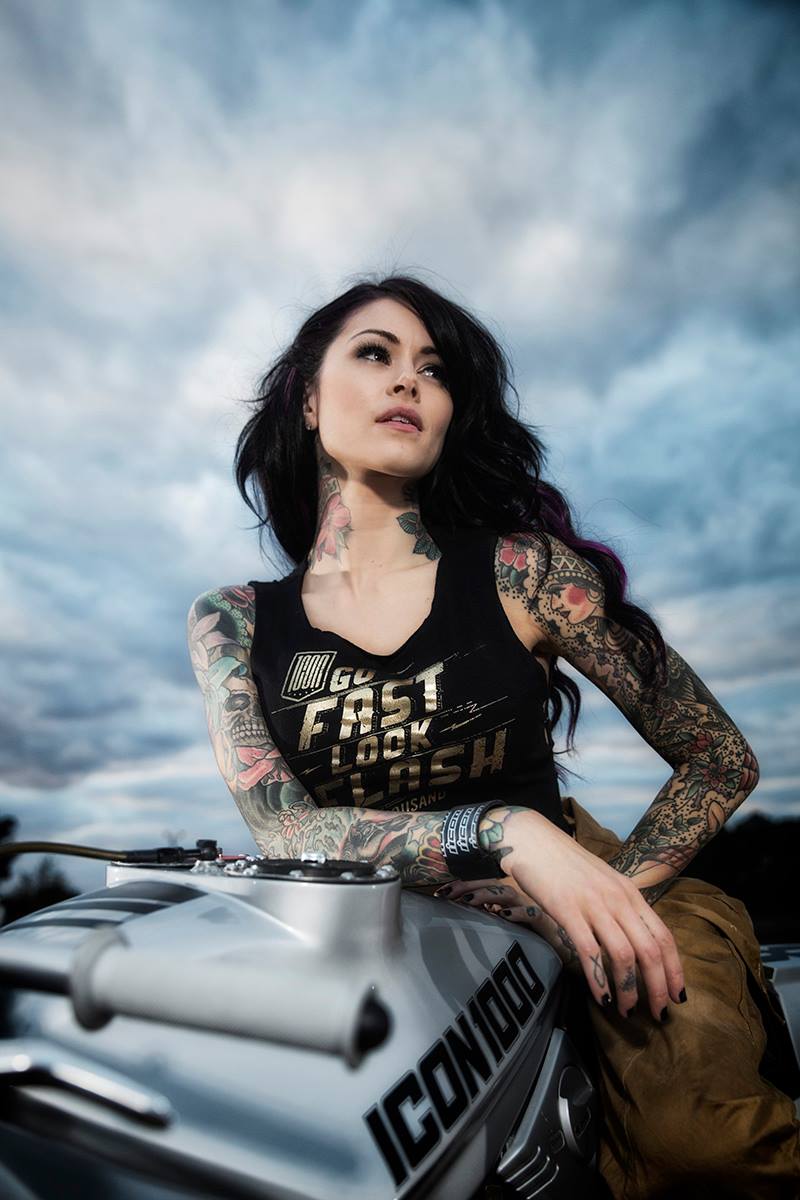 Cafe Racer TV wanted a glimpse into the world of Icon's awesome advertising shoots, so they joined the crew at their Georgia location to photograph the new Spring line with the freshly finished Katana build. Footage will air during Cafe Racer TV's next season, and you'll be able to see the full ICON Katana motorcycle, as well as new gear, next February.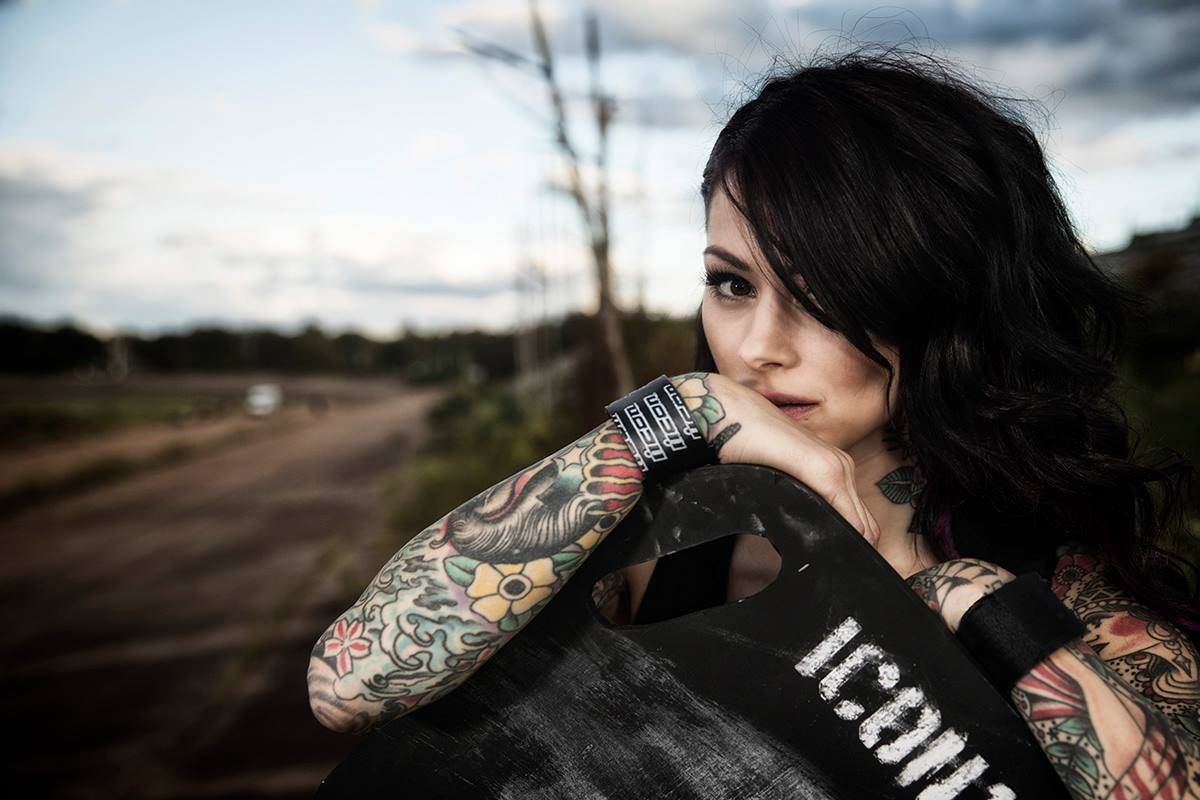 "She looks the business and is the type of bombshell you want when shit hits the fan: a NFG attitude and has no problem getting dirty."
Photographs by Mike Levin, copyright Icon Motosports 2014. Follow the Icon1000 instagram for more preview goodies.
Women's Motorcycle Show 3– Saturday, January 18th, 2018 in Downtown LA at Lucky Wheels ...
Learn more
Tags: blog, fashion, gear, go fast look flash, icon 1000, icon motosports, katana, launch, model, motorcycles, release, sneak preview
Posted on October 20, 2014 in Gear & Gizmos, News & Features by Alicia Mariah Elfving