Icon Raiden: ADV Gear Collection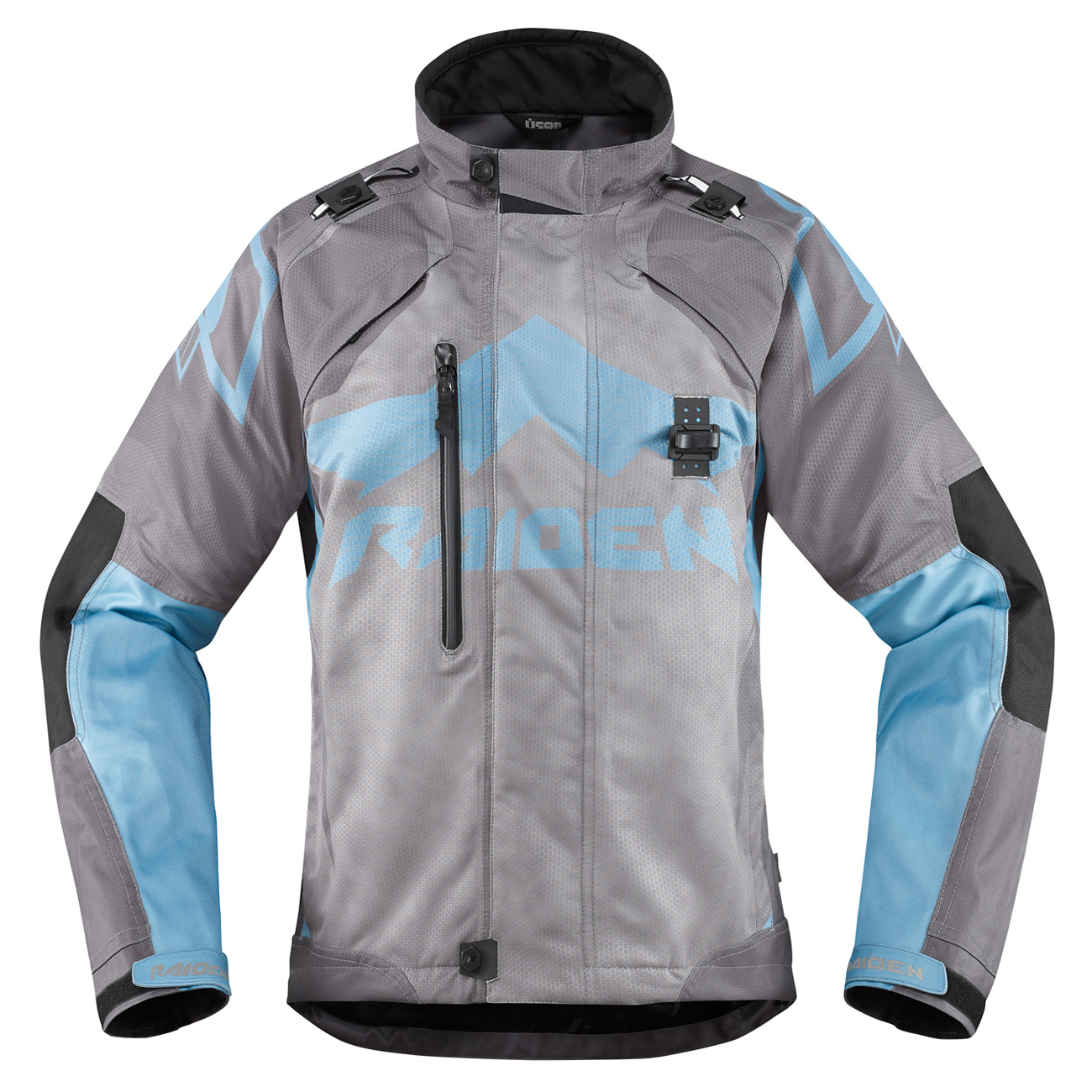 The Icon Raiden line is a new brand of adventure motorcycle gear from Icon Motosports.
Much like their Icon 1000 line being very retro-classic styled in general, the Icon Raiden gear appeal to the touring or adventure rider specifically. While the collection only has one style option for women currently, it'll undoubtedly grow as time goes on.
The women's Raiden DKR™ jacket is light, functional, and form fitting. Retailing for $395, it has a lot of perks for dual sport riders. Loaded up with zippers for ventilation, easily accessible pockets, and a waterproof/breathable chassis. "The Hycor waterproof/breathable chassis is Dupont Teflon® coated with all seams sealed – a touch many neglect. After a series of trail testing, ventilation zippers have been relocated to avoid moisture buildup, but still provide maximum ventilation. The main zipper features a gusset and a magnetic storm flap, and the Hydrolock front zipper is a premium touch only found on Raiden Jackets. … Competition use in the Baja 1000 led us to slim the profile of the body and arms to not bunch when standing up."
It has not three or four pockets, but TWELVE total, incuding a seat pocket. There's routing for a hydration pack, D30 impact protectors, and adjustable pull straps.
The other women's Icon Raiden line products include matching pants and gloves. The DKR™ gloves retail for $55.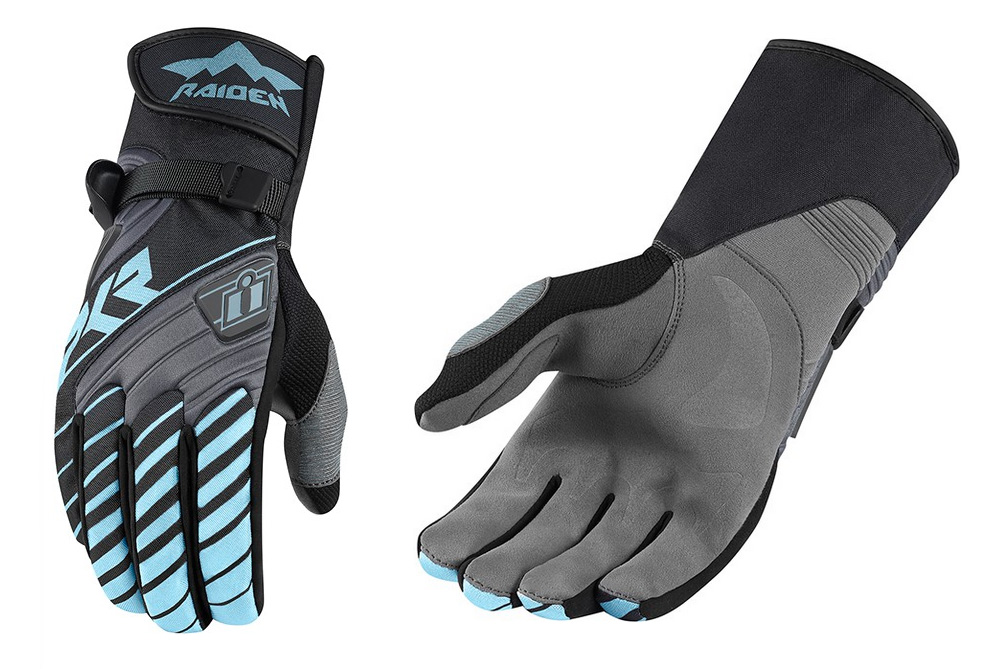 The Icon Raiden ladies DKR™ pants include suspenders for secure fit- they go for $285.
If you're shopping online, I suggest Revzilla-
Tags: adv, gear, icon, icon motosports, icon raiden, motorcycle, motorcycles
Posted on April 4, 2015 in Gear & Gizmos, News & Features by Alicia Mariah Elfving