Jenny Tinmouth Racing BSB with Honda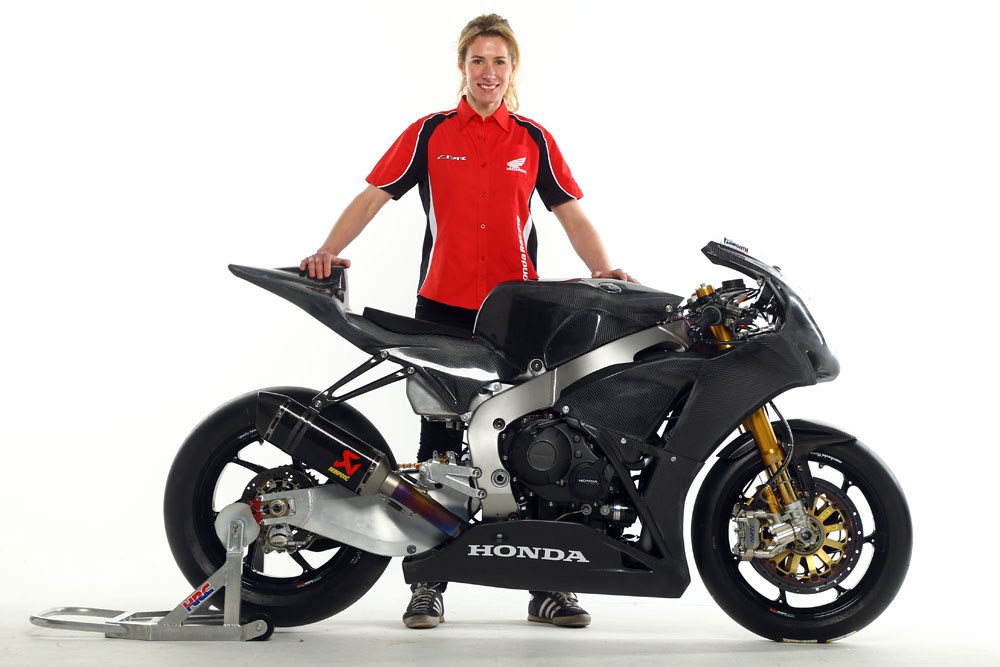 Jenny Tinmouth, an English motorcycle racer, is being added to Honda's racing line-up for BSB (British Superbikes) in 2015.
Jenny is the World's Fastest Woman around the Isle of Man TT, the first and only female to to compete in the British Superbike Championship, and the first woman to win a British Supersport Cup Race. She holds two Guinness World Records for the previously mentioned achievements. Pretty amazing! At 36 years old, she's still going strong, recently being announced as the third Honda Racer for the upcoming British Superbikes racing season.
Tinmouth admitted she was surprised to be approached- "I'm absolutely over the moon and cannot believe I'm riding for Honda Racing in the British Superbike Championship. The offer was totally unexpected. I went for a meeting with Nick Campolucci to discuss the season and had a few cheeky questions I wanted to ask about Honda helping me out with bikes, and when the offer came I couldn't believe what I was being asked." She'll join riders Jason O'Halloran and Dan Linfoot on the factory Honda CBR1000RR. "I went into the meeting thinking it would just be some help and came out as a full-time Honda rider. It's always been my ultimate dream to ride for the team and to have the opportunity this year is just amazing."
Past posts: 

Twenty previously unreleased photos with the MotoLady built custom Ducati Monster by the incredibly talented photographer Jimmy Ban!
Posted on March 5, 2015 in MotoLadies, News & Features by Alicia Mariah Elfving