Josie & Her 1981 KZ305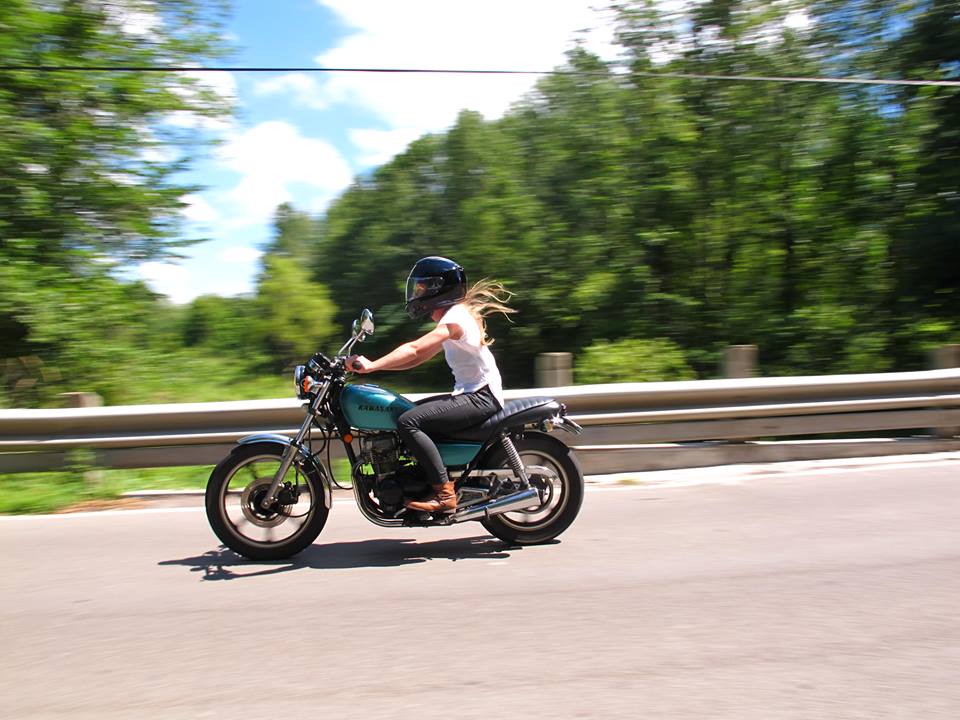 Josie Ament sent me this awesome photo of her riding her first bike, a 1981 Kawasaki KZ305 LTD, last summer. I had to inquire more about the lightly modified little zipper and cool blonde lady atop the motorbike. Native to Ontario, Canada, Josie is 23 years old and has been riding for three years.
"The sense of peace I get while riding is uncomparable to anything else I have experienced. Cheers to those who are as lucky as me to experience the same!"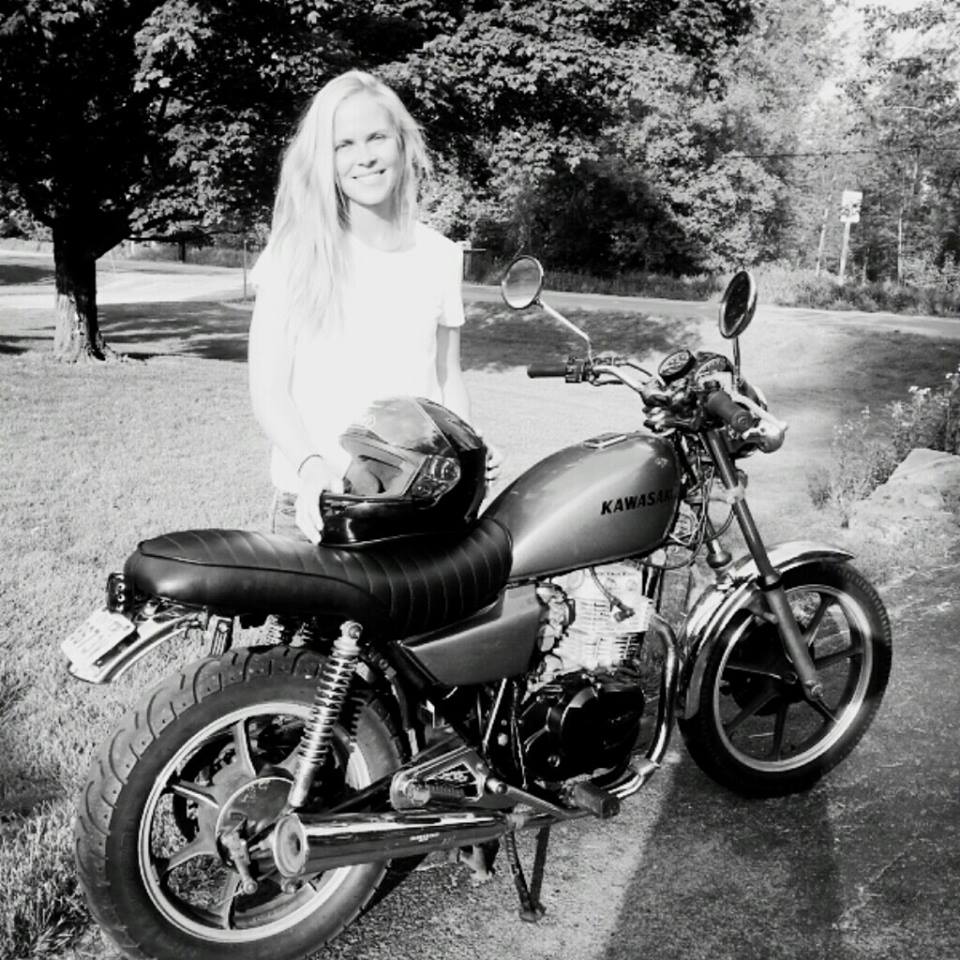 Her little KZ ddn't always look this good, and in fact Josie did most of the work on it herself.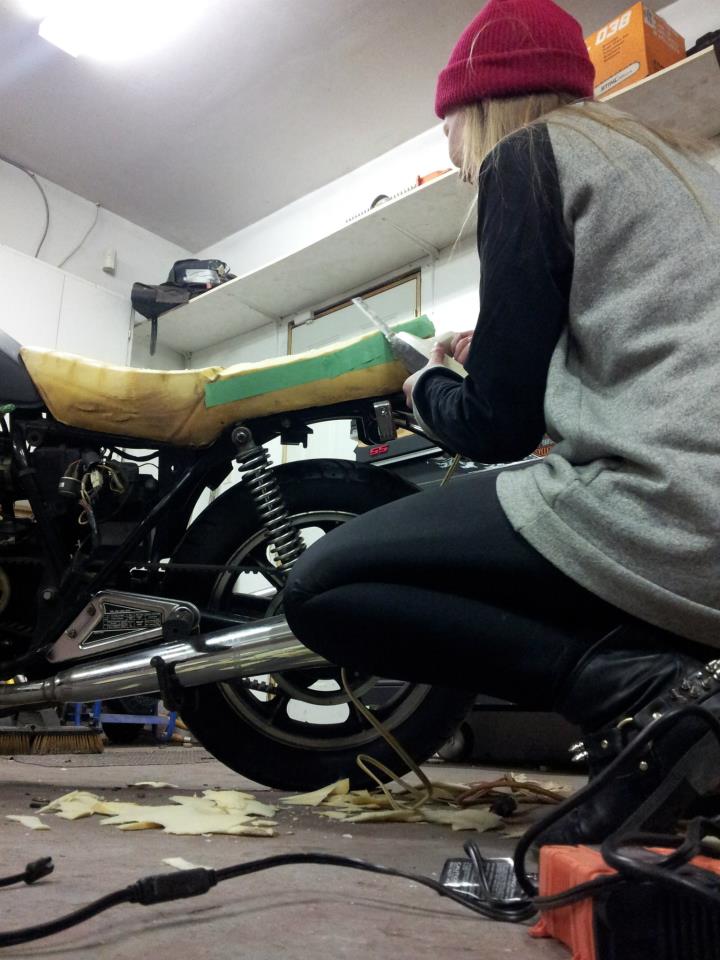 She did the work over last winter and spring with a friend of hers- carving the seat down and getting it reupholstered, painting the tank and side panels, replacing the decals, tracker bars, biltwell grips, shortening the fender and replacing the tail light and turn signals, and painting the engine covers black. She said, "The bike was running pretty well when I got it, but I eventually had to replace the head gasket and clean the carbs. Always fun!"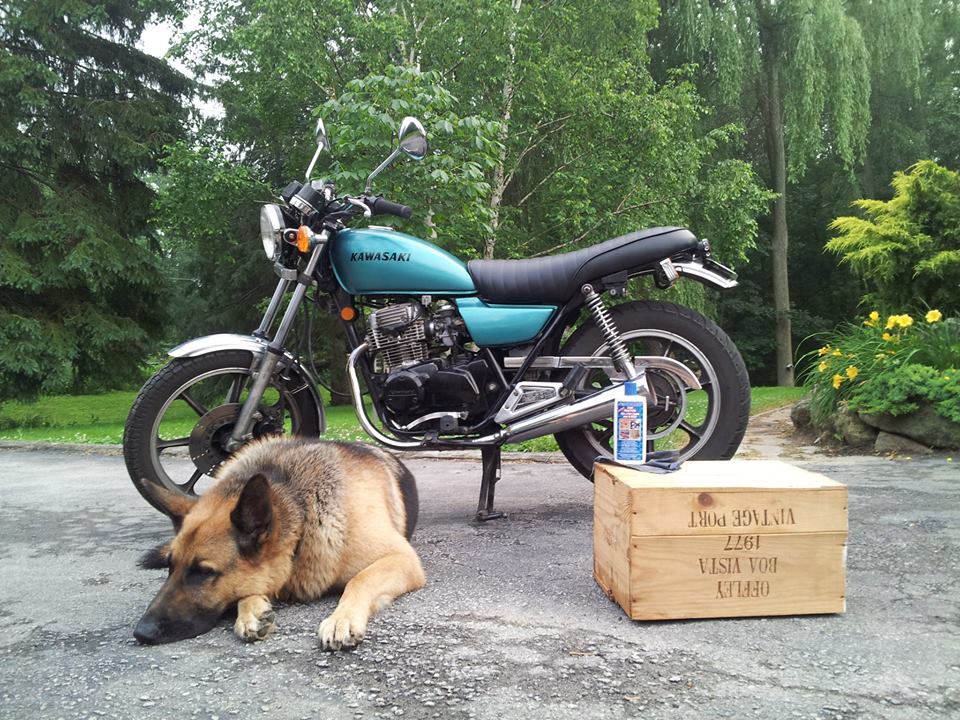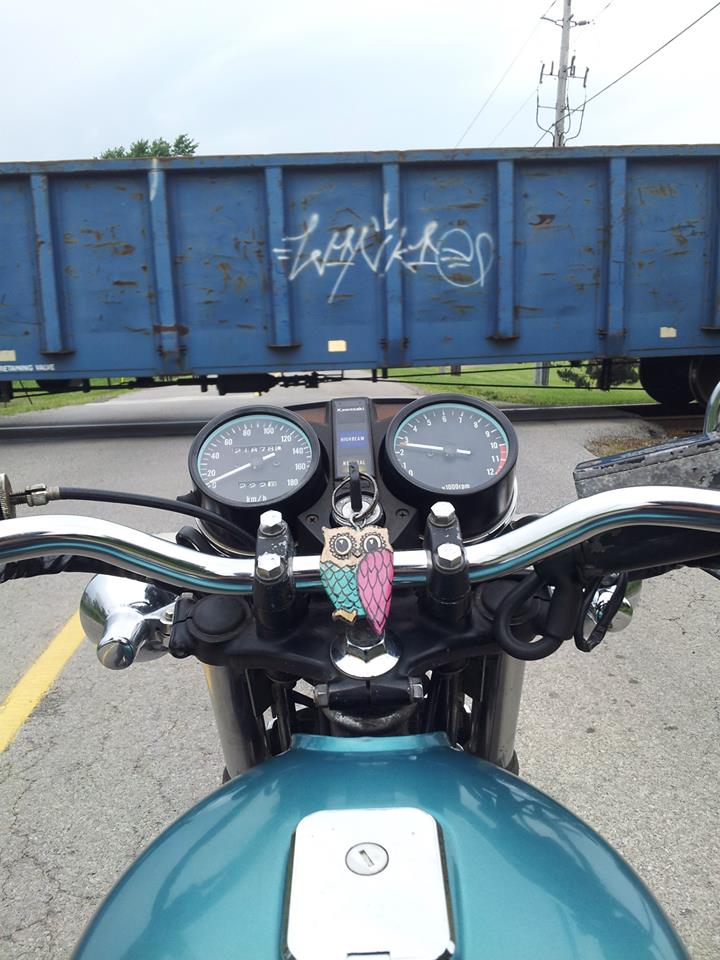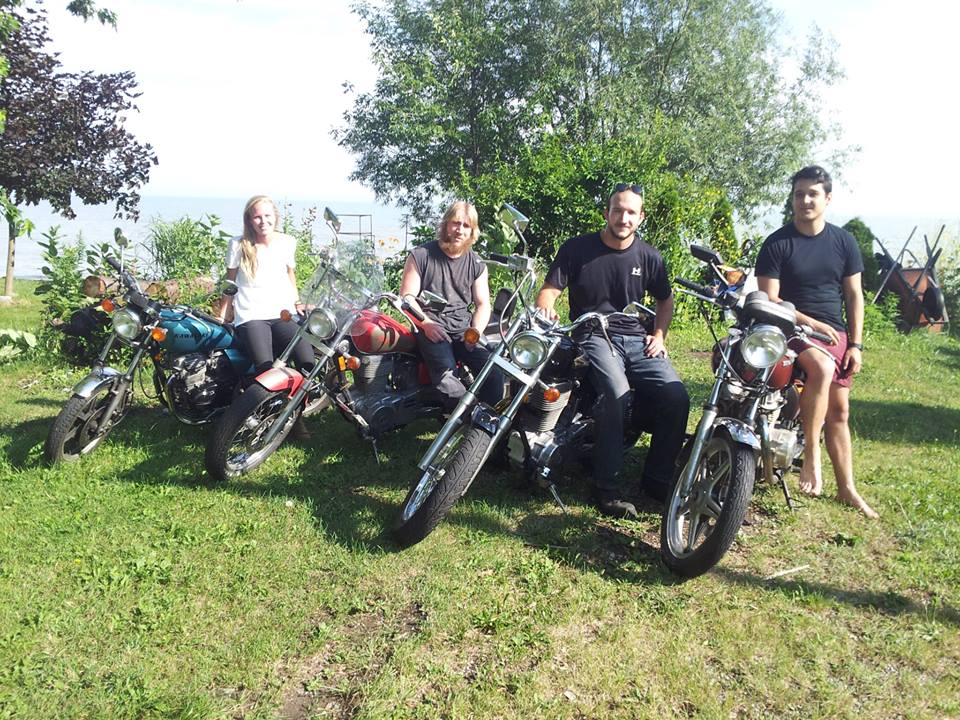 This gives you an idea of how subtle changes on a bike can make a drastic difference- this is her KZ before the makeover.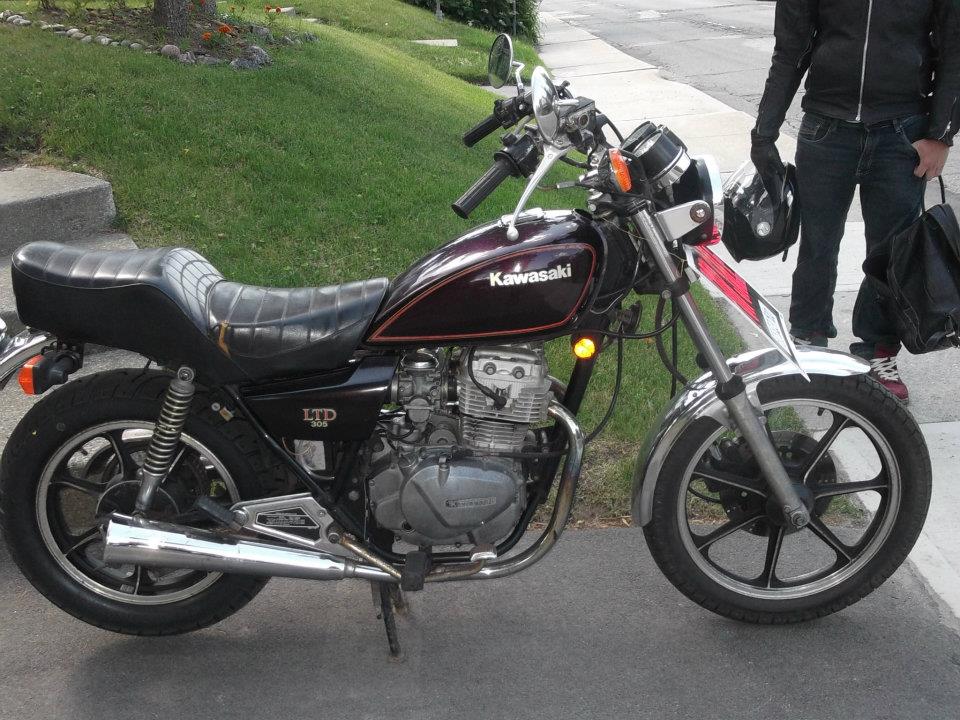 Thanks for the submission, Jos!

Hello from Honda HQ in Torrance, CA! The Rebel gets it's 500 mile service, and I get a tour.
Posted on August 12, 2014 in MotoLadies by Alicia Mariah Elfving
One Comment

for "Josie & Her 1981 KZ305"