Kerryann In Joshua Tree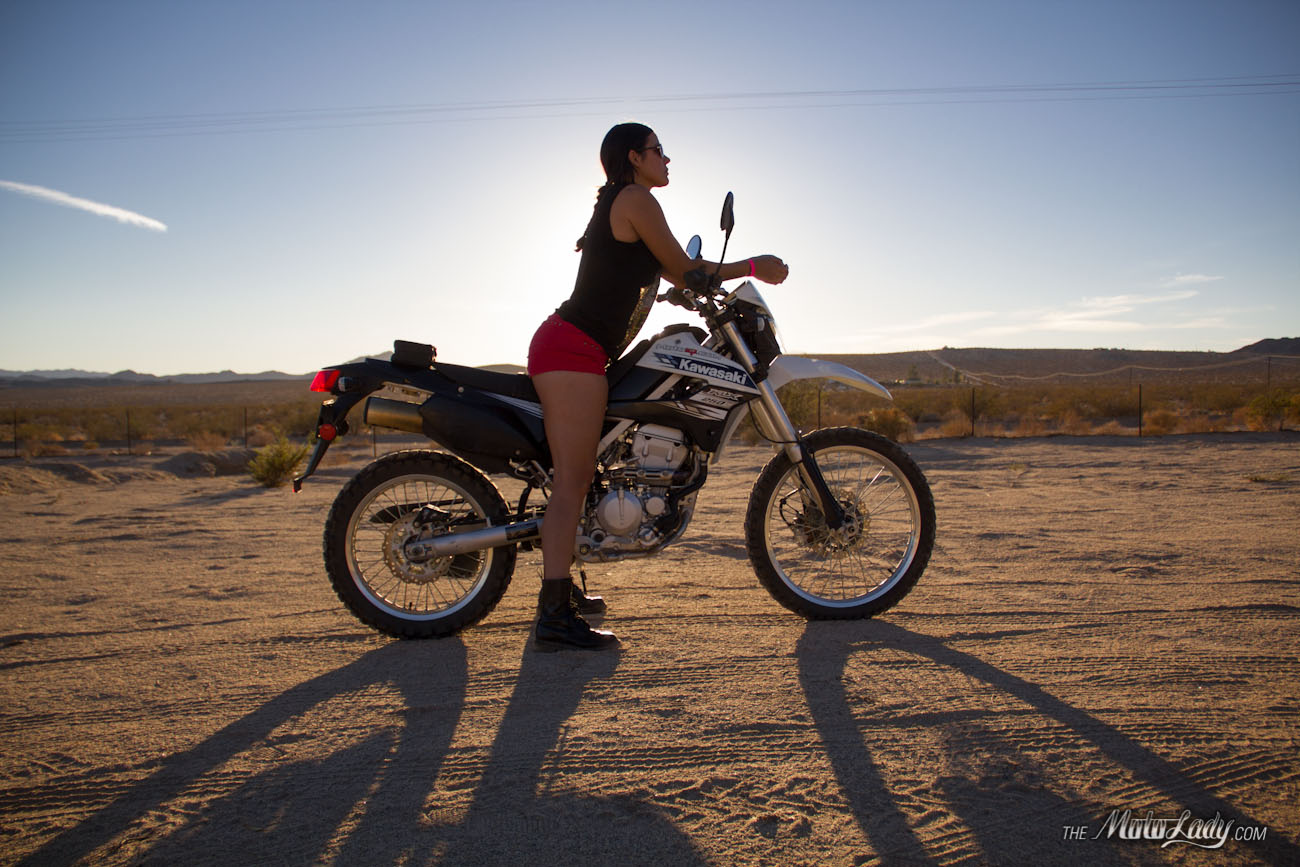 Kerryann De La Cruz is a racing fanatic living in the Los Angeles California area. She rides and races motorcycles as well as cars with her husband Scott. She also hosts a radio show called MotoIQ.
We met for the first time last weekend at the Babes in Joshua Tree event, despite lots of online correspondence and past features on the site. She brought her lil Kawasaki KLX250 DualSport with her, so I asked if we could get some photos in the sunset light.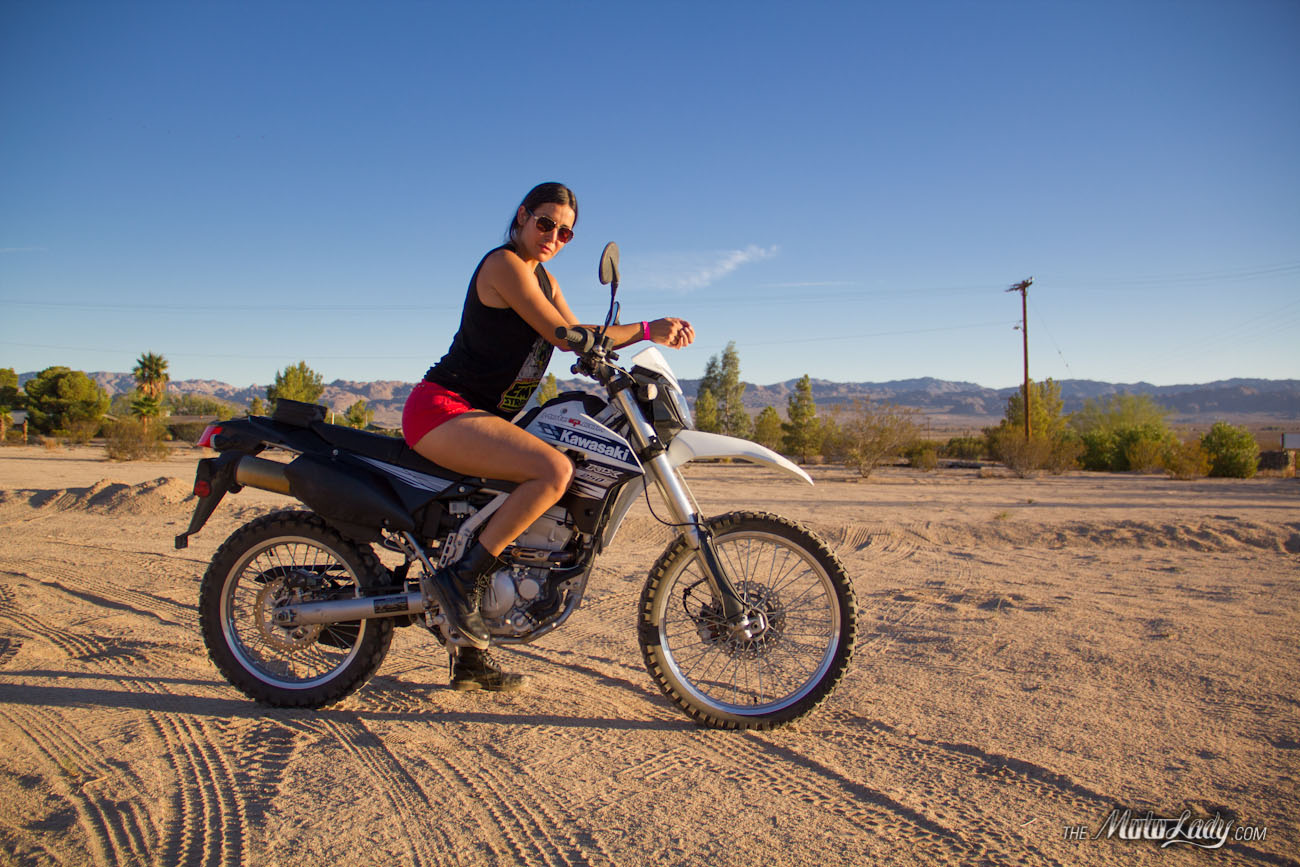 Kerryann is a skilled rider, super cool mom, and she's incredibly inviting with an awesome sense of humor. What a lady!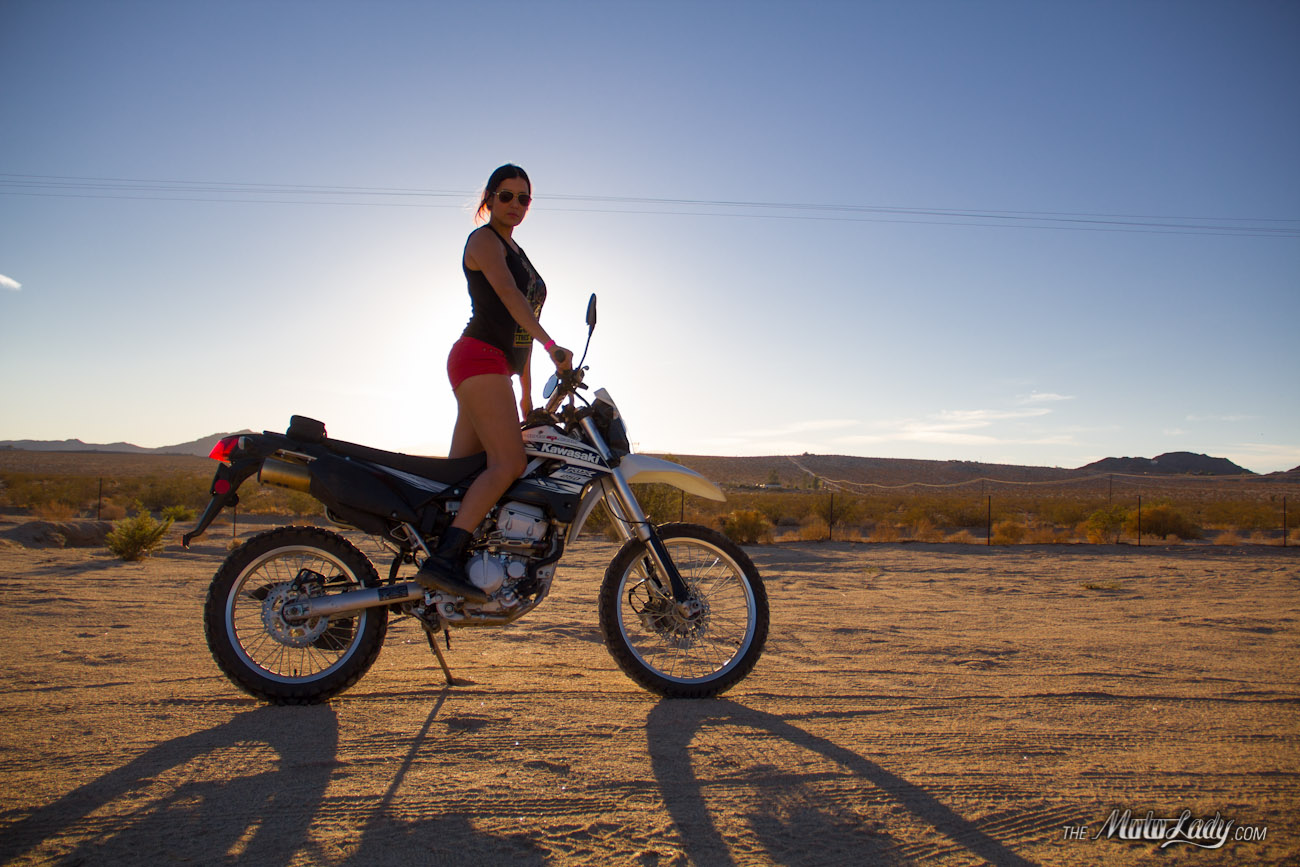 Be sure to check out the Scott & Kerryann youtube channel for her vlogging videos, and follow her instagram @kerryanndelaboost for daily adventures.
Photographs by Alicia Mariah Elfving, copyright themotolady.com 2014.

A childhood photo of the world's only female Ducati Master Tech, Hannah Johnson, hanging out with biggol' bikers.
Posted on October 10, 2014 in Blog, MotoLadies by Alicia Mariah Elfving