Krystal Hess on the 2015 Indian Scout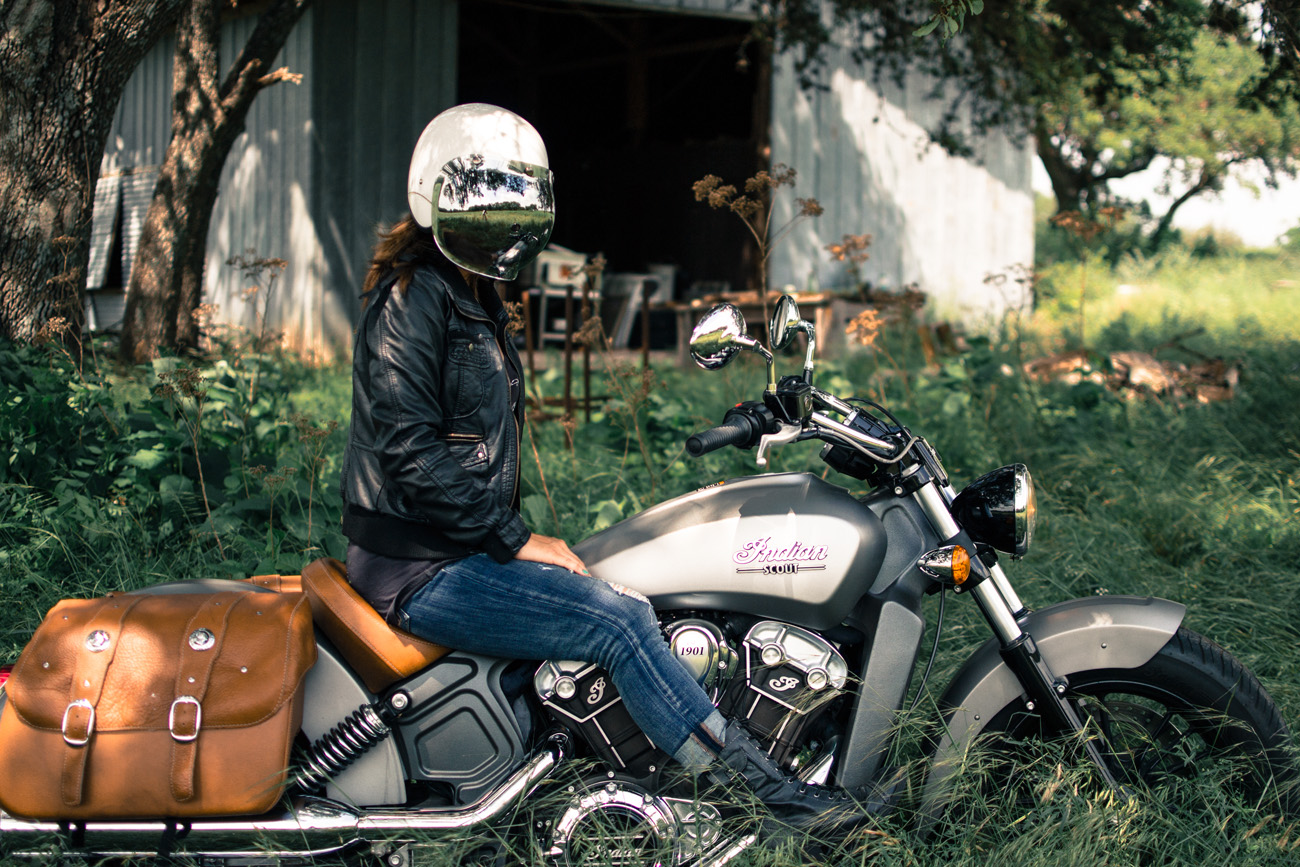 Krystal Hess is a motorcycling woman from Canada now living in Austin, Texas.
You may remember her name from past posts including the Spinderalla custom Suzuki Savage cafe racer, and when her custom Yamaha won the JP Cycles Ultimate Bike Build Off at IMS Dallas. Krystal pretty much eats, sleeps, and breathes motorcycles (my kind of lady). She's the owner of Ricochet Customs, a powder and ceramic coating shop in Texas, and also builds custom bikes. Recently she did a photoshoot with photographer Daniel Nguyen on the new 2015 Indian Scout motorcycle. Winter has lifted across America, the green is out, and so are motorcyclists!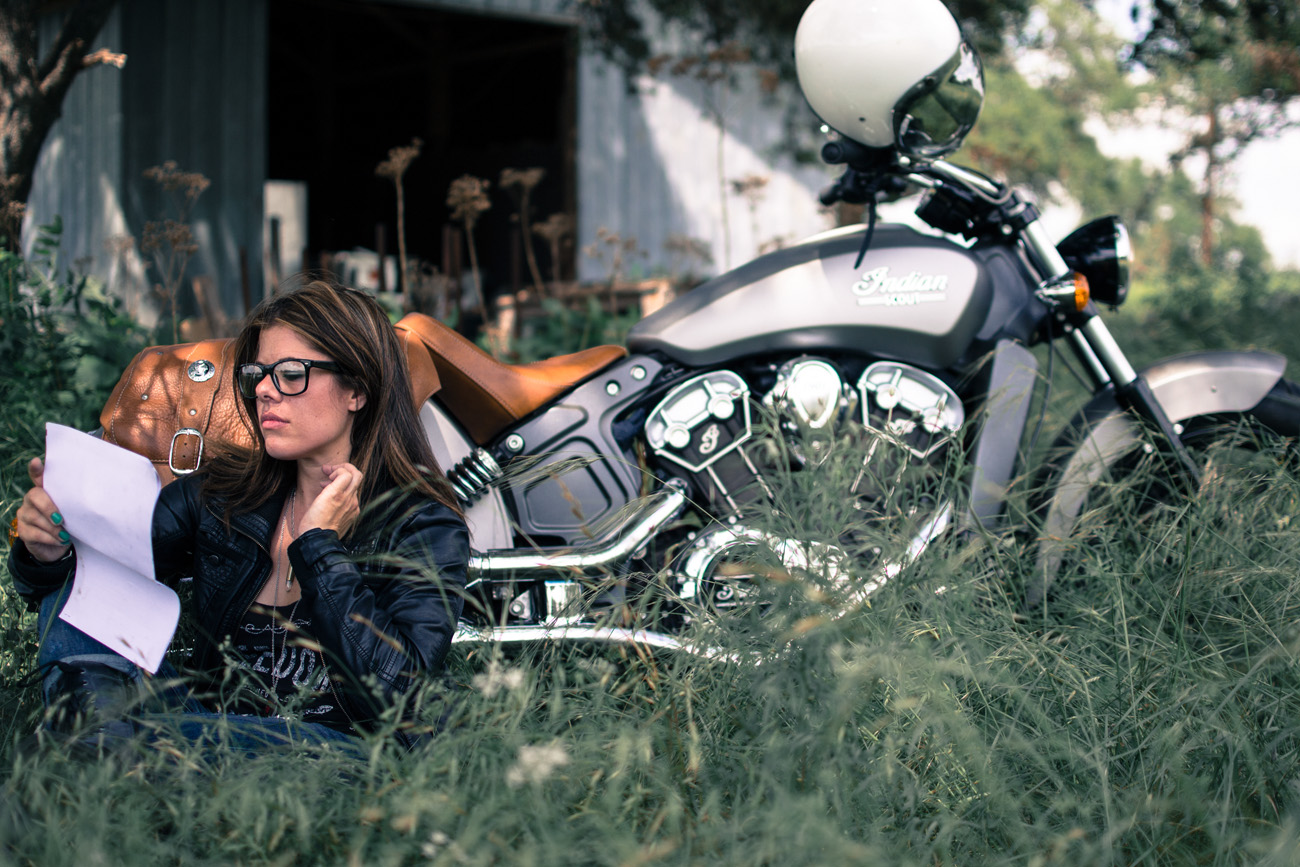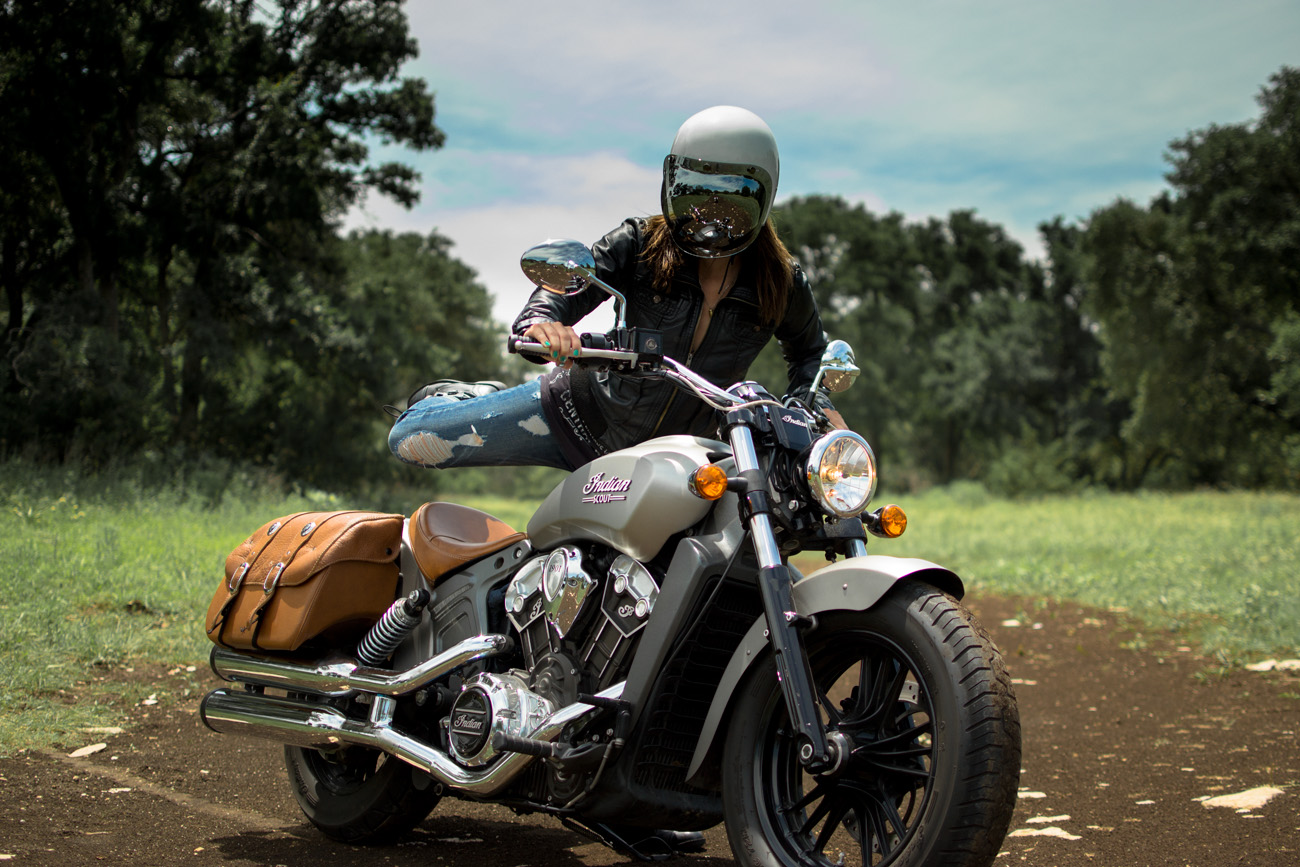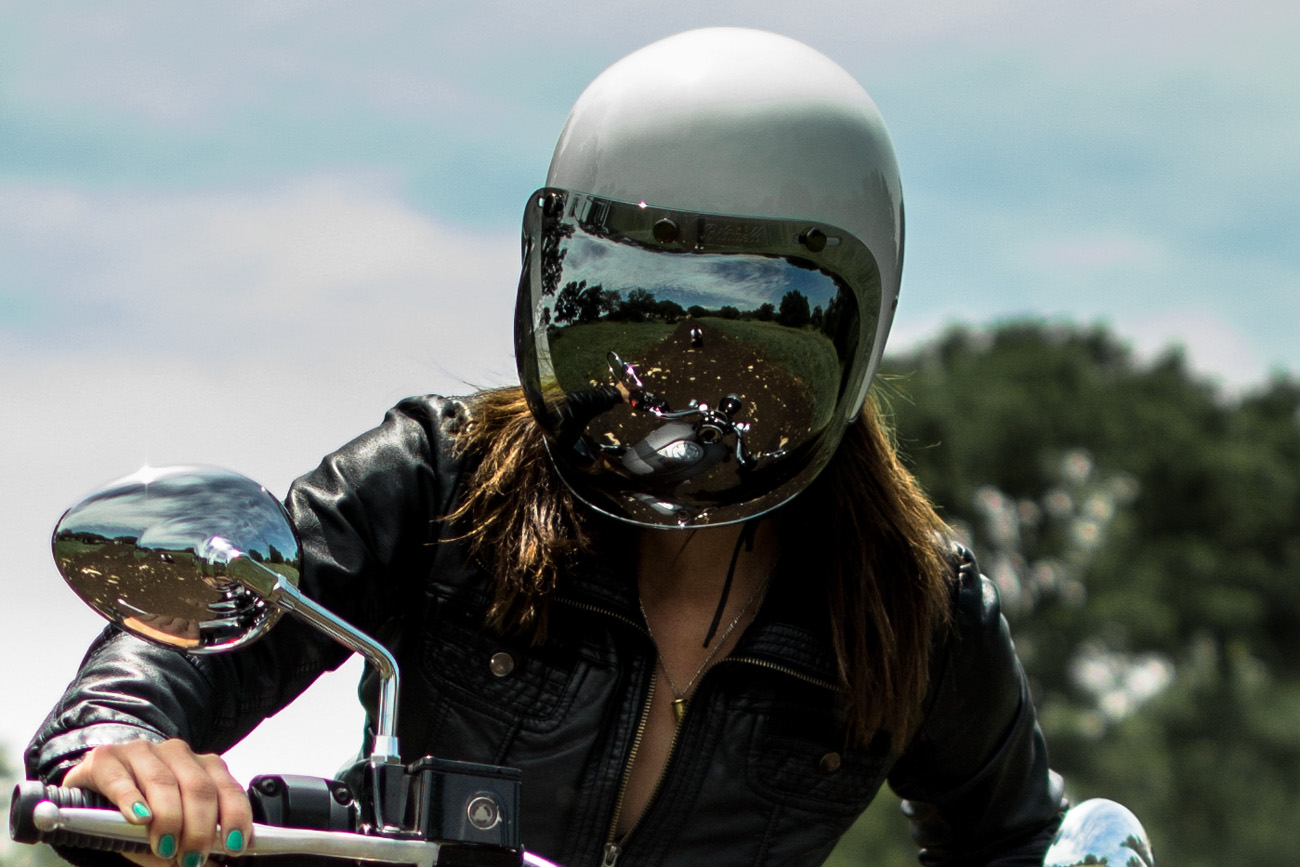 Follow Krystal on instagram @RicochetCustoms and the Ricochet Customs facebook page. Daniel Nguyen's work can be seen on instagram @thatmotorcycledude.
Posted on May 14, 2015 in MotoLadies by Alicia Mariah Elfving