Lady Rider Jennifer Proseus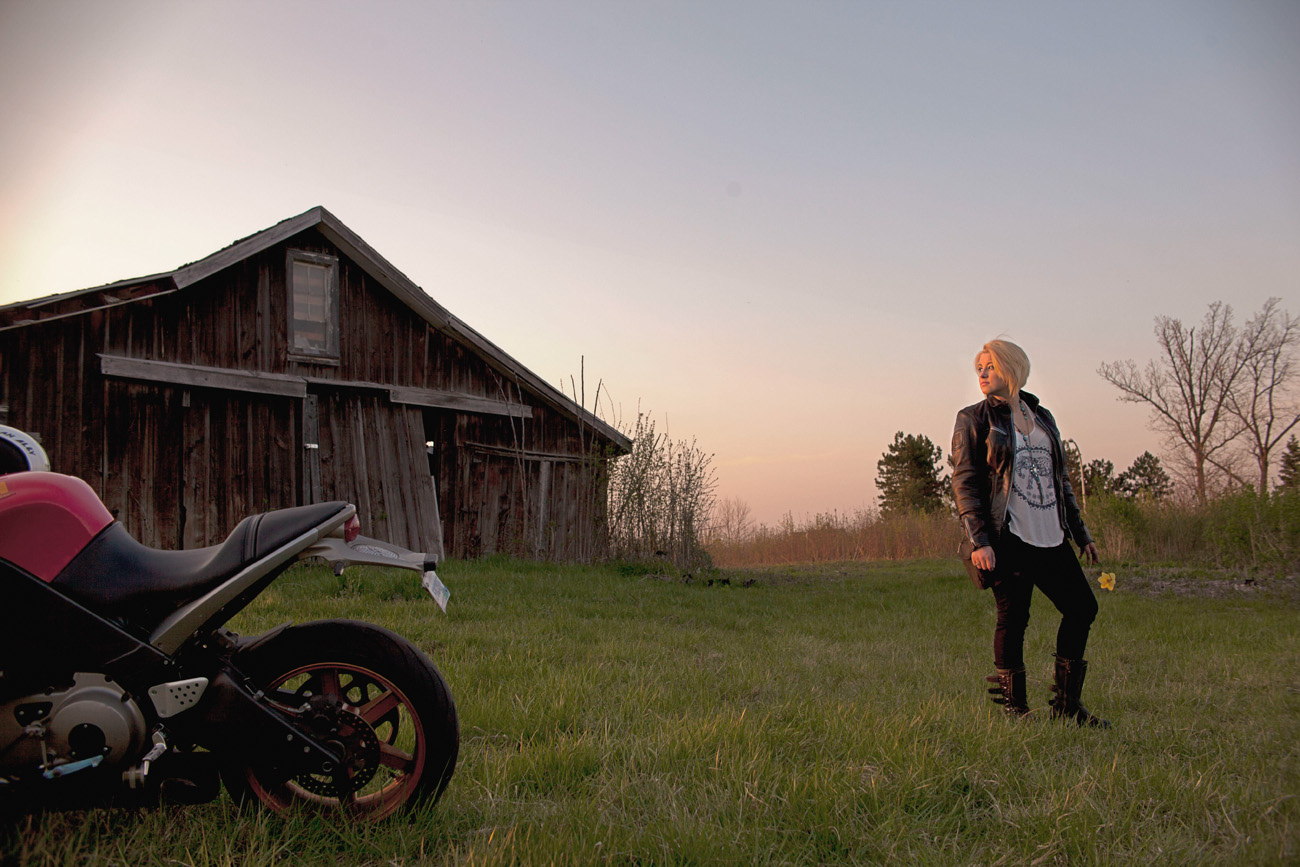 Jennifer Proseus

is a lady rider from Michigan- she is a fan of all types of bikes, having last owned an R1, now looking to get a Sportster to give a Tracker makeover.
After living in California for the last few years, she returned to Michigan to join the airforce. She broke her knee in basic training, and is now spending the down time in the next year going to motorcycle events and working on her first project, a 1972 CL350 tracker.
My buddy Travis Holland has been getting more and more into photography, and posted some striking photos of Jen 'in the wild'.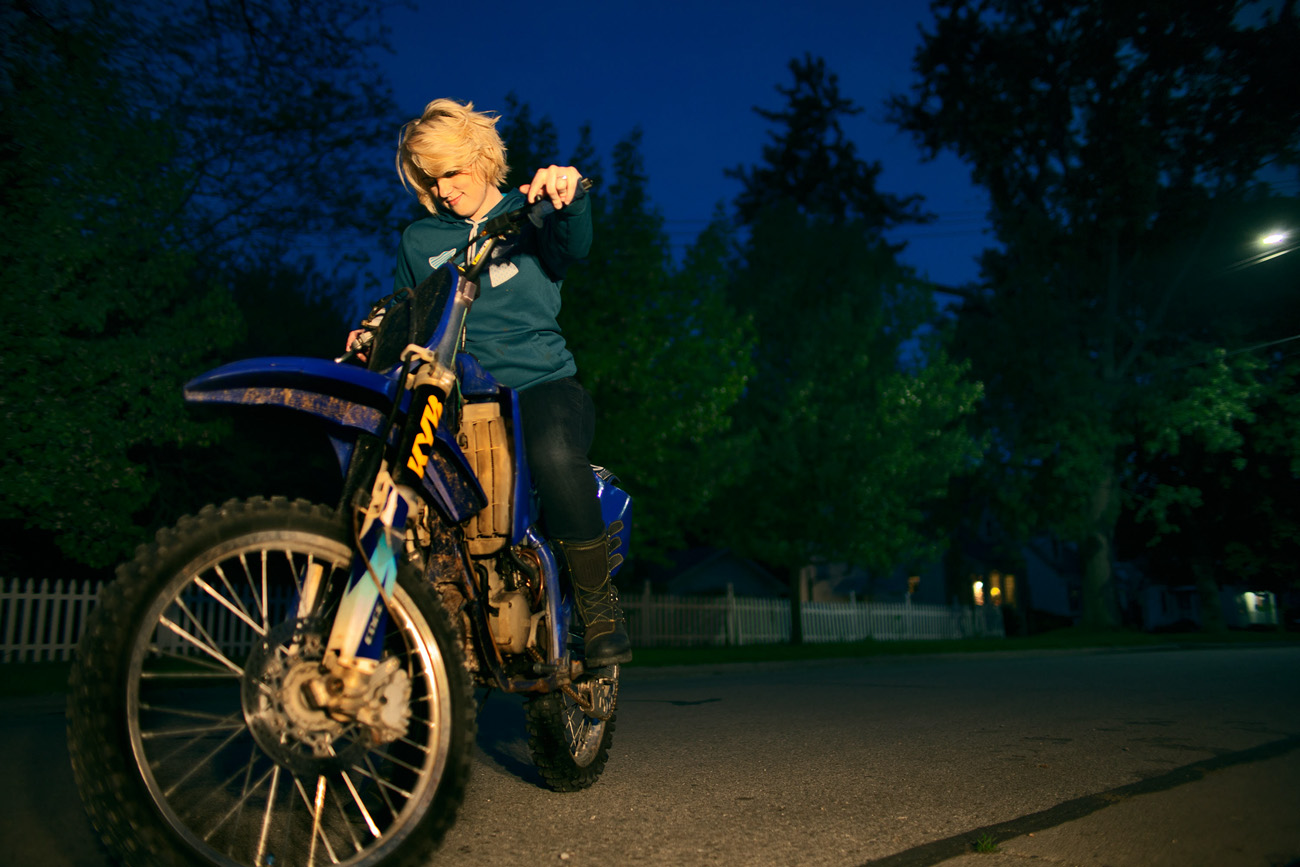 Sporting my favorite Icon 1000 Elsinore boots, Jen gets ready to take off on her Yamaha YZ125 dirtbike.
Above, D0ug Werner of MuchoMoto is about to hop on Travis' Buell, while Jen prepares to take Ian Halcott's CBR build out for a ride around Austin.
Photographs by Travis Holland, copyright 2015. Check out his instagram @made_in_ypsi. 
Follow Jennifer on instagram @thirdjennmoto.
MotoLadies unite! Hannah Johnson, me, and Janell Mattson outside MotoCorsa. We're holding ...
Learn more
Tags: beauty, blonde, buell, dirtbike, elsinore, icon 1000, icon 1000 elsinore, jennifer proseus, michigan, motorcycle, motorcycles, sunset, travis holland
Posted on June 5, 2015 in MotoLadies by Alicia Mariah Elfving