Lanakila and Her Custom Sportster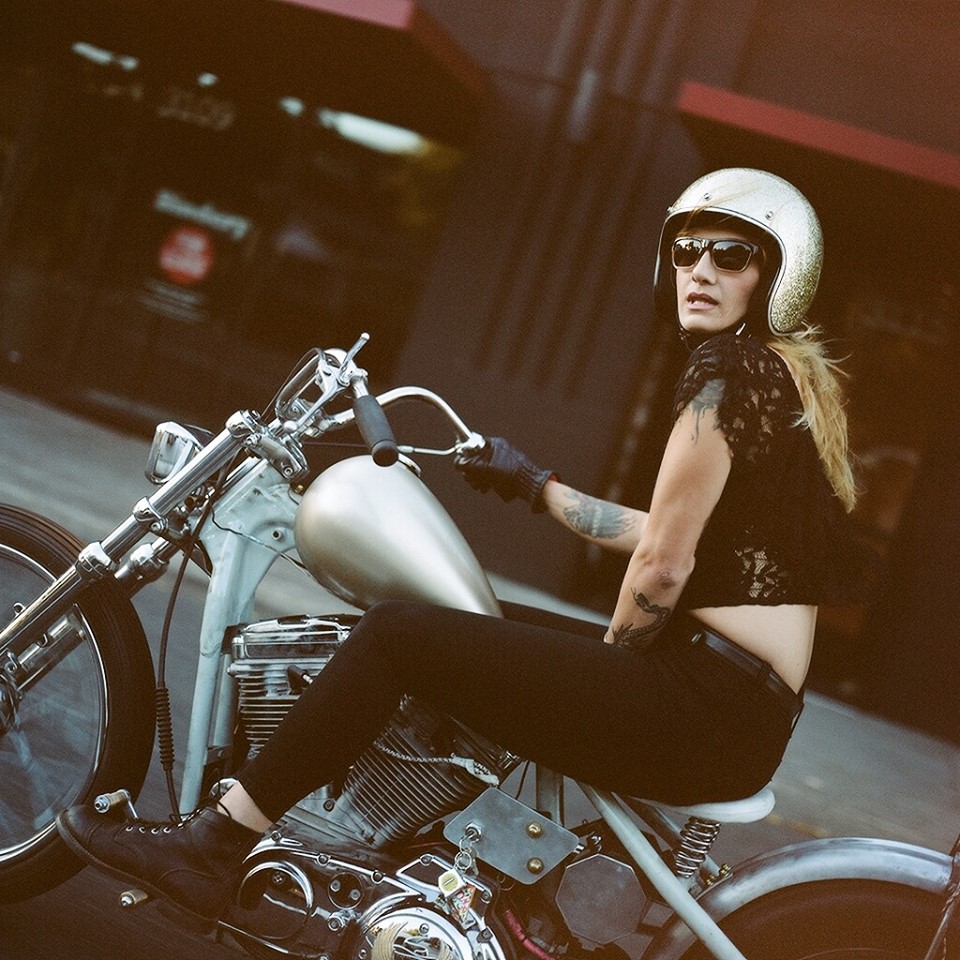 Lanakila MacNaughton is the photographer behind the Women's Moto Exhibit- a traveling motorcycle photo gallery featuring photos of dolled up women who ride.
She generally captures women riding their own bikes, but sometimes they're on borrowed or rented bikes depending on what's available. For instance, when my Monster was not yet finished and Lana was briefly in town we did a shoot on the vintage Triumph Desert Sled from Trophy Motorcycles. The photographs are striking, sometimes the riders are scantily clad and other times they're geared up head to toe. It just depends on the personal preference and comfort level of her subjects.
Somewhat recently, Lana crossed over from the vintage world to a custom Sportster with chopper flavor which I featured once it was completed by Trevor Kelly Co in Portland, OR. Since then, she's gotten quite a few gorgeous photos riding her 2001 Harley Sportster 883. The powder blue frame, white seat, beautiful flat-yet-metallic tank, tall sissy bar, fishtail exhaust, and backswept bars give it a classic and feminine look.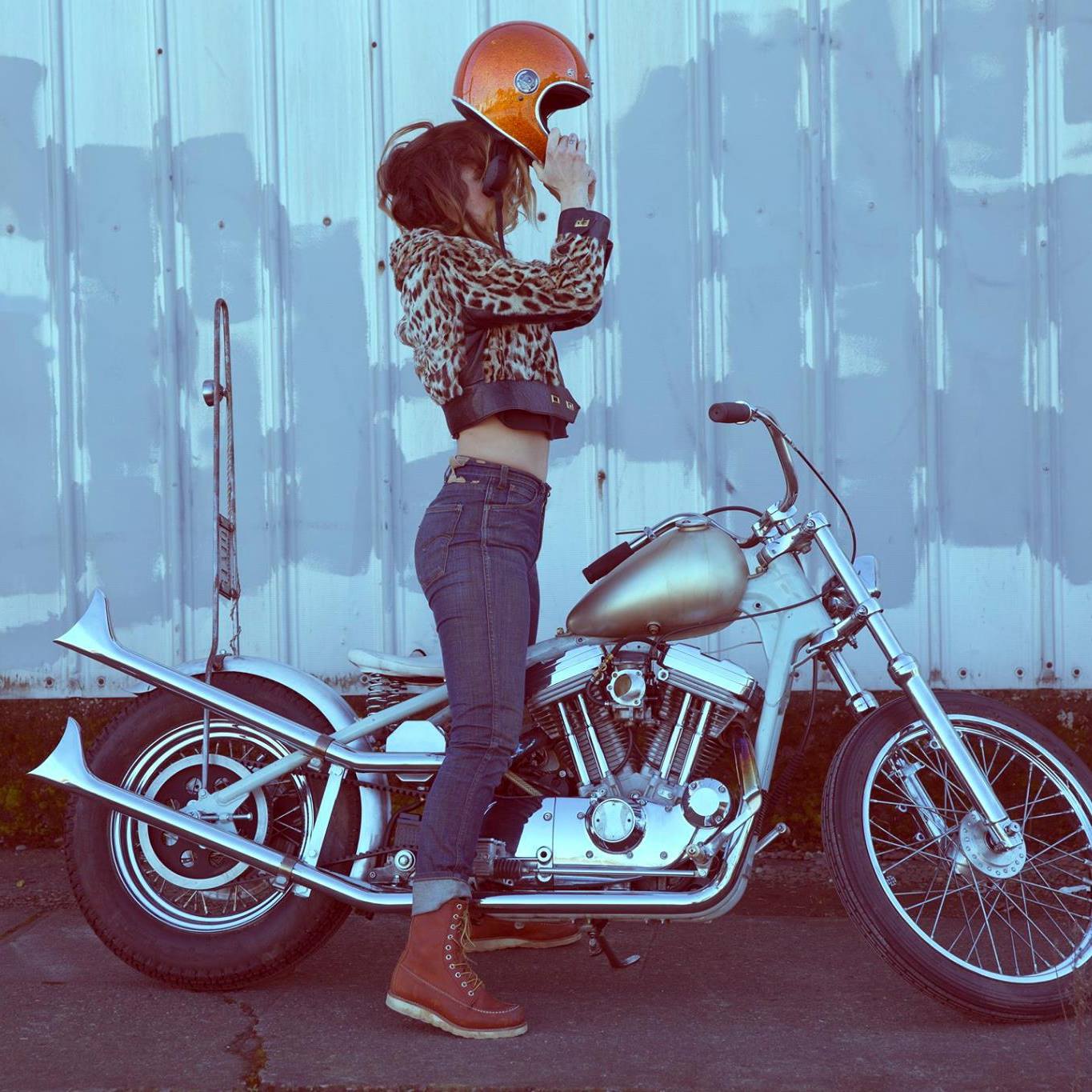 For those curious, her orange metal flake full face helmet is from Elders Helmets.
Ah, Pacific Northwest greenery everywhere!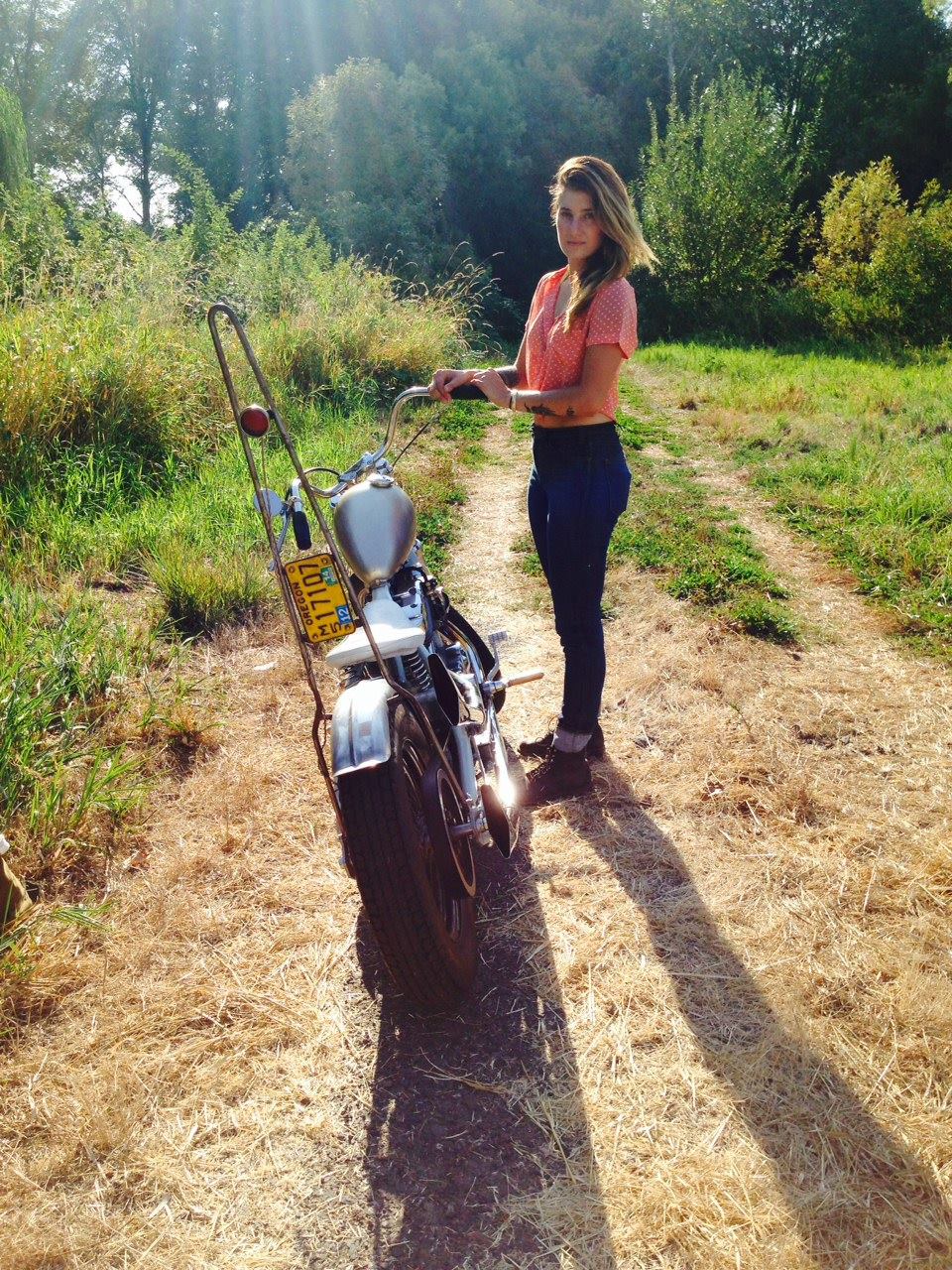 If you're not already familiar with Lana's photography, or haven't recently checked it out, hit up womensmotoexhibit.com. Oh hey, I made that website! 🙂
related: Lanakila MacNaughton features | Women's Moto Exhibit features | more Harley
Posted on February 10, 2015 in MotoLadies, Motorcycles by Alicia Mariah Elfving